"What I love most about the sport is how close the team gets," Liu said. "Each player in the pool plays a huge role in the success."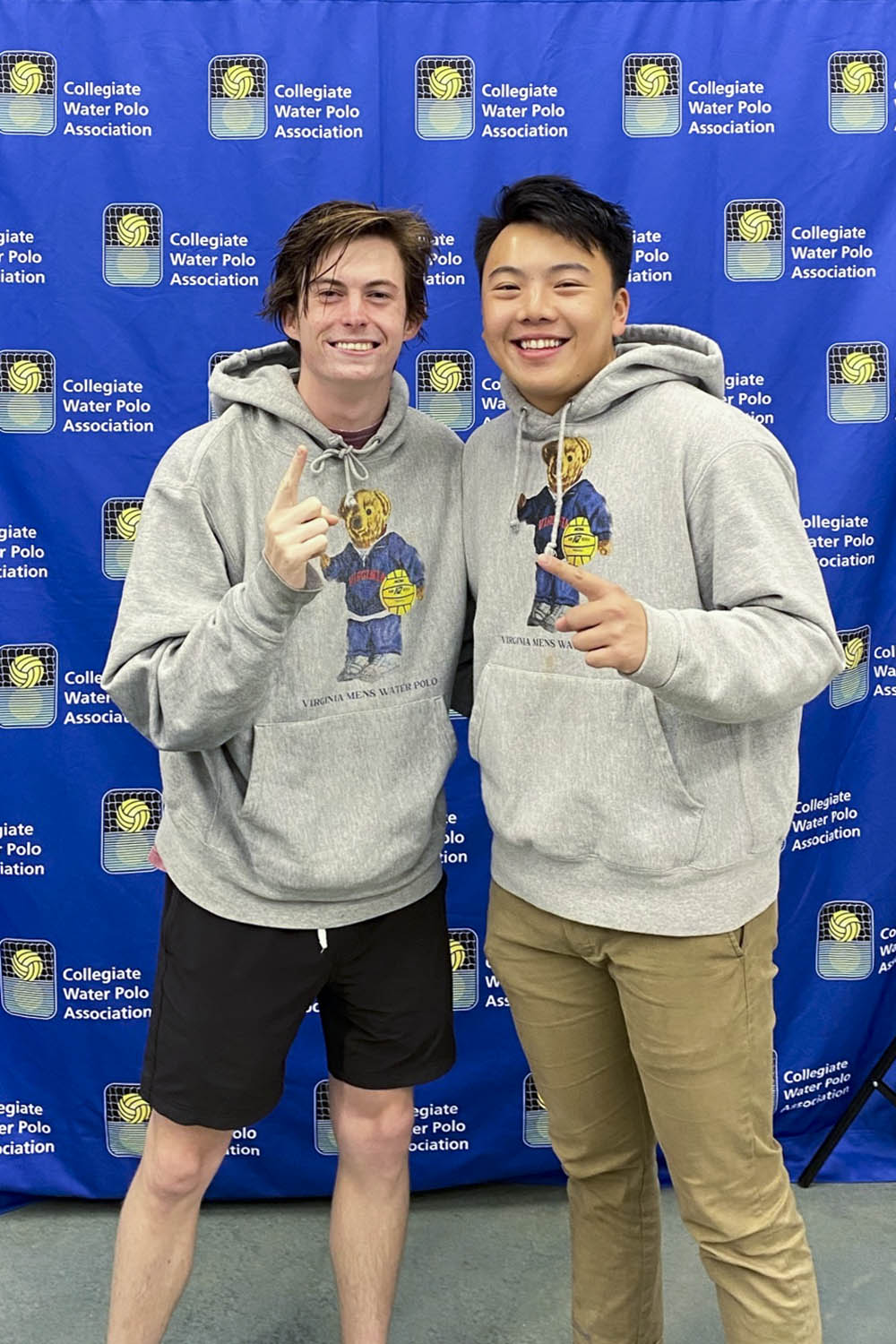 That was the case last month as UVA capped the most successful season in its 42-year history with a trip to the Men's National Collegiate Club Championship in Huntsville, Alabama.
The Cavaliers, who didn't compete in 2020 due to the pandemic, earned the berth following dominating wins over Atlantic South Division foes University of North Carolina, North Carolina State University, University of North Carolina-Wilmington and Virginia Tech in a tournament they hosted at the Aquatic & Fitness Center. UVA's average margin of victory: a whopping nine goals.
"Virginia Tech was a team that traditionally beat us in past seasons, so beating them [by a 12-5 score] was definitely a statement win that made us realize this season was going to be different," Vaden said.
The Hoos then defeated Villanova University and the University of Pittsburgh in a late-October regional tournament to qualify for nationals. "Beating Villanova showed the entire region that we were a legit title contender team this year," Liu said.
For Liu, Vaden and the other 27 members of the team, water polo is a labor of love. With the amount of time, dedication and physical conditioning required, it has to be. The club is student-run and has no coaches, which makes players rely on each other more than usual, according to Liu.
"You always want to help a teammate hone his skills – whether it's shooting, passing, game awareness or even just communication," he said.
Liu took up the sport when he was 11 years old at the suggestion of his older brother, who thought he might be good at it since he was a strong swimmer.
"What first attracted me was that not only was I able to continue using my swimming background, but I was able to work with a team in a high-intensity gameplay environment," said Liu, now a fourth-year student majoring in computer science.
Liu began playing out of the Claude Moore Recreation Center in Sterling for the Naval Academy Aquatic Club. Soon, he was playing in weekend tournaments up and down the East Coast, competing in three Junior Olympics when he was in high school before taking a break from the sport his senior year.
Vaden, like Liu, was turned on to water polo by his older brother. At the age of 9, he joined a club team in New Jersey that his brother had played on, then continued with the sport after his family moved to California a few years later.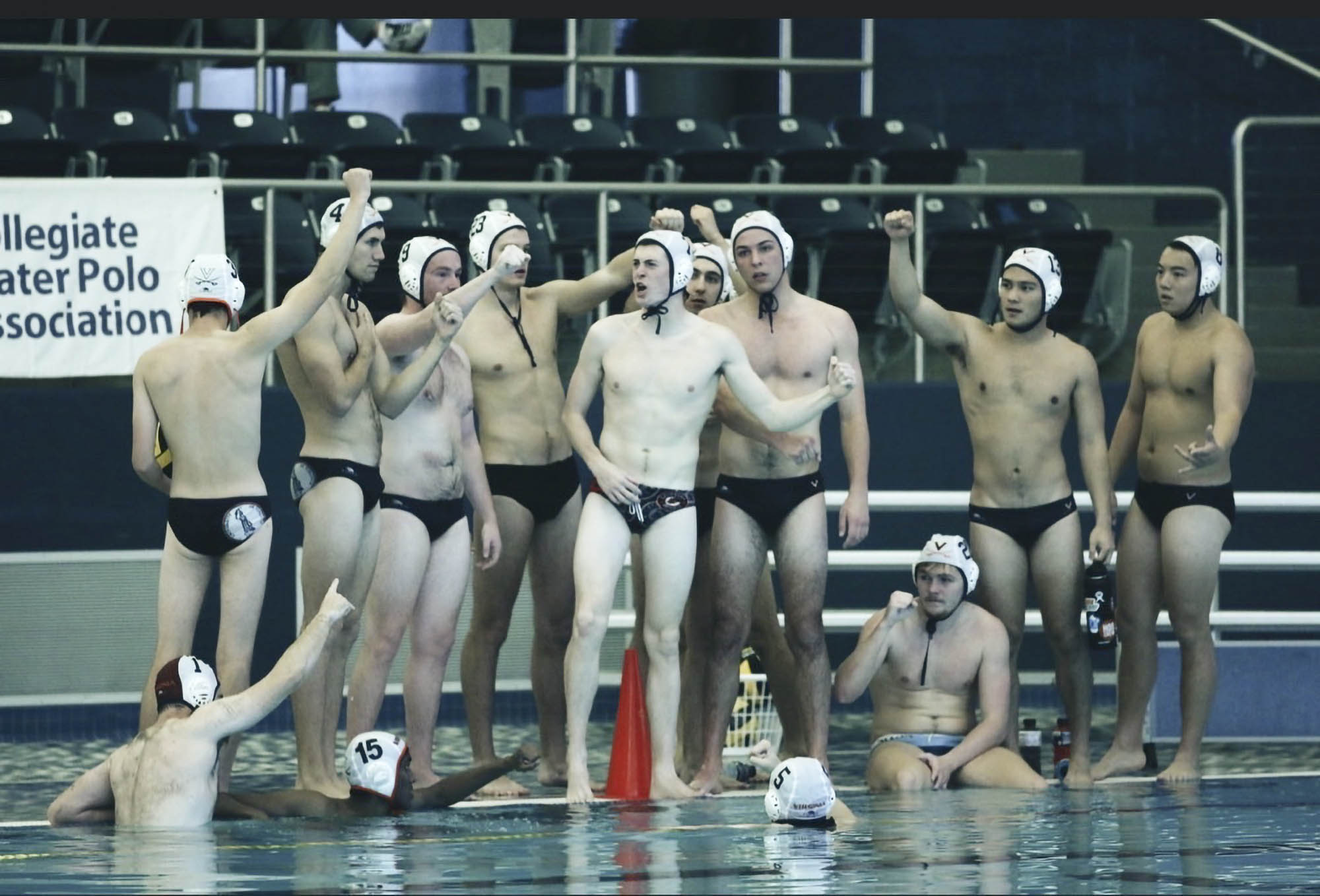 "I had been doing swim team since before kindergarten, but I found that water polo fit my strengths a lot more," Vaden said. "Frankly, swimming is just following a black line back and forth, while I quickly realized that water polo is so much more. I was much better at the hand-eye coordination aspect of the sport than I was at sprinting for time.
"I loved the team aspect of the sport, the accountability you need to have, and all of the emotion from both wins and losses," he said. "I also love how difficult it is, and how rewarding it is to play through a game."
Not to mention practices. During the season they take place six times a week, with a player swimming one to two miles and burning several thousand calories in a typical workout. This makes nutrition a priority. "We need to eat as much as we can to fuel ourselves," Vaden said.
The team, which competes in the fall (the women's squad plays in the spring), was founded in 1979. Only once in its history, in 2003, had the program ever qualified for the national championships.
That's what made this year's run so special.
The 14 team members who traveled to Alabama (in addition to Liu and Vaden) were fourth-year students Carsten Connolly, Taylor Payne, Tyler Sweeney and Charlie Brennan; third-years C.J. Owen, Zach Yahn, Daniel Wong, Alex Argeros and Ethan Levy; second-year Roy Jonkers; and first-years Pranay Vittal and Willem Palmer.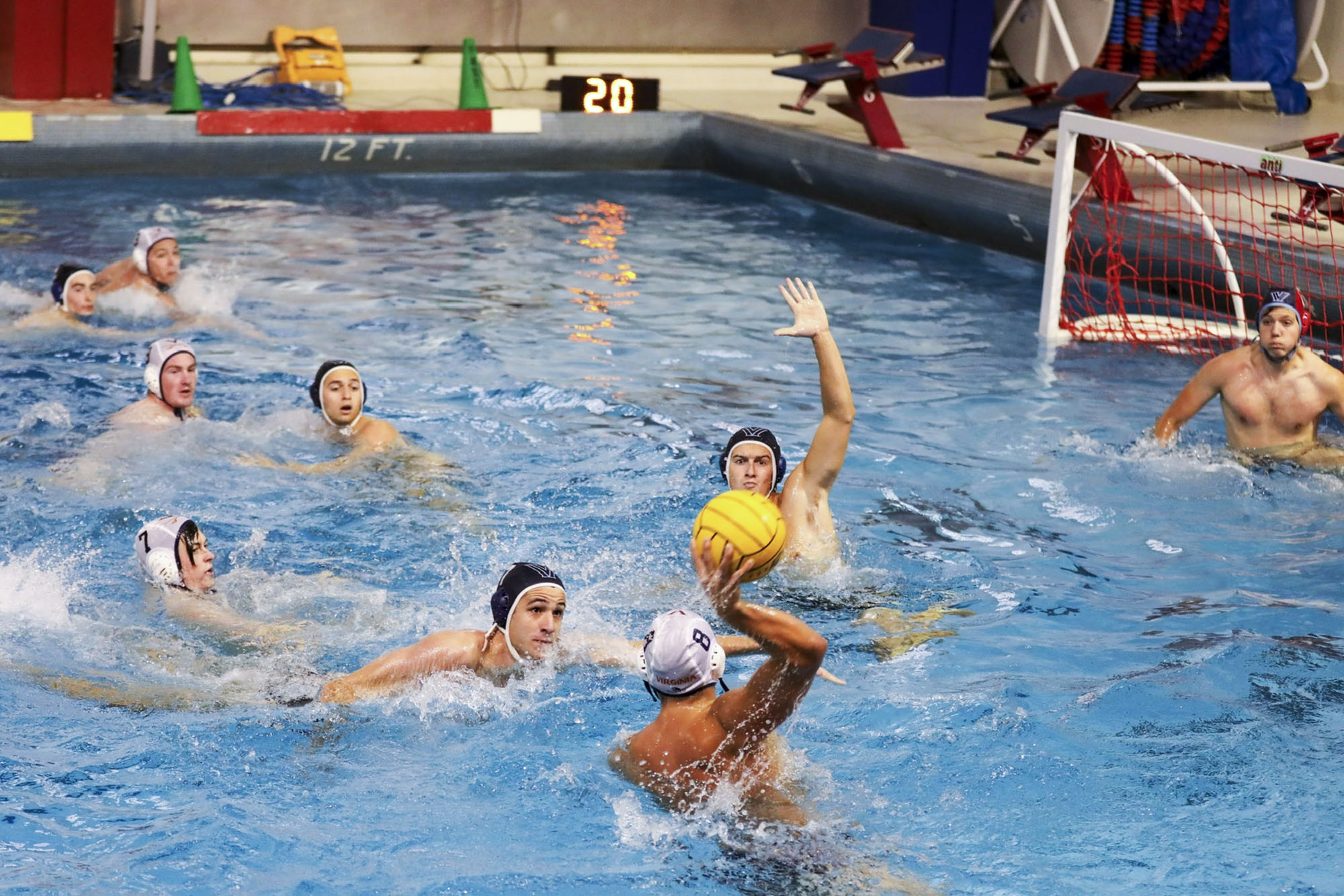 In its first game of the tournament, UVA played well, but lost to the University of Southern California. They then lost to Florida State University in what Liu and Vaden said was a disappointing performance.
"It was a game to forget and we were all miserable that night," Vaden said. "However, coming back the next day we knew we couldn't let that game define us and had to finish the season strong, especially for the fourth-years who might be playing their last serious game of water polo ever."
From the get-go, Liu and Vaden said the Hoos had a different energy against Oregon State University.
"We were all angry and ready to win," Vaden said.
The game was tied at 3 at the half before UVA, on the strength of two goals by Palmer and one by Vaden, went on a third-quarter run that propelled the team to a 10-7 victory and a 13th-place finish.
"The feeling we had after that game was surreal," Vaden said. "We finally knew what it was like to not only reach the national level, but win a game there. We were all so proud."