Not only were the Rotunda and the Academical Village lit up Thursday night during the University of Virginia's 16th annual Lighting of the Lawn ceremony, but so were the faces of the thousands of students, faculty, staff and community members who gathered in the cold to observe the tradition.
This year's inclusivity-themed program featured more than two dozen a capella singing and dance performances, by groups from the University and beyond, along with the annual reading of a humorous University-themed poem. It all led up to the main event: the illumination of the Rotunda and the rest of Thomas Jefferson's original University with thousands of LED bulbs, followed by an orchestrated light show, coordinated with music.
The first Lighting of the Lawn was held in December 2001 as a means of bringing the University community together after a difficult semester marked by the Sept. 11 terrorist attacks.
Since then, the event has grown into one of the most anticipated student-run traditions on Grounds, requiring weeks of planning from student leaders and involvement from UVA Facilities Management, faculty members and others.
This year's themes of inclusivity and safety were a way to make sure the event stayed true to its roots, event co-chair and fourth-year student Matt Golden said earlier this week.
Take a look at some scenes from Thursday's festivities below.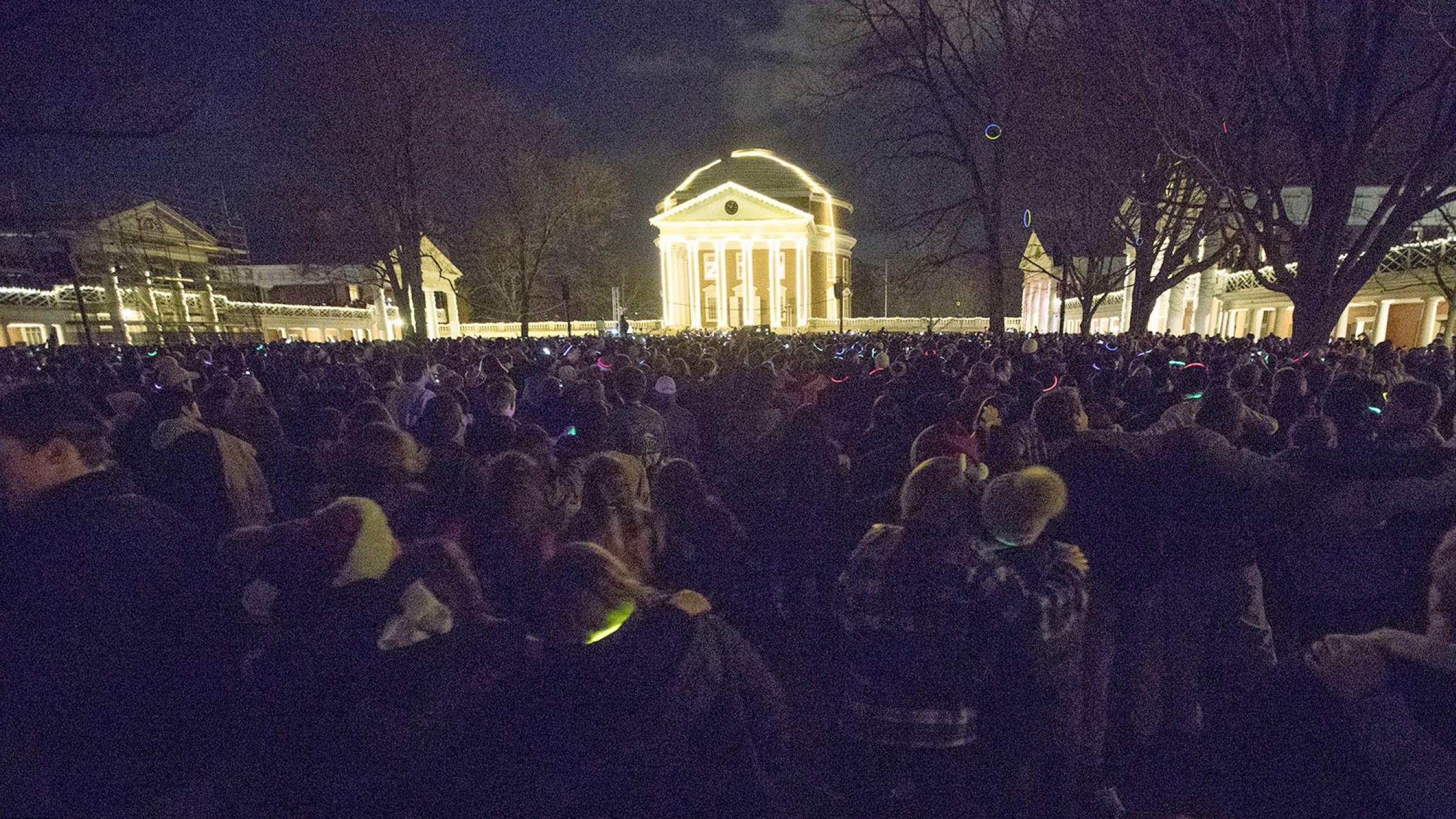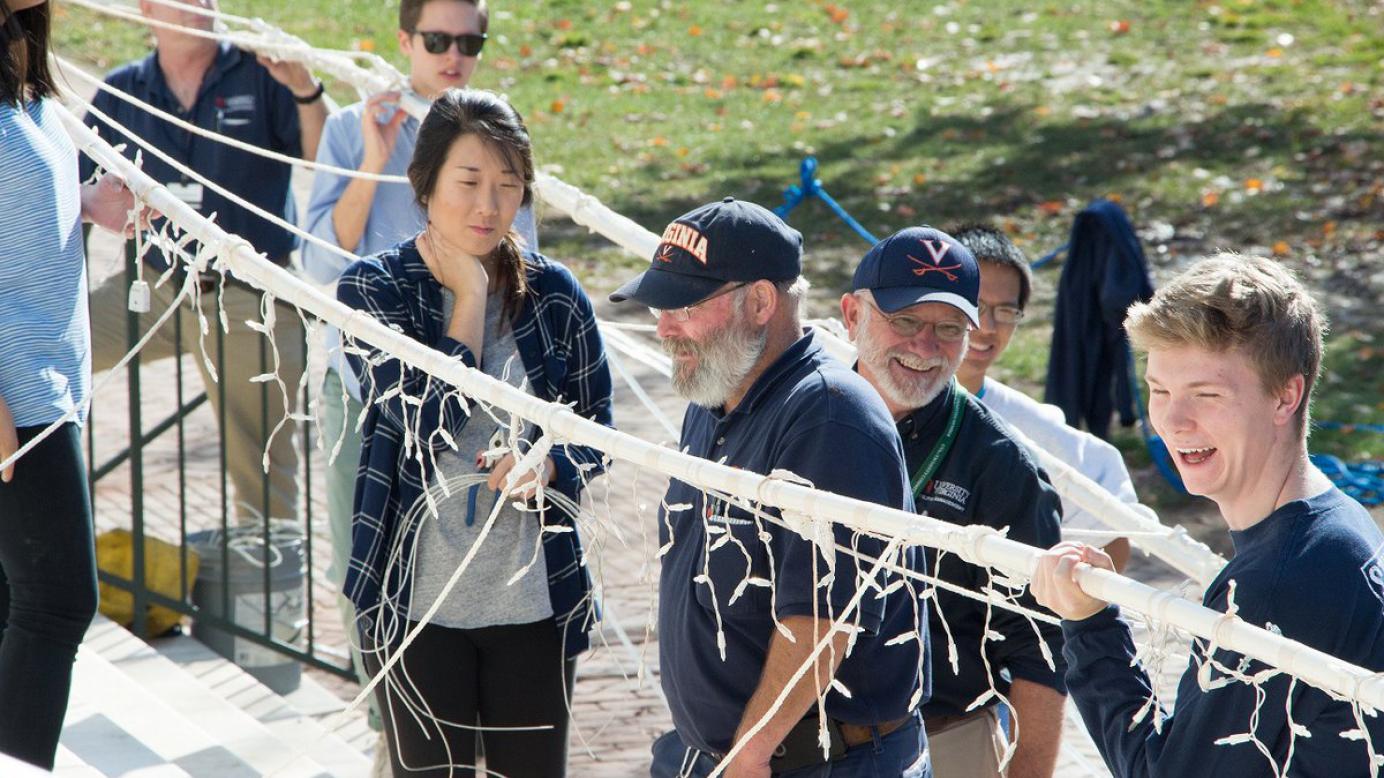 Student organizers and Facilities Management staff worked to prepare the Rotunda and Lawn for the event. (Photo by Facilities Management.)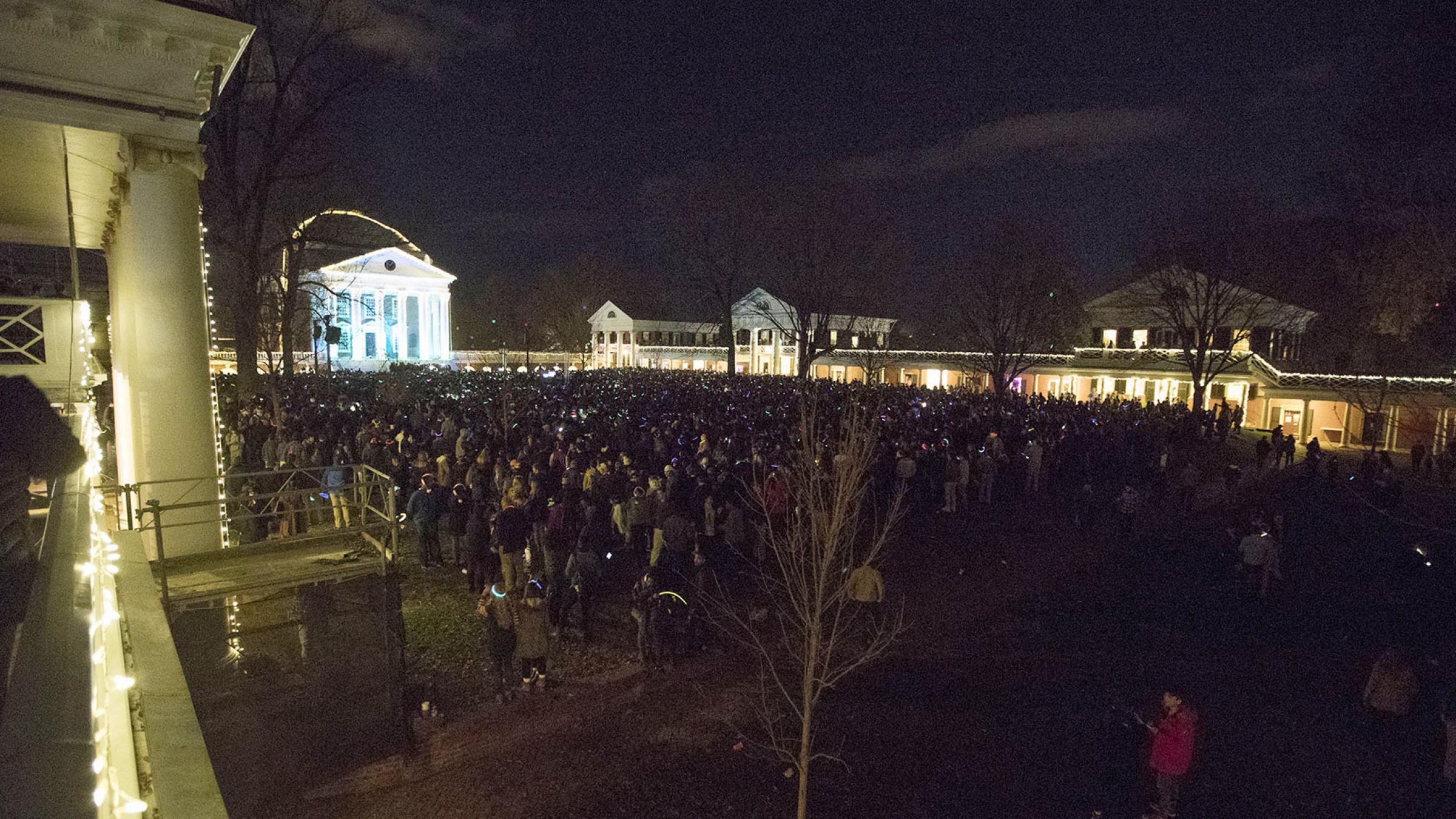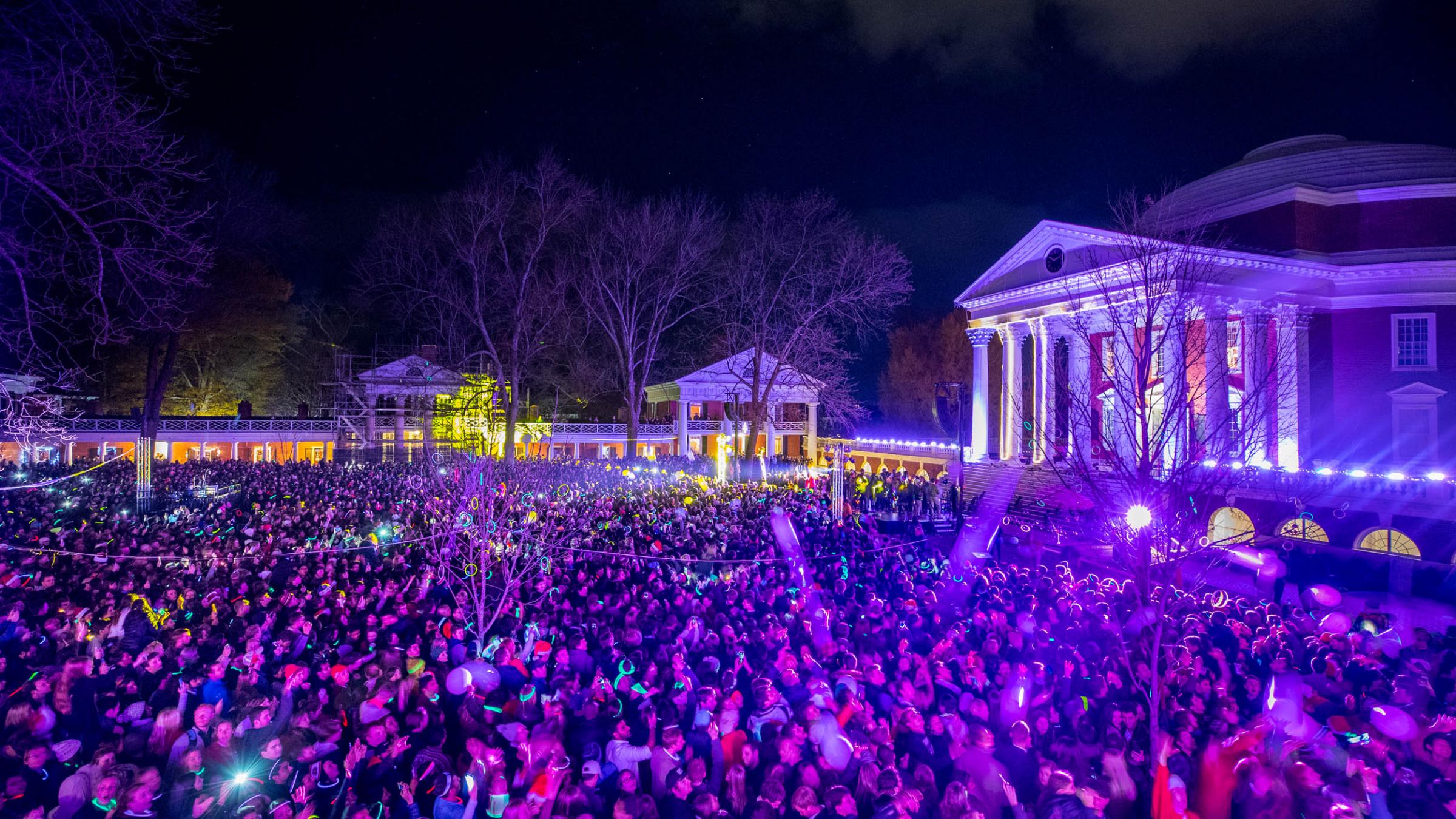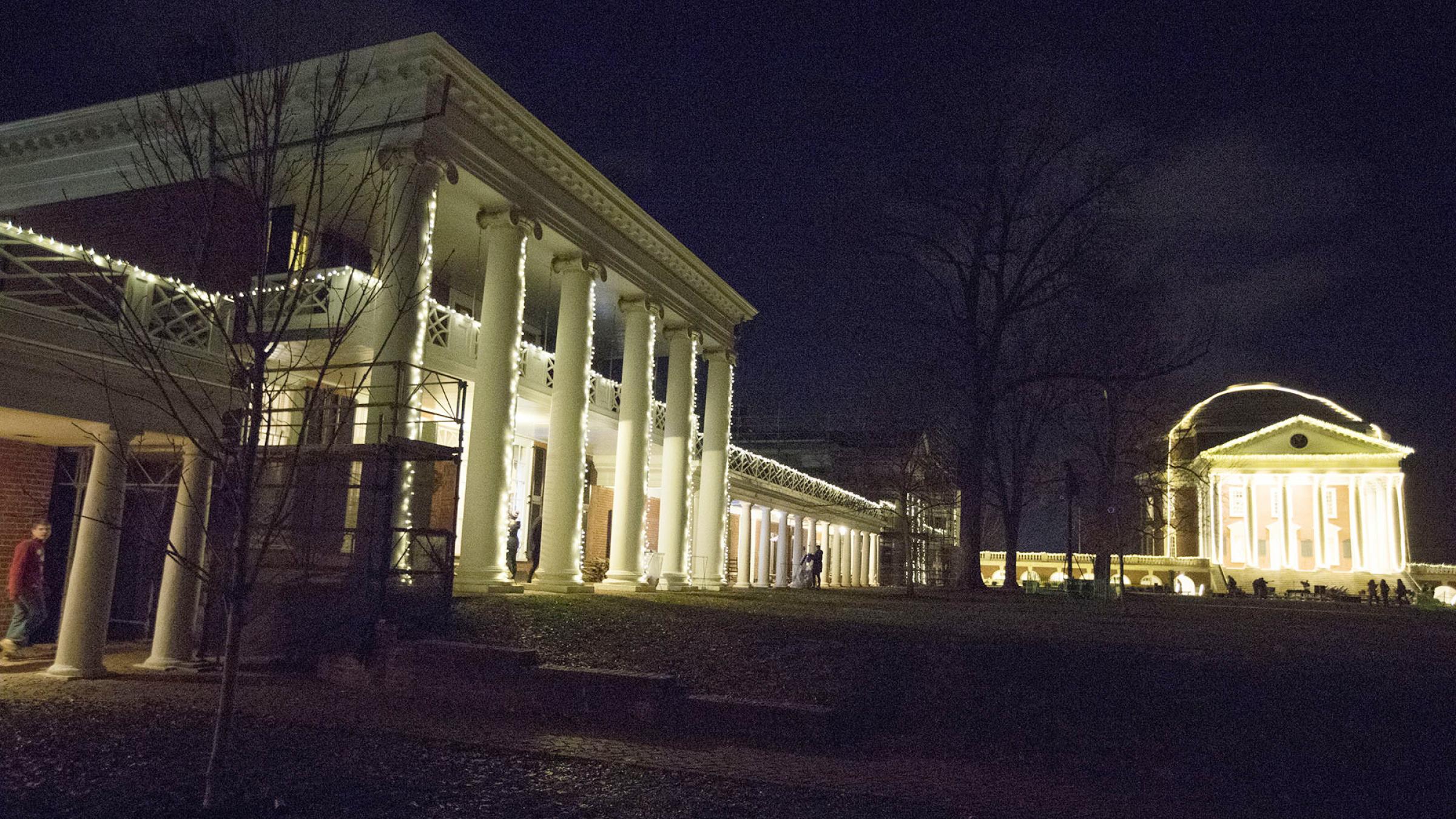 The lights will remain up on the Lawn throughout the holiday season. 
Article Information
December 02, 2016
https://news.virginia.edu/content/lighting-lawn-tradition-draws-thousands-grounds