'Making the University Run 24/7': The Work of UVA's Chief Operating Officer
Audio:

Inside UVA Episode 5: J.J. Davis

(17:40)

/sites/default/files/inside_uva_with_jj_davis_mixdown.mp3
The University of Virginia has a workforce of approximately 30,000 people. The Grounds span 3,300 acres that must be maintained. And there's even more to tend to by the office of Jennifer "J.J." Wagner Davis, the University's executive vice president and chief operating officer. 
"We provide and care for dining, facilities [management,] safety, security, paychecks … We really are the operational support to the teaching, research and patient care mission" of the University, Davis said in the fifth episode of President Jim Ryan's podcast, "Inside UVA."
Ryan's podcast was designed to decode the inner workings of UVA by illuminating the roles of members of the school's community. "So, you are effectively in charge of making the University run on a day-to-day basis," Ryan said in his interview with Davis. In asking the chief operating officer to share who reports to her, Ryan said it "would help people understand just how broad [her] portfolio is."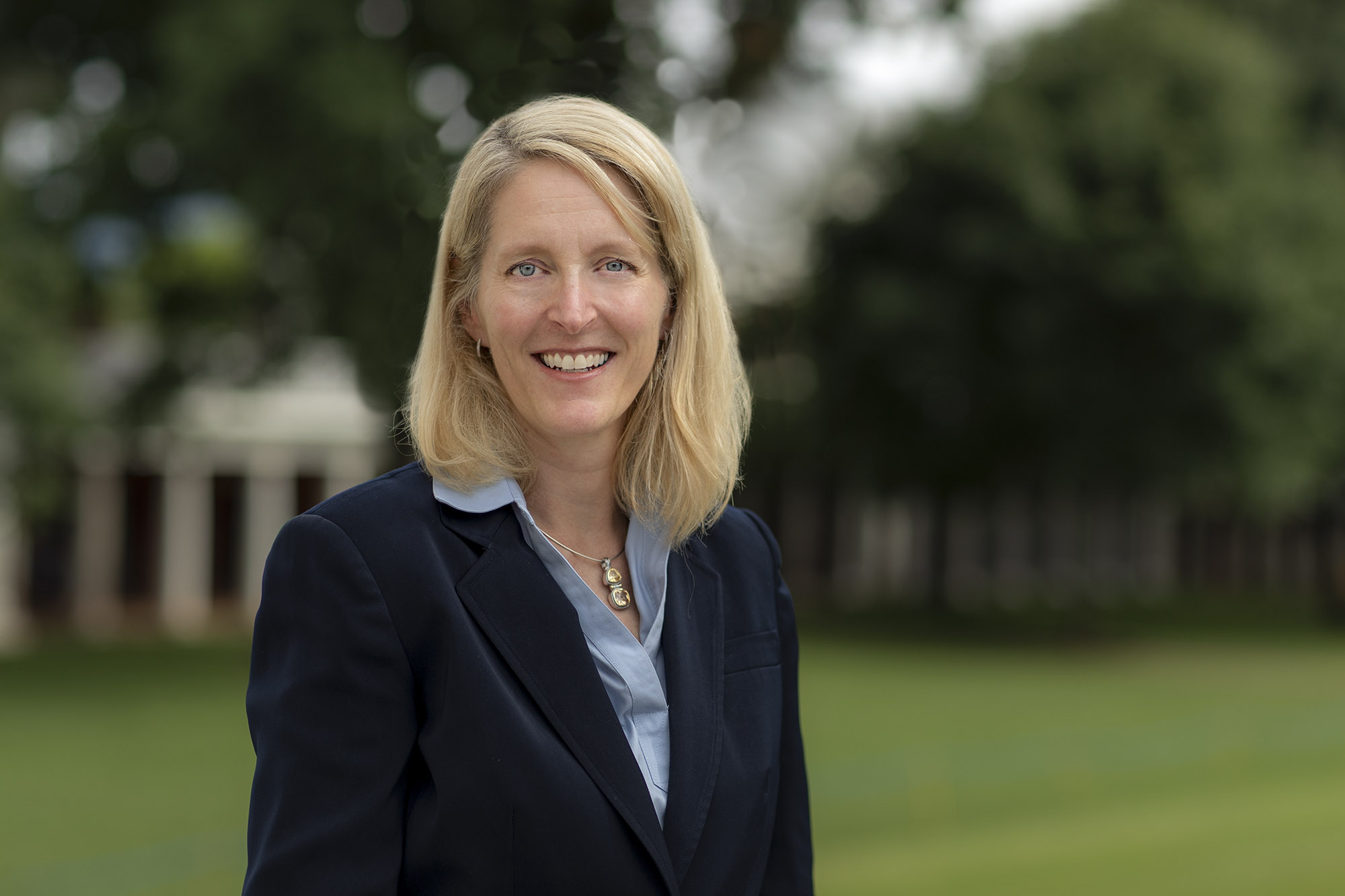 Jennifer "J.J." Wagner Davis is the University's executive vice president and chief operating officer. (Photo by Sanjay Suchak, University Communications)
In reality, Davis' operation is massive. Her team's areas of oversight include finance, payroll, accounting and information technology. They oversee facilities, dining and business services. It includes Parking and Transportation, mail delivery and Human Resources.
To learn more about her role, listeners can tune in to Ryan's full interview with Davis. It can be found on most podcast apps, including Apple Podcasts, Spotify and Google Podcasts. They can also check out her "mini-blog," called 3 Things from J.J. Davis.
Previous episodes of "Inside UVA" have featured Provost Liz Magill, head football coach Bronco Mendenhall and Robyn Hadley, the new vice president and chief student affairs officer.
Media Contact
University News Senior Associate Office of University Communications
jak4g@virginia.edu (434) 243-9935