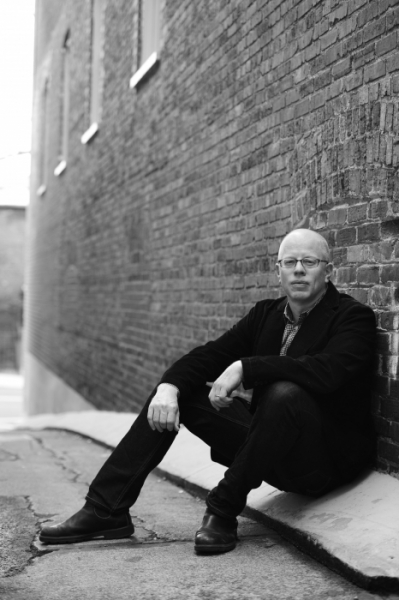 Mark H. Saunders has been named the new director of the University of Virginia Press, succeeding Penelope Kaiserlian, who served as director from 2001 until her retirement in 2012. Saunders, who has served as the interim director since Kaiserlian's departure, assumes his new position immediately.
"Mark has a deep understanding of both the substantive and technical sides of publishing, outstanding leadership skills, and an exciting vision for the press in a fast-changing industry," said David Klein, chair of the Board of Directors of U.Va. Press and associate professor of politics in the University of Virginia's College of Arts & Sciences. "He is a wonderful choice for director."
Saunders launched his career as a buyer and events coordinator at Politics & Prose Bookstore in Washington, D.C., moving on to Columbia University Press in 1991, where he served as East Coast sales representative and then national sales manager.
He arrived at U.Va. Press in 1995 as associate marketing manager and webmaster, followed by promotions to marketing and sales director and assistant director. Since July 2012 he has served as the interim director and editor-in-chief.
In addition, he continues to maintain leadership of Rotunda, the press's electronic publishing initiative, which was founded in 2001 with a grant from the Andrew W. Mellon Foundation and the Office of the President at U.Va. 


"I am very pleased and honored to be named director of the University of Virginia Press during the 50th year of its history," Saunders said. "Working with Penny Kaiserlian and my longtime colleagues at the Press and the University, we have built a foundation that blends the traditional strengths of a university press with innovation sparked by digital technologies. I look forward to enhancing our distinguished list and extending the promise of Rotunda in the years ahead."
In addition to his professional career, Saunders is a novelist. He attended the U.Va. English department's Creative Writing Program from 1995 to 1997 as a Henry Hoyns Fellow in the Graduate School of Arts & Sciences, where he began writing a spy novel that was published last year. "Ministers of Fire" captures the post-Cold War Era from China's alliance with the U.S. during the Soviet Union's war in Afghanistan to the aftermath of the Sept. 11 terrorist attacks. It earned some acclaim; it was named a notable work of fiction by the Washington Post and listed as one of the Wall Street Journal's top 10 mysteries/thrillers of 2012.
The University of Virginia Press was founded in 1963 to advance the intellectual interests not only of the University of Virginia, but of institutions of higher learning throughout the state. A member of the Association of American University Presses, the press currently publishes 50 to 60 new titles annually. New titles are approved by the Board of Directors after a rigorous process of peer review.
The U.Va. Press' editorial program focuses primarily on the humanities and social sciences, with special concentrations in American history, African-American studies, Southern studies, literature, architectural and environmental history, and regional books. While it continuously pursues new titles, the press also maintains a backlist of more than 1,000 titles in print.
Rotunda was created for the publication of original digital scholarship along with newly digitized critical and documentary editions in the humanities and social sciences. Rotunda collections combine the originality, intellectual rigor and scholarly value of traditional peer-reviewed university press publishing with thoughtful technological innovation designed for scholars and students.
Article Information
July 17, 2013
https://news.virginia.edu/content/mark-saunders-named-director-university-virginia-press