With a success rate of 96%, you'd be hard-pressed to find someone better suited to find you if you got lost in the woods. Or in a city. Or even your own neighborhood.
Robert Koester is a world-renowned lost-person behavioralist, and has been honing his very unique craft for more 40 years. He was recently featured in a gripping story in the Washington Post. Its headline, "He was acting strangely. Then he vanished into the Virginia wilderness," teased the tragic tale of the disappearance of 18-year-old Ty Sauer.
Apparently suffering from a mental illness, Sauer impulsively hopped into his family's Hyundai Elantra and drove from his home in Union Beach, New Jersey, to Skyline Drive in Shenandoah National Park. The drive mostly runs along the spine of the Blue Ridge Mountains. Sauer crashed just beyond Jewell Hollow Overlook, jumped out of his car and ran into the dark woods.
It was nearly 11 p.m. Four days into the search to find Sauer, the Park Service reached out to Koester for help.
Why him?
Because Koester is the author of the definitive book explaining how to find lost people. "Lost Person Behavior: A Search and Rescue Guide on Where to Look – for Land, Air and Water" was published in 2008. (A second edition is in progress). He is a double Hoo, holding two degrees from the University of Virginia: a Bachelor of Arts in biology in 1985 and a Master of Science in biology, with an emphasis in neuroscience, in 1989 – credentials he says catapulted his career.
An avid outdoorsman who reached the rank of Eagle Scout, Koester joined a UVA club, the Blue Ridge Mountain Rescue Group, in 1981 as a first-year student. "The club is where I learned all my basic skills 40 years ago," he said.
Koester never left Charlottesville and founded his company, dbS Productions, right after he graduated from UVA. As a graduate student, Koester made educational videos for the Department of Biology and his company initially expanded on that work. Today his firm's tagline is "the source of search and rescue research, publications and training." His groundbreaking work has been featured in NPR, Wired, Scientific American, Outside Magazine, Backpacker, New York Times Magazine, The New Yorker, CBC, NBC and elsewhere.
Search and Rescue
Koester has participated in hundreds of searches, serving as the incident commander in more than 100 of them. He created the International Search and Rescue Incident Database, which houses the analysis of more than 183,000 search-and-rescue incidents from around the world and is still growing.
His analysis of lost persons has led to Koester's 96% search-and-rescue success rate, he said. From the database and his decades of experience, Koester has gleaned patterns that help rescue workers guide their searches for the lost. Essentially, he's able to make predictions about what different kinds of lost people might do, similar to how a criminal profiler might predict where a bad guy will strike next.
The four most common categories of people who get lost are hikers, hunters, people with dementia and children.
Then there are subject categories, roughly broken up into five broad categories.
"The first is driven by external influences," Koester said. "Examples of that would be somebody goes into the water; the water is going to drive where they are. If somebody is abducted, the perpetrator determines where they're going to be found. If somebody is in an airplane falling out of the sky, the physics of how airplanes fall out of the sky determines where they're going to be found."
The next category is what Koester calls "wheels or motorized." That would be lost cases that involve cars, motorcycles, all-terrain vehicles, mountain bikes or the like.
"Then the next class is altered cognitive conditions. So, this is where the dementia cases, the autism cases, intellectual disability, brain trauma, mental illness, despondent people or those with substance intoxication – all would go to that category," Koester said.
Then comes children who have not fully developed their cognitive skills. They are broken up into three-year age groups, "starting at 1 to 3 and 4 to 6, and so on, up to the age of 15," Koester said.
Finally, the question is what activity was the person doing? Hiking? Skiing? Something else?
Decision Points
So, what happens when a person gets lost? Taking the example of a hiker, Koester said people in the wilderness can get befuddled by what he calls "decision points."
"This is where typically the trail got kind of confusing. Trail junctions, animal trails and sharp turns all traditionally get people kind of going the wrong way," Koester said. Then they keep going. This is what is called "terrain analysis."
"Then the brain usually sends a couple of subconscious warning signals. Anxiety is starting to go up. Things aren't jiving between where they think they should be and what they're actually seeing," Koester said. Unfortunately, that is where people in a panic often convince themselves they are headed in the right direction.
Finally, the hiker realizes they are lost. Once that happens, Koester said "basic fight, flight or freeze mode" kicks in.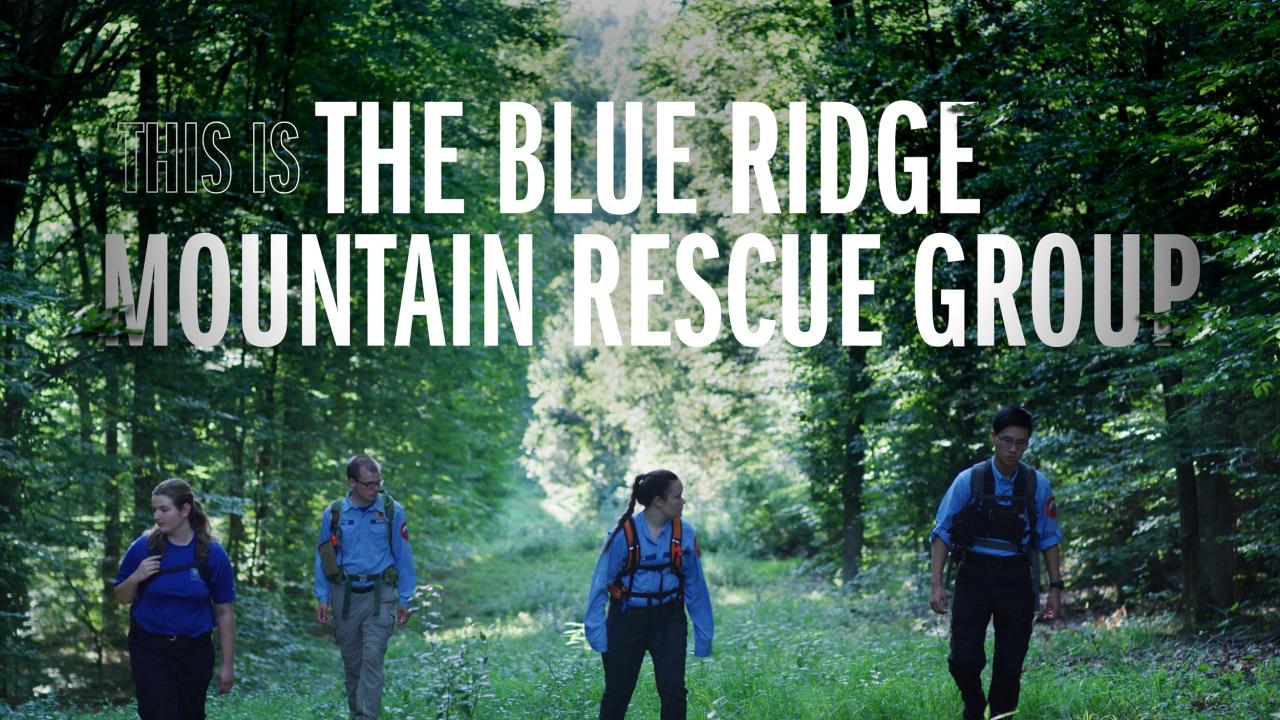 Meet the Blue Ridge Mountain Rescue Group at UVA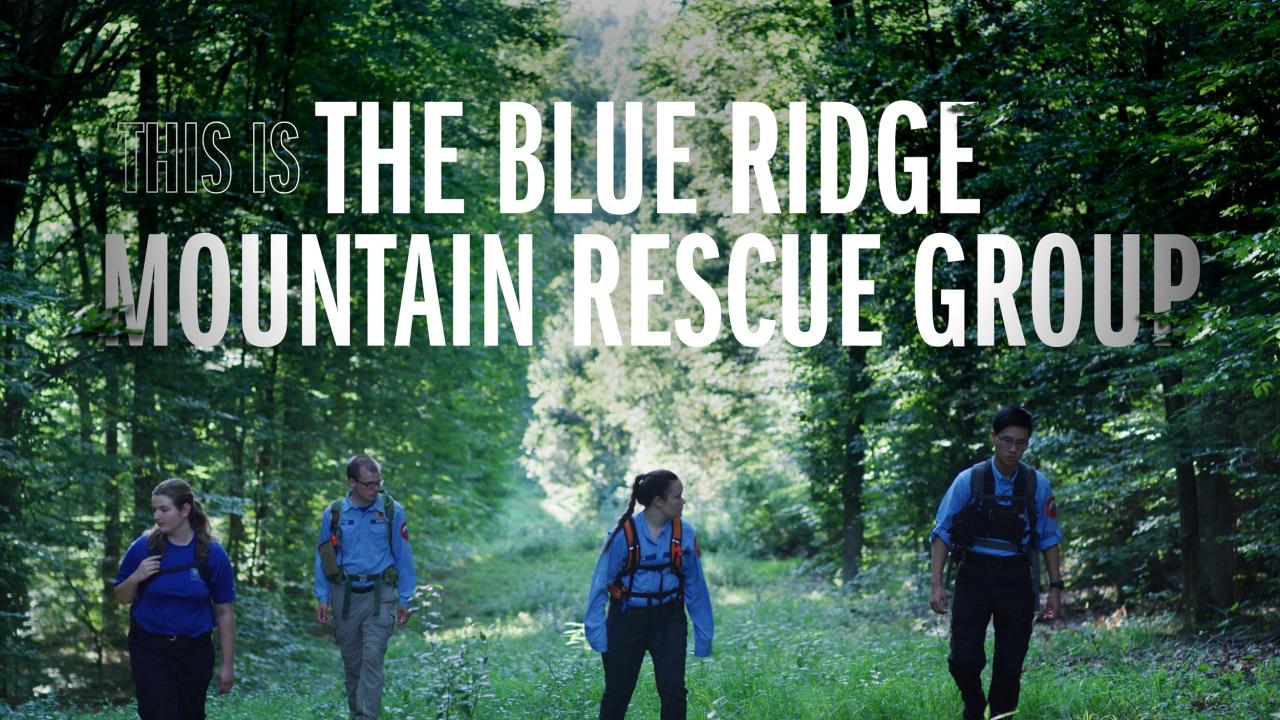 Video:

Meet the Blue Ridge Mountain Rescue Group at UVA
"I'm quite fond of saying, 'Don't expect a missing person to be making rational decisions,'" Koester said. One of the most common strategies to get unlost is "route traveling," when a person simply stumbles upon a trail and chooses to follow it.
"I like telling the story of an 8-year-old who was lost up in Sky Meadows State Park on a network of trails,'" Koester said. "He stumbled out onto one well-marked trail that had these white blazes and he said, 'I'm going follow this until it ends.'" Sixteen miles later, the boy spied a house and knocked on the door. "He actually just asked for a sandwich so he could keep hiking. Because he was on the Appalachian Trail, the boy would have had another 1,000 miles to go," Koester said. He was happily reunited with his family.
 Another strategy that was highlighted in the Washington Post article is something called "directional traveling." If you keep hiking in one direction for long enough, the theory goes, it should eventually bring you somewhere. "Contouring" is another approach in which people move along the same elevation, never going up or down. "Then, people will also sometimes try different directions," Koester said. "Some people will go downhill, thinking it will lead them to civilization. Some people go uphill in the hope that maybe they will see something off in the distance or get a cell phone signal."
Time Is of the Essence
It goes without saying that once someone goes missing, the sooner authorities are notified, the better.
When it comes to people with dementia, if they are found within the first 24 hours, there is a 95% chance they will be found alive, Koester said. If 24 hours pass, the percentage drops to 77%.
The numbers for lost children are broken into subgroups. For kids up to age 3, there is a 95% chance of finding them alive in the first 24 hours. After that, it's 83%. This, Koester said, is because children in this age range tend to tuck into small, tight places for refuge.
The statistics for the next age group, 4 to 6, are heartbreaking.
If found in the first 24 hours, there is a 98% chance they will be alive. But that figure plunges after 24 hours have passed. "If they're not found in the first 24 hours, it drops to a 38% chance of being found alive," Koester said. This is because children in this age group have better spatial awareness than the younger group, which proves to be a problem.
"They will attempt to get themselves unlost, so they usually just make the situation worse. They don't have as much of a tendency to go to shelter," he said. The bright spot here is that overall, most lost children are found alive because those cases are widely publicized in the media.
"It's usually a large effort, so typically the vast, vast majority are found in that first 24 hours," Koester said.
Sadly, Ty Sauer, the New Jersey teen who ran into the woods, wasn't found alive. Searchers located his body reclining on a fallen tree on the fourth day of the search-and-rescue mission. The Post reported he "bushwhacked straight through wilderness" rather than following a geographic feature such as a stream.
Koester's expertise helped the search and rescue team narrow the search area. "We plan based upon the best probabilities. Following a straight line isn't as common as following a stream," Koester said. "However, we learn from tragedy, the database becomes better informed, and future searches will be better off."
Media Contact
University News Associate Office of University Communications
jak4g@virginia.edu (434) 243-9935