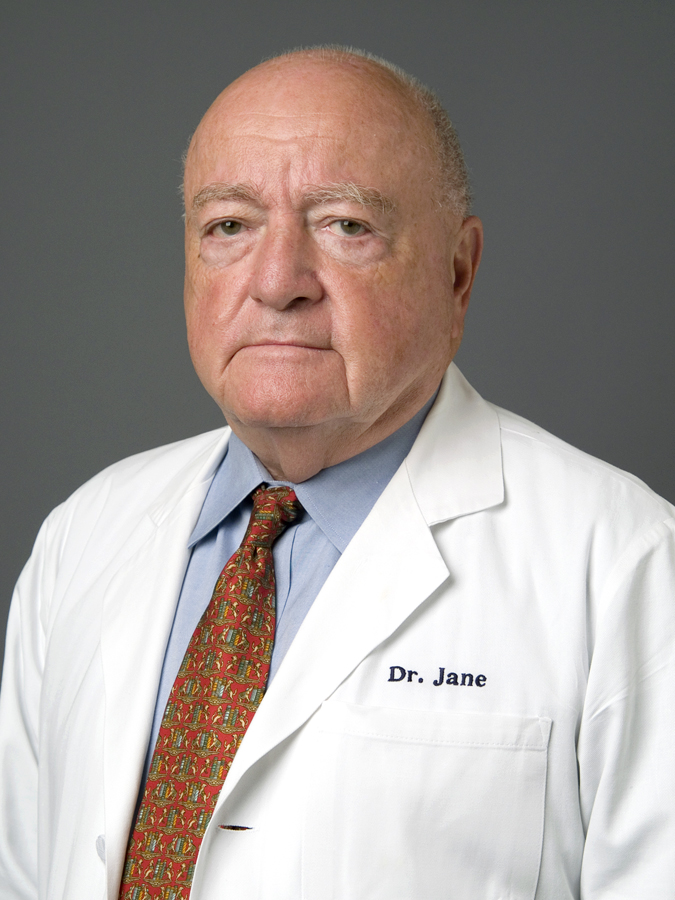 Renowned University of Virginia neurosurgeon Dr. John A. Jane Sr. died Sept. 18 in Charlottesville at the age of 83.
Jane came to U.Va.'s School of Medicine in 1969 and chaired the Department of Neurosurgery until 2006. He remained the residency program director until 2014.
"Dr. Jane was loved and respected by many throughout the University and throughout the world," Dr. David S. Wilkes, dean of the School of Medicine, wrote on the school's alumni association Facebook site. "His warmth and hospitality were greatly appreciated, and his advances and leadership in the field of neurosurgery earned him the respect and admiration of colleagues and grateful patients worldwide."
Jane was director of the American Board of Neurological Surgery, completing his term in 1996. He was elected vice president of the Society of Neurological Surgeons in 1988 and elected president of the society in 1993.
Among his numerous awards, Jane received the Lifetime Achievement Award from the American Cleft Palate-Craniofacial Association in 1999, the Decade of the Brain Award from the American Association of Neurological Surgeons in 2000, the Distinguished Service Award from the American Association of Neurological Surgeons in 2002, the Golden Neuron Award from the World Academy of Neurological Surgery in 2012; the U.Va. Raven Award in 2013 and the Governor's Public Service Award for Career Achievement in 2014.
In addition to serving on the editorial board of the Journal of Neurosurgery in several top positions, he founded the Journal of Neurosurgery: Spine and the Journal of Neurosurgery: Pediatrics.
Jane's most famous case perhaps came in May 1995 when actor Christopher Reeve suffered a severe neck injury, thrown from his horse during an equestrian competition in Culpeper. Jane was Reeve's attending physician, and several days later he and his surgical team fused Reeve's first and second cervical vertebrae in a successful attempt to prevent further damage to his spinal cord. It was the best that could be done considering the injury. Although Reeve did eventually regain some slight movement, he remained a quadriplegic and died of complications on Oct. 10, 2004.
Jane attended the University of Chicago School of Medicine, receiving his degree in 1956. He did his internship at the Royal Victoria Hospital at McGill University and returned to begin his neurosurgical residency at the University of Chicago clinics in 1957. He completed his neurosurgical residency in 1964 at the University of Illinois Research and Educational Hospital and the Illinois Neuropsychiatric Institute.
For the Charlottesville Daily Progress obituary, click here.
Media Contact
University News Associate Office of University Communications
anneb@virginia.edu (434) 924-6861
Article Information
September 23, 2015
https://news.virginia.edu/content/memoriam-renowned-uva-neurosurgeon-dr-john-jane-has-died