Swales isn't sure if there had been money inside the purse, but the well-preserved leather Coach bag the police gave to her son to return to her held a treasure trove of ordinary things from a life and place captured in time: a wallet containing photos of her cousins' young children, who are now having babies of their own; an Easter card and Winnie the Pooh stickers she intended to send to them; and a letter from her grandmother thanking her for the cookies she baked when her grandparents were down from Alexandria for a visit.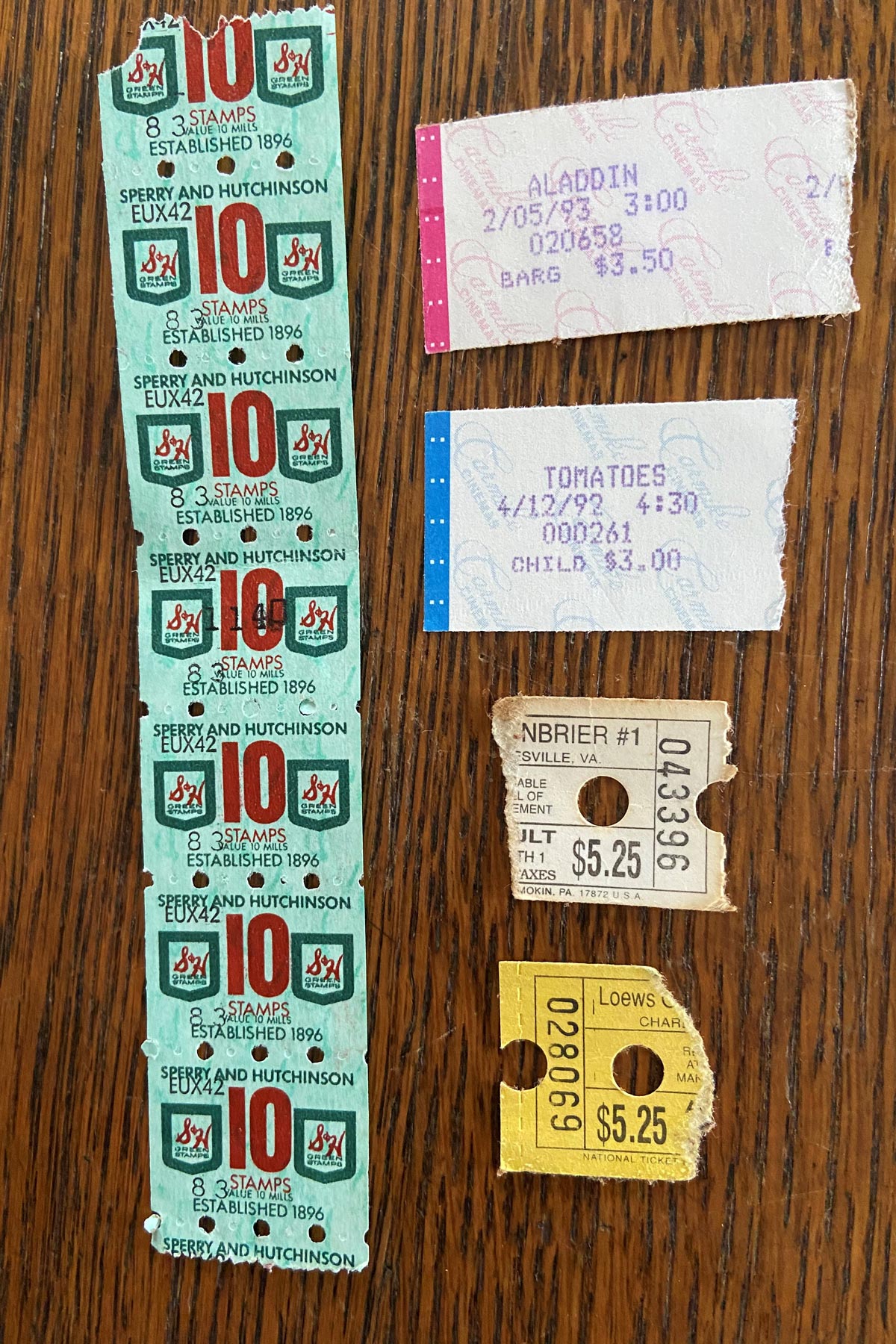 The purse contained a Snoopy Easter card and Winnie the Pooh Easter stickers intended for Lisa Swale's cousins' children.
Other artifacts included a UVA Library user's card with her Social Security number as ID; ticket stubs from the Carmike 6 (which was a new theater when she saw "Fried Green Tomatoes" there in 1992 and "Aladdin" in 1993, but doesn't exist today); a 1990 Kennedy Center ticket to the musical, "Grand Hotel"; and a ticket to Old Cabell Hall to hear the neo-modern jazz ensemble Either/Orchestra in the WTJU jazz concert series.
There were receipts for purchases she made on a recent trip to England, an ACAC fitness club membership, and an appointment reminder from a dentist who had been recommended by the late Armstead Robinson, founding director of the Woodson Institute, for whom she was doing research when her bag was taken. Robinson's recommendation was a good one – Swales still goes to the same dentist today.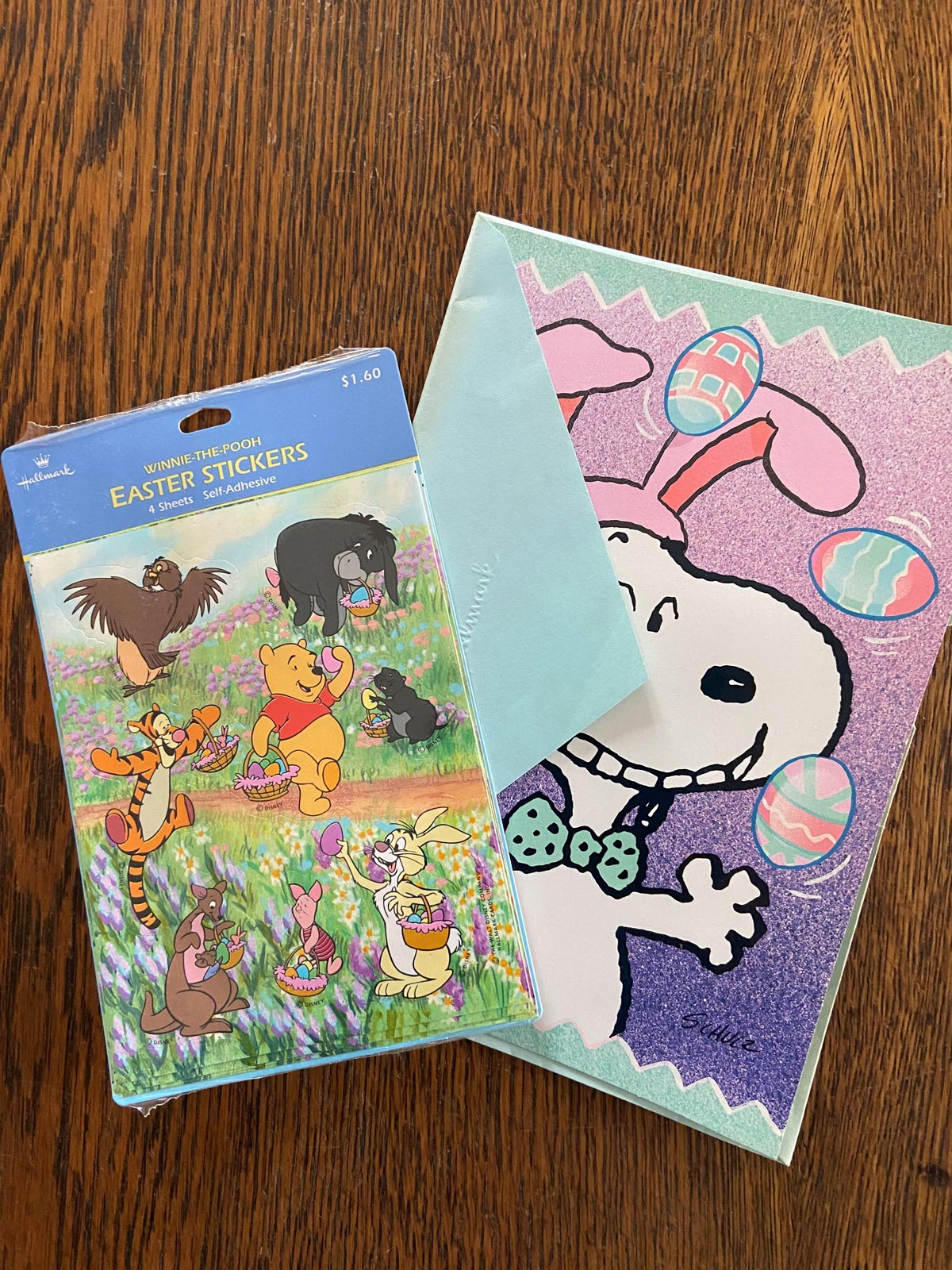 Ticket stubs, top, from the Carmike 6 and Greenbrier cinemas, theaters that closed years ago. S&H trading stamps, below. The stamps were given out with purchases from select retailers, and could be collected and redeemed for merchandise.
Swales resumed life as a student, continuing to do research in Alderman Library, unaware of how close she was to the purse that would remain untouched for 27 years. She graduated in 1995 with an M.A. in history, remarried and continued working at the Woodson Institute until just before her first child was born in 1998. She volunteered and held part-time jobs while raising her children and continues to teach an exercise class she started teaching in 1991 before attending graduate school.
She never expected to see her handbag again and isn't sure what she'll do with it. But whatever changes the future may bring – in her life or to Alderman Library – the old library will survive for at least one person as something more than mere images and memory, because she literally owns a piece of its history.