Now, the University Library has made 173 of those discs – containing nearly 700 songs – available online, digitizing the recordings with support from a grant from the "Recordings at Risk" program, funded by The Andrew W. Mellon Foundation and administered by the Council on Library and Information Resources.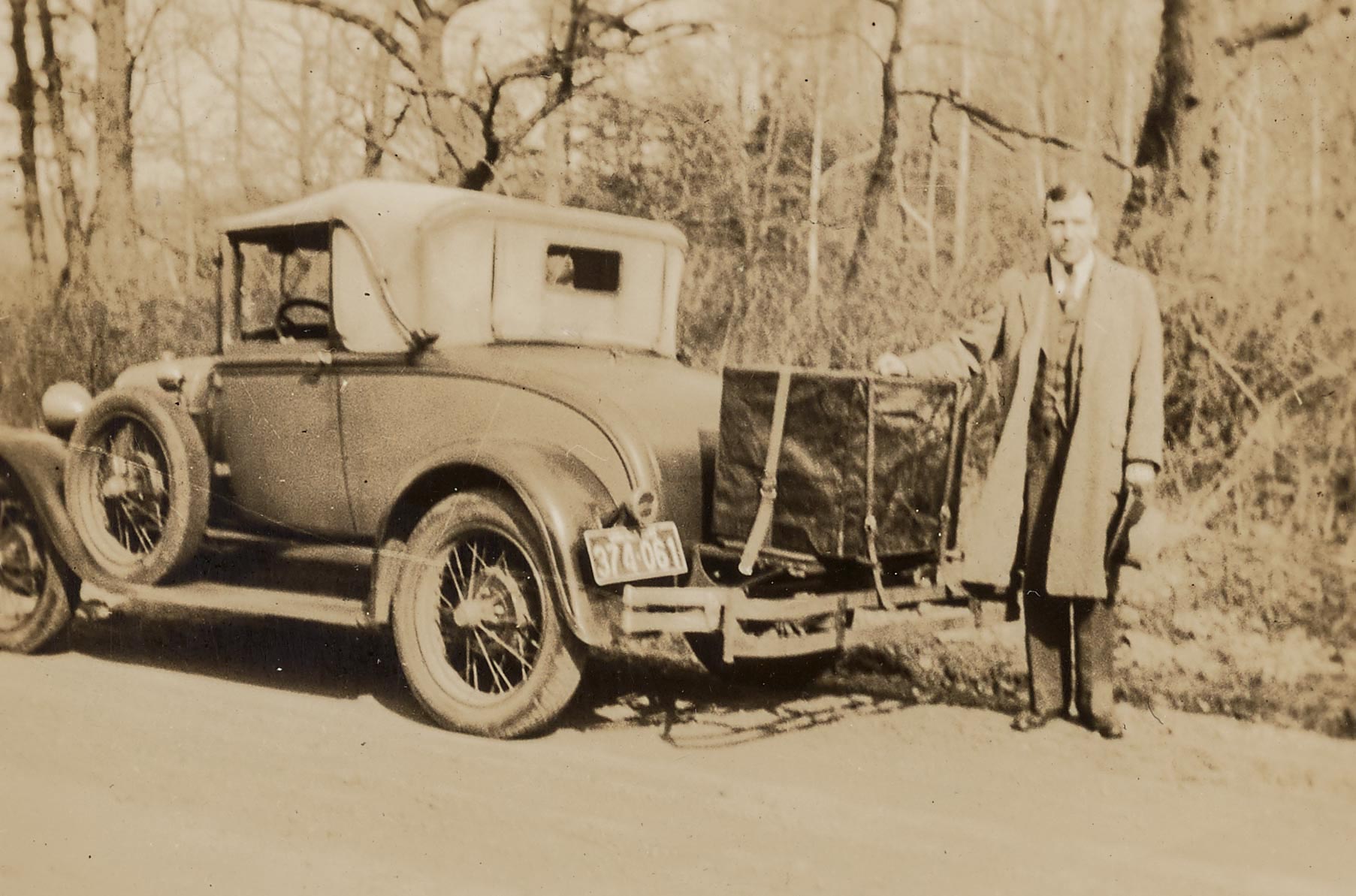 English instructor Arthur Kyle Davis Jr. was active in the Virginia Folklore Society from 1924 to about 1967 and made recordings of folksongs from Appalachia. (Photo courtesy of Albert and Shirley Small Special Collections Library)
The aluminum instantaneous discs, as they are called, must be handled carefully, said Steven Villereal, the UVA Library's audiovisual conservator.
The grooves were embossed on the soft metal surface and sound recorded directly onto the disc, rather than being cut into it, which became the process for making the lacquer discs that came out several years later. The stylus, or needle, to play the aluminum discs was made of bamboo or cactus fiber. Pressing on the grooves could damage them, he said.
An improved finding tool with information from the Virginia Folklore Society materials about each recording accompanies the digitized discs.