Two years ago, as renovations of the University of Virginia's historic Rotunda began, all tenants were forced to move out – including Thomas Jefferson.
Or at least Alexander Galt's famous statue of the University's founder, who originally designed the very building he was being evicted from.
On Tuesday, with the renovations nearing an end and the Rotunda's reopening on the horizon, workers carefully moved Jefferson's statue from its temporary home in the Mary and David Harrison Institute for American History, Literature, and Culture.
Galt sculpted the life-sized statue from Carrara marble in 1860, and it has called the Rotunda home since the 19th century. The most recent temporary relocation marked only the third time it was moved out of the building. The statue originally stood in the Dome Room until a fire in 1895 led students to rescue it from the advancing flames, reportedly on a mattress. After the building was rebuilt, it was returned until another temporary exile due to a 1970s-era renovation.
After Tuesday's move, Jefferson stands in what will be the entrance lobby on the second floor, greeting guests as they enter through the Lawn-facing glass door from the terrace level.
Sarita Herman, historic project coordinator for Facilities Planning and Management, oversaw the statue's move back into the Rotunda. Jefferson's return "marks the beginning of the end of the project," she said. "His presence is part of the life in the building."
During the five-hour move, workers carefully lifted and placed the statue's one-ton pedestal, and then the three-ton statue – which has about the same weight as the capitals at the top of the Rotunda's columns.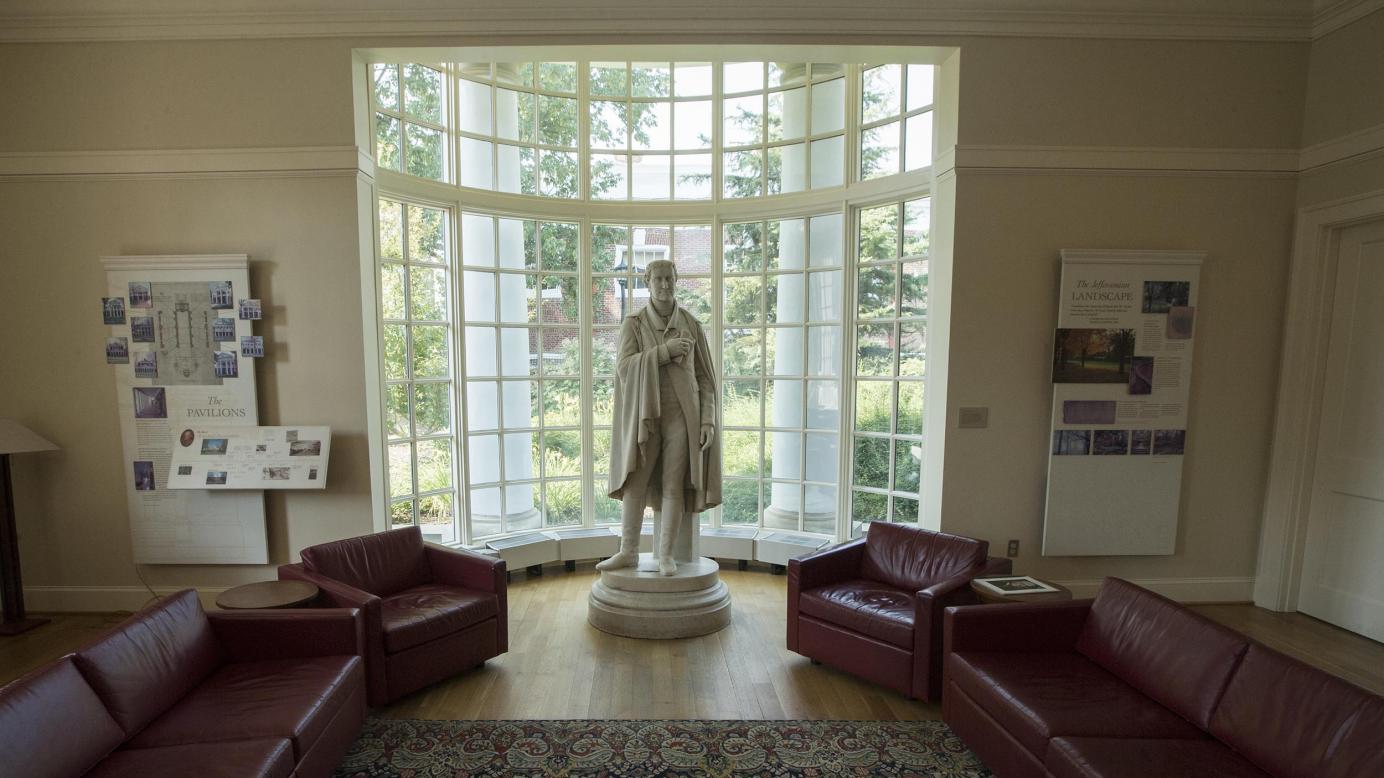 The statue was moved out of the Rotunda shortly after Finals Weekend in 2014 and has spent more than two years displayed at the Special Collections Library.
Take a look below at the process of moving it back into the Rotunda.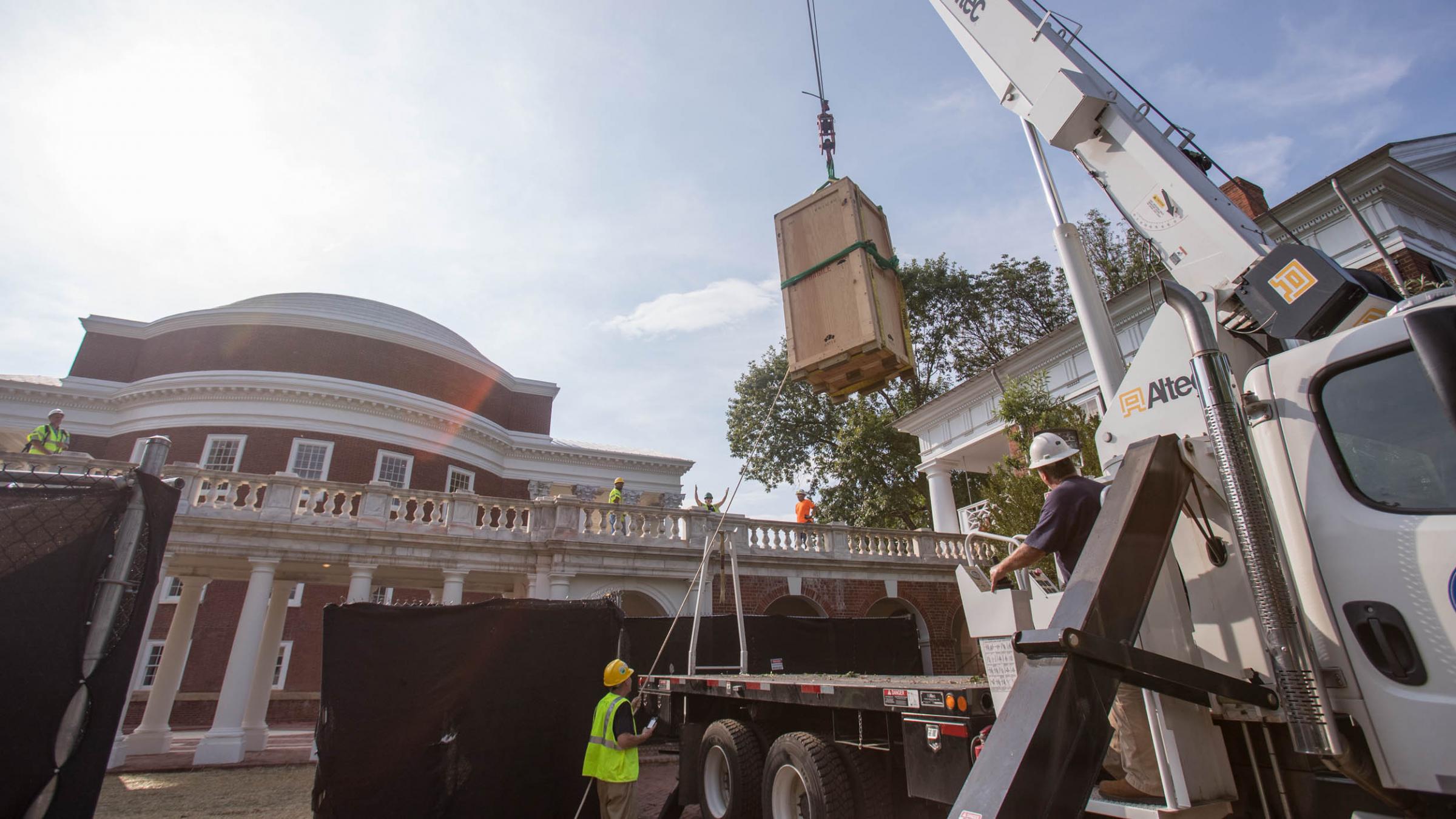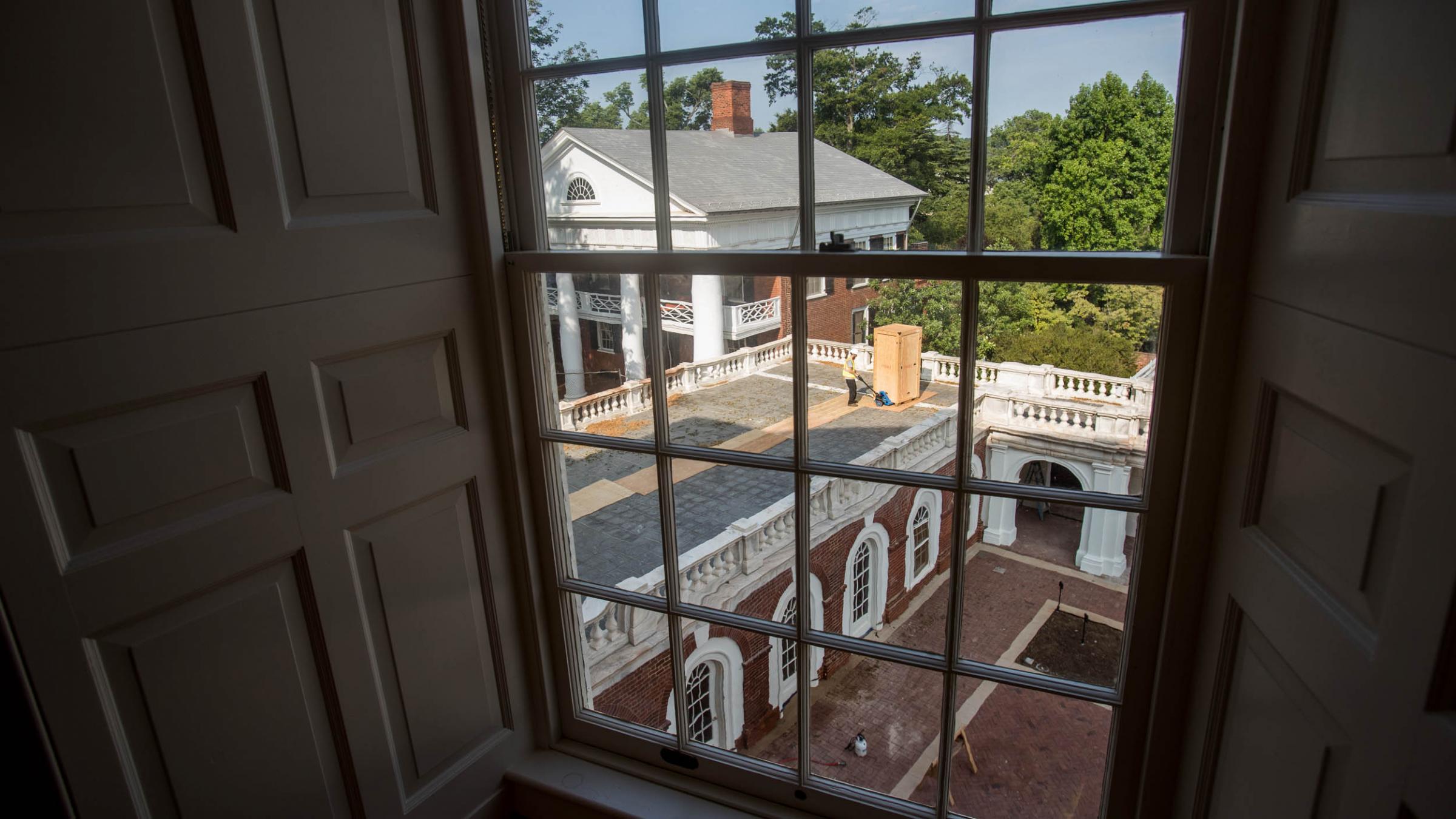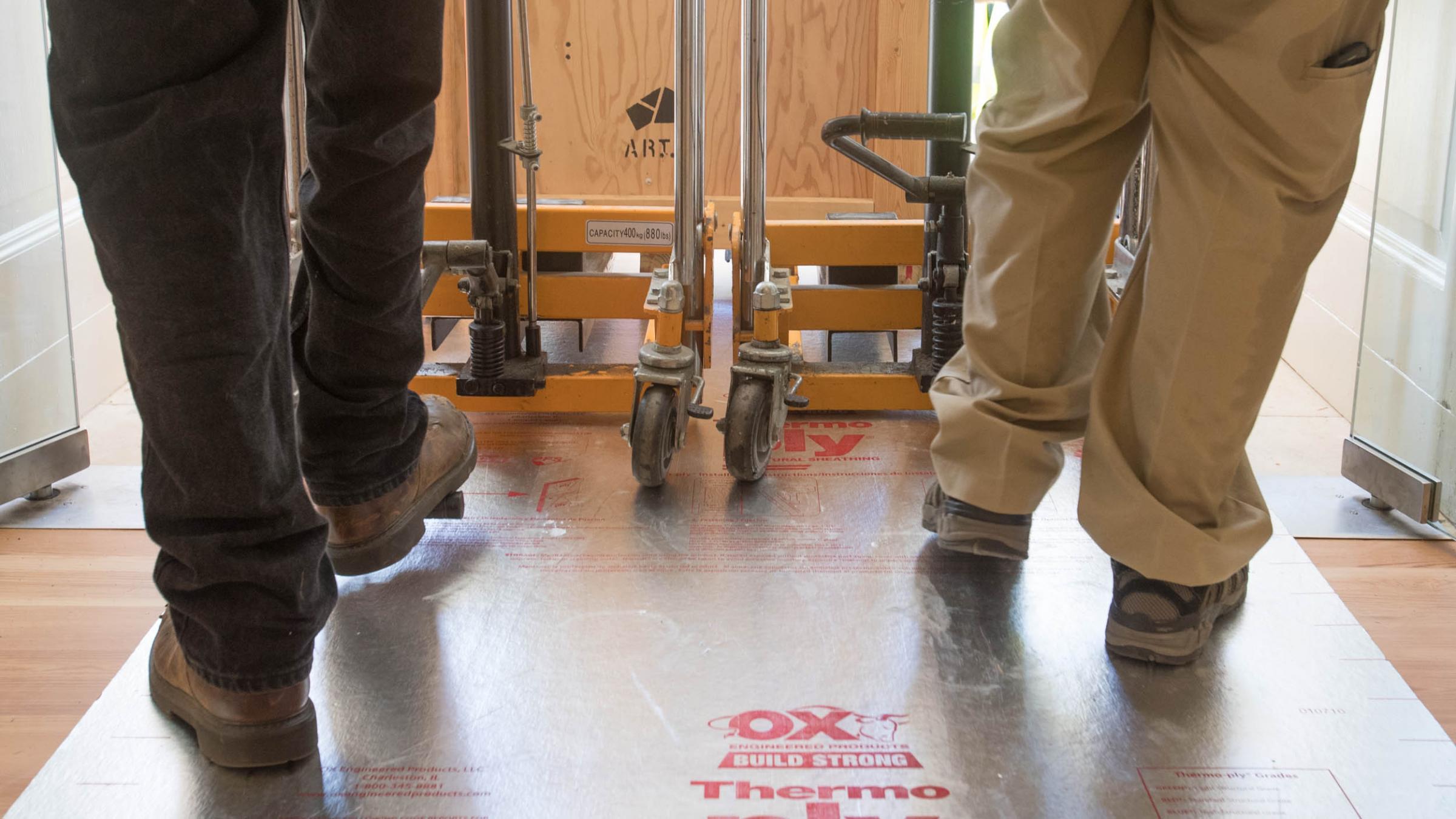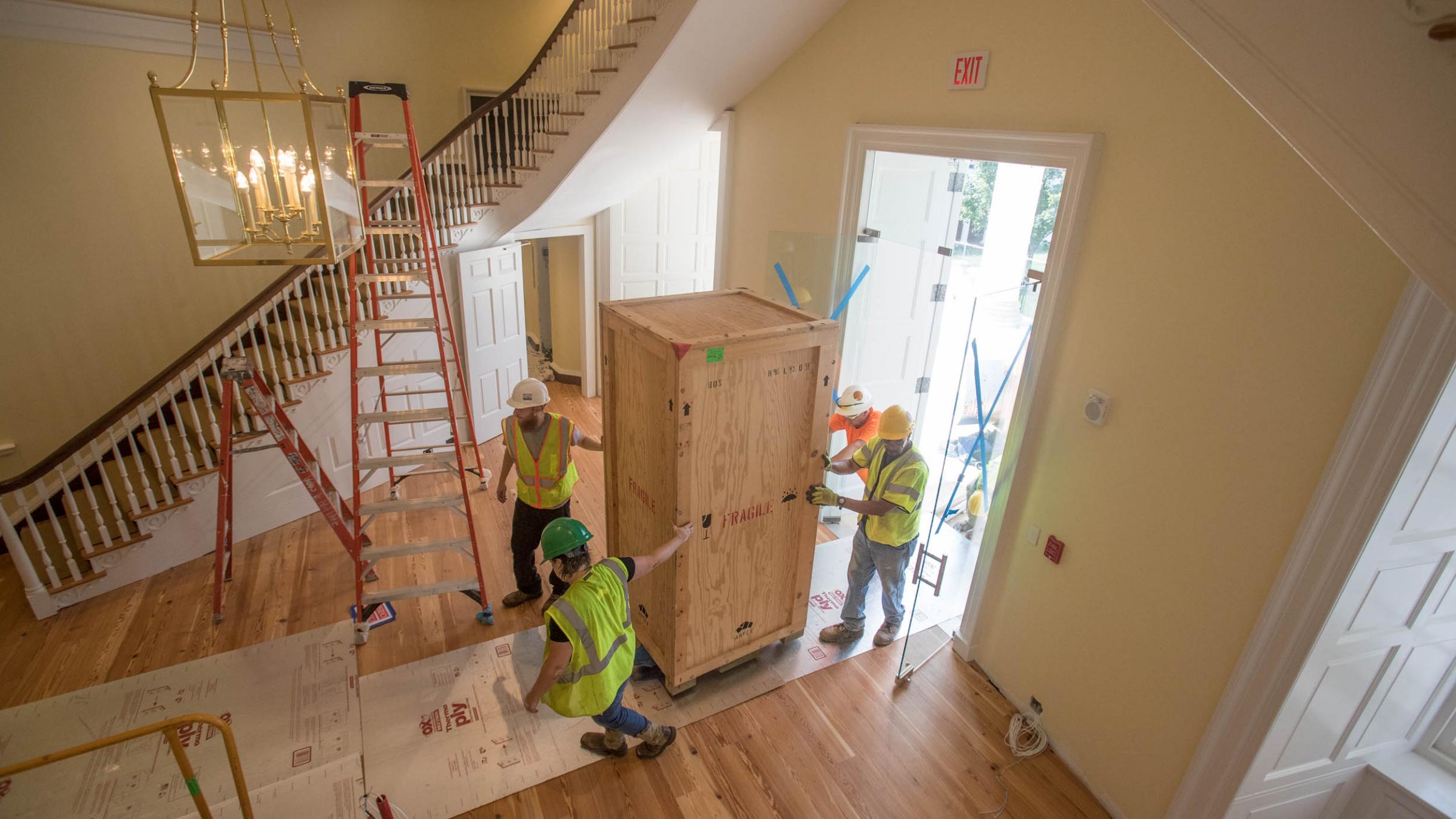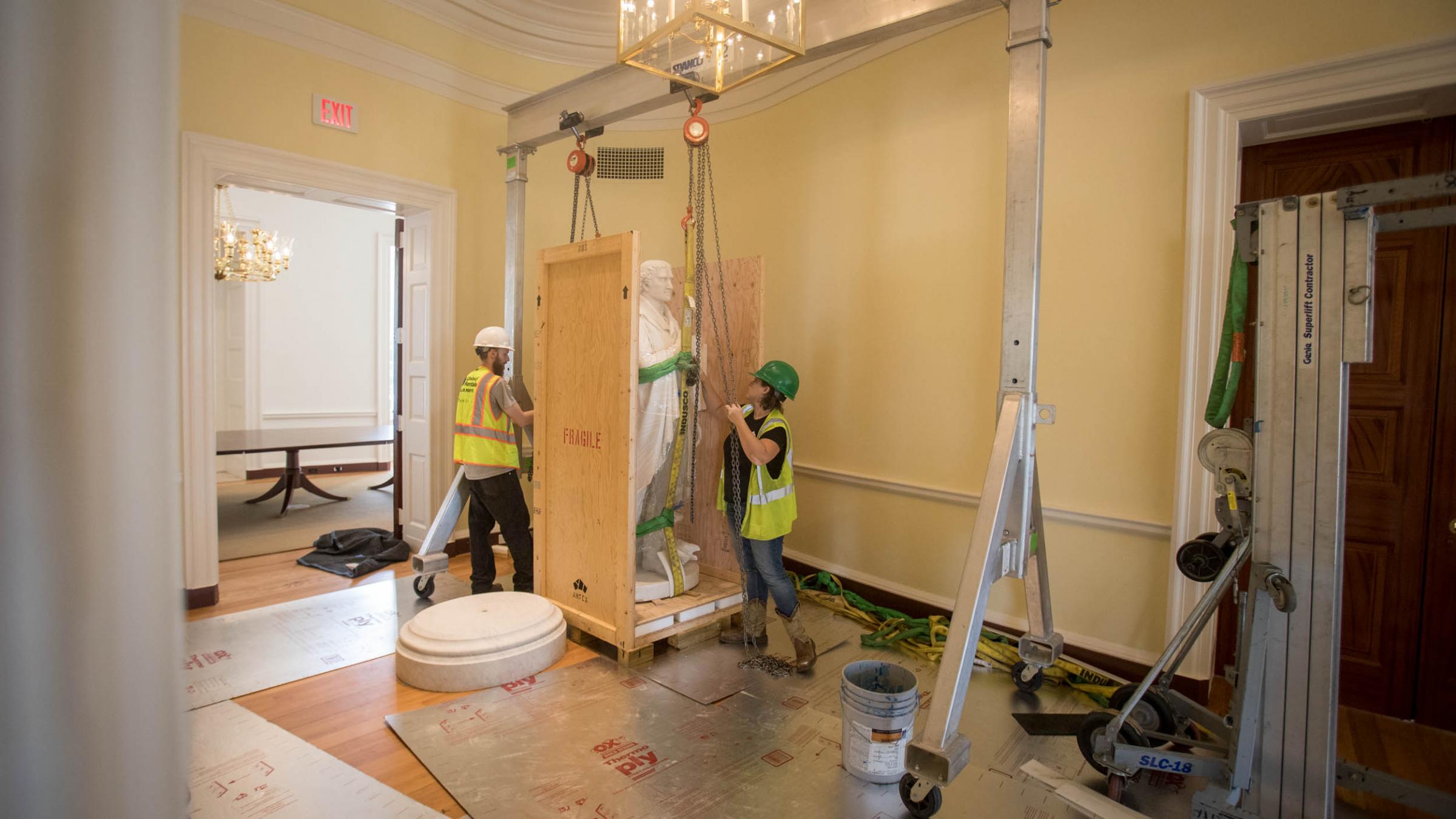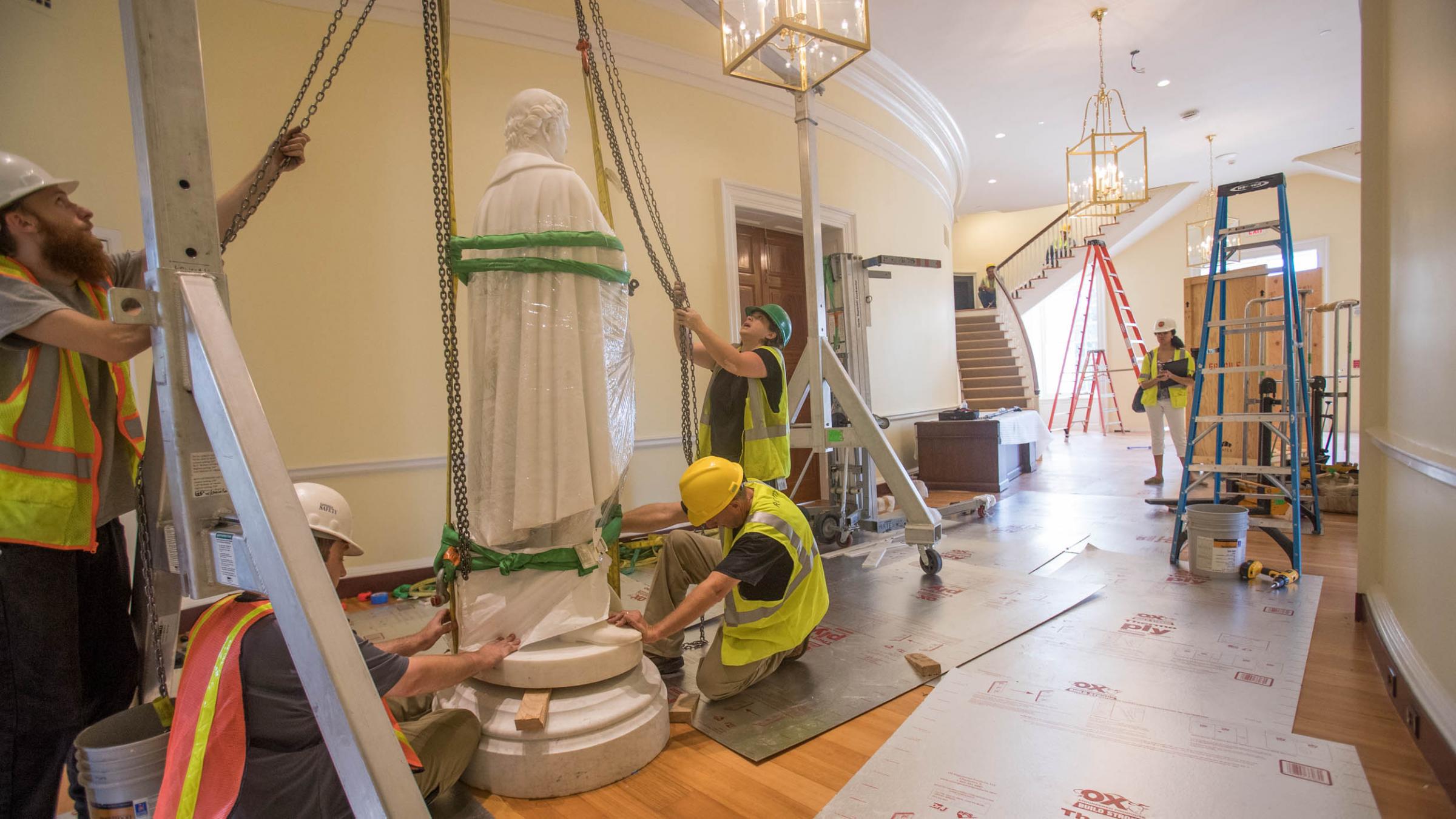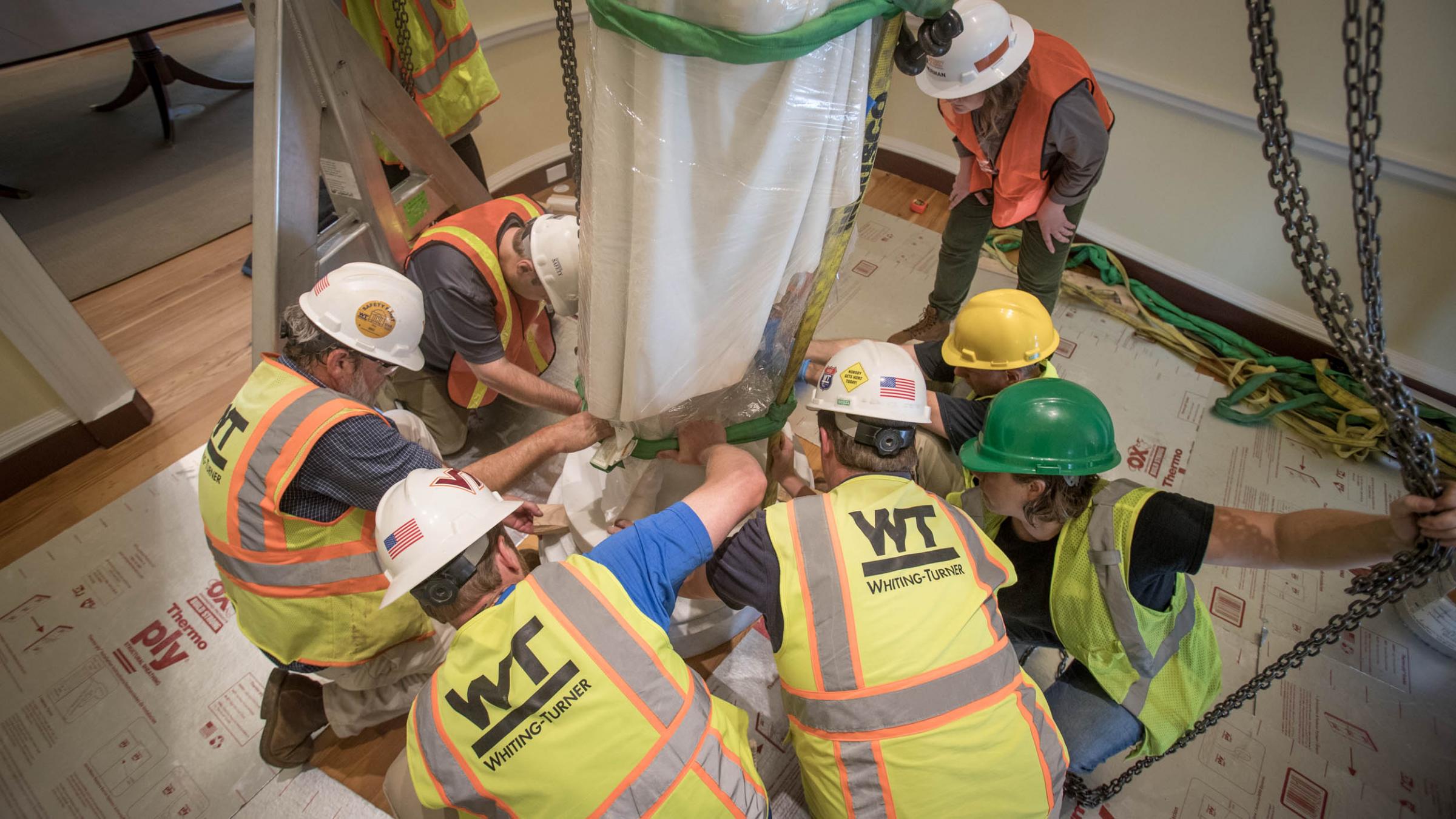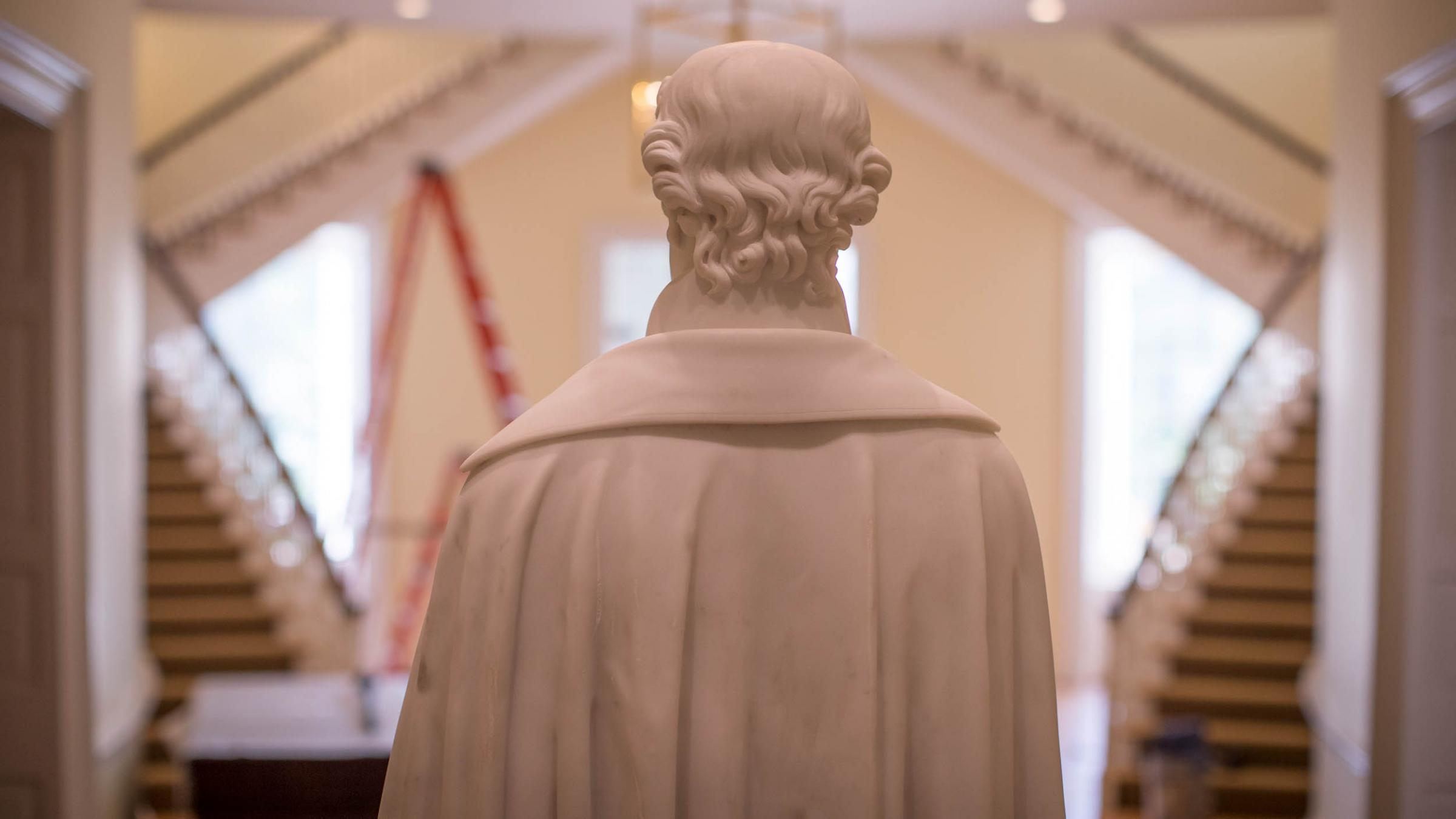 Media Contact
University News Associate Office of University Communications
mkelly@virginia.edu (434) 924-7291
Article Information
July 26, 2016
https://news.virginia.edu/content/mr-jefferson-makes-his-triumphant-return