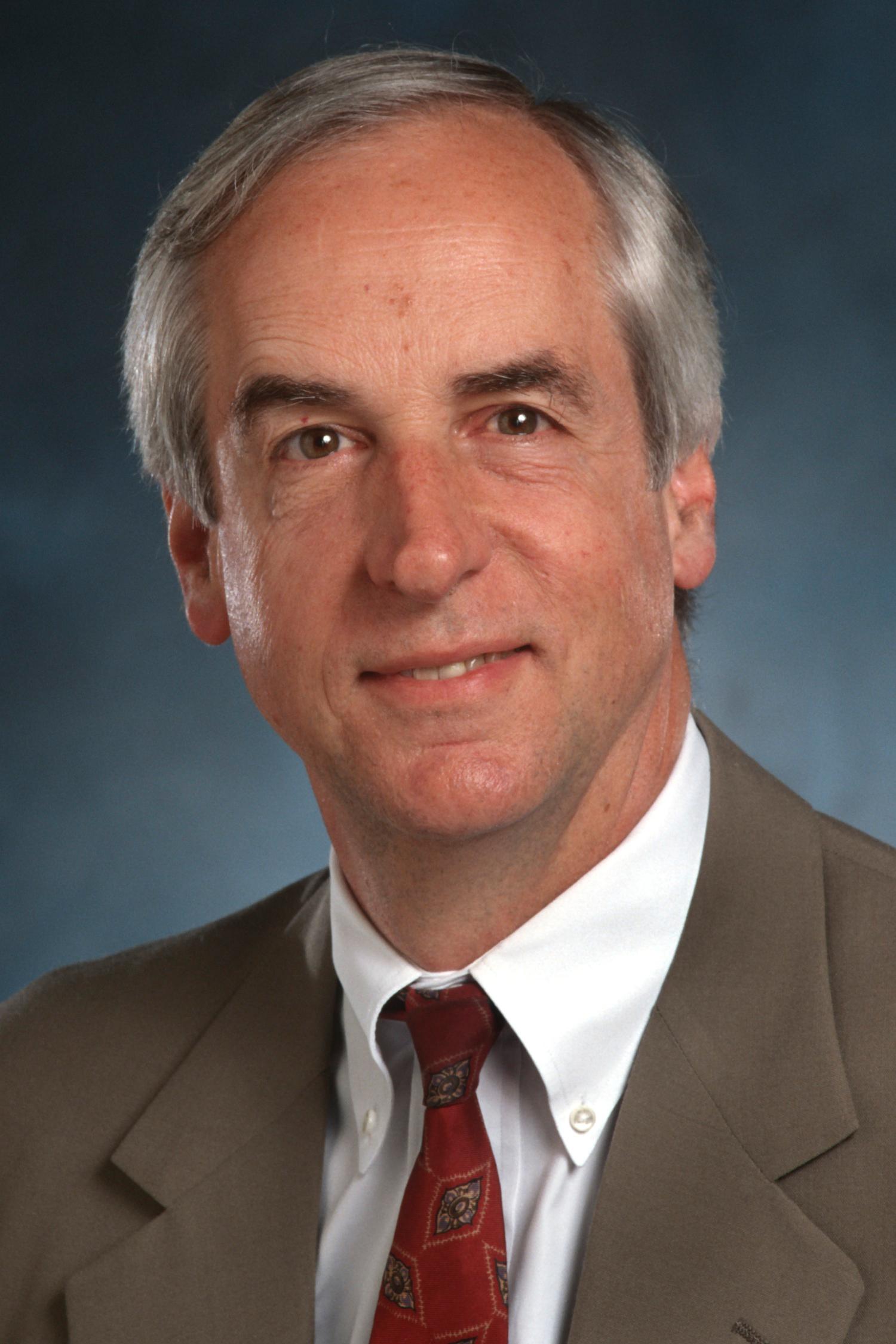 February 12, 2008 — A scholar of classical Greek who has headed two major universities and a businesswoman who advocates for education, the arts and the empowerment of women will be featured speakers during graduation weekend at the University of Virginia in May.
Hunter R. Rawlings III, three-time university president and a respected national leader in higher education, will give the commencement address at the 179th Final Exercises on Sunday, May 18. Rawlings will speak on the Lawn following the traditional academic procession, scheduled to begin at 10 a.m.
Sheila C. Johnson, CEO of Salamander Hospitality, LLC, and a global ambassador for CARE, will speak at Valedictory Exercises on Saturday, May 17 at 11 a.m., also on the Lawn. The event includes the announcement of class awards and the presentation of the class gift.

Final Exercises
Hunter R. Rawlings III, a native Virginian, is currently in his second appointment as a visiting University Professor in classics, having also taught at U.Va. in the spring of 2005. He remains a professor of classics and history and president emeritus at Cornell University.
He was Cornell's president from 1995 through 2003 and interim president in 2005 and 2006. Rawlings was also president of the University of Iowa from 1988 through 1995.
Rawlings served as chairman of the American Association of Universities (2002-03), chairman of the Council of Ivy League Presidents (2001-03) and chairman of the Council of Ten, Presidents and Chancellors of the Big Ten Conference (1994-95). He is currently chairman of New York's Governor's Commission on Higher Education.
"We are delighted that Hunter Rawlings will speak at the final exercise for the Class of 2008," said U.Va. President John T. Casteen III. "A uniquely qualified commentator on learning, our culture and the uses of knowledge, Mr. Rawlings is known globally as a practical visionary, a significant scholar and gifted teacher, and a leader whose ideas are widely known and respected. While president of Cornell University and previously at the University of Iowa, he built academic excellence, collaboration and diversity among students and faculty. Both universities underwent transformations during his tenure.
"We are privileged to have Mr. Rawlings address the class. Our students will enjoy hearing him. All of us will benefit from his good counsel," Casteen said.
"I am honored and delighted to have received the invitation to give the commencement address to the Class of 2008 at the University of Virginia," Rawlings said. "The University is a national leader in higher education, and I have found my colleagues in the Department of Classics and my students here to be a great source of intellectual stimulation. I hope to convey some of that spirit to the graduates at Final Exercises on May 18."
Born in Norfolk, Rawlings graduated from Haverford College with honors in classics in 1966, then earned a Ph.D. from Princeton University in 1970. He joined the faculty at the University of Colorado at Boulder, rising to full professor in just 10 years. In 1984, he was appointed vice president for academic affairs and research and dean of the graduate school at Colorado, where he remained until becoming Iowa's president in 1988.
He was elected a fellow of the American Academy of Arts and Sciences in 1995.
Rawlings' tenure as president of Cornell was marked by an emphasis on undergraduate teaching. He established the new position of vice provost for undergraduate education and launched the "Residential Initiative," a new approach to residential life that included establishing a living and learning community for freshmen and residential colleges for upper-level students. Setting a personal example, he taught undergraduate classics courses during the last two years of his presidency.
While serving as Cornell's interim president in October 2005, Rawlings made national headlines when he denounced efforts to require the teaching of "intelligent design" — a theory that posits that some biological systems are too complex to have evolved and must have had an intelligent designer — in public schools as posing serious threats to science and rational thought. He urged faculty members, in both the sciences and humanities, to help shape public discourse and debate on the topic.
Rawlings and his wife, Elizabeth, maintain a home in Orange, Va., and Hunter Rawlings serves on the board of James Madison's Montpelier.

Valedictory Exercises
Sheila C. Johnson, a resident of Loudoun County, Va., is an entrepreneur whose accomplishments span the arenas of hospitality, sports, TV and film, and an impassioned philanthropist serving arts, education and humanitarian causes.
As CEO of Salamander Hospitality, LLC, a company she founded in 2005, Johnson oversees a growing portfolio of luxury properties and lifestyle businesses including Market Salamander in Middleburg, Va. and Palm Beach, Fla., the Woodlands Resort & Inn in Summerville, S.C., Innisbrook Resort and Golf Club in Florida and the upcoming Salamander Resort & Spa, being developed near Middleburg, Va. As president and Managing Partner of the WNBA's Washington Mystics and a partner in Lincoln Holdings, LLC, Johnson is the first woman to have a stake in three professional sports teams, including the Washington Wizards (NBA) and the Washington Capitals (NHL).
In 2006 Johnson was named ambassador for CARE, whose mission is to fight global poverty. In this role, she encourages women of all ages to become catalysts for change and vital members of impoverished communities throughout the world.
"Sheila Johnson is a successful businesswoman, a leader in public life here in Virginia and nationally and an ardent advocate for education. In her business career and in her philanthropy, she is known for her intellect, compassion and common sense," said U.Va. President John T. Casteen III. "She is an innovative thinker and an inspiring speaker. We are fortunate that Ms. Johnson has accepted the invitation of our class leaders to address the class in the first major event of its Final Exercises.
"All of us look forward to hearing her remarks during our graduates' weekend of celebrations and farewells."
"As a supporter of the University of Virginia, I am thrilled to speak to the Class of 2008," said Johnson. "I relish the opportunity to encourage these students to fully invest themselves in their bright futures while also examining how they can serve those around them. I thank them for making me a part of their well-earned celebration."
Johnson pledged $5 million to the Curry School of Education at U.Va. in 2006 to establish a center for human services. The Sheila C. Johnson Center for Human Services will bring together the Curry School's most significant outreach efforts, which serve more than 7,500 children, adults and families a year. Johnson also serves as chairman of the board of governors of Parsons The New School for Design and sits on the boards of VH1 Save the Music, Americans for the Arts and the University of Illinois Foundation.
She is also a TV pioneer, having been a co-founding partner of BET (Black Entertainment Television). As a film producer, she supports movies shedding light on the issues about which she is most passionate. Her first film, "Kicking It," premiered at the 2008 Sundance Film Festival, and her second, "A Powerful Noise," is currently being considered for film festivals across North America in 2008.
An accomplished violinist, Johnson received a bachelor of arts in music from the University of Illinois. She also holds honorary degrees from numerous other institutions.
For information on Finals Weekend, visit
www.virginia.edu/finals
or call the Office of Major Events at (434) 982-3099.
For information on Valedictory Exercises, contact Christine Devlin, President, Class of 2008, at (617) 780-8594,
devlin@virginia.edu
, or Wallace Gundy, Graduation Committee Chair, Class of 2008, at (610) 564-0517,
wgg2b@virginia.edu
Graduation Committee Chair, Class of 2008, at (610) 564-0517,
wgg2b@virginia.edu.