Aditya Bamzai, who recently argued high-profile national security cases for the U.S. Department of Justice in the federal courts of appeals, has joined the University of Virginia School of Law faculty as an associate professor of law.
In addition to national security law, his expertise and interests include administrative law, federal courts and civil procedure.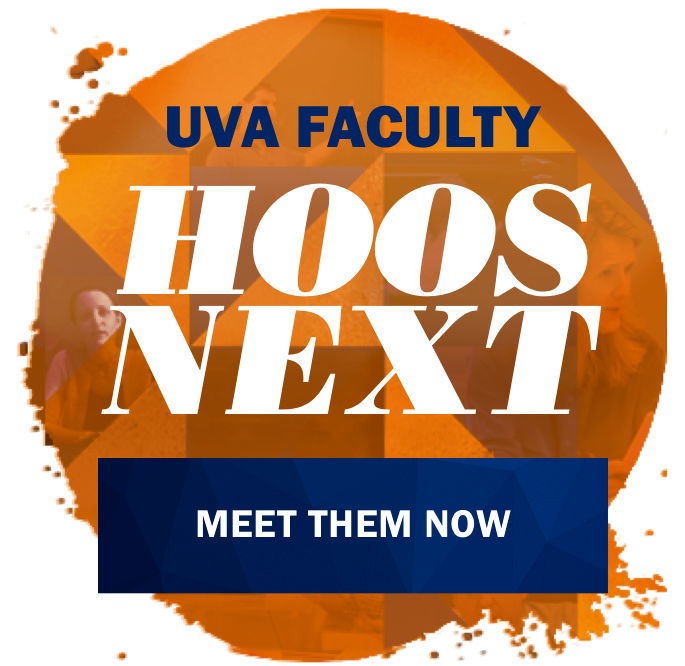 Working as an appellate attorney in the department's National Security Division from 2013 until this year, Bamzai represented the United States on such issues as the legality of bulk telephone metadata collection, the authority of prosecutors to strike deals to punish corporate criminal defendants and the scope of statutes that implement biological and chemical weapons treaties.
"I had always wanted to be a teacher, ever since law school," Bamzai said. "I took a slightly more circuitous path to the academy than some others, thanks to opportunities that presented themselves along the way during my time as a practicing attorney. I'm hopeful that my experiences will inform both my teaching and research."
Bamzai is eager to teach, because of the excitement of interacting with students.
"There are few moments in life more thrilling than discovering and understanding something big and something new – having a 'light bulb moment,'" he said. "The next best thing to having such a moment yourself is watching one of your students have one.  It's a magical experience."
A graduate of the University of Chicago Law School, where he was the editor-in-chief of the law review, Bamzai is teaching "Civil Procedure" and a new course, "Computer Crime Law" – a lecture course that will cover the domestic legal architecture of cyberlaw and look at controversial privacy and security issues from all sides.
"It's only become clear to the public in the past few years how important cyber-issues are to national security," Bamzai said. "On the one hand, we've seen a lot of transnational hacking instances, which highlight questions about the appropriate role of the federal government in combating cybercrime and the scope of criminal law in that area. On the other hand, the nation has been engaged in an ongoing debate about the government's authority to conduct surveillance to collect foreign intelligence. It's a challenging area that implicates a number of complex technical and legal issues."
In addition to electronic surveillance issues, Bamzai has experience arguing cases implicating the constitutional separation of powers.
In U.S. v. Fokker Services B.V., decided in April, Bamzai argued the appeal on behalf of the government before the D.C. Circuit, prevailing in a closely watched case about prosecutorial authority to resolve criminal cases through deferred prosecution agreements. This method of resolving criminal cases, an alternative to trials and plea agreements, raises questions about the proper balance between prosecutorial discretion and judicial review. The government entered into a deal to resolve allegations that the Dutch aerospace company Fokker did business with three countries subject to trade sanctions – Sudan, Iran and Burma – but a lower court argued the punishment was too lenient. On appeal, the D.C. Circuit decided that the lower court's decision invaded the prosecutor's discretionary role.
"That case shows just how many different parties, such as companies that trade with other countries, may be affected by national security law," Bamzai said.
And it demonstrates the relationships between national security law, administrative law and federal courts, he said – relationships that he intends to explore in future scholarship.
Bamzai previously served for three years as a partner at Kirkland & Ellis, where his practice focused on appeals. Before working at the firm, he was an attorney-adviser in the Office of Legal Counsel at the Department of Justice.
He said he enjoys being on the faculty, which includes friends such as Professor Leslie Kendrick, a U.S. Supreme Court clerk for Justice David Souter during the 2007-08 term, when Bamzai was a clerk for Justice Antonin Scalia. Bamzai previously clerked for Judge Jeffrey S. Sutton on the U.S. Court of Appeals for the Sixth Circuit.
Bamzai wants to expand his scholarship, which most recently has explored administrative law principles of judicial deference and the domestic statute criminalizing computer hacking. He has written articles for the Yale Law Journal, the George Washington University Law Review and the Missouri Law Review. His Yale piece looks at the origins and implications of the Chevron doctrine, which holds that the courts should defer to agency interpretations of law unless they are unreasonable.
"The article tries to trace back how that doctrine emerged in the American legal system over time and what its roots were," he said. "There have been various theories over the years. So I tried to get a sense for how we got from Point A to Point B, and then also to see if there are any normative implications for today, because it's a doctrine that's widely discussed and has been the subject of a number of recent Supreme Court opinions."
Bamzai said scholarship is one reason he came to UVA. In addition to having family in Northern Virginia and wanting a comfortable city in which to raise his children, with plenty of outdoor options to explore, he said the faculty members at the Law School were highly focused on his research when he delivered his job talk.
"When I presented at Virginia, members of the faculty had not only read the footnotes in the paper, but had read the cases that were cited in the footnotes," he said. "As I drove out of Charlottesville that evening, I remember thinking to myself how lucky I'd be to have the chance to be challenged by, and to learn from, the Law School's amazing faculty and students."
Bamzai moved to Charlottesville in June with his family, and they have settled into the area.
"We had heard that Charlottesville was a town that UVA students love while here and dream about returning to after they have graduated and have had a family – and we totally understand that feeling," he said. "It's a great place to raise a family, with a ton of fun activities for the little ones."
He is also looking forward to immersing himself in the community of ideas.
"The UVA Law faculty has long had a reputation for being vibrant and collegial – the kind of place where professors are in the building every day with their doors open and ready to talk ideas," Bamzai said. "Though I've only been here for a few months of the summer, I've already found that reputation to be well-deserved."
Faculty members say the feeling is mutual; they can learn a lot from Bamzai's practical experiences and scholarship.
"Aditya is a terrific lawyer, with an extraordinary range of high-level experience both in private practice and in government," said Professor Caleb Nelson, an expert in constitutional law, civil procedure and the federal courts. "He is also a thoughtful and rigorous scholar. His Yale Law Journal article is a tremendous accomplishment; not only does it correct the Supreme Court's account of history in an important area that lies at the intersection of administrative law and statutory interpretation, but it also provides fresh insights into the intellectual background of the Administrative Procedure Act. It's going to be the leading work in its field for years to come. I'm going to learn a great deal from Aditya, and I know that his students will too. I am thrilled that he's joined the faculty."
Editor's note: As the University of Virginia welcomes a wave of new faculty members as part of a generational change, UVA Today is embarking upon an occasional series introducing them to the community.