As they processed the Lawn in joyful celebration Saturday and Sunday, many University of Virginia graduates trailed balloons behind them, creating a vibrant sea of bright colors, cartoon characters and other symbols.
Now, more than 1,500 of those same balloons are brightening the hospital rooms of UVA's youngest patients.
This year, for the first time, graduates could donate their mylar balloons to the UVA Children's Hospital, giving new purpose to decorations that otherwise might end up floating off in the breeze, littering land and waterways and endangering wildlife. On both days of Final Exercises, student and staff volunteers, dubbing themselves the "Balloon Brigade," were stationed at collection points on the lower Lawn.
Later, students and staff, including UVA President Jim Ryan, delivered the balloons to hospital staff and patients.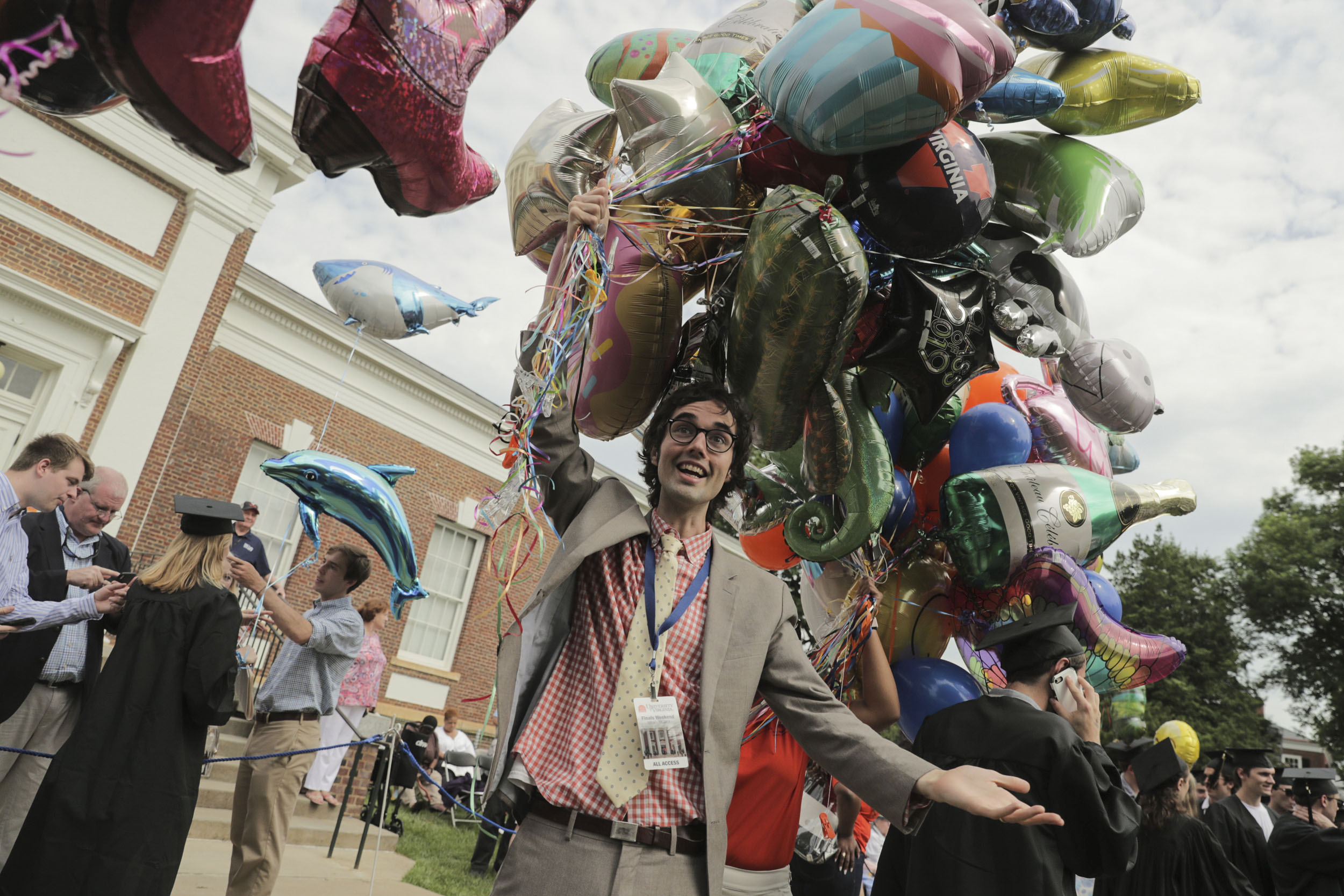 Matt Weber, senior assistant to UVA President Jim Ryan, was among the staff organizing the new effort this year. (Photo by Sanjay Suchak, University Communications)
There was no shortage of balloons to be had, and the volunteers collected them in giant bouquets. Again and again, clad in bright orange polos, they relieved graduates of their balloons and brought them into New Cabell Hall, only to return for more. 
Third-year student Jason Anderson, one of the student volunteers, said he was glad they would be put to good use.
"It's special to be able to do two things at once," he said. "We can give these kids the gift of balloons, which hopefully bring some joy, and help protect the environment.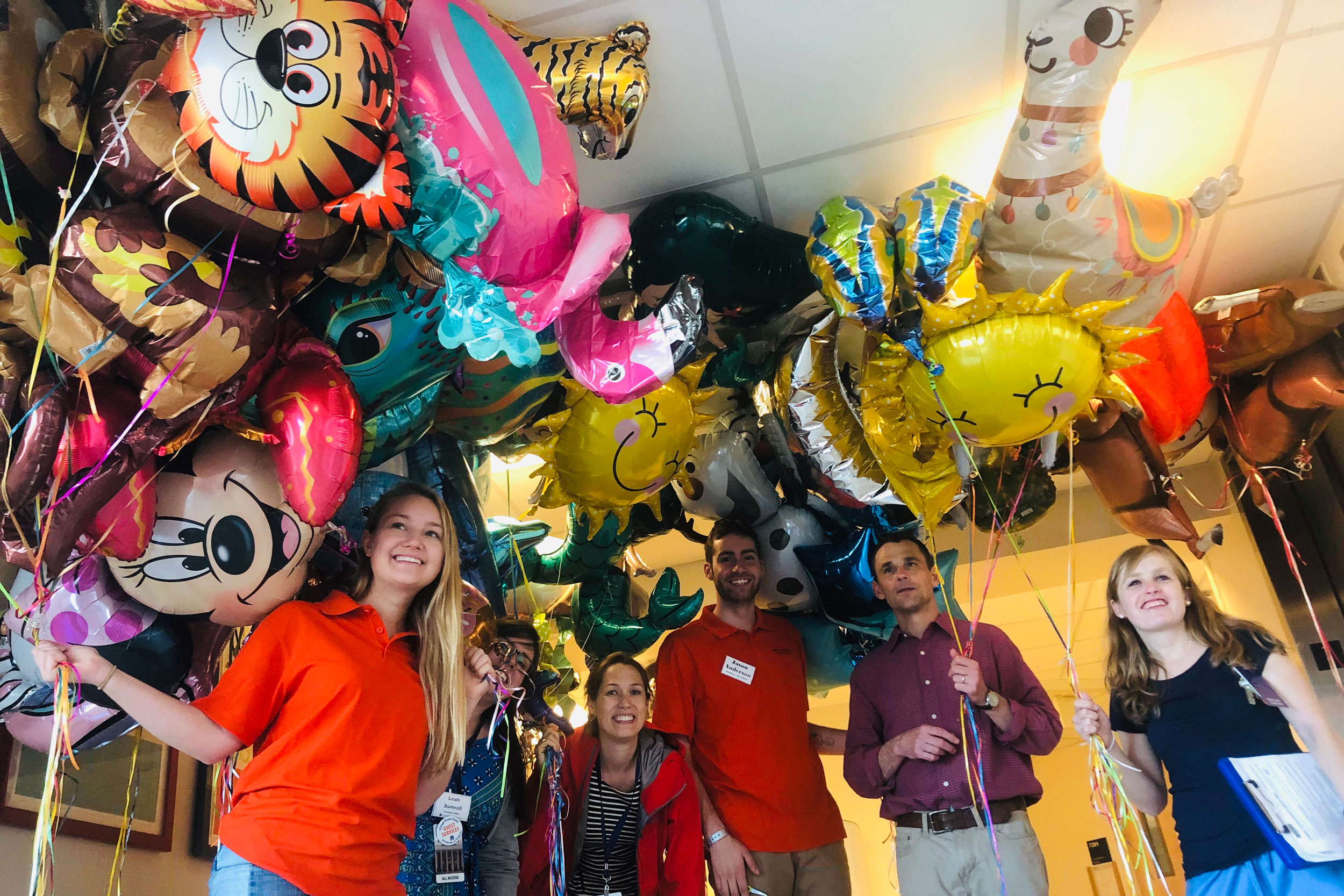 UVA President Jim Ryan, second from right, and members of his staff helped deliver the balloons to the hospital on Saturday. (Contributed photo)
"We wanted to encourage graduates to recycle their balloons in an effort to protect the environment, and to do it in a way that will also bring smiles to the faces of the kids at UVA's Children's Hospital," Matt Weber, a senior assistant to UVA President Jim Ryan, said. Weber, chief of staff Margaret Grundy and other staff from the President's Office and the UVA Health System helped organize the balloon drive.
"It's another way for us to be both 'great and good,' as President Ryan talks about," Weber said. "I think graduates were very motivated to help, knowing they were serving a good cause and spreading some more joy after their own joyous morning."  
The volunteers dropped balloons off at the hospital, where the UVA Hospital Auxiliary has a process for collecting donated flowers, cards and other gifts.
"The balloons really do bring a smile to the kids. I'm sure they will be excited to get something fun," said Danielle Dix, a child life assistant at the children's hospital who helped coordinate the effort. "It's very generous for them donate the graduation balloons and very special to the kids."
Media Contact
Article Information
May 18, 2019
/content/new-effort-donates-graduates-balloons-uva-childrens-hospital