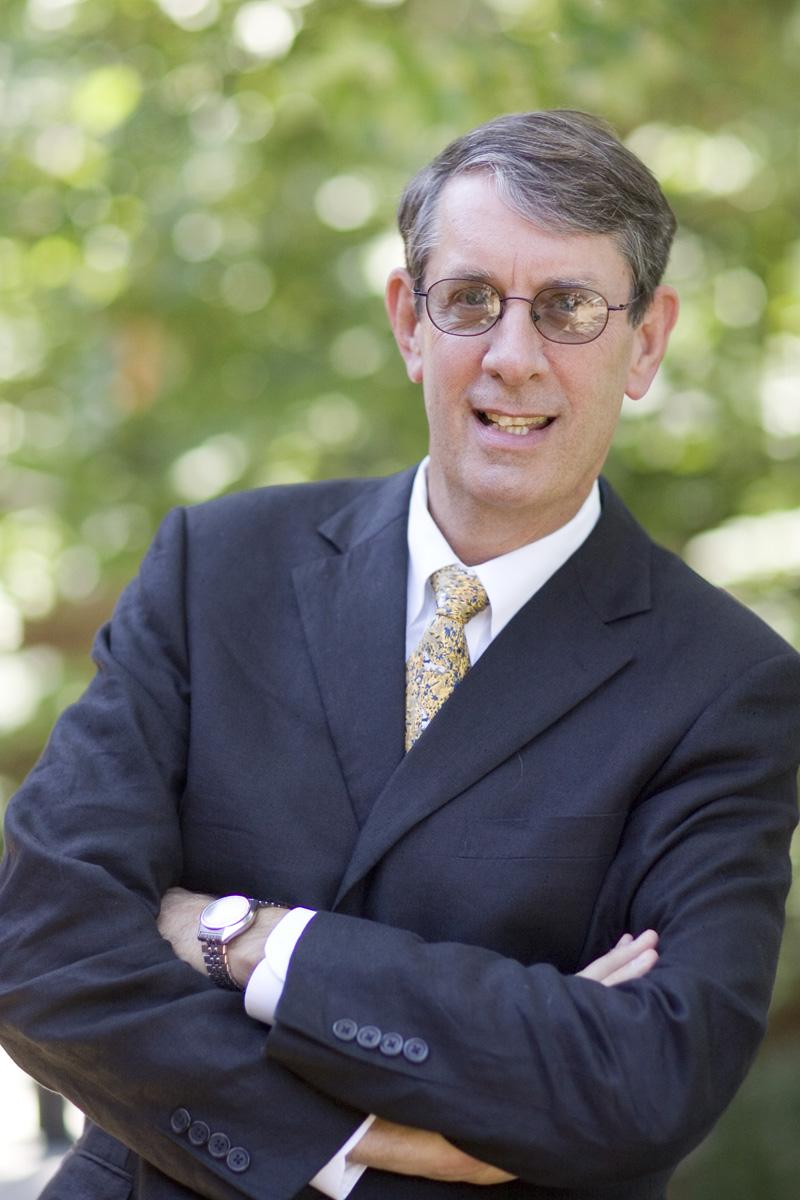 Sept. 8, 2006 — An innovative Web site that uses Spanish-language films to teach language and culture will be launched in September, providing Virginia high school teachers and students a unique resource.
Created over the past three years under the direction of David Gies, Commonwealth Professor of Spanish at the University of Virginia, Cine con Clase! (Cinema with Class!) is a password-protected site that features one- to two-minute clips from 25 different films along with a variety of additional content, ranging from the scripts of the scenes to vocabulary to suggested activities.
"This is not a site to come and watch movies," said Gies, who received a $250,000 National Endowment for the Humanities grant to construct the site. "It is a grammar, vocabulary, language, and history site."
Employing film clips as the central feature of the site is based on Gies's experience with his conversational Spanish class at U.Va.
When he began assigning students to watch films outside of class and then to discuss them together, the level and quality of the in-class conversations improved dramatically.
"If their conversations were about events of the day, interest was limited and the discussions were neither lively nor very effective," Gies said. "Once we started looking at films, I couldn't shut them up. They don't equate sitting together and talking about movies with working on their language skills. They're simply doing what they would do after watching any film — except the discussion is in the language that they're learning."
Once logged into the Web site, users can navigate to specific movies and then choose from among available clips. They can start, stop and rewind the clips, all of which are accompanied by a script in Spanish. Particular vocabulary words are hyperlinked to definitions, English translation, images, and additional information.
"Students can see the scene and then read the script or can watch the scene and read the script simultaneously," Gies explained. "By doing this multiple times, they can get a clear understanding of what is happening in the scene. They can choose from a series of activities, which are available for different levels of learners, to pursue either on their own or as part of a classroom activity."
Ruth M. Ferree, assistant professor of foreign language education at the Curry School and a member of the Cine con Clase! project, has said that the advantage of this approach is that "people learn by hearing and seeing others use the language. This is authentic Spanish in real settings."
Gies worked not only with Ferree but also with Michael Tuite, head of the Digital Media Lab in U.Va.'s Clemons Library and, through a series of summer institutes, with high school teachers from throughout the Commonwealth.
"When I began talking about this project with high school teachers and began working with them, I found that they were eager for the Web site that we were describing," Gies said. "They were excited about the possibilities that this new approach would take."
During each of the summer institutes, teachers worked to identify the films and the sequences within the films. They would write and modify the scripts and develop the exercises to be offered.
As the site began to take shape, it was tested in several classrooms around the state and suggestions were incorporated into the final product. In July, as the project reached its final stages, Gies introduced it to students from the Virginia Governor's School, which provides some the state's most able students academically and artistically challenging programs beyond those offered in their home schools.
"The first question that one of the students from the Governor's School asked was how much it would cost to use the site, which is, of course, absolutely free," Gies said. "I took that as a very good sign that they saw great value there."
Once "Cine con Clase!" is being used by teachers around the state, Gies expects the site to grow through the addition of new activities.
"This is a site that will continue to be built as the teachers and students begin to use it," said Gies. "It will not be a static site at all."