On an expansive tract north of Charlottesville off U.S. 29, the University of Virginia Foundation operates a comprehensive research park that has quietly grown over the years into its current status as place where hundreds of people work, conduct research, study and collaborate.
The foundation this week announced a new name – "North Fork – A UVA Discovery Park" – that presents a more accurate description of how it has evolved and where its aspirations lie for the future, according to Deborah van Eersel, chief administrative officer and director of marketing.
UVA Today caught up with van Eersel to learn more about what is happening at North Fork these days.
Q. What types of UVA-business collaborations have occurred at North Fork?
A. North Fork is home to science and technology firms, government agencies, academic institutions, startups and nonprofits – many of which have collaborated with the University faculty and/or students over the years. Many of these collaborations are ongoing. These collaborations have been diverse, including pharmaceutical research; development of cancer, diabetes and alcohol addiction treatments; training; product development and improvements; and more. UVA's School of Engineering and Applied Science, the School of Medicine and the College of Arts & Sciences have all been involved.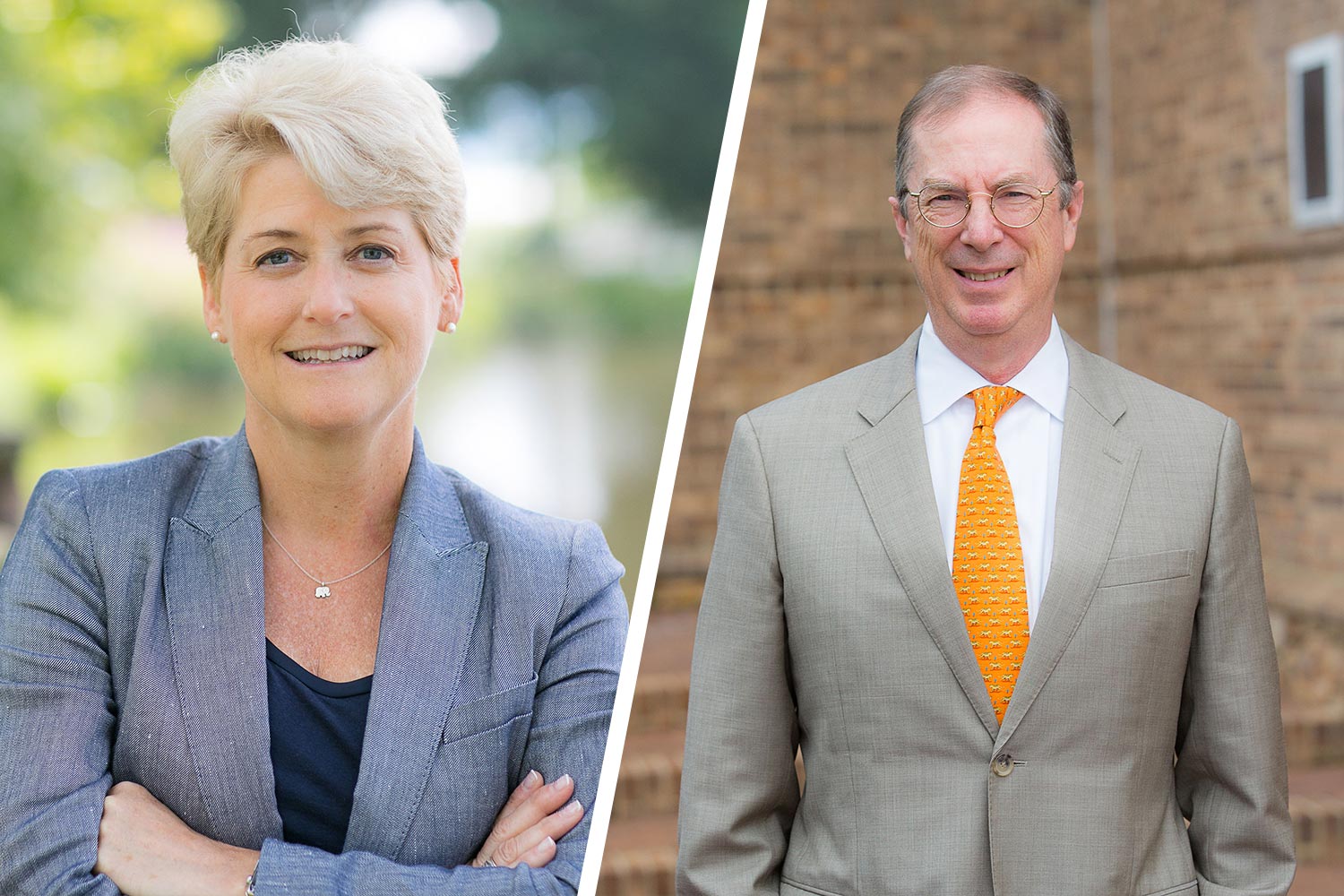 Deborah van Eersel is chief administrative officer and director of marketing at the UVA Foundation. Tim Rose is the chief executive officer of the UVA Foundation, which owns and operates the park.
Recently, The MITRE Corporation and UVA have collaborated on the development of autonomous, unmanned systems; improvement of medical outcomes; support to COVID-19 personnel protective equipment and wellness and resiliency tools; and development of cyber resiliency and cyber hygiene tools, techniques, implementation approaches and practices. The symbiotic, trusting and enduring partnership results in innovative joint research and collaboration that delivers cutting-edge, critical solutions. 
Signature Science's scientists support UVA's College Science Scholar program, participating in seminars and serving as mentors to a select group of UVA's most talented undergraduates. Working with Howard Epstein, professor and chair of the Department of Environmental Sciences, and James Demas, emeritus professor of chemistry, Signature Science recently presented seminars on the chemistry of explosives and forensic chemistry.
North Fork tenants work with the UVA Career Services staff to identify and employ student interns who often gain employment after graduation. In fact, students who intern for companies supporting the intelligence community often begin the process of obtaining their security clearances the summer prior to graduation and continue employment during their fourth year.
With the help of UVA's Applied Research Institute, a speaker series called "Grounds on the Go" was introduced at North Fork where UVA faculty experts present on important topics of research interest to tenants and interested members of the community. This is an incredible opportunity for the University to extend its reach.
Q. What kind of University research is being conducted at North Fork?
A. North Fork provides a hub for invention, discovery and economic vitality. It is a great example of bringing together the University and community to benefit the world through discovery and the region and commonwealth through economic growth.
The UVA Applied Research Institute leverages the University's human and capital assets to support applied research, education and training with a focus on homeland security, national intelligence and defense challenges. ARI has secure office and meeting space located at North Fork.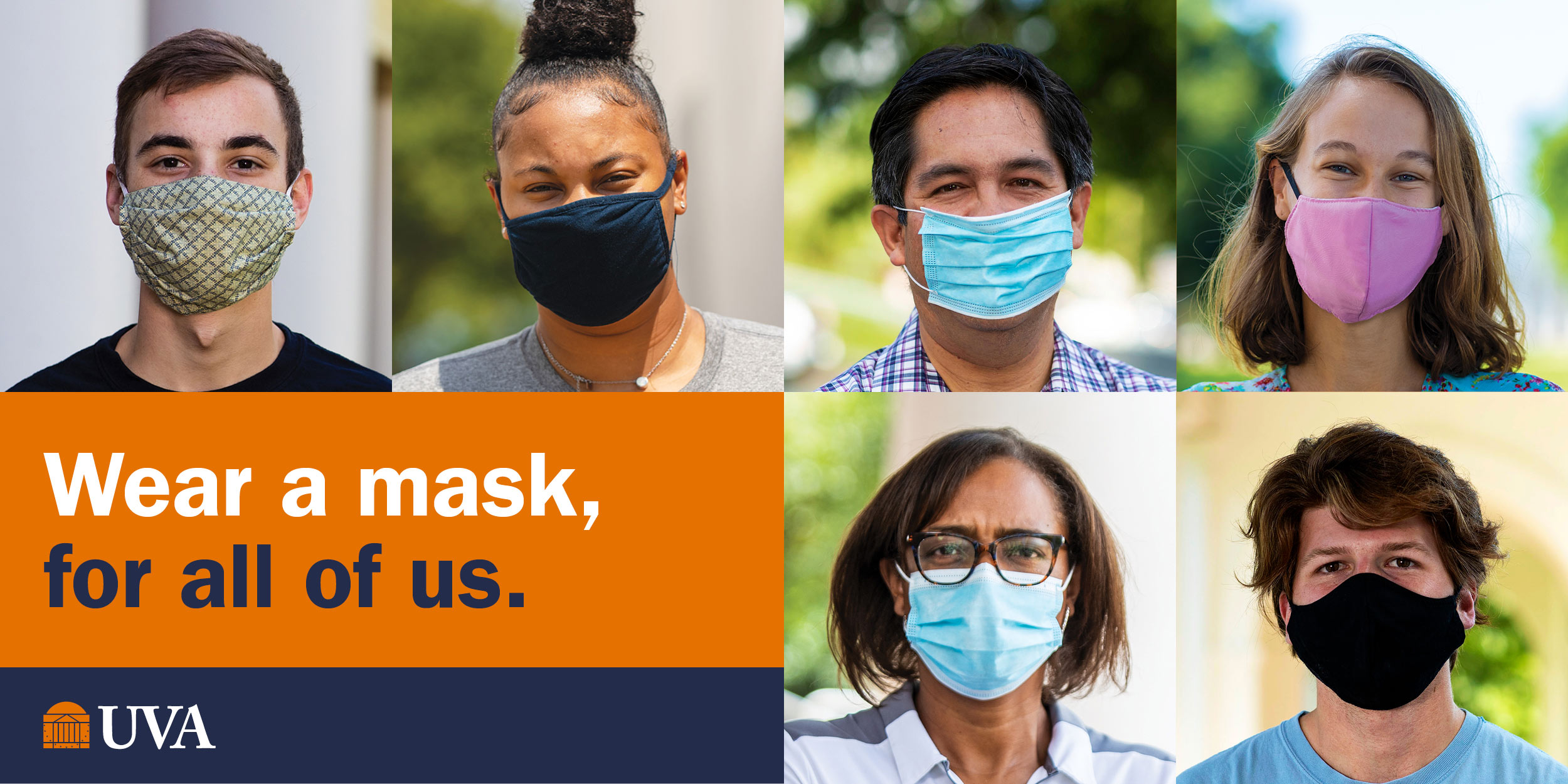 As the largest university-based injury biomechanics laboratory in the world, UVA's Center for Applied Biomechanics specializes in impact biomechanics for injury prevention. Started by the National Highway Traffic Safety Administration back in 1989, the center now operates out of a 30,000-square-foot facility located at North Fork. It is recognized as one of the world's leading research groups in the field, using state-of-the-art equipment to analyze the intricacies of how the human body responds to injury.
The UVA Biocomplexity Institute grapples with some of society's most urgent questions, such as how communities weather a climate crisis or how viruses move through populations. Most recently, Biocomplexity Institute researchers have been working with federal authorities to address questions like the risk of importation of COVID-19 to the United States and other countries, location of likely clusters and estimation of disease progression parameters. Their work coincides perfectly with North Fork's mission. We celebrate the many ways they engage thought leaders, faculty and students and believe their presence here is important to North Fork's continued success and stature as a place of discovery in the commonwealth.  
Q. How many local jobs can be attributed to North Fork?
A. More than 30 companies at North Fork provide jobs for approximately 1,800 people. These companies also hire student interns throughout the year.
Q. What are the connections between North Fork and the National Ground Intelligence Center facility? Are there still support businesses at North Fork?
A. Not long after 9/11, an influx of companies grew their presence in the Charlottesville area, supporting NGIC's role in the Iraq and Afghan wars. North Fork was in very close proximity to Rivanna Station, and over time they have come to represent approximately one-third of the tenant base. Nearly 20 years later, these and other such tenants support NGIC. These include the Defense Intelligence Agency, and the National Geospatial Intelligence Agency and others conducting Department of Defense-related work for federal agencies that may not be associated with Rivanna Station.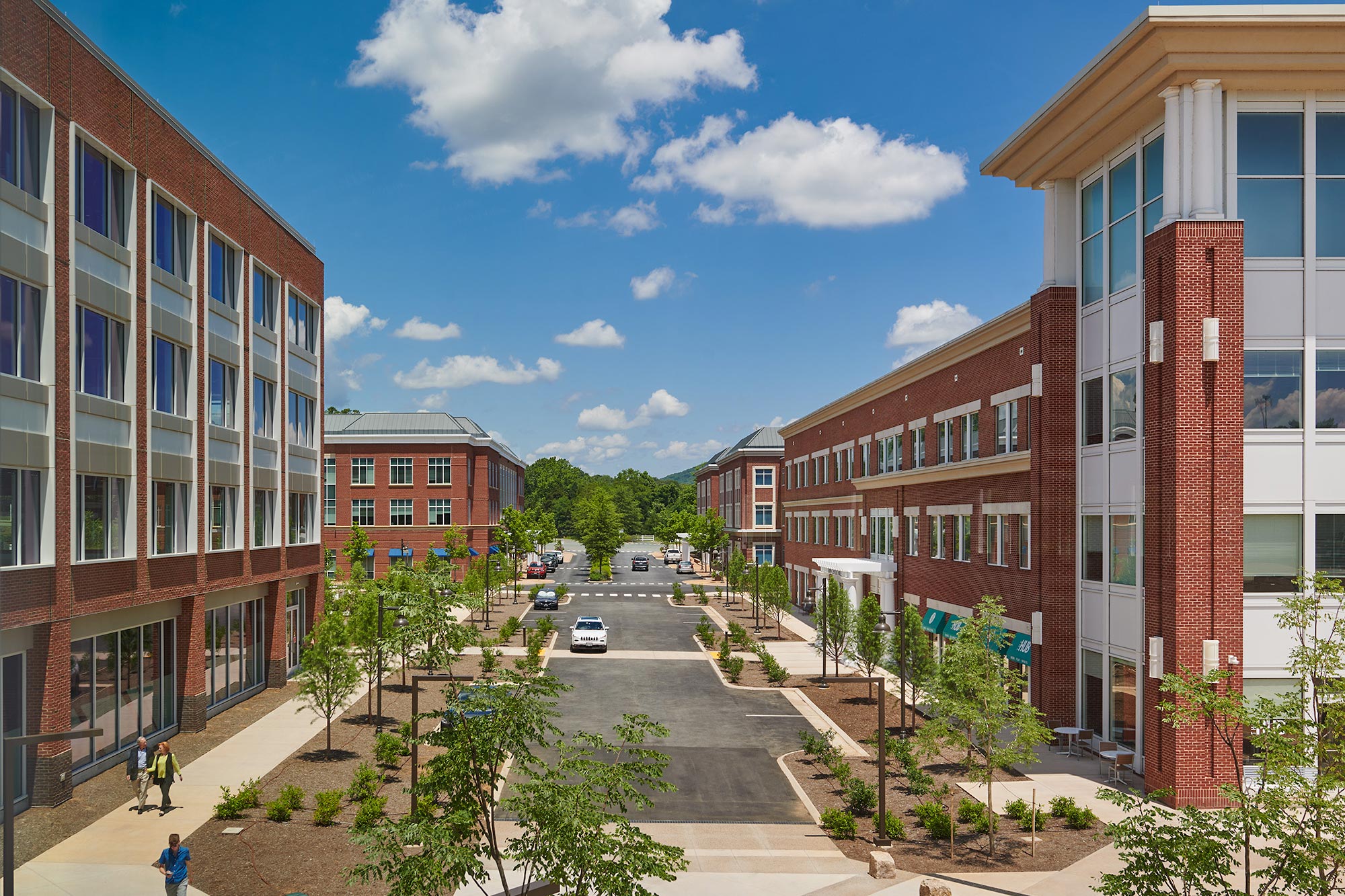 Located off U.S. 29, North Fork includes science and technology firms, government contractors, academic institutions, startups and nonprofits.
The University's Applied Research Institute works closely with the intelligence community at Rivanna Station. ARI was created to inspire and enable the University of Virginia to solve national and global security challenges. They do this through cohesive, persistent University-wide engagement on issues of national security and by providing opportunities for UVA to influence national dialogue, while working closely together with our government and industry partners, such as those at Rivanna Station and North Fork.
The Chamber of Commerce's Defense Affairs Committee has a newly established headquarters office located at North Fork. Its purpose is to foster economic vitality by strengthening relationships among the Chamber network, the Central Virginia community, the regional defense and intelligence community, our active-duty military, veterans and their families. It has become the leading defense intelligence enterprise advocate within the region. In addition to housing the administrative office of the DAC, it is also establishing a resource center to serve the needs of relocating military and civilian employees coming to the region, as well veterans and military personnel transitioning into the private sector.
Q. How does North Fork fit into the expansion of the greater Charlottesville community northward?
A. Many people live in and beyond the northern part of Albemarle County. In fact, there has been significant growth along the northern 29 corridor, placing North Fork, as a growing corporate/industrial/research community, in the center of commercial activity.
North Fork is located with entrances on U.S. 29 and on Airport Road. The Airport Road entrance is aligned and will be joined with the Berkmar Road extension in 2025, allowing for direct access to Hollymead Town Center. North Fork is within yards of the Charlottesville-Albemarle Regional Airport and in close proximity to Rivanna Station, one of the largest employers in the region, and Forest Lakes and the upcoming North Point community, now in early development stages and located directly across from North Fork.
North Fork is the largest, fully zoned tract of land in Albemarle County. Given its 562 acres, with 3.7 million square feet of development rights, North Fork can readily accommodate the expansion needs of local businesses in close proximity to where people live.
In 2018, a 235-acre site at North Fork was certified by the Commonwealth of Virginia as infrastructure-ready through the Virginia Business Ready Sites Program. North Fork received the Tier 4 designation, the first in the region, further distinguishing Central Virginia as an attractive place for doing business.
We see North Fork as a place for discovery and innovation – an economic engine in our region. We actively collaborate with and support local, state and University economic development activities in an effort to support and enhance the region's economic vitality, create career ladder jobs, and grow research and business collaborations between the University and the public and private sectors.
The Central Virginia Partnership for Economic Development is located at North Fork, which is a corporate supporter/underwriter of the partnership and works closely with it to support and pursue economic development opportunities.
Q. What are some of the major infrastructure or other additions that have been completed in recent years?
A. Over the past three years, The UVA Foundation has made significant investments at North Fork. Most notably, we extended the main thoroughfare through the park, Lewis & Clark Drive, to accommodate a new entrance on Airport Road. At the same time, we extended the sewer line; both projects have opened new land for development and made connections to the airport and Hollymead Town Center more direct and convenient.
Last spring, we completed construction of a new 110,000-square-foot Class A office building, Town Center Four. This building serves as the new home of the University's Biocomplexity Institute and features new amenities that are available to North Fork tenants and the community at large:
Expanded food services.
A new state-of-the-art fitness facility.
A 5,000-square-foot, state-of-the-art meeting center.
Curated and Wi-Fi-enabled outdoor public spaces that can accommodate outdoor work and play.
Though suspended currently due to COVID, we fund the Park Connect shuttle service between North Fork and the University Grounds in order to facilitate the movement of tenants, UVA faculty and students between the two locations. This shuttle system, operated by JAUNT, is part of several "Connect" shuttles that helped improve access to employment centers throughout the region. Post-COVID, we hope to re-establish this shuttle service.
Article Information
January 27, 2021
/content/newly-renamed-north-fork-discovery-park-opens-doors-innovation-collaboration