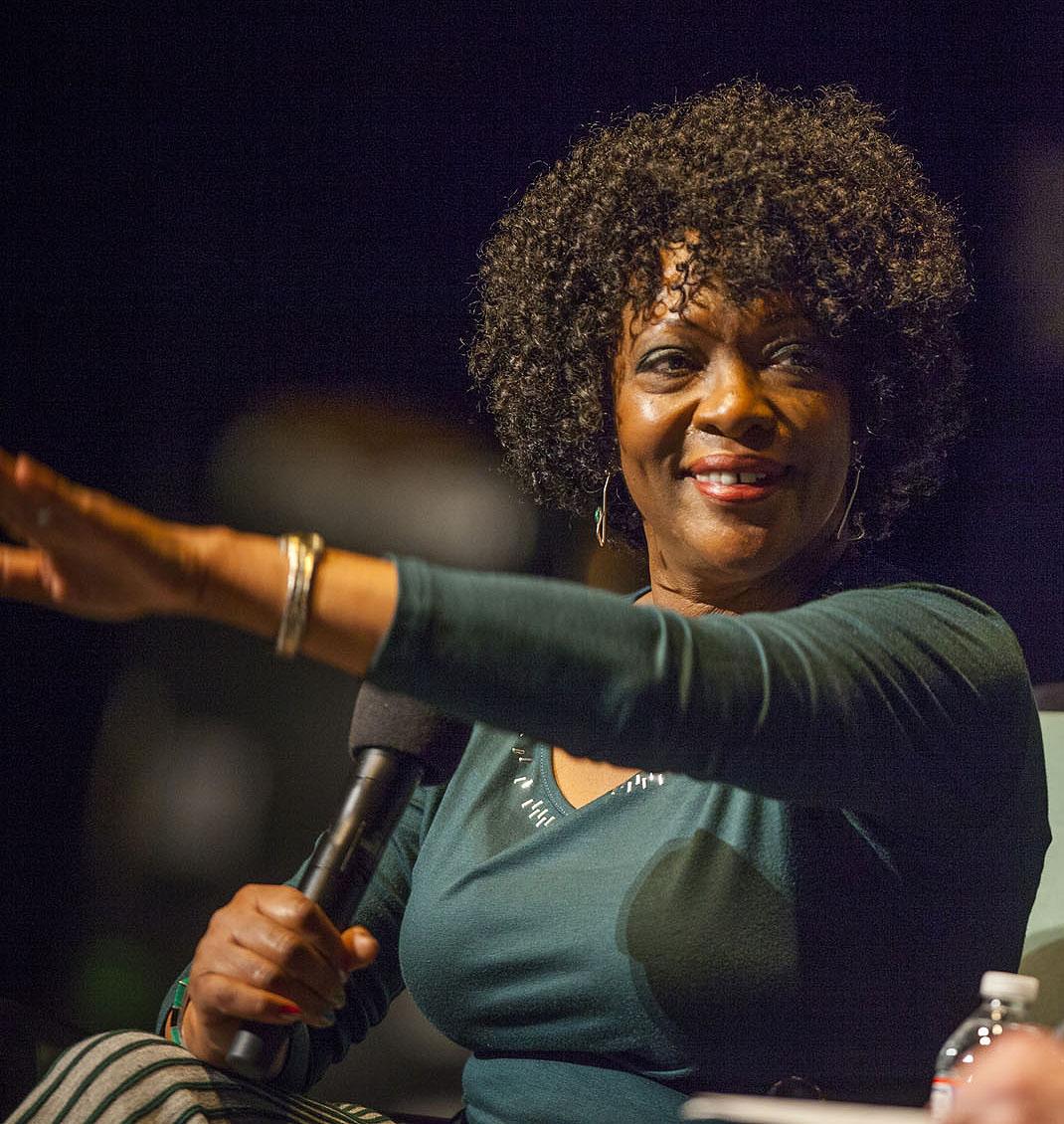 For writing "lyrical poetry that dances and sings off the page" and for being "a passionate advocate for cultural and literary diversity," Rita Dove, Commonwealth Professor of English at the University of Virginia, received an Honorary Doctor of Letters from Yale University and those complimentary words from its president, Peter Salovey.
It was the 25th honorary doctorate Dove has received. She and 11 other individuals were recognized for achieving distinction in their fields and received honorary degrees at Yale's commencement ceremony on May 19.
Among Dove's fellow 2014 honorees were Sir Timothy Berners-Lee, inventor of the World Wide Web; Daniel Kahneman, 2002 Nobel laureate in economics; Joseph Polisi, president of The Juilliard School; Michael Posner, the U.S. State Department's top human rights official from 2009-13; actress and playwright Anna Deavere Smith; bluegrass musician Ralph Stanley; Ahmed Zewail, 1999 Nobel laureate in chemistry; and eminent medical researcher Huda Zoghbi.
In presenting the degree to Dove, Salovey also said, "You have communicated your own love of books to others through your writing, your outreach and your example. You have not kept quiet in noisy times, but rather have spoken out in clear and convincing verse, showing us the power of poetry to transform and transcend."
The Pulitzer Prize-winner and former U.S. poet laureate has garnered many awards, including the National Medal of Arts from President Obama in 2012. Dove, who joined the U.Va. faculty in 1989, is a member of the American Philosophical Society, the American Academy of Arts and Sciences and the American Academy of Arts and Letters.
Her ninth and most recent poetry collection, "Sonata Mulattica," came out in 2009, and she edited the 2011 "Penguin Anthology of 20th-Century American Poetry."
Media Contact
University News Associate Office of University Communications
anneb@virginia.edu (434) 924-6861