President Ryan Has Launched a Podcast, and Coach Bronco Mendenhall Kicks It Off
Audio:

Inside UVA Episode 1: Bronco Mendenhall

(23:16)

/sites/default/files/bronco_mendenhall_final.mp3

UVA head football coach Bronco Mendenhall is here for more than football. His real pursuit is developing the young people on his team into leaders with strong convictions.
You likely know that Bronco Mendenhall is the head football coach at the University of Virginia, but do you really know what makes him tick? Why he loves to do what he does? Why he takes his football recruits horseback riding?
Mendenhall and UVA President Jim Ryan explore those topics and more in the first episode of a new podcast series, "Inside UVA." Hosted by Ryan, the occasional podcast will feature candid conversations with people across the University, diving into what they do at UVA and why it is important to them.
"This is a chance for me to speak with some of the amazing people at the University and learn more about what they do and who they are," Ryan said as he introduced the inaugural episode, which debuted Thursday and is available on most podcast apps, including Apple Podcasts, Spotify and Google Podcasts. "My hope is that listeners will have a better understanding of how UVA works and a deeper appreciation of the remarkably talented and dedicated people who make UVA the institution it is."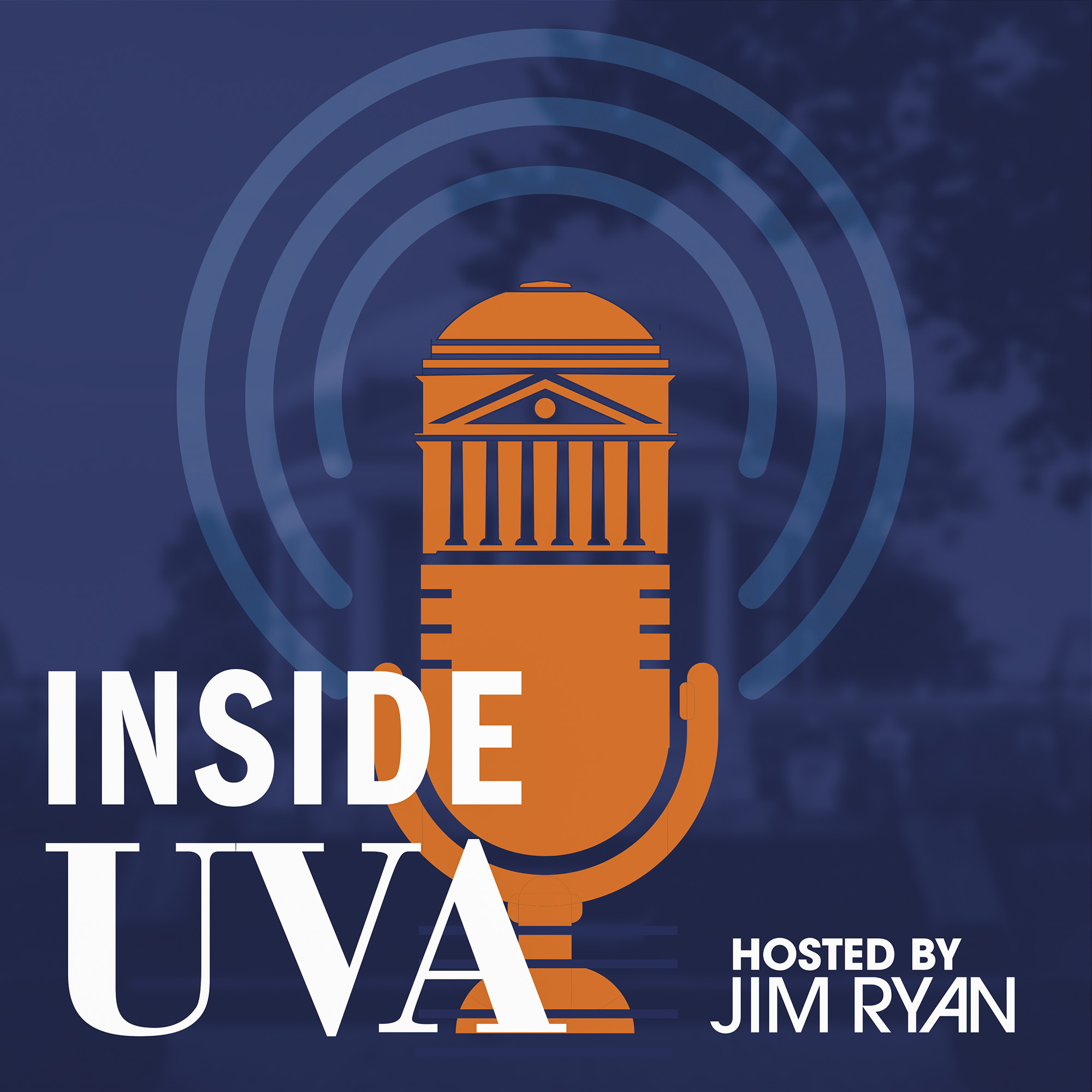 Ryan and Mendenhall discuss everything from Mendenhall's childhood in Utah – he was raised in a family of football players on a 40-acre working ranch, training year-old colts – to the upcoming football season, which begins Saturday with UVA's home opener against the College of William & Mary. Mendenhall talks about the values that brought him to UVA, particularly the emphasis on education and the development of young leaders; the challenges of the COVID-19 pandemic; and his hopes for this year, as many of his older players prepare for a last hurrah as Hoos.
Listen below and stay tuned for the next "Inside UVA," co-sponsored and produced by WTJU, UVA's student and community radio station, and its podcast network, the Virginia Audio Collective. The group currently produces 22 active podcasts and has a robust archive of limited-run series, many created by UVA students, faculty and staff.
Other Virginia Audio Collective podcasts include "Charlottesville Soundboard" and "Bold Dominion," biweekly local and state news explainers on topics like the eviction moratorium, state campaign finance laws and COVID updates; "Teachers in the Movement" from education professor Derrick Alridge, featuring teachers who taught in the South during the civil rights movement; "Speaking in Hues," featuring the voices and stories of women of color at the UVA by the Women's Center and Iris magazine; "Intersections in Public Service," from UVA's Weldon Cooper Center for Public Service; and "Democracy in Danger," from the UVA Media Lab.