There's nothing like listening to a thought-provoking podcast, especially during the times we're living in today.
It is with this in mind that UVA Today has identified over a half-dozen from the University of Virginia community that offer a little something for everyone.
From a podcast centered on navigating white spaces as a woman of color, to one centered on democracy, to one geared toward helping improve listeners' mental health, here are seven new podcasts worth checking out.
"This is Viral"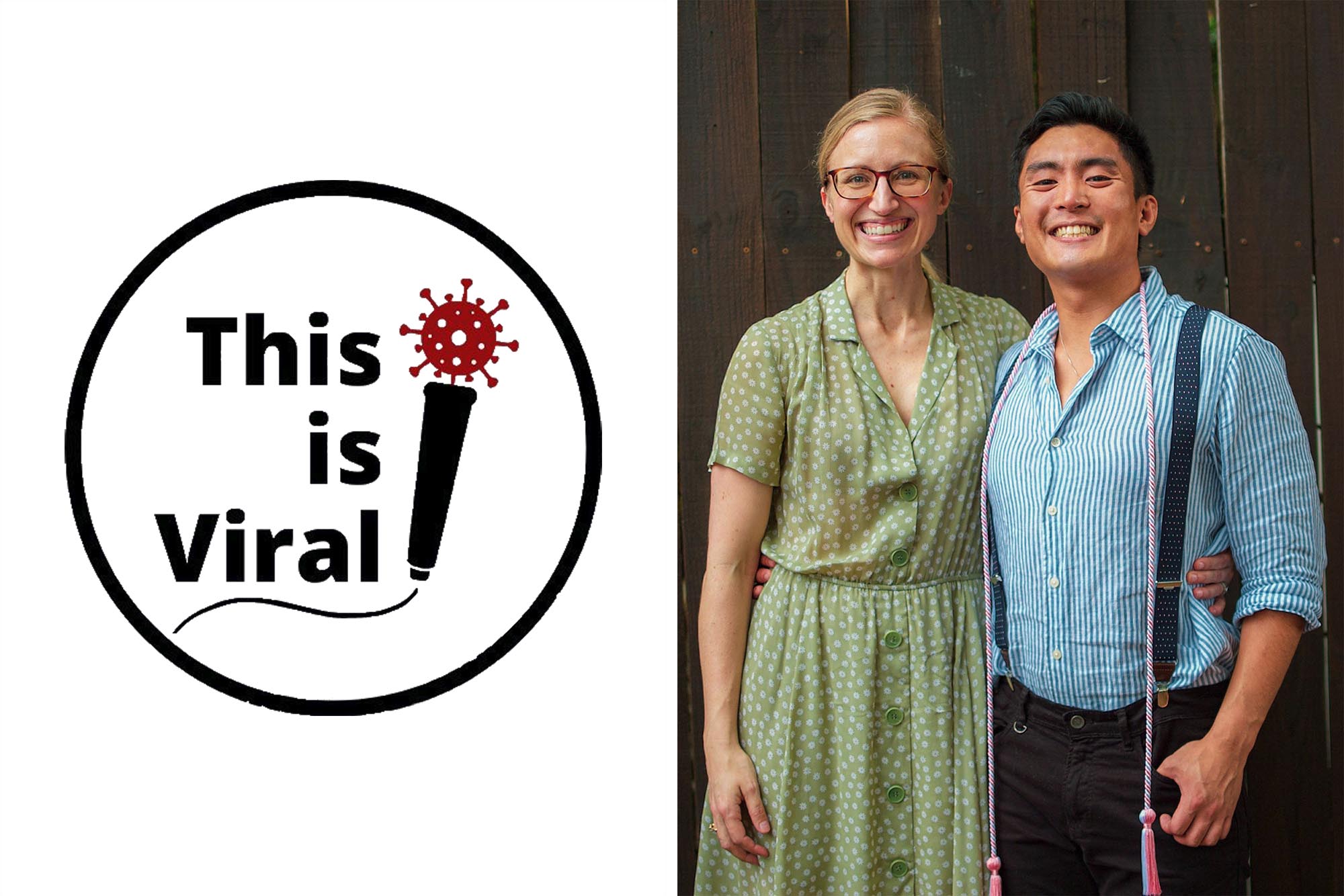 Dr. Kathryn Quissell, left, with Paco Abiad, one of the podcast's hosts. (Contributed photo)
Hosts: Paco Abiad, a 2019 alumnus, and various undergraduate and graduate students and alumni from UVA and other universities.
The inspiration: In the early days of the pandemic last spring, Abiad's professor, Dr. Kathryn Quissell, a professor in the Department of Public Health Sciences, created a COVID-19 Academic Resources Center collaborative website to distribute the latest news articles, research and trends to her public health students. Soon after, she began hosting weekly Zoom calls for members of the Academic Resources Center outside of her usual classes. The meetings grew in number, and beyond UVA students. Students and alumni from other majors and universities began to attend the calls as well. Through the weekly meetings, which Abiad attended, Quissell provided a platform for sharing ideas and learning more about the pandemic and its impacts across the globe, which led to the creation of the podcast.
The skinny: The podcast is designed to help explain the latest public health stories in a language that anyone can understand, featuring conversations with experts in policy, health and culture.
Quotable: "After studying global public health in the classroom setting for the last few years, we have entered a world in which the field of public health feels more relevant than ever. This pandemic evidently expands to fields outside of public health, and it has been especially interesting to see just how all these fields intersect. Not only does our team and its partnerships consist of diverse academic backgrounds, but we also hope to engage people of all fields – health care, racial inequalities and more – to tune in as well." – 2020 alumna Noor Baig 
How to listen: Available on Spotify and Apple Podcasts, as well as other several other platforms.
"Speaking In HUES: A Podcast for Women of Color"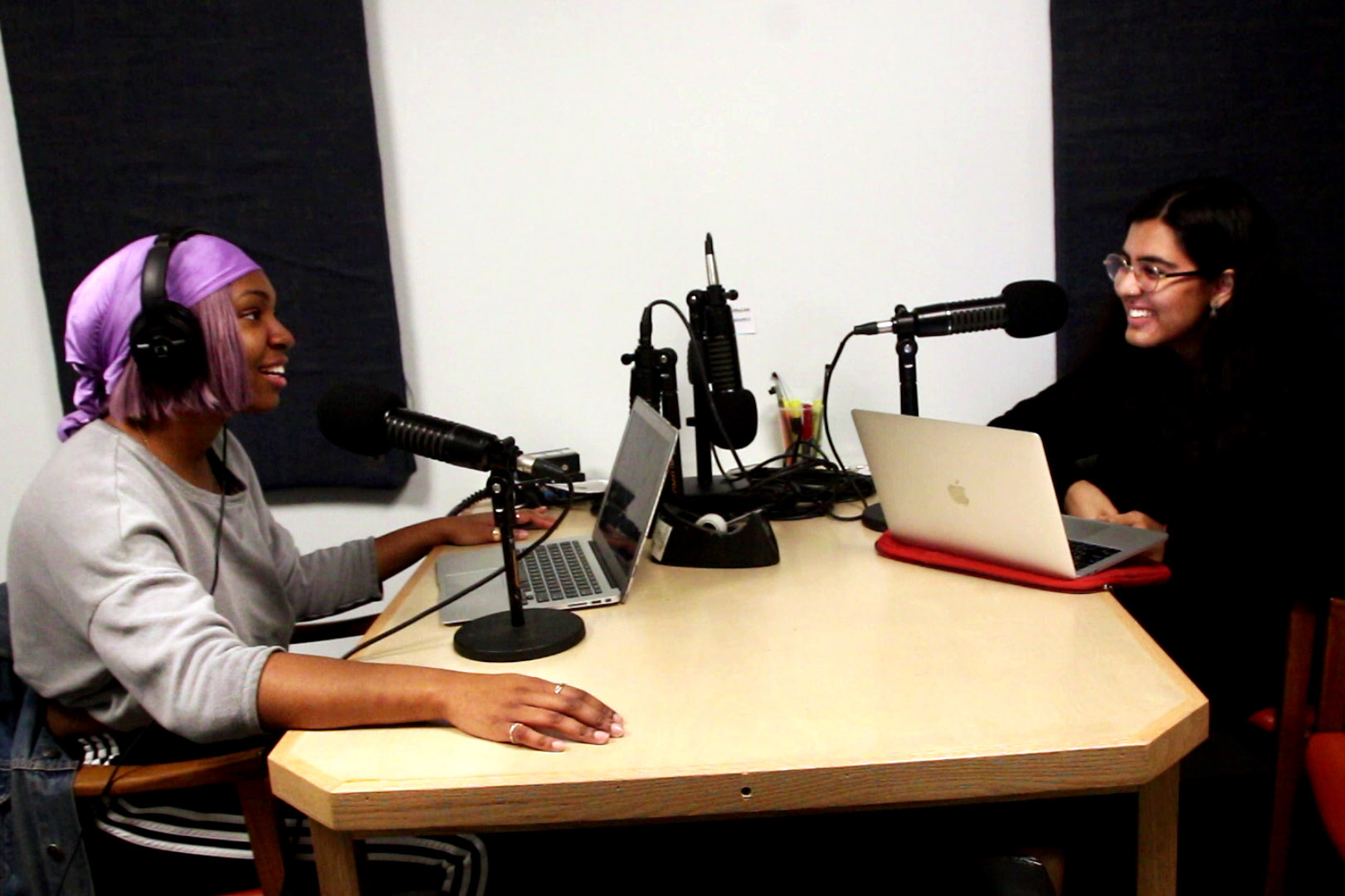 Class of 2020 alumnae Elizabeth Bangura, left, and Marwah Shauib during a podcast last year. (Contributed photo)
Hosts: Rotating undergraduate and graduate students.
The inspiration: "I've been in countless situations personally, academically and professionally where I was the only woman of color, or the only Black woman," said Jaronda J. Miller-Bryant of the Maxine Platzer Lynn Women's Center, who co-directs the Young Women Leaders Program. "I know the feeling of being misheard and misunderstood because of my overlapping identities. It was really important to me to create a space where women of color had a platform to amplify their own voices and experiences and to really tell their stories."
The skinny: The podcast, produced out of the Women's Center at UVA, aims to amplify the voices and shares the stories of women who are trying to survive and thrive within UVA and beyond. Through narrative and guest interviews, "Speaking in Hues" reveals what it's like to navigate predominantly white spaces in search of learning, growth, connection and joy.
Quotable: "I don't have a favorite episode because I was so proud of this team's work last year. But if I had to choose a favorite, it would be episode 1, "Navigating White Spaces," with guest Zyahna Bryant, student activist and community organizer. The title and content shared in this show examples why this podcast was created and why topics we cover are so important." –Miller-Bryant
How to listen: Available on Spotify and Apple Podcasts, as well as several other platforms or by visiting the podcast's website.
"Democracy in Danger"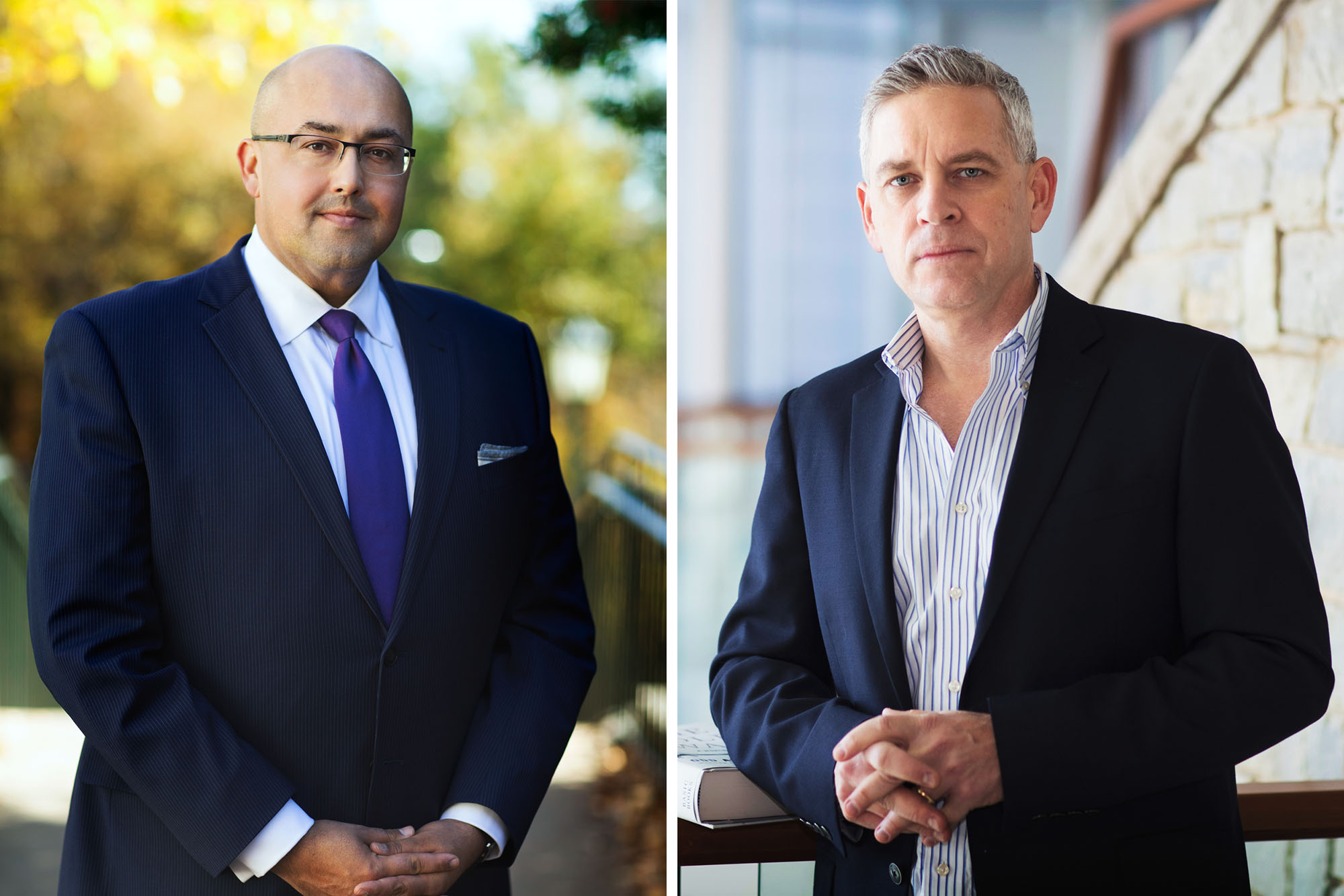 Siva Vaidhyanathan, left, says fellow professor William Hitchcock has a great radio voice. (Photos by Dan Addison, University Communications)
Hosts: Media studies professor Siva Vaidhyanathan and history professor William Hitchcock.
The inspiration: "Once we all realized we were not coming back to Grounds in March, the Deliberative Media Lab, along with all the other labs in the Democracy Initiative, started figuring out ways we could continue to contribute to the intellectual life of the country and the University without putting people in the same room," Vaidhyanathan said. "I had always planned to launch some podcasts from our lab to feature its research and promote its public programs. But after COVID-19 hit, we accelerated that plan. …  [Hitchcock] had never done a podcast, but he has the best radio voice around. I was confident he would be perfect for it. And he is."
The skinny: Each 30-minute episode features a conversation with a different scholar on a particular topic, such as populism, xenophobia, religion, protest movements and mass incarceration. The show's guest list includes writers and experts from UVA, Columbia University, Harvard University, University of Chicago, Oxford University and other institutions around the world. The show is edited and produced by Robert Armengol, a sociocultural anthropologist who worked on the highly acclaimed "Backstory" podcast that concluded a 12-year run in July.
Quotable: "'Democracy in Danger' is special because it's explicitly not about breaking news, even though we have been clear that we are recording in 2020 and all around us is COVID-19, demonstrations against police violence and a crucial elections in the United States and Poland," Vaidhyanathan said. "It introduces listeners to the deep, historical, social and cultural work that these scholars have done, and connects that work to events swirling all around us. We hope the episodes will be useful for years. Regardless of how the U.S. election goes, democracy will still be in danger around the world for some time."
How to listen: The show can be found on all major podcasting platforms, including Apple Podcasts, Spotify and Stitcher. You can also stream it from the "Democracy in Danger" website via Soundcloud. 
"The Other Side of Charlottesville"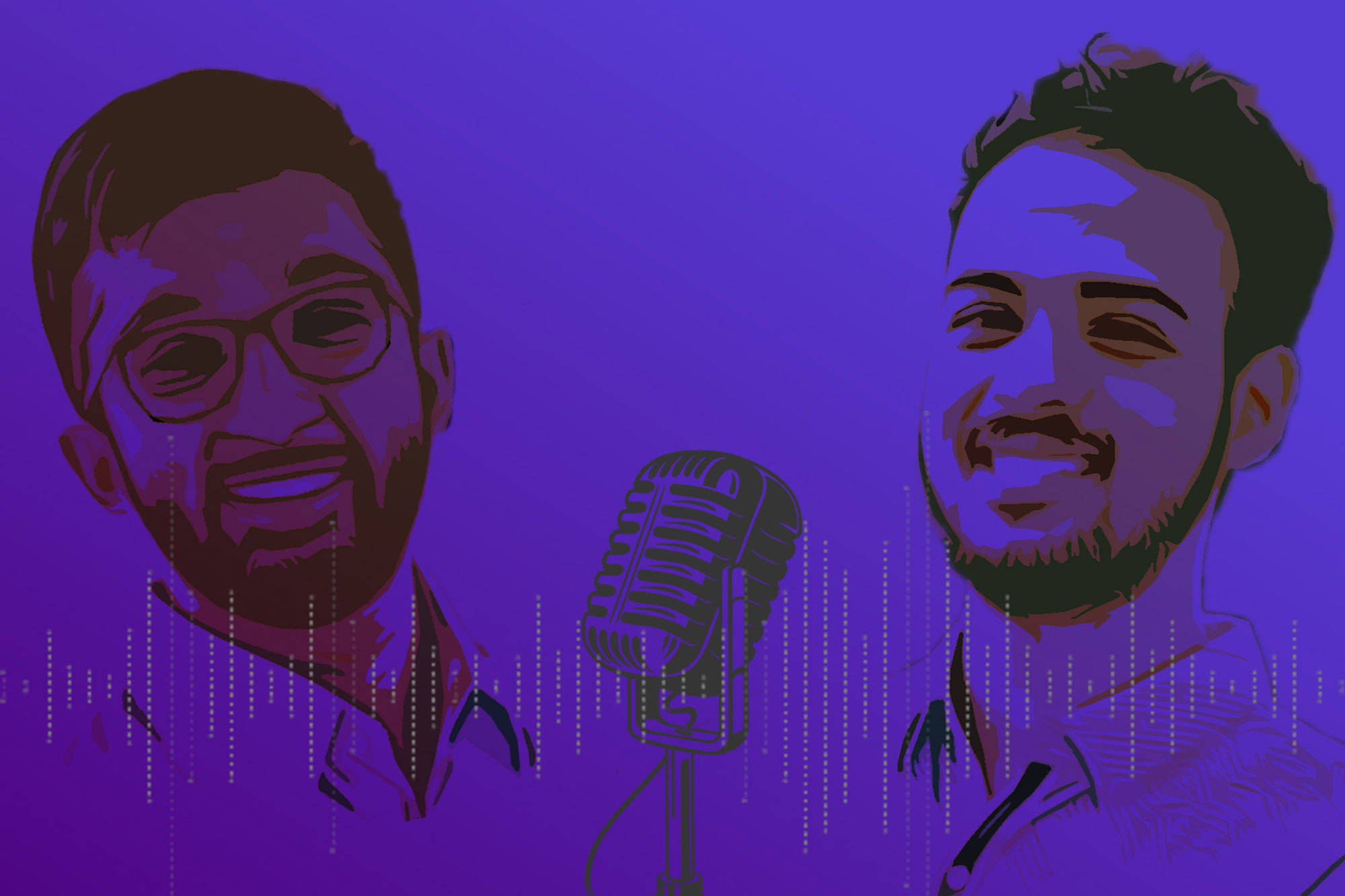 Student Mehdy Elouassi and alumnus Abdullah Paracha wanted to examine the events of Aug. 11 and 12, 2017, through a different lens. (Contributed image)
Hosts: Student Mehdy Elouassi and alumnus Abdullah Paracha.
The inspiration: The events of Aug. 11 and 12, 2017 in Charlottesville. "As Muslim students at UVA, we noticed that the refugee population in Charlottesville was huge," Elouassi said. "Before interacting with the local Muslim community via the local mosque, our impression of Charlottesville was pretty much what we saw on the news. ... So we [took] it upon ourselves to document this and bring light to the stories that we believe should define this city." 
The skinny: A one-off podcast (just one episode) designed to start conversations about the identity of Charlottesville in the wake of Aug. 11 and 12, the podcast is designed to shed light on "the other side of Charlottesville."
Quotable: "By re-examining this event through a slightly different lens, we aim to redefine the place of Charlottesville in political dialogue and facilitate more productive conversations (especially for students at UVA) on this important topic." – Elouassi.
How to listen: Visit UVA's Religion, Race, and Democracy Lab's website.
"SeroTunein"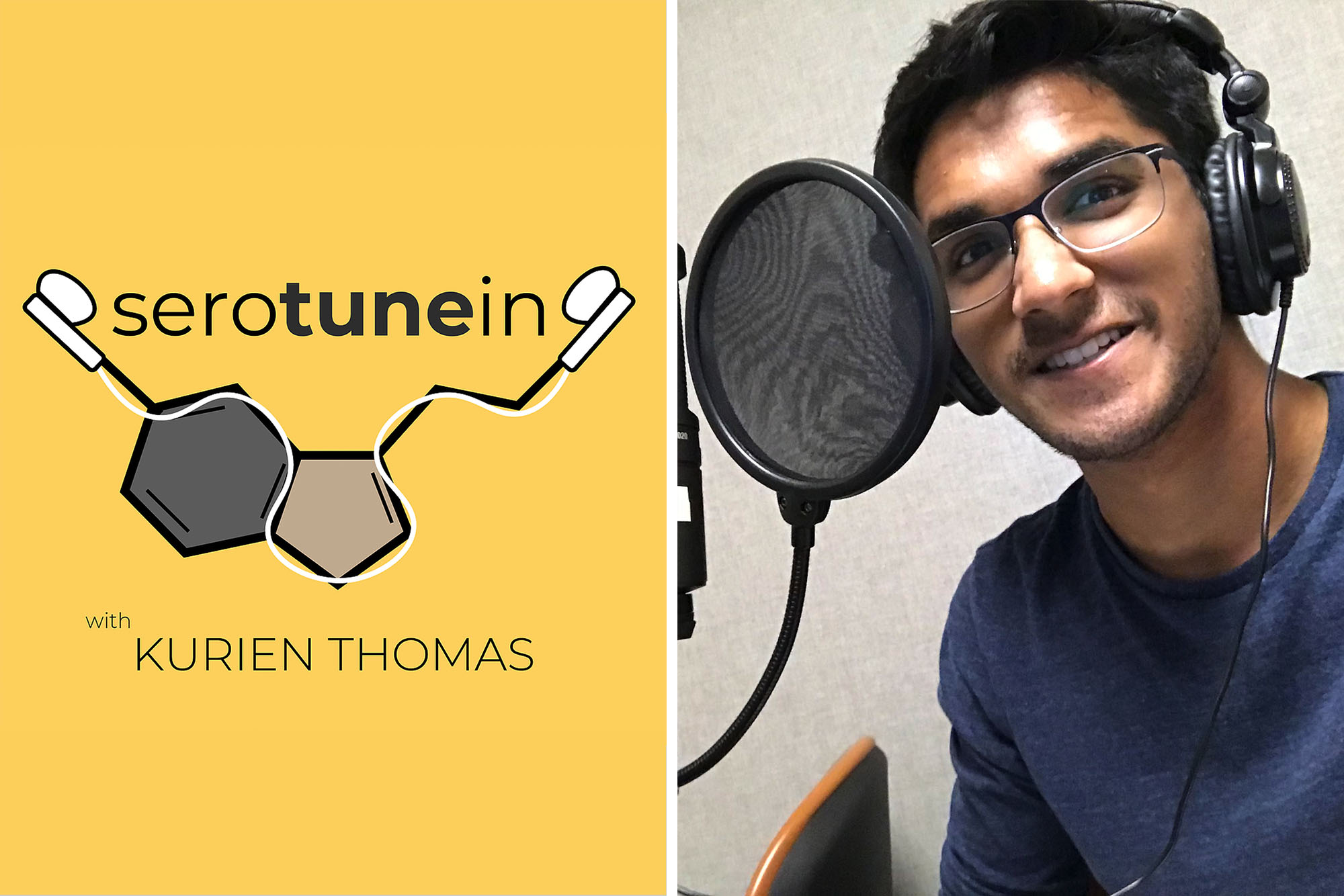 Host: Kurien Thomas.
The inspiration: When Thomas was a high school student, he started a business aimed at helping students and people in his community who were suffering from an array of mental health issues. This has led to a wellness podcast that promotes positive thinking by informing listeners about phenomena in the environment, economy and entrepreneurship. "As a college student, I realized there was a need to promote a culture of positivity," Thomas said. "Whether it was about being busy with homework, not being able to find a job after graduation, or being disappointed with current events, I was always under the impression that the world we were living in was destined to be doomed. … I have been using 'SeroTunein' as a platform to encourage my friends and aspiring community leaders to navigate through life's challenges and use the power of positive thinking to make effective change in their communities."
The skinny: Thomas interviews UVA faculty, alumni and others, who share their experiences tackling community problems. The most recent episode focuses on Kerala, a state in India that has received praise for how it has controlled the spread of coronavirus.
Quotable: "As Gen-Zs or millennials, we tend to joke about our mental health. We throw ourselves under the bus, like, 'I definitely have depression' or, 'It's my crippling anxiety.' I felt like a lot of the things that we talk about are very negative, so that's what motivated me to take my experiences of working on a mental health project and forming them into a podcast." – Thomas
How to listen: On SeroTunein's website.
"The MBA Candidate"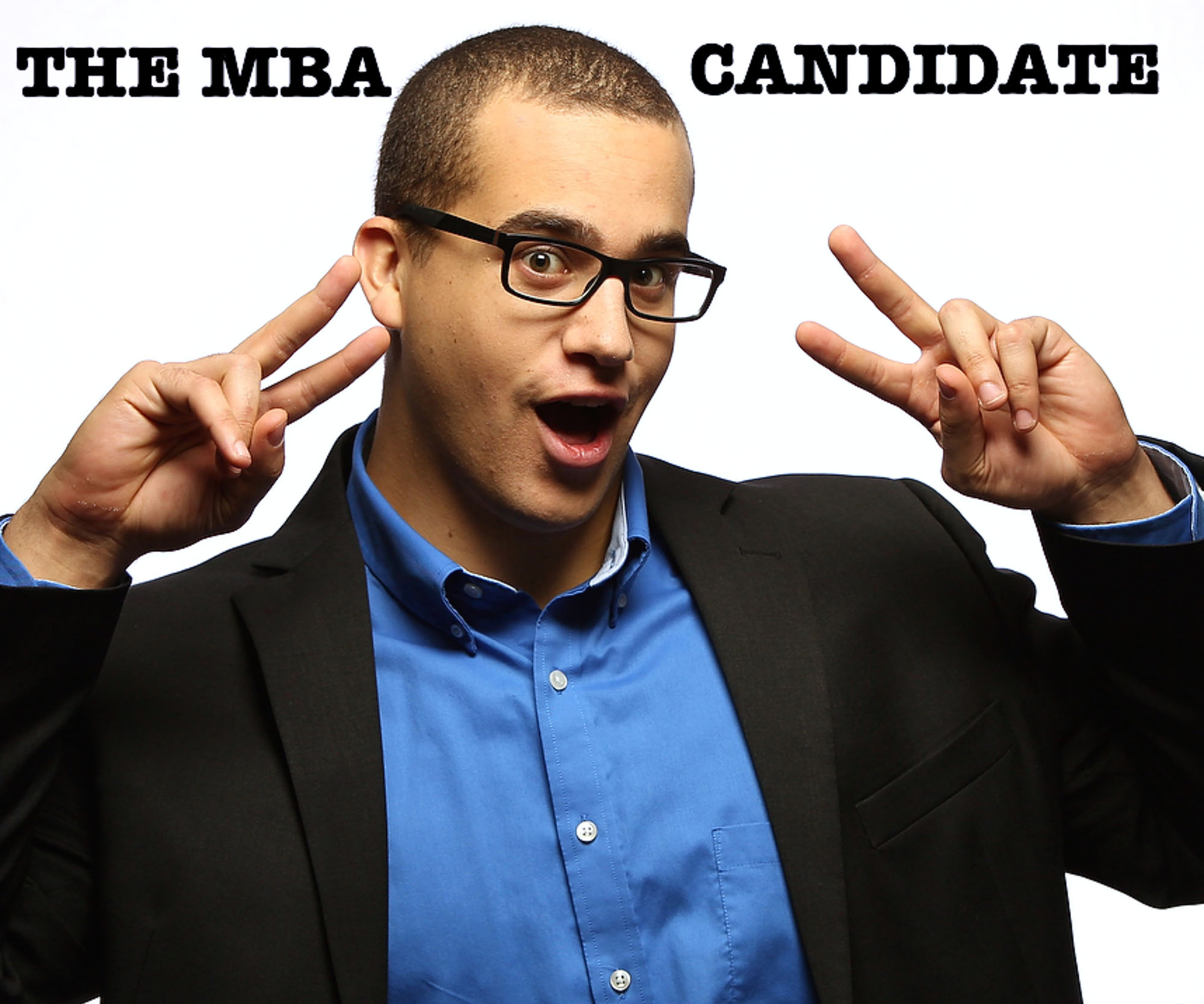 Host: Darden School of Business alumnus Adam Miller.
The inspiration: "I came up with the idea because I'm a 'non-traditional' applicant, having worked in the not-for-profit sector, and look at me – I got into Darden!" said Miller, who graduated in May. "So when I realized that there were a lot of other people like me at places like Harvard Business School and Wharton, I wanted to inspire the folks coming up behind me that it was possible for them to do the same."
The skinny: Each episode features a different MBA student from a different top-25 MBA program. Every person who's been on the show has a "non-traditional" background, where something wild has happened in their past. One of Miller's favorite episodes was one in which he interviewed Garry McBerryhill from Dartmouth's Tuck School of Business. "His story brings many people to tears and laughter," Miller said. "Both of his parents passed away, and he has suffered from depression for much of his life. He was so interesting to speak with that I had him back on the show a few months ago, right before COVID hit, to talk about whether his MBA experience lived up to the hype."
Quotable: "The podcast is about why it's possible to get into a top MBA program without the perfect résumé or standardized test scores." – Miller
How to listen: Available on iTunes.
"The J-Willy Show"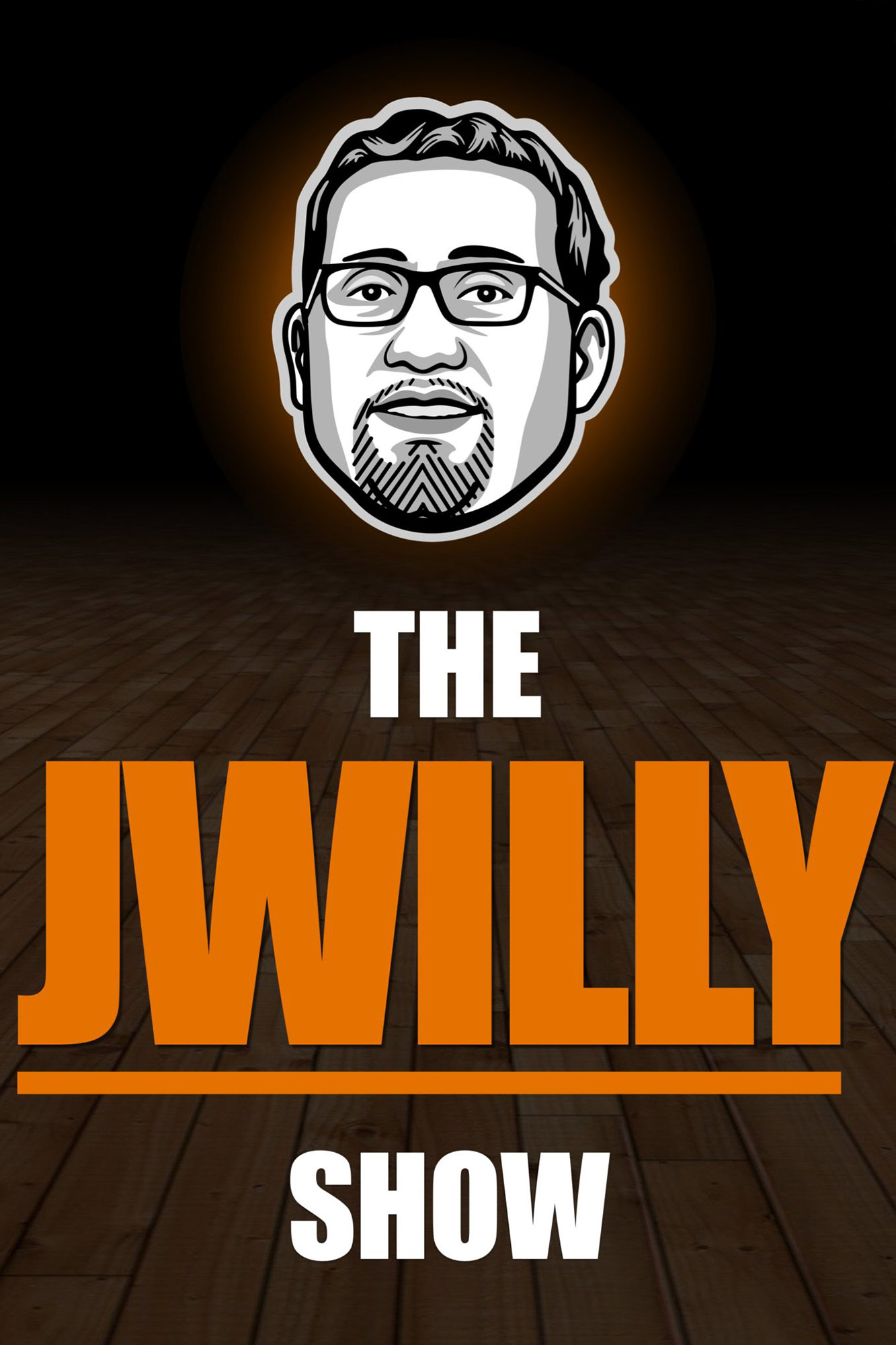 Hosts: UVA men's basketball associate head coach Jason Williford and Mark Jerome (father of former Cavalier Ty Jerome).
The inspiration: "COVID was the catalyst," Williford said. "We were quarantined and didn't have a lot to do – no recruiting, no anything. Just home-schooling. We said, 'Let's start this now, with the hopes of continuing this once we resume the season and get back to whatever the new normal will be.'"
The skinny: One of several UVA sports-themed podcasts under the umbrella of the Locker Room Access platform, started by Jerome. Williford and Jerome have a wide range of guests, including current and former players, including Sam Hauser, Justin McCoy, Malcolm Brogdon, Joe Harris and Wally Walker. Williford's former UVA teammate, Yuri Barnes, is the deejay for the show. Williford said he plans to have UVA head coach Tony Bennett on during the season.
Quotable: "Obviously, with the climate we're in, we've discussed what's been going on in the world, but it's also about what's going on with the team. We have surprise guests. Former Maryland great Walt Williams came on one episode. My kids popped on – my youngest was talking about how bad of a teacher I was during the home schooling, and my oldest gave an impersonation of me trying to teach. So it's a little bit of everything – it's basketball, bringing awareness to social issues and the current climate of what's going on."
How to listen: New episodes air every other Monday at 7 p.m. on Facebook Live and YouTube Live. The audio is then archived and available on Locker Room Access and all major podcasting platforms.
Article Information
September 10, 2020
/content/7-new-uva-podcasts-worth-listen