As U.S. institutions of higher education, especially in the South and East, have been researching and publicly discussing their histories with slavery for a dozen years or so, it has become clear that it would be beneficial to make this documentation more easily accessible to scholars, students, genealogists and the public.
Despite the similarities of record types, information sources and data elements, each institution is taking its own, often duplicative approach to its history. Producing a common, shared approach to documenting, describing and organizing the data derived from the archival records relating to these histories, a new digital project, "On These Grounds," supported by the Andrew W. Mellon Foundation, will help expand researchers' understanding of the lives and experiences of the enslaved across these institutional contexts and extend the possibility of search and discovery across collections. The project could also enable people doing genealogy to find out more about their ancestors.
The Mellon Foundation has awarded a two-year, $550,000 grant to three schools to support the first phase of the "On These Grounds" project, a digital initiative to describe the history of enslavement found in archival materials at colleges and universities. A collaboration of teams from the University of Virginia and Georgetown University, that have been bringing their own institutional archives to light, and Michigan State University, which has technical expertise with the Omeka web publishing platform, will work together to develop an online model.
"On These Grounds" will produce a freely available, linked, open-data model that is robust enough to describe the lived experiences of the enslaved people who lived and labored in conjunction with higher educational institutions. Sharon M. Leon, an associate professor of history and digital humanities at Michigan State, will direct the project in partnership with Harriette Hemmasi of Georgetown and Brenda Gunn of UVA.
Gunn, associate University librarian for archives and special collections, came to the Albert and Shirley Small Special Collections Library in 2017 from the University of Texas at Austin. She soon learned about UVA's President's Commission on Slavery and the University, established in 2014 (and now reformed to study the age of segregation). The commission's work included the creation of a consortium, Universities Studying Slavery, that had grown to comprise about 60 institutions nationwide, plus a few across the Atlantic Ocean in the U.K.
Gunn had known Sharon Leon, who conducted individual research on Georgetown's history with enslaved workers and is now at Michigan State University working on digital humanities. They ended up talking about how so many institutions were finding archival material, but didn't have a standardized format they could use to share it, let alone make it available.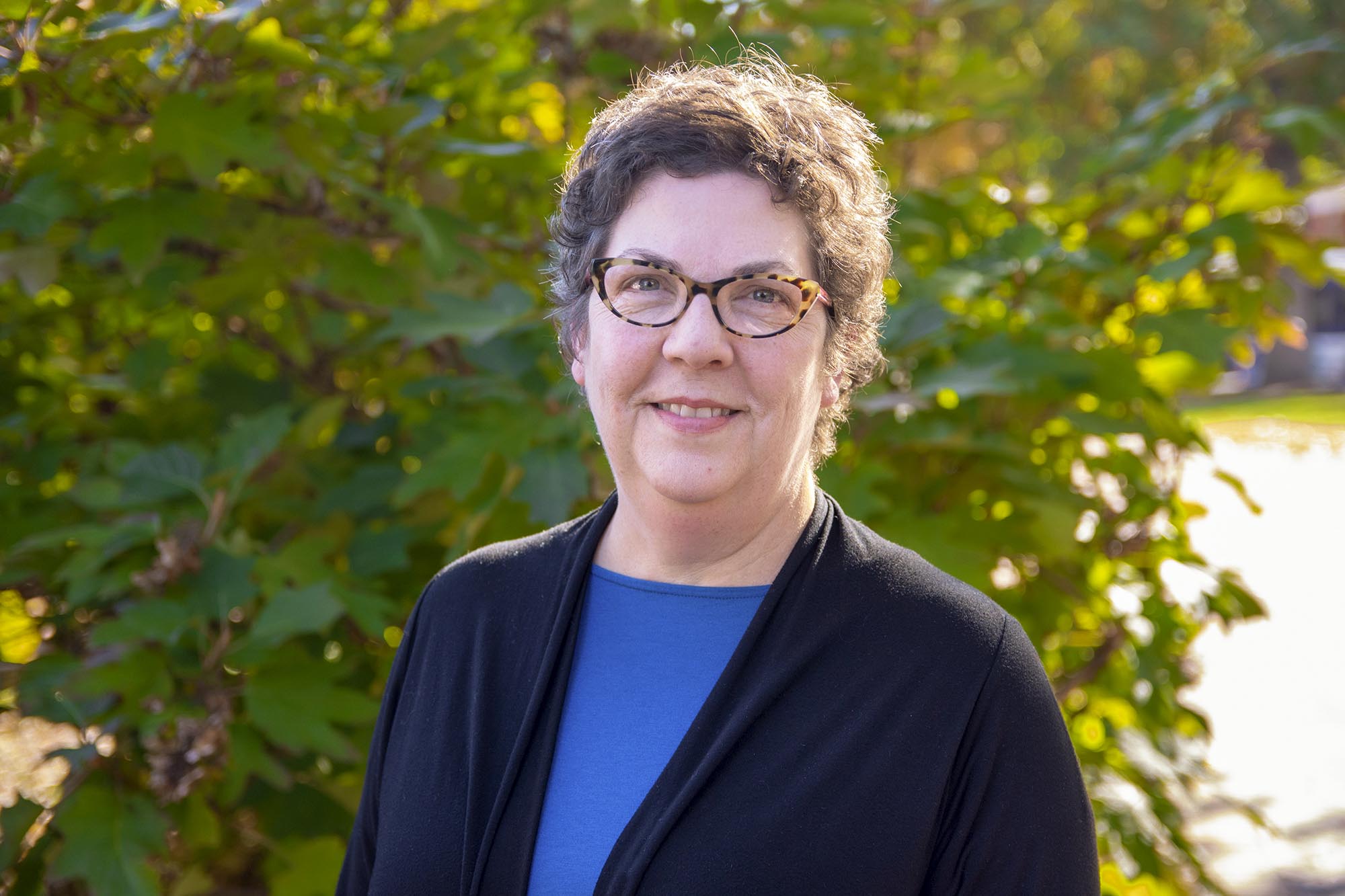 Brenda Gunn, associate University librarian for archives and special collections, heads UVA's team working with the Mellon grant on research about life experiences of enslaved laborers.
"What do librarians and archivists do?" Gunn asked in the broadest sense. "We make material available from our archives."
In their project, Leon brings her expertise in digital technology to the rich source material UVA and Georgetown have already found in their archives. Leon directs the Omeka web-publishing platform project, which provides a number of open-source options for digital scholarly communication and public engagement work. In addition, Michigan State houses another platform, "Enslaved: Peoples of the Historic Slave Trade," that focuses on individuals and could serve as a compatible and complimentary database. "Enslaved: Peoples of the Historic Slave Trade" is a constellation of software and services built to aggregate information about people – individuals who were enslaved, owned slaves or participated in slave trading. 
Gunn said her research team and colleagues at Georgetown will "focus on a descriptive vocabulary for life experiences that would be consistent and standardized, so when archivists are working with collections that contain documents on enslaved individuals, they can describe life events the same way. Then the information will be more easily discoverable."
The UVA team includes Whitney Buccicone and Stacey Lavender from Special Collections, and Kirt von Daacke and Ashley Schmidt, historians on the President's Commission on the University in the Age of Segregation. Von Daacke, an assistant dean and history professor who co-chairs the commission, also co-chaired the previous commission on slavery history.
It's a really exciting step, said von Daacke, who co-founded Universities Studying Slavery. That group is familiar with Leon's work; in fact, she gave a presentation at the organization's last in-person national meeting, held in Charlottesville in early March.
"These big digital projects that make material more accessible to the general public are really important," he said.
"We haven't looked at events that make up a person's life in the range of human activity, even within the confines of slavery," Gunn said of this archival material. "They would shed greater light on their lives – not just sales and estate sales, but also rentals, leases, medical expenses, disputes, travel events, petitions for being able to purchase freedom, or escapes."
Documents that could create more detailed pictures of what life was like for enslaved individuals could include faculty or board minutes, ledgers, receipts, diaries and letters.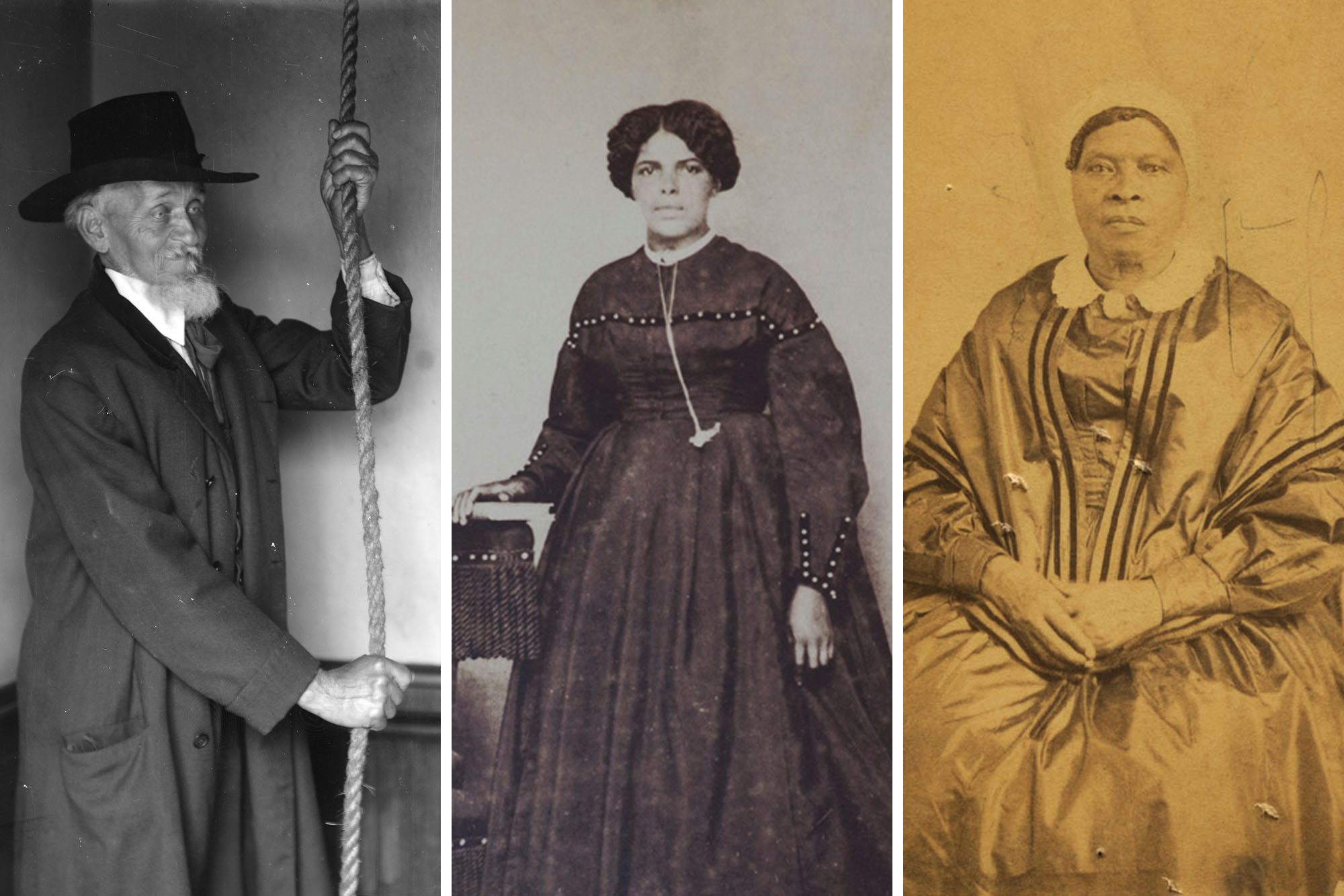 Former enslaved workers: Henry Martin, left, bell ringer and janitor; Isabella Gibbons, who became a local teacher; and Sally Cottrell Cole, a seamstress. (Courtesy Albert and Shirley Small Special Collections)
Gunn said such a database could show how the institutions changed over the years, and therefore changed the lives of enslaved people who worked there. Was the Southern experience different from the North, and how did it change over time? After UVA was built, for instance, the needed labor changed from construction skills to maintenance and daily needs. What was it like at different schools?
"Both UVA and Georgetown have a track record of looking at this history," Gunn said, pointing to the commission's work and the creation of the Memorial to Enslaved Laborers that indicate UVA's commitment to wrestling with this part of its history and coming to terms with it. "There's lots of work to do, but we already have an awareness of where the records are, where the information lies in our robust repositories of evidence. And folks are willing to continue the work."
The project teams have 18 months to create the ontology and data models that they will test with other institutions, and hope to get continued funding to draw wider participation.
"Eventually we hope other institutions, especially in Universities Studying Slavery, will be able to use On These Grounds," Gunn said. "We want to create a situation where archivists, scholars, students or anyone will be able to use this because we're using same language."
Article Information
September 1, 2020
/content/project-will-create-model-national-online-hub-slavery-history