The Center for Open Science, directed by University of Virginia psychology professor Brian Nosek, has launched three new services to more quickly share research data as the center continues its mission to press for openness, integrity and reproducibility of scientific research.
Typically, researchers send preprint manuscripts detailing their research findings to peer-reviewed academic journals, such as Nature and Science. The review process can take months or even years before publication – if the research is published at all.
By contrast, "preprinting," or sharing non-peer-reviewed research results online, enables crucial data to get out to the community the moment it is completed. That, said Nosek, is critical.

"Sharing is good," he said recently in his office in Gilmer Hall. "It's sort of, 'Let's get back to kindergarten basics.' Having people understand what you are doing is good."
Nosek said sharing research with peers as it is happening is good for discovery. He said it is also important to share when research questions are not answered as expected, so that others know what approaches have been tried and found not to have worked.
The center's new preprint services cover the fields of engineering, the social sciences and psychology. The engineering site is called "engrXiv," the social sciences site is called "SocArxiv" and the psychology site is called "psyArXiv." They provide organizations that want to launch their own preprint services an easy, robust and stable solution. The platform can be configured to match their brand, editorial focus, licensing requirements and taxonomy. It allows fellow researchers to view work and even comment on it as it is being done. Once configured, a new service can be up and indexing new preprints in a matter of days, Nosek said.
The latest topics expand the center's signature Open Science Framework, another free service where more than 1 million preprints from several disciplines already have been indexed in fields ranging from architecture to law to education.
Sharing is Good
Nosek launched the nonprofit Center for Open Science in 2013. More than 75 people work there, most in technology.
"It is almost entirely a software company," Nosek said. "Three-quarters of the staff are building software tools that basically are creating public goods infrastructure to make it really easy and in researchers' interest to share."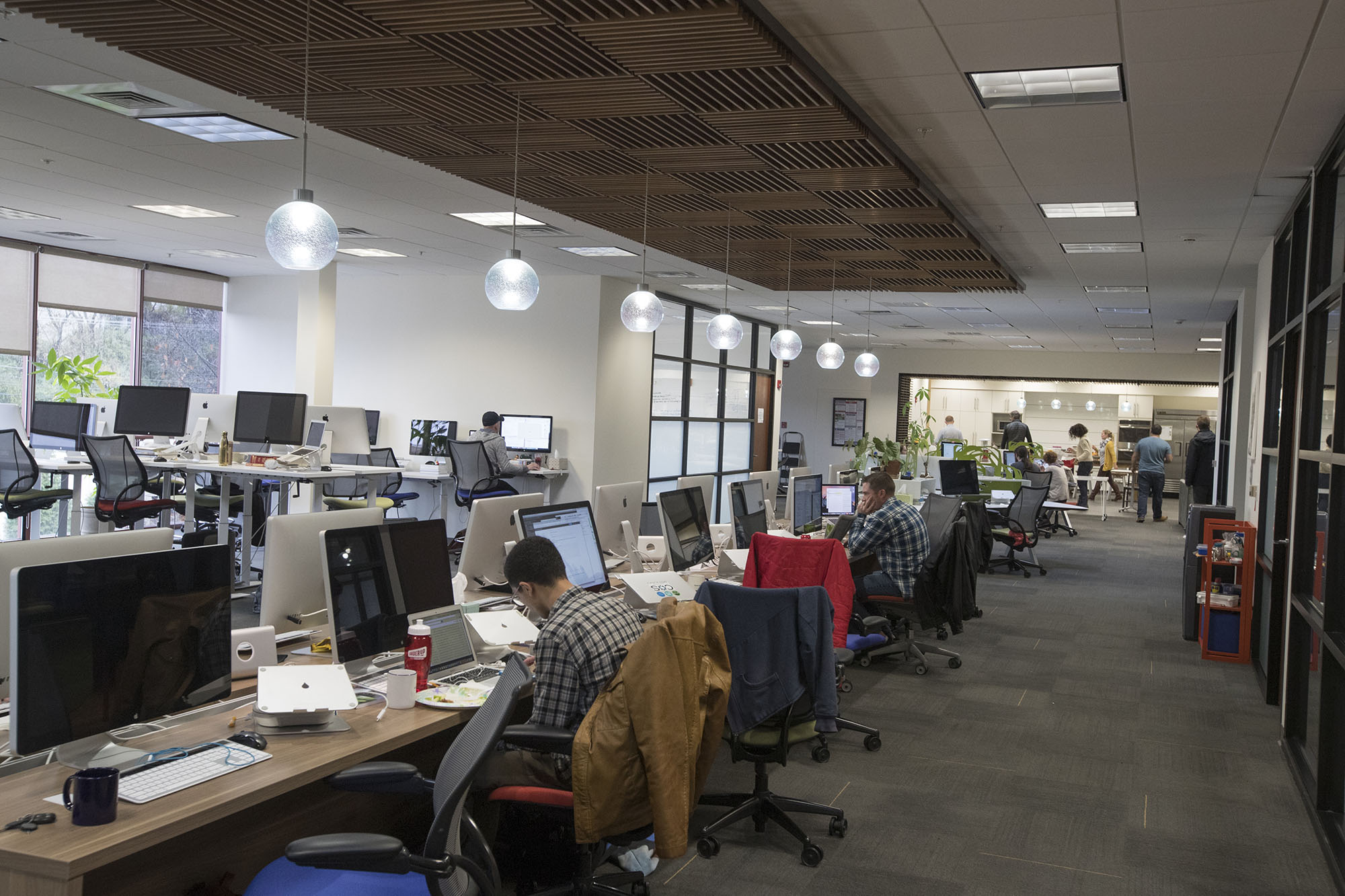 The pre-publishing platforms are extremely nimble and allow users to transfer raw research data with any number of hosting services, be they Dropbox, Google Drive or GitHub.
Nosek said the center's ultimate goal is to provide technology to allow research communities to run their own journals.
"I don't want to be a publisher, because that's hard," he said. "The technology is hard enough, so we want to specialize in, 'We'll solve your technology problems and you address the challenges of your community.'"
Say, for example, "You're a chemist – you know chemistry – you address all of the things chemists do in terms of evaluation and review," Nosek said. "We don't know anything about that. We are just going to provide you the tools to be able to do it."
The center is poised to launch several more specialized preprint services in the coming months. "I'm expecting this to really explode because it's going to be so easy for groups to start their own services for their communities and we just help maintain them," he said.
"It's an economy of scale. Us adding additional preprint services costs us nearly zero. There is a lot of expense; the technology behind it is substantial. But to the extent that we can spread this across many, many communities, the distribution of that cost is highly manageable."
Bringing Funders into the Equation
Nosek's group just concluded a two-day meeting with high-level research funders from nearly 50 agencies – including leaders from the National Institutes of Health, the Health Research Alliance and the Doris Duke Charitable Foundation. The group examined ways funders can enhance their policies and practices to promote transparent and reproducible research.
Nosek said the center was able to assemble such a powerful group of people because it is based in academia and not the corporate world.
"We are in the right place at the right time and have been able to pull this together because we are not discipline-specific, because we have this connection between UVA and are a nonprofit. … This is rooted in academia, rather than being some spin-off company that has no connection to the academic reality."
Is the pre-publishing concept novel?
"It's not a new idea in the sense that the core principles are principles of science that have existed for a long time, like Francis Bacon might have described them," Nosek said. "But we are unique in the sense that we are a technology company that is a nonprofit that is not trying to monetize this, but is trying to create it all as public goods; because sharing is good."
Article Information
December 8, 2016
/content/psychology-professor-releases-free-open-source-preprint-software