Bridal guides say honing in on a theme makes planning a wedding much easier. Popular wedding themes include vintage, rustic, classic romance and seaside.
Karen Dong and Keer Liu are both members of the University of Virginia's Class of 2013.
Their wedding planner said they came up with a design she had never seen before: a UVA-themed wedding complete with a photo booth featuring the Rotunda in the fall.
Karen and Keer introduced their wedding theme to their guests with their save-the-date invitation, which was adorned with a scaffold-free Rotunda.  The couple said they wanted to be married in UVA's chapel but logistics prevented it. Their next best option was to bring the Rotunda to Fujian, China, for their Jan. 3 wedding.
"It was unrealistic to fly to the United States with 1,000 guests so we created a UVA-themed wedding in China, so every guest could fully share our love story," they said. The couple reached out to the director of UVA's Shanghai Office, Justin O'Jack, who provided several images for their wedding.
The elaborate shindig was a chance for the doting couple to share their love of the University with all of their friends and family. Join in the reverie by taking a look at Karen and Keer's wedding and let it inspire your next celebration. It's a nice day for a Wahoo wedding.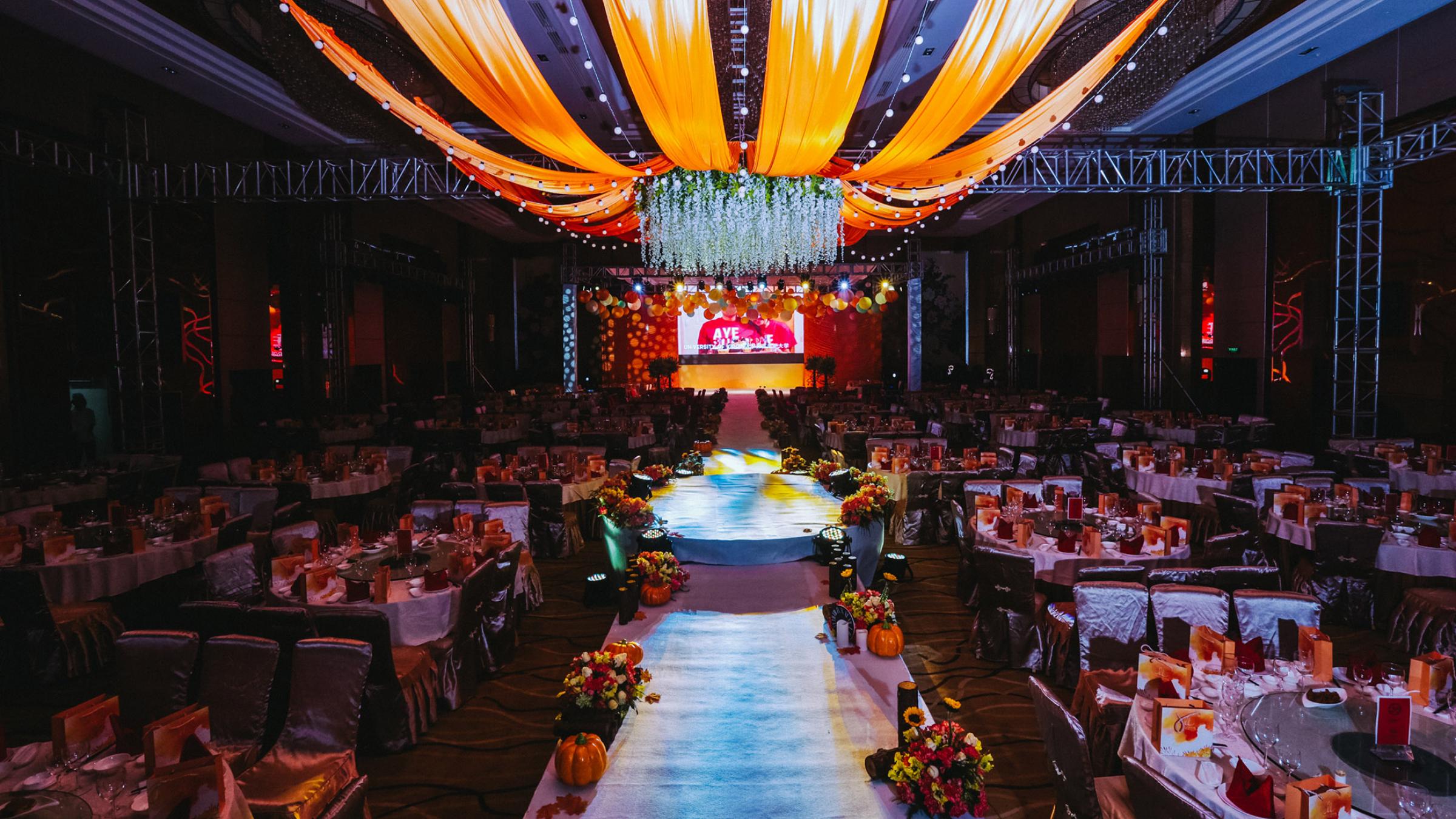 The couple was advised that UVA blue was not a suitable wedding color, so they featured UVA orange in their elaborate decorations. The ceiling was swagged in Pantone 158 and there were orange accents everywhere, including on the lapels of the groom and groomsmen, whose boutonnieres featured orange flowers. Their bowties were UVA orange, too. Karen and Keer graduated with degrees in marketing. One of their fondest memories on Grounds was their graduation dinner with Ira C. Harris, an associate professor in the master's Commerce program. Harris asked students to write down their fondest memories and then read Keer's aloud. "I wrote that the first memorable moment at UVA was the first time I held Karen's hand."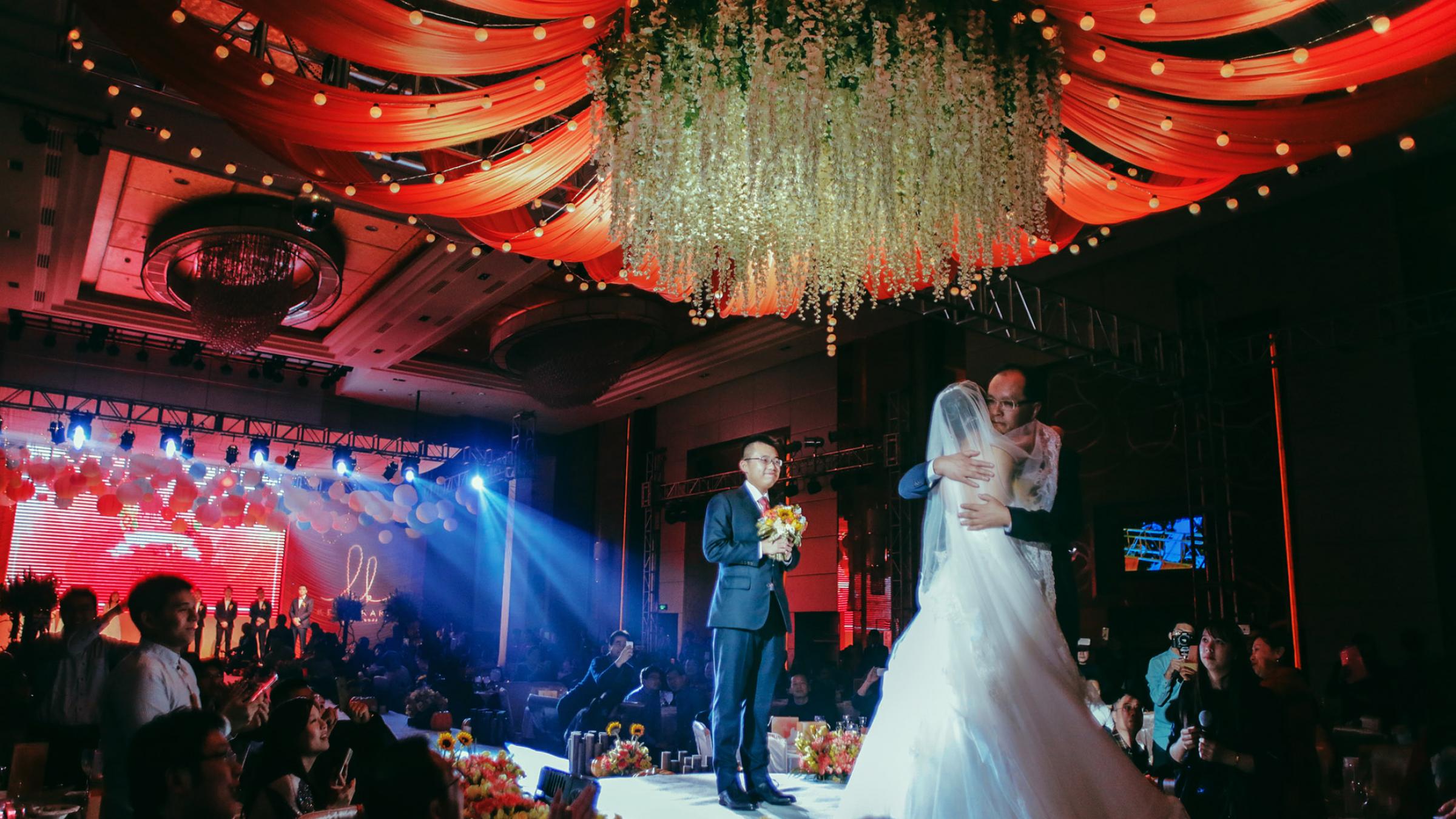 Karen gave her father a hug before joining Keer on the wedding stage. The couple said UVA was their dream school. When they were not working on their degrees, the two spent a lot of their time in Old Cabell Hall and the Culbreth Theater, enjoying music and drama. "How we wish we could enjoy a drama or concert at UVA again and walk back to the Corner after the show," said Karen. The two said they love Charlottesville and want to return to UVA "to walk on the Lawn with our children when they graduate from UVA and proudly say 'I have worn the honors of honor. I graduated from Virginia.'"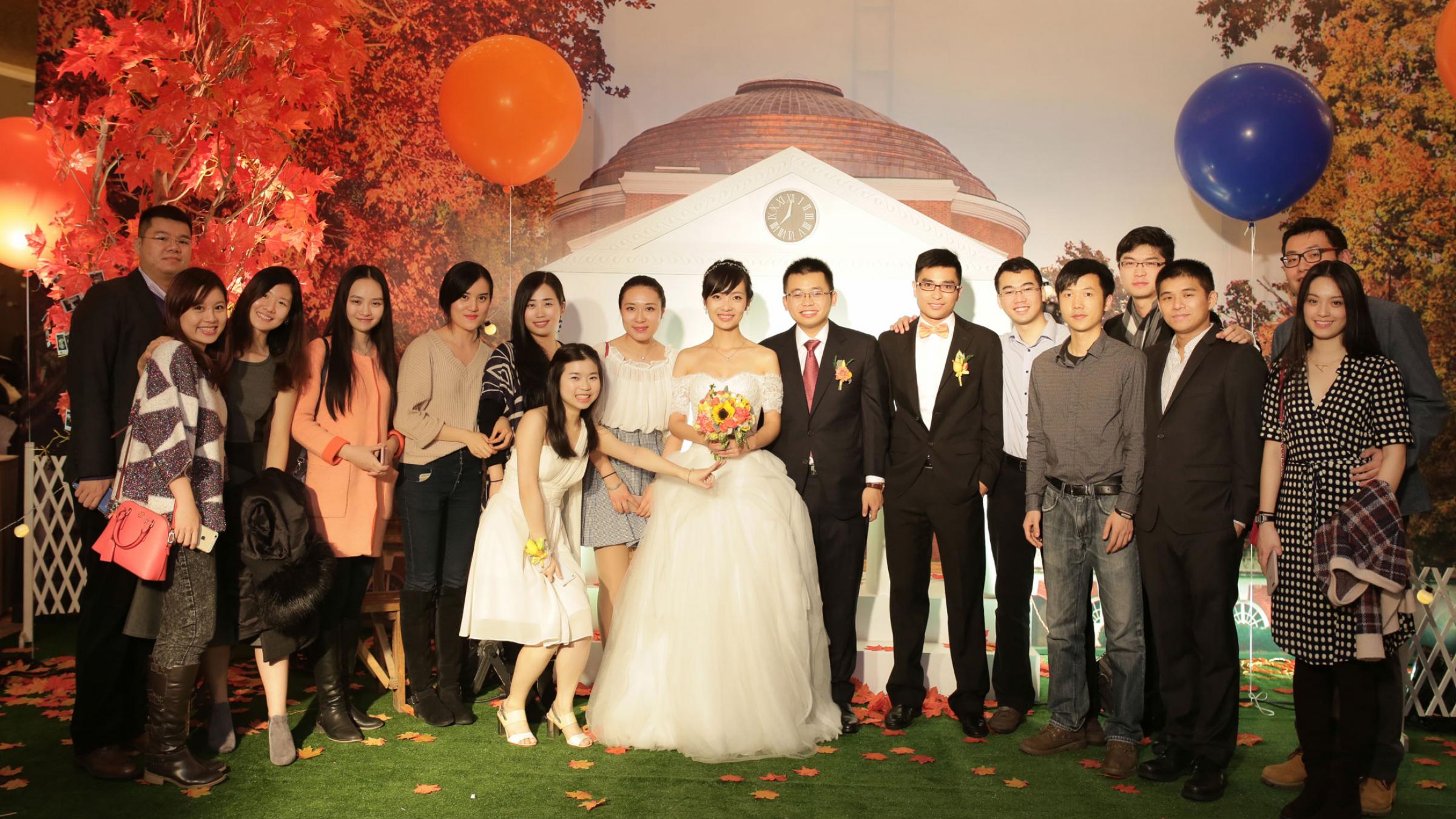 The happy couple posed with several of their McIntire classmates in the Rotunda photo booth. Karen and Keer said they wish they could keep the human-sized Jeffersonian library, but it's just too big. 
Karen said Keer's proposal was dramatic. He surprised her outside of her metro stop on Valentine's Day after saying he would not be able to celebrate with her. "Oh my God!! He must have come to propose to me!!!" she thought. But he didn't. Later that evening they had dinner with Karen's parents and retired to their respective rooms. "In the middle of the night, I heard someone knocking on my door," Karen said. It was Keer. After reading her a poem, he led her to his room where he proposed and slipped the engagement ring on her finger.
It was 4 o'clock in the morning.
The reason for the odd hour was simple: She agreed to be Keer's girlfriend at about 4 p.m. Charlottesville time on Oct 21, 2012. "He planned to propose in the middle of the night to make me feel like I was in a dream."
Their honeymoon will be in Tahiti.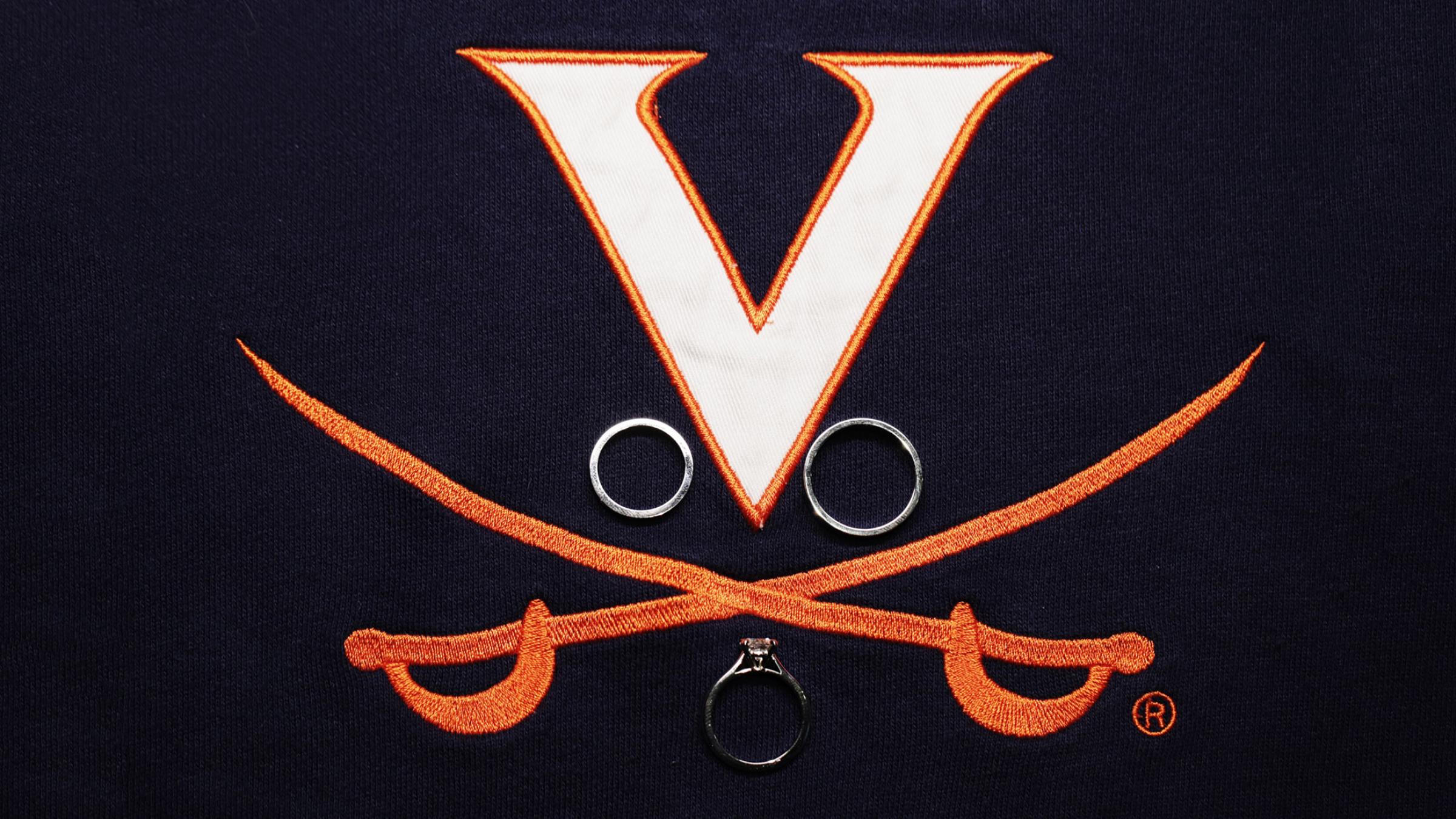 Media Contact
University News Associate Office of University Communications
jak4g@virginia.edu (434) 243-9935