Editor's note: When this article was published, the U.S. COVID-19 death toll was just below the threshold needed to become the third-leading cause of death in the United States. It surpassed that total shortly after publication, and the virus is projected to cause around 300,000 cumulative deaths in the U.S. by the end of 2020.
The numbers are both sad and scary.
In a new study, Shonel Sen, a demographic researcher at the University of Virginia's Weldon Cooper Center for Public Service, has found that COVID-19 will become the third-leading cause of death in the United States by the end of the year, right behind heart disease and cancer.
"At this moment, there have been about 240,000 COVID deaths," Sen said Thursday, "but between now and tomorrow the death toll will have risen to perhaps 243,000 or higher, which is greater than all the deaths in 2018 due to diabetes, influenza and pneumonia, kidney disease and suicide combined."
Since 2010, the top 10 leading causes of death had mostly remained the same.
UVA Today caught up with Sen to learn more.
Q. Is a cause of death leaping out of nowhere into the top three like this pretty rare? Historically, do we know how often the top-ranking causes of death change?
A. Yes, for COVID-19 to become not just a leading cause of death, but jump straight into the top three is pretty rare.
The steady increase in mortality over the years has been largely due to an aging population. In recent history, from 1999 all the way through 2018, the nine most common causes of death have remained the same, with the top two being constant (heart disease and cancer) and the others undergoing some reordering amongst themselves. The only exception in this 20-year period is suicide or intentional self-harm, which replaced septicemia (blood poisoning by bacteria) to become the 10th-leading factor since 2007. But this 10th-place switch was at the range of 34,000 deaths annually at the national level, whereas the sheer number of deaths from this paradigm-altering pandemic means that COVID-19 enters the rankings much higher up.
Q. According to the most recent data, how many people are expected to die this year as a result of COVID-19, and how does that compare to heart disease and cancer?
A. Of the 2.8 million deaths registered in the U.S. in 2018, the top two most common causes of death – heart disease and cancer – claimed more than 655,000 and 599,000 lives, respectively. The next-most-prevalent cause was accidents (unintentional injuries), resulting in about 166,000 deaths. Given this background, if we add COVID-19 into the framework, it easily overtakes the number of accidental fatalities, since it is projected to cause more than 300,000 cumulative deaths by end of 2020.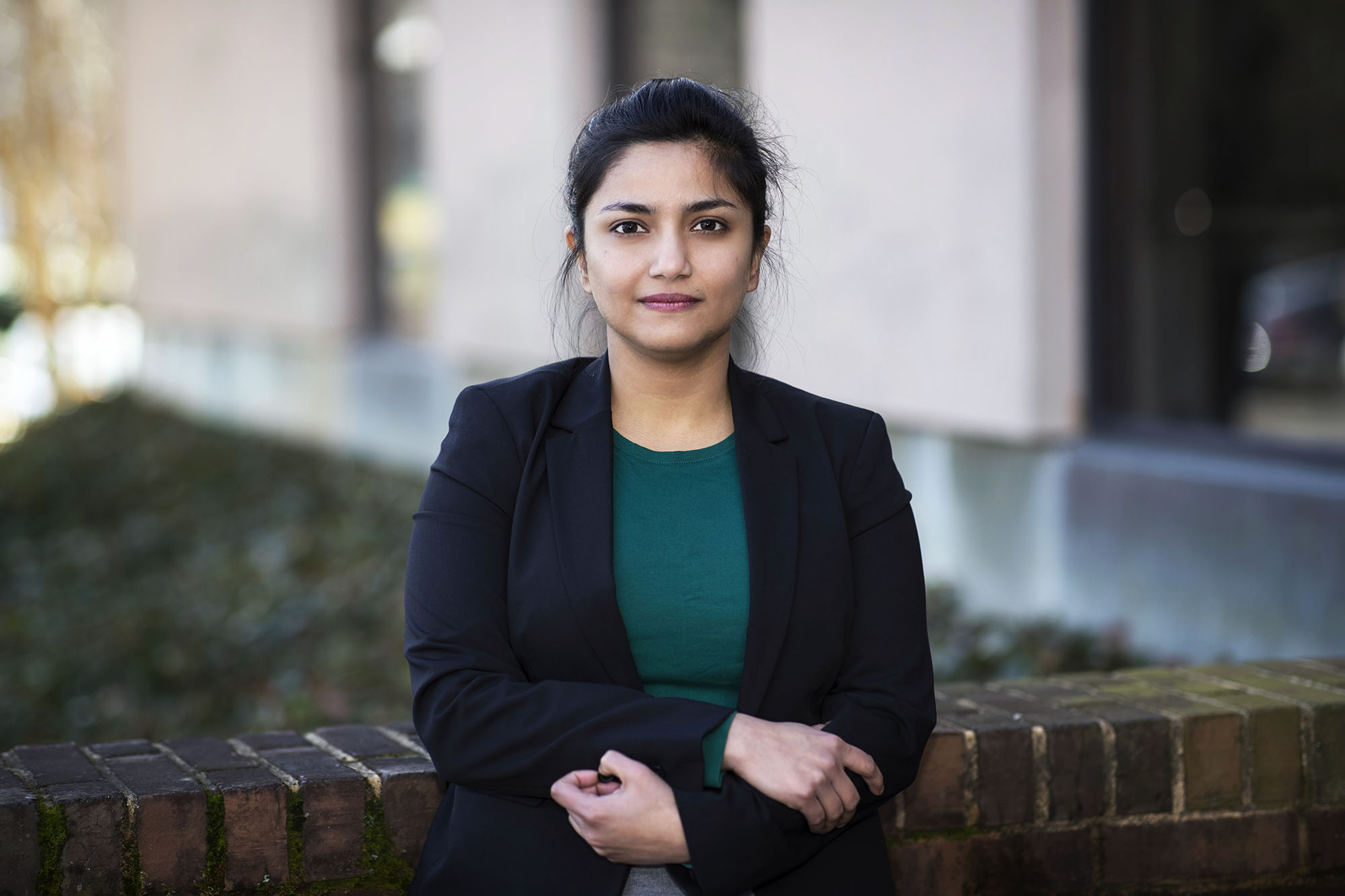 Demographer Shonel Sen says its rare for a new disease to jump straight into the top three leading causes of death. (Photo by Dan Addison, University Communications)
Q. Where do deaths from the flu rank? I see in your research that flu deaths cut across all age groups. That would seem to be in contrast – to a certain degree – to what is happening with COVID.
A. Though the seasonal flu is often discounted as minor and manageable, influenza and pneumonia have always been a major cause of death, and were the eighth-leading cause overall in 2018. Even when the leading causes are disaggregated by age, it consistently ranks among the 10 major causes affecting all age groups from children to older adults.
The COVID-19 provisional death data, however, indicate that the elderly and those with underlying health conditions are the most vulnerable.
The seasonal flu is a significant contributor to the leading causes of death and serves as a reminder of the detrimental power of infectious respiratory diseases in general, and the lethal nature of the COVID-19 pandemic in particular. Also, perhaps this year as a byproduct of wearing masks, practicing social distancing, or greater awareness of flu shots (vaccinations), the number of deaths due to influenza and pneumonia may see a decline.
Q. In examining the top 10 causes of death by age, did any patterns emerge?
A. The age distribution of a population plays a big role in determining its mortality profile. The general pattern we see is that for younger age groups, more deaths are due to external causes like accidents, homicides and suicides; and for older adults there is a greater prevalence of chronic diseases, such as heart disease and stroke, as well as Alzheimer's and Parkinson's. Infants, on the other hand, suffer from a unique set of health issues during the neonatal and post-neonatal periods, and the leading cause of death for the youngest age category is congenital anomalies.
Q. In addition to the fatalities directly associated with COVID-19, you're expecting 2020 statistics to show more deaths in the other major categories due to the ripple effect from the pandemic. Can you give an example, and explain how that manifests?
A. This pandemic is a tragedy of epic proportions, as it can claim lives not just directly, but indirectly as well.
A recent CDC study found at least two-thirds of the excess deaths between late January and early October 2020 can be attributed to COVID-19. Secondary consequences include higher-than-usual numbers of deaths related to Alzheimer's and dementia, partly due to the enforced social isolation and disconnection from the community; additional deaths could result from patients of heart disease or stroke who may miss routine treatment or even emergency care in order to avoid exposure to the coronavirus; [and] adverse mental health outcomes, increased substance use, and elevated suicidal ideation due to the pandemic could result in loss of life. The disruptions in health care services, increased psychological stresses and financial fragility exacerbated by COVID-19 may collectively result in a higher death toll overall.
Q. I know this is just the start of a lot of COVID-related research you'll be doing. What are some of the things you're most interested to learn moving forward?
A. Once the 2020 mortality data becomes finalized and available, I hope to analyze the trends in leading causes of death for Virginia, including the impact of COVID-19. The spatial distribution of excess deaths from COVID-19, by age, gender and race, across the different localities in the commonwealth may lead to some interesting findings.
Article Information
November 16, 2020
/content/qa-covid-19-become-third-leading-cause-death-united-states