During the COVID-19 pandemic, millions of people have avoided going to the dentist, fearing that they may get infected during care, or while sitting in the waiting room. At the beginning of the pandemic, many dental offices canceled routine appointments, bringing in patients only for emergency care and medically necessary treatments.
Patients are now returning, but visits are still down from pre-pandemic levels.
The University of Virginia School of Medicine's Department of Dentistry, which provides general and specialized care, oral surgery, pediatric care for children with special needs, and medically related dental care, is seeing patients at near-normal levels, and is providing an environment designed to minimize the risk of infection spread.
Dr. Ted Galbraith, a hospital dentist and UVA dentistry professor, discusses dental care during this prolonged public health situation.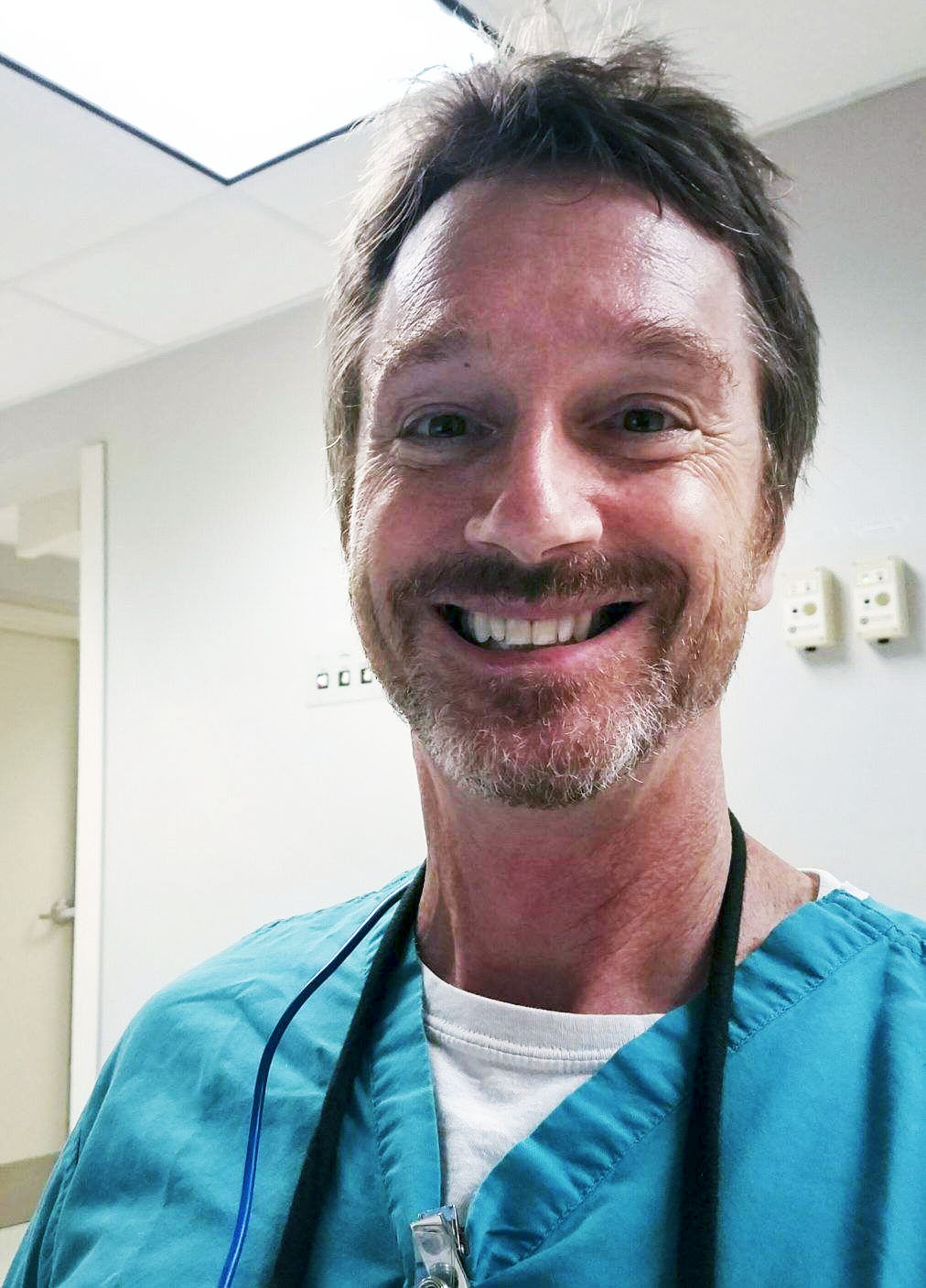 Q. Is it safe to go to the dentist?
A. Yes. Dentists have been really good at infection control for decades now, since the AIDS epidemic in the early '80s enlightened us to the importance of barrier protection. And the American Dental Association has been very proactive in helping dental offices get set up to provide care during this pandemic, with stringent virus infection-control guidelines.
Like dental offices everywhere, we are registering our patients by phone while they wait in their cars for their appointments. Once they are inside the office, we give them a mask if they don't have one, and we make sure people are spaced out appropriately. We screen patients prior to their arrival in the clinic, and then we rescreen again once they are inside. If they have any COVID-19 symptoms, such as a fever or loss of the senses of taste or smell, we reschedule the appointment, and refer them to the COVID clinic for testing.
Prior to beginning dental work, we have our patients gargle with a mouthwash product containing hydrogen peroxide that's been demonstrated to kill the coronavirus.
As a staff, we're wearing N95 protective masks and face shields whenever we do any work that produces an aerosol from fluids, whether during a cleaning or while preparing teeth. We also use a funnel-shaped suction device during ultrasonic cleanings that removes most of the fluid before it can become aerosolized.
We are continuing with infection-control procedures where we wash our hands before any procedure, use clean gloves routinely, as well as use hand sanitizer and other infection control measures throughout the office.
Dental offices everywhere are using these practices.
At UVA, our employees also do the UVA Health Check every morning to help ensure that we are healthy for work.
Q. What can people do to minimize their need for professional dental care?
A. During the initial lockdown, dental offices were offering only emergency services and medically necessary dental care. As a result, people stepped up their day-to-day oral hygiene, practicing prevention to avoid acute needs. They realized they weren't going to be able to go to the dentist, so the occasional flosser became a regular flosser. This is good. People have become much more diligent about their brushing habits, doing the things that their dentists and hygienists have recommended all along. These routine, at-home preventive practices can really reduce the need for restorative services and keep the supporting gum tissue healthy.
Q. Should people return to the dentist for routine care, such as cleanings and exams?
A. Yes, we encourage people to stay on their routine interval. Professional dental care can identify mouth problems early, while they are small and simple, easier to manage, less costly to repair, take less time to treat, and have a better prognosis for durability. So, it makes sense to practice prevention and early detection.
And, equally important, oral cancer screenings are part of the patient encounter for both routine and acute visits.
Q. What conditions would necessitate a dental visit beyond routine care?
A. Changes in how things feel in your mouth such as tooth sensitivity, feeling an edge with your tongue that wasn't there before, an unusual taste, gum bleeding or pus. The key is to pay attention to how your mouth feels, tastes and smells. Schedule a visit if something has changed.
Q. What should a patient do to prepare for an appointment?
A. Cancel if you are sick. Make sure to answer the screening questions honestly. Wear a mask. Register remotely from your car to minimize time in the clinic. Don't bring family members into the clinic, unless it is your child needing treatment. If you have children with you who are not there for dental care, have another family member stay with them in the car. This helps us keep a safe environment for everyone.
Q. Do you see any long-term changes to dentistry as a result of this pandemic?
A. I think we may move away from the high-speed, air turbine-driven handpieces we've been using for preparing teeth and work toward perfecting the electric-driven handpieces. This will help somewhat in reducing the aerosols produced during drilling.
We're also using more disposable instruments, such as suction tips and retractors. Each generation we see improvements to dental equipment – instrumentation that is more ergonomic, as well as less expensive and disposable. These items and refined procedures are helping to reduce the spread of infectious diseases.
Article Information
December 3, 2020
/content/qa-dentist-ted-galbraith-oral-care-during-pandemic