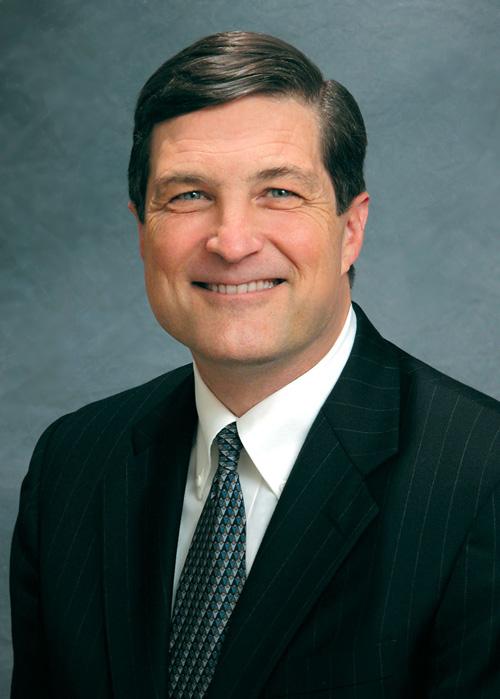 The University of Virginia's Frank Batten School of Leadership and Public Policy will celebrate its fifth anniversary Friday during U.Va.'s Homecomings Weekend with an alumni reception and two discussions of the economic challenges facing Virginia and the nation.
In the keynote event, Jeffrey M. Lacker, president of the Federal Reserve Bank of Richmond, will speak to a luncheon audience of invited students, faculty and business leaders on "Challenges to Economic Growth," at 12:30 p.m. in the Great Room of Garrett Hall. An audience Q&A will follow the speech.
Preceding Lacker's speech, from 10:30 a.m. to noon, will be a discussion of national and state perspectives on "Economic Challenges in 2012," led by Ray Scheppach, a professor of the practice of public policy and former executive director of the National Governors Association; and William Shobe, a professor of public policy and director of Center for Economic and Policy Studies at the Weldon Cooper Center for Public Service. The discussion, free and open to the public, will take place in the Garrett Hall Commons.
At 6 p.m. in the Garrett Hall Great Room, the school will host an anniversary reception to celebrate the school's growth and welcome alumni, said Gerald Warburg, a professor of public policy and Batten's assistant dean for external relations.
The Batten School was created in 2007 by a $100 million gift from the late Frank Batten, who was chairman of Landmark Communications.
In the roughly five years since its inception, the school has moved into its newly renovated home in Garrett Hall and has rapidly grown its enrollment to about 160 students, with nearly 240 expected in fall 2014.
Batten's program offerings have expanded to include both master's and bachelor's degrees in public policy and leadership; an accelerated program that allows students to earn the Batten master's degree in addition to a U.Va. bachelor's degree over five years; and five dual-degree programs with other U.Va. schools.
Dean Harry Harding has led the school's hiring of 10 current tenure-track faculty members from outside the University, with plans to hire five more over the next four years, he said.
Batten's interdisciplinary programs and co-curricular offerings have brought diverse luminaries to Grounds, among them former Supreme Court Justice Sandra Day O'Connor, presidential adviser Theodore Sorensen and columnist David Brooks, in addition to officials such as Sen. James Webb, Rep. Gerry Connolly, Rep. Eric Cantor and Gov. Robert F. McDonnell.
Media Contact
Media Relations Associate Office of University Communications
brevy@virginia.edu (434) 243-0368