The University of Virginia today announced a $25 million gift from The Chris and Carrie Shumway Foundation to fund an innovative new building and new bioscience/business program.
A portion of the gift will be matched with $3.5 million from the University's Strategic Investment Fund. This gift will advance collaborative efforts between UVA's McIntire School of Commerce and its School of Medicine to create educational offerings that integrate business concepts into biomedical science and health care leadership studies. 
"The University of Virginia is a special place where innovation and tradition work hand-in-hand and we are proud to support its outstanding faculty and students," Chris Shumway, a McIntire School alumnus, said. "By creating space and curriculum to support innovative learning, we are preparing students to contribute in significant ways to society."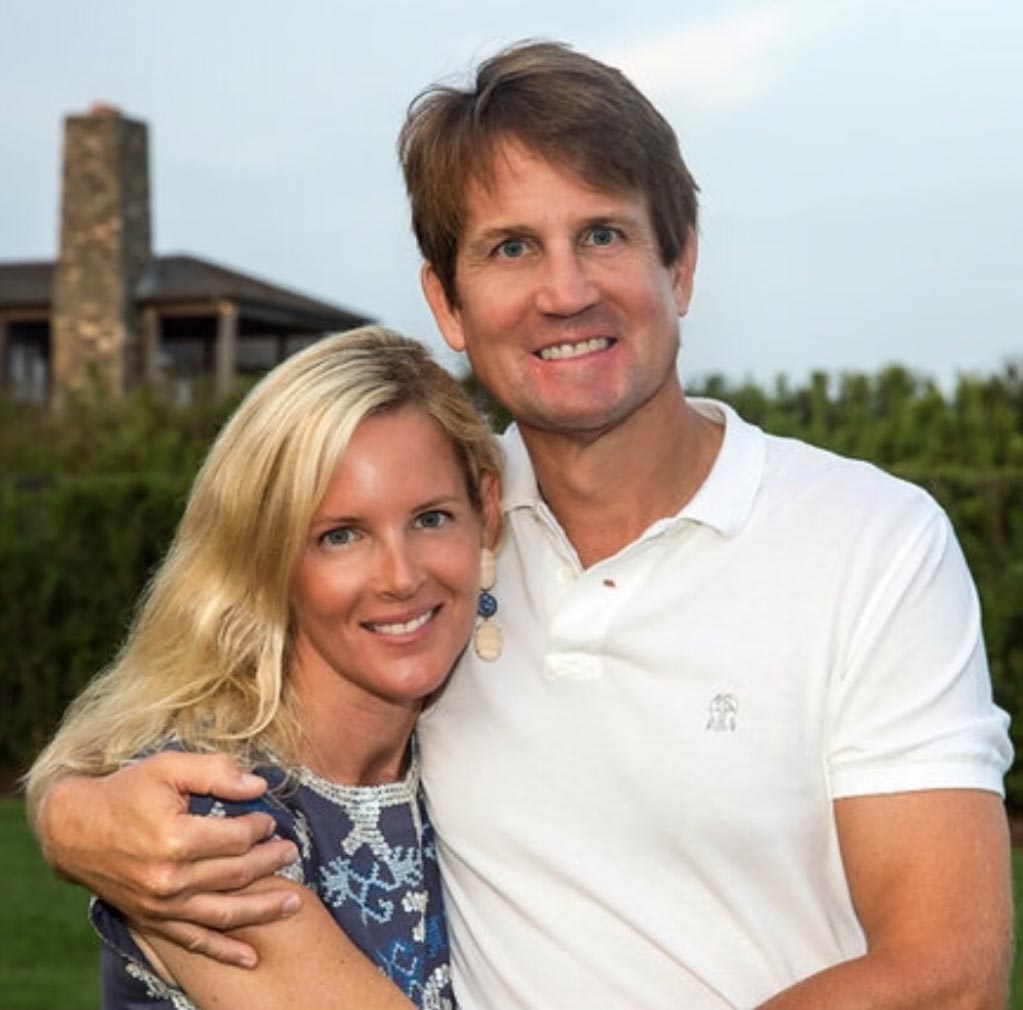 Carrie and Chris Shumway. (Contributed photo)
"This generous gift from The Chris and Carrie Shumway Foundation deeply aligns with the strategic priorities of our campaign and will help us to remain focused on delivering our globally recognized business education experience," Carl Zeithaml, dean of the McIntire School of Commerce, said. "These funds will ensure McIntire's ability to accommodate new programs and initiatives, like bioscience/business, with increased numbers of students, faculty and staff for years to come."
In December, the University of Virginia Board of Visitors approved a proposal for an additional McIntire School academic building to be constructed adjacent to the school's current facilities on the University's historic Lawn. The planned facility, which will bear the Shumway Foundation's name, will support and symbolize McIntire's position as a world leader in undergraduate and graduate business education. Through a dynamic architectural design incorporating versatile spaces, the building will invite collaboration and innovation both within the McIntire School community and among the University, businesses and community partners. Flexible classroom spaces, enhanced study areas and dynamic labs will foster hands-on learning that includes data analytics visualization, behavioral research and multimedia analysis.
As the managing partner of Shumway Capital, Chris Shumway oversees investments in a wide range of long-term, high-growth businesses. He is a trustee of The Chris and Carrie Shumway Foundation, serves on the McIntire School of Commerce Foundation Board of Trustees and chairs the board of the Stamford School for Excellence, a free, public pre-K-to-fourth-grade charter school in Stamford, Connecticut. He also serves as a visiting professor at the McIntire School, teaching "Global Macro Investing."
"I am incredibly grateful to Chris and Carrie Shumway for their support of the McIntire School and the University," UVA President Jim Ryan said. "As president, my message to students and faculty has been, 'When in doubt, build a bridge.' This gift is a perfect example, helping to build bridges between McIntire and the UVA School of Medicine that will help make health care more efficient."
Article Information
September 25, 2018
/content/shumway-foundations-25-million-gift-backs-new-mcintire-building-program