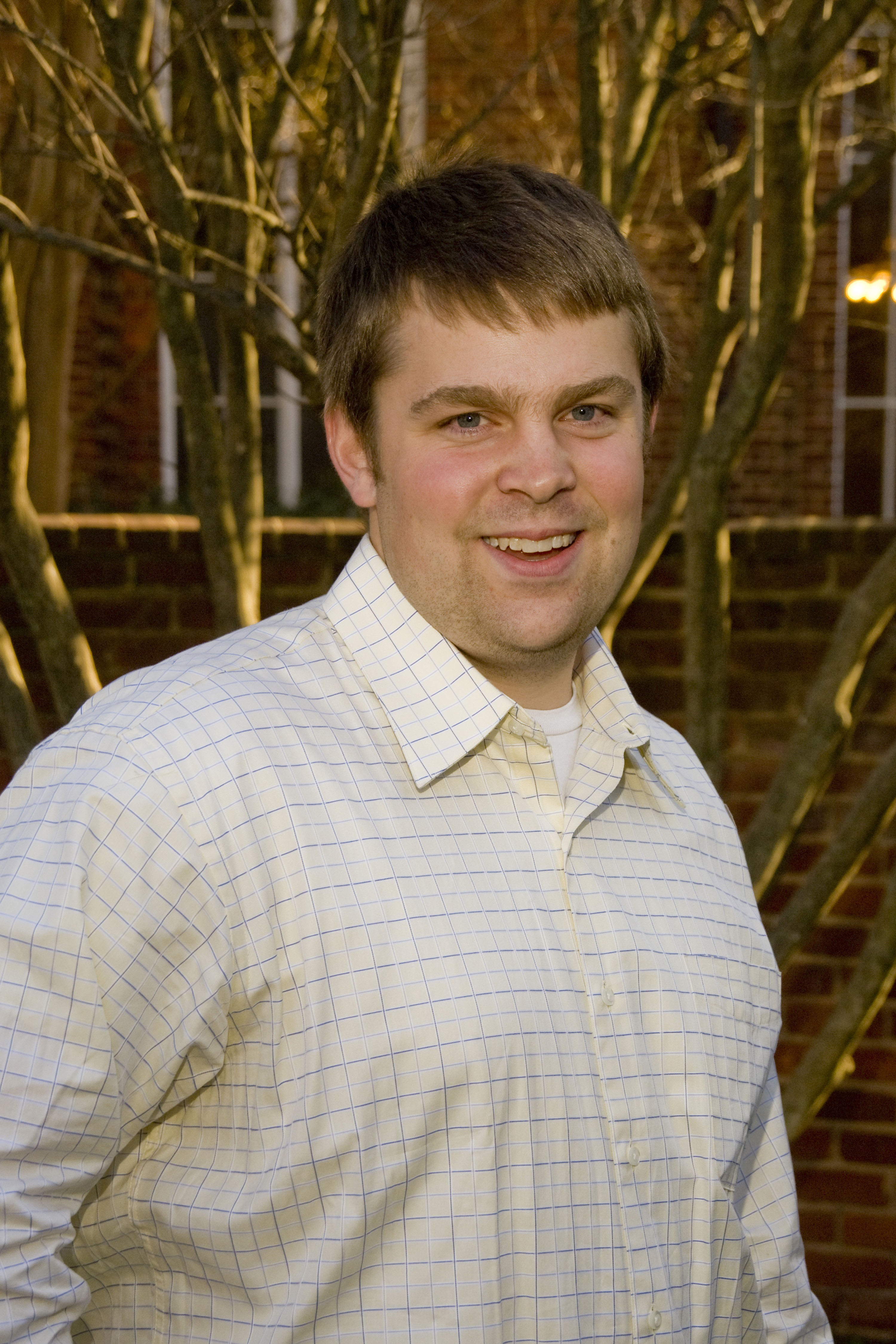 May 11, 2009 — Jesse Quinlan accomplished much during his years at the University of Virginia's
School of Engineering and Applied Science
– everything from having a technical aerospace paper published by the Virginia Space Consortium to leading a student team's completion of a design report for a supersonic commercial aircraft. He also saw a skate park design he began in high school become a reality when the Page County, Va., park opened to the public in the fall of 2008.
They all add up to a rich experience that has fostered a lifelong passion for learning that goes beyond his interest in aerospace engineering.
On May 17, Quinlan, of Luray, Va., will receive a degree in aerospace engineering with a minor in applied mathematics.
"As I reflect on all of the courses I have taken and all I have experienced, I can confidently say the single most important thing I have learned is how to learn," Quinlan said. "In a world that is evolving at an ever-increasing rate, technological leaders must be able to keep pace. In my eyes, knowing how to learn is much more powerful of a skill than simply specializing in a field." 
This fall, Quinlan will attend the Georgia Institute of Technology as a Ph.D. student in the Space Systems and Design Laboratory. As part of his studies, he will participate in a partnership between the National Institute of Aerospace and Georgia Tech through which he will live and work at NASA Langley Research Center in Hampton. 
Ultimately, Quinlan hopes to work in a national research lab or perhaps with one of the budding aerospace startups focused on developing the next generation of commercial spaceflight. 
While at U.Va., Quinlan's academic achievement earned him membership in numerous honor societies and scholarship awards. He was a member of the Phi Eta Sigma National Honor Society, the Tau Beta Pi National Engineering Honor Society and a member chairman and president of the Sigma Gamma Tau National Aerospace Engineering Honor Society.
During the past four years, he received several academic scholarships, including the Waste Management General Scholarship, the Colgate Darden Scholarship, a Virginia Space Grant Consortium Undergraduate Aerospace Research Scholarship and the Patrick Kerr Skateboard Scholarship.
His honors and awards include receiving Intermediate Honors, the Lockheed Martin Distinguished Student Award, the Harold S. Morton Mechanical and Aerospace Engineering Award and the Ruby Broy Mathematics Award.
Most recently, he received this year's Sigma Gamma Tau undergraduate honor award for the Mid-Atlantic region and was one of two Engineering School Outstanding Student Award winners. Also, his thesis capstone project, "Minimization of sonic-boom via fuselage shaping for the preliminary design of a supersonic commercial aircraft," was a runner-up in the Engineering School's 2009 Undergraduate Research and Design Symposium.
While racking up a long list of accolades, Quinlan led a team of 13 undergraduate and graduate student researchers as the design team leader for his fourth-year aerospace design class. Their goal was to design a supersonic commercial aircraft to compete in a NASA-sponsored university design competition. 
In the end, the group produced a 135-page design report detailing every aspect of the preliminary design for a supersonic commercial aircraft that they dubbed the Celeritas (which means "swiftness" or "speed" in Latin). 
While Quinlan's accomplishments reflect a mastery of technical aerospace concepts, he believes the Engineering School also taught him the larger societal context of engineering.  
"The Engineering School has provided me with a sense of belonging in my field," Quinlan said. "Furthermore, it has allowed me to analyze engineering in a unique perspective – not just as a technology enabler, but also as social shaper. The role that engineering plays in a society like ours is a complex one, but the Engineering School has provided me with the tools to predict how my work might impact society on a broad scale."
Article Information
May 11, 2009
https://news.virginia.edu/content/skys-no-limit-aerospace-engineering-standout