When the University of Virginia's first-team offense took the field at Scott Stadium for a recent intrasquad scrimmage, Ryan Swoboda lined up at right tackle. Nothing remarkable about that, many observers might have said. At 6-foot-10 and 305 pounds, Swoboda is a huge presence, and his background in basketball is evident in his footwork.
To those who know what he had to overcome to be in that position, however, the sight of Swoboda on the field alongside his teammates stirs strong emotions.
"It makes you so excited for him and proud of how hard he's worked," said Kelli Pugh, UVA's associate athletics director for sports medicine. "We love all these guys, but because of what Ryan went through, he's certainly always going to have a special place in our heart."
Head coach Bronco Mendenhall said: "It's gratifying. I love the change in people that occurs through struggle, and we think struggle is the law of growth. That doesn't mean we want hardships or mishaps to befall people, but once it happens, then how you frame it and how you respond is everything, and Ryan's done a really nice job of how he framed it and how he responded and how he worked through it and how he persevered. And it's so rewarding to him and myself and the team to see him out there playing."
On July 12, 2017, a typically steamy summer day in Central Virginia, Swoboda and the other freshman players in Mendenhall's program gathered for a conditioning session on the practice field next to the McCue Center. About six weeks earlier, Swoboda had graduated from Windermere Preparatory School outside Orlando, Florida, and now he was ready for his third workout as a Cavalier.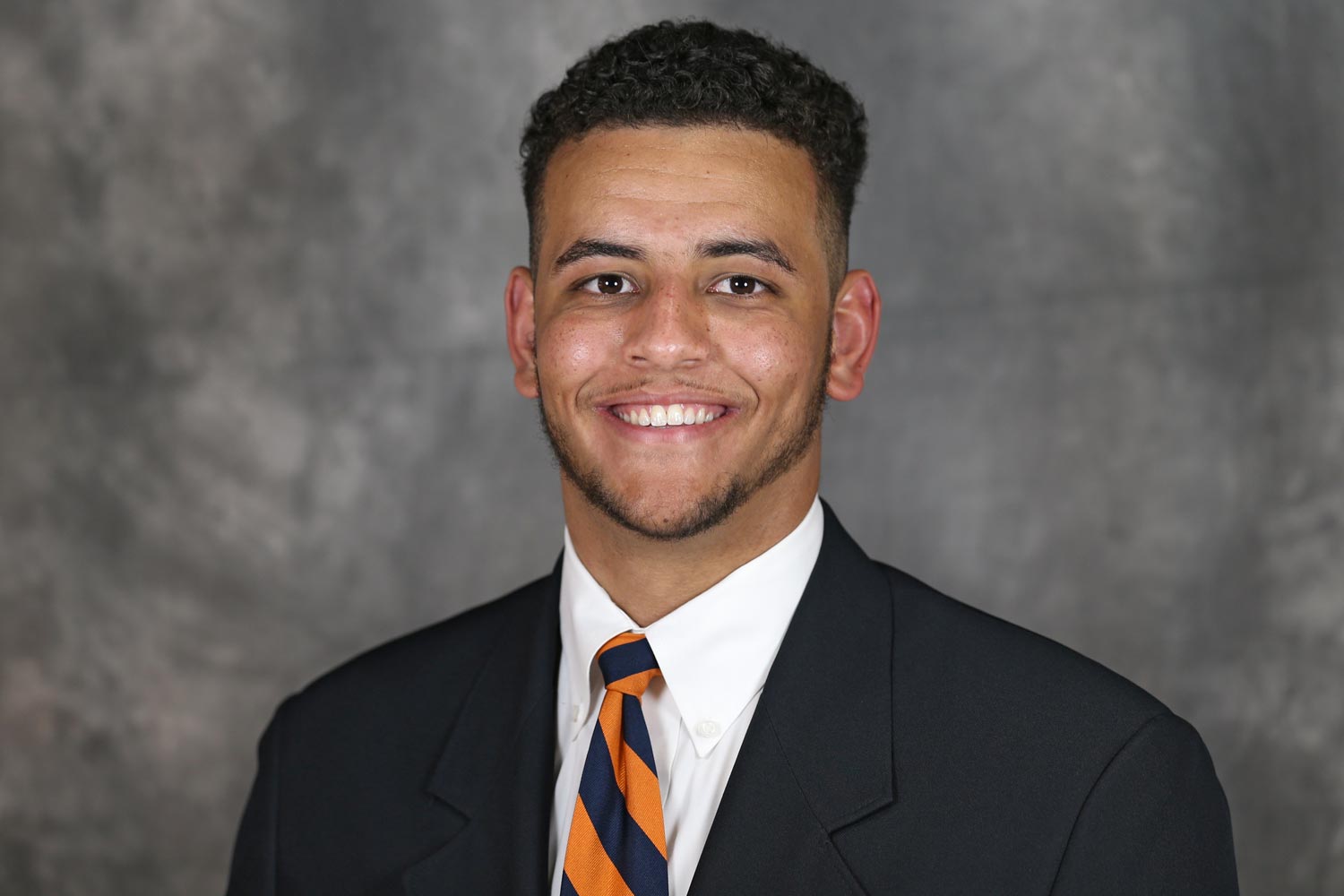 Swoboda said his long recovery from heat stroke taught him the value of patience and small improvements.
"It was just a normal morning," Swoboda recalled. "I drank my gallon of water [beforehand]. I did everything normally."
But as the workout progressed, his core body temperature started to climb, and Swoboda began to feel unsteady, unbeknownst to the athletic trainers overseeing the session, Keith Thomson and Jeff Boyer. Swoboda said nothing to them, "because I didn't know how serious it was in the moment. I just wanted to push through the workout."
Eventually, he collapsed, and the athletic trainers rushed to him. A core temperature of 104 degrees or higher, Pugh said, is considered heat stroke. Swoboda was at 109 degrees.
He remembers little of what happened next, but UVA medical staff, while waiting for an ambulance to arrive, used ice and water to lower Swoboda's temperature. Among those who treated Swoboda was Jeremy Kent, a UVA primary care physician.
"Keith, Jeff and Dr. Kent saved his life," Pugh said.
Back in Orlando, his parents, Kirk and Sophia Swoboda, learned of their son's plight.
"As a parent the worst call you can get is that something has happened to your child," Kirk Swoboda said.
He couldn't get a flight out of Orlando until the next morning, so Kirk got in his car and left for Charlottesville immediately. What was usually a 12-hour drive for him took 10. When he arrived at the hospital, Kirk found several members of UVA's athletics department with his son, including Mendenhall, who had postponed his vacation and stayed all night with Swoboda.
"My presence was the best way I could let the family know that we are here and we are supportive and we want to contribute, in any way possible, to his recovery," Mendenhall recalled.
That recovery did not go as doctors hoped. Swoboda ended up staying in the hospital about three weeks.
"At one point they had 12 machines hooked up to him," his father said, "keeping him alive."
In an attempt to stabilize Swoboda's temperatures, doctors finally induced a coma. Pugh was out of town when Swoboda collapsed, and he was unconscious when she returned and saw him in the hospital.
"It was absolutely terrifying," she said.
When it was time to bring Swoboda out of his coma, his doctors were unable to do so initially, an excruciating experience for his family.
"At that point I thought he was going to die," his father said.
Swoboda's temperature eventually stabilized and slowly returned to normal, and his condition improved. But he doesn't remember significant parts of his stay in the hospital.
"Where my memories start is a little blurry, I guess," Swoboda said.
When he was finally released, there was no guarantee he'd ever be able to play football again. His doctors "told me if I wanted to play again, it would be a really long process, I'd have to be really patient, and I'd have to go and take certain tests and pass those," Swoboda said.
He was determined to try, "but I think I started for the wrong reason," Swoboda said. "I was frustrated when I first started, and it was kind of like this 'I'll-prove-people-wrong' kind of thing. But I learned quickly that I wouldn't have the patience to do the whole process if I had that attitude. Later I just wanted to prove it to myself and become the best football player I could be for myself and not for other people."
He did so with the blessing of his parents, who told him they'd support him no matter which path he chose to follow.
When his son was in the hospital, said Kirk, who played football at Pacific University in Oregon, "you're like, 'Please just walk again and live and you'll be fine.' But afterward, when he starts healing, you don't want to take [football] away from him. It's his goal."
His comeback proceeded at a glacial pace. Swoboda, who lost about 40 pounds after the incident, was able to begin the fall semester at UVA as scheduled in 2017, and "once I started going to classes, Keith had me walk pretty slowly on a treadmill for about 10 minutes," he said. "And then maybe after a week of that I'd do 12 minutes, then 15."
Swoboda smiled. "But I remember that 10-minute walk on the treadmill was pretty hard."
For his 19th birthday in September 2017, the athletic training staff gave Swoboda a present: They let him run for the first time since his collapse.
"I was real jazzed about it," Swoboda said. "I'd do a 60-second jog and then go back to walking. Then a 60-second jog. I did that for about a month or so, and then slowly they'd let me do more running, and by about the end of the year, I'd run about 2½, three miles [at a time] on the treadmill. That's all I could do, run."
As 2017 gave way to 2018, Swoboda's workload increased, and he began doing pushups and planks under Thomson's supervision. In January 2018, something more important occurred: UVA sent Swoboda to the Korey Stringer Institute in Storrs, Connecticut.
The institute, which opened in 2010, is named for the Minnesota Vikings' Pro Bowl lineman who died of exertional heat stroke during training camp in 2001. In addition to educating schools, teams, athletes and others about ways to prevent heat stroke, the Stringer Institute tests people's tolerance for heat.
In his first visit to the institute, Swoboda failed the heat tolerance test, "but they said my numbers were good enough that I could work out under monitoring." The testing involves exercising on a treadmill in a heat chamber while vital signs such as heart rate, sweat rate and core temperature are monitored.
Back in Charlottesville, with athletic trainers supervising him, Swoboda was able to wear a helmet during spring practice last year, but wasn't cleared for contact. He worked on the side with the training staff as part of his acclimatization program.
"A typical physiologic response to exercise is that your core temperature climbs, and then it plateaus," Pugh said. "And you can keep exercising in the heat, but your body is acclimated and can dissipate heat appropriately, so that you stay at the same temperature."
In the spring of 2018, Swoboda had not reached that point yet. In all, he visited the Stringer Institute four times: three times to be tested and once for training. That reflected the severity of his condition.
"With heat stroke," Pugh said, "once you get to 106 degrees Fahrenheit, your proteins start denaturing. And so heat stroke affects multiple organ systems, in terms of kidney function, liver function, all these other systems. He was that sick and that severely injured from his heat stroke, and it took him that long to recover."
Each time he was tested at the Stringer Institute, however, Swoboda showed progress, and on July 30, 2018, a few days before the first practice of training camp at UVA, he was finally cleared to play again.
"It was a really long process, and I'm sure Ryan got frustrated," Pugh said, "but he always showed up ready to work. He has a great sense of humor, and he was great to work with."
Swoboda appeared in every game last season for the Wahoos, who finished 8-5. He was moved to tight end for three games, one of which he started, but spent the bulk of the season at his natural position, offensive tackle.
His college debut came on Sept. 1, 2018, at Scott Stadium, where Virginia beat Richmond, 42-13. His parents were in the stands.
"It was really, really nice to see him on the field," Kirk Swoboda said, "but at the same time I was very nervous, because he hadn't really played in two years. His timing was off, and he was really nervous, too."
Swoboda's experience has shaped the way UVA's athletics department approaches exercise in the heat. Since then, the football program has taken additional measures to prevent such incidents.
In addition to educating players about concussions each year, as the NCAA requires, Virginia's sports medicine staff now teaches them about heat illness as well.
"So we did that in that team meeting on Aug. 1, before we started camp," Pugh said. "And since Ryan's heat stroke incident, we've also changed some of our practices on how we're monitoring players."
At the University of Florida, where Pugh earned her master's degree, her thesis focused on ingestible core sensors. The Stringer Institute recommended UVA use sensors to monitor Swoboda during the acclimatization process. 
"It looks like a big multi-vitamin," Pugh said, "and once it's out of your stomach and into your small intestine, then it can accurately measure core temperature."
In a data recorder that looks like a cell phone, the athletic trainers "program in the serial number and the calibration number of the sensor that that player took," she said. "We assign the player a number. And I walk up to Ryan and I punch in 0-1, because Ryan's No. 1 on the sensor, and it tells me what his temperature is."
Also, Pugh said, the football program has implemented additional protocols for how it monitors incoming freshmen and transfers each summer. For the first 14 workouts of the summer, every newcomer takes a core temperature sensor, "and we monitor them during their workouts if they're outside," Pugh said.
"If they make it through the first 14 days without any heat incidents, because that's how long it takes your body to acclimate to exercise in the heat, and their core temp is staying in a pretty reasonable range, then we let them stop taking the temp pills, and we just monitor them, through body weight, hydration and reported symptoms, the way we monitor the rest of the team," she said. "Then we start up again in preseason camp, when they put pads on. So right now, all the first-years and the transfers are taking core temp pills."
In addition to closely monitoring Swoboda, the staff does the same for players who have demonstrated they are susceptible to heat illness, Pugh said. "We'll continue to give them a core temp sensor until the weather cools down. We have a handful of guys – some first-years that we're learning run a little hot, and then some other upperclassmen that also run hot – that we will monitor until the weather cools off in October."
Pugh said all of UVA's athletic trainers have been trained in heat injury management. Moreover, she said, the emergency action plan at every athletic facility on Grounds includes a heat management plan.
Also, Stringer Institute staffers traveled to Charlottesville early this year to meet with UVA staffers. "They walked all of our fields and looked at all of our policies and procedures and helped us with improving things," Pugh said. "It was a great self-analysis, to really make sure that we are doing everything we can to keep people safe."
Pugh added that the commitment UVA's athletics department "has made to this core temperature monitoring is amazing."
A UVA graduate, Pugh has been the primary athletic trainer for football at her alma mater since the spring of 2008. During her tenure, she said, Virginia has "certainly had plenty of other players with heat cramps and heat exhaustion," but nothing like what Swoboda suffered.
"You have to learn from it," Pugh said. "It's been a great teaching tool, to show the coaches which drills make kids hotter and for the student-athletes to be a little bit more in-tune with their bodies, in terms of recognizing 'This is when I'm getting in trouble.' versus 'This is just a hard workout.'"
To see Swoboda in such distress was difficult for him, Mendenhall said after a recent practice, "knowing that he's in my care and that I'm responsible. That's for everyone out here on the grass today and everyone in the organization. I'm responsible for anything that happens to them, and when there's something that happens that is significant, and life-threatening, it certainly has an impact. 
"So not only did Ryan go through a challenging situation, myself as a coach and we as a staff did too, and learned and grew."
In college football, there have been numerous cases of exertional heat stroke, some of them fatal, over the years. 
"It's so sad," Pugh said. "So tragic. It has happened in other places, and all of us – coaches, athletic trainers, players – have to be aware to step in and know what to do when we are seeing [heat issues]." 
The Swobodas know how fortunate they are, and they want to help spread awareness about exertional heat stroke.
Thanks to the efforts of the UVA Medical Center, the athletic training staff, UVA's players and coaches, and the "thousands of people praying for Ryan from all corners of the world, Ryan is alive," Kirk Swoboda said. "It took a team."
Sophia Swoboda also expressed her appreciation for "all the love and support we received from the entire UVA football family," especially Mendenhall, Pugh, Thomson, offensive line coach Garett Tujague, Associate AD for Football Gerry Capone and head athletic trainer Ethan Saliba.
Saliba, who's also an associate AD, "was at the hospital with us 24/7," Sophia Swoboda said.
For Ryan, the experience was frightening and exhausting, but "I wouldn't really trade it," he said. "That yearlong process was really hard, but I think I learned just so much through it, and now I can apply those things to being a better football player."
His recovery included "a whole year of just focusing on 'little goal, little goal, little goal,'" Swoboda said. "Ultimately you want the big goal of playing football, but I knew, 'OK, well now I just have to do two more minutes of jogging.' It can get frustrating, but after developing that patience, I feel like now I can look at myself on the field and say, 'OK, I'm not where I want to be right now, but I know that this constant improvement and just getting really good at getting better is going to get me where I want to go.'"
Article Information
August 26, 2019
/content/standing-tall-offensive-lineman-overcomes-life-threatening-ordeal