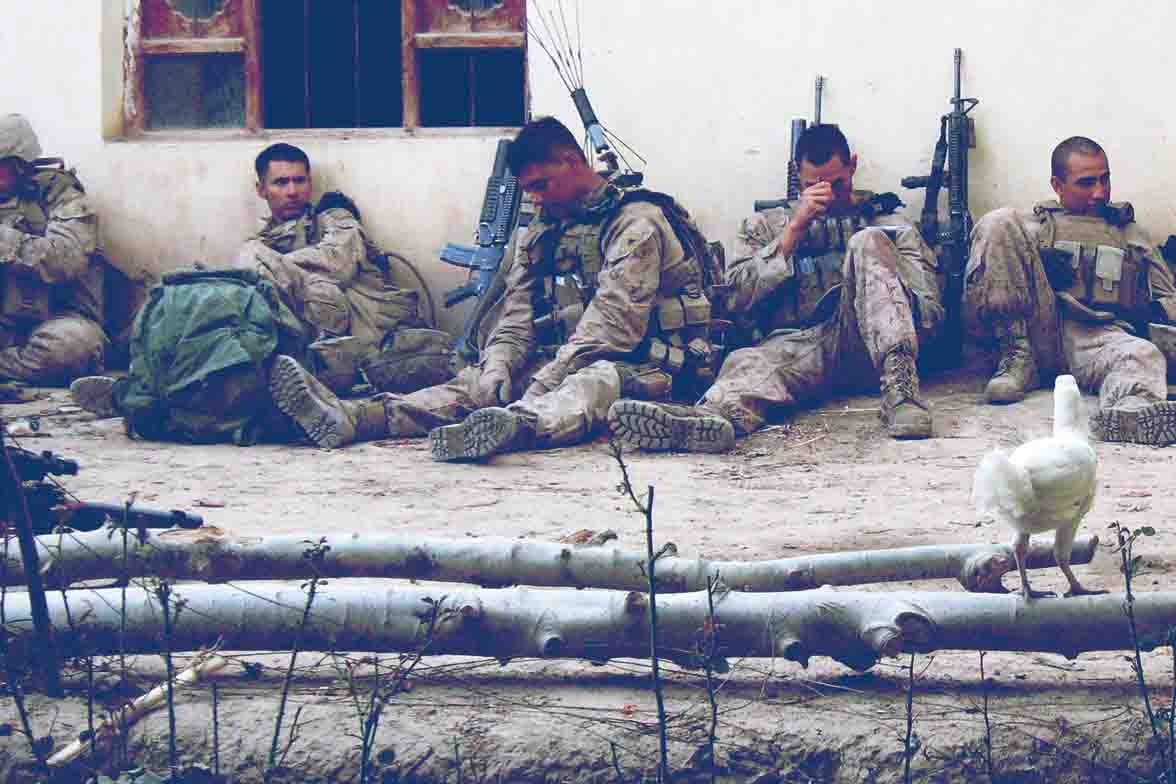 Legend holds that the University of Virginia's Women's Club Rugby Team was founded on a dare directed at some female students from a boastful member of the men's team in the late 1970s. It's been flourishing ever since.
The club team competes at a Division I level and has advanced to the national semifinals more than 16 times. This year, for the first time ever, the fearless women of Mad Bowl will compete in the USA Rugby Women's Division I Spring Championship. They will take on the University of California, Davis in Moraga, California on Saturday.
"The best thing about rugby is that it's the best game in the world," said the team's volunteer head coach, Nancy Kechner. "Kids come out. We don't cut them. We offer them the chance to play this fabulous sport that is everything their moms said, 'Don't do' – don't play in the mud, don't hit other girls, don't be too aggressive."
Kechner, who also works as a research software support and data consultant in the Library Data Commons at the Curry School of Education, is a rugby alumna herself and has watched the sport grow in popularity over the years.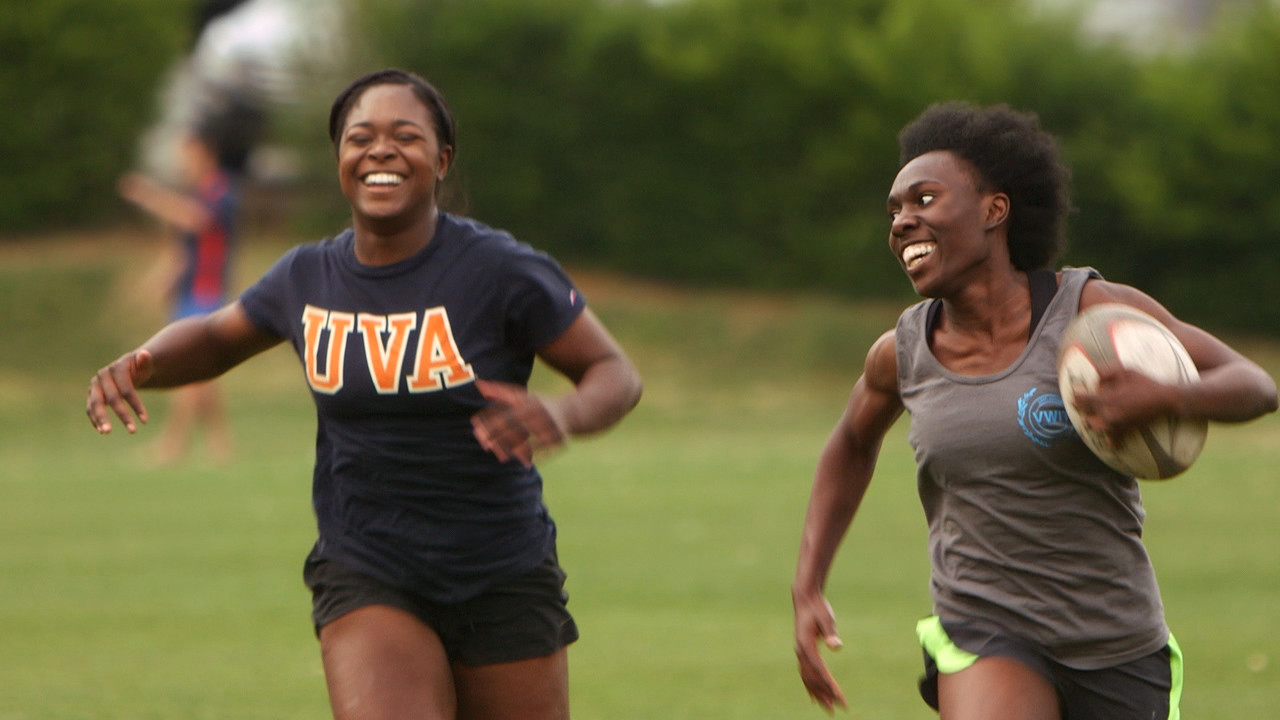 Center Summer Harris-Jones, left, and flanker Elizabeth Anderson practice ahead of the upcoming championship game.

As she mentions, the team holds no tryouts. Any young women who can keep up with the schedule and the intense physical demands are guaranteed a space on the team.
"I think that's one thing that's really great about us is that we accept anyone. Rugby can be for any body size," third-year rugby wing Joy Jefferson said. "It doesn't really matter what your body type is or your athletic ability. When you come here, we accept you as you are and then try to teach you the basics."
Once players learn the basics, Kechner and her assistant coach Julie Comer let them take charge on the field. Just like in rugby played at the international level, the coaches guide in drills and planning, but they leave it up to the team captains to call plays and react to the other team's strategies during matches.
"Smart kids come out to play rugby because we give them the keys to the car and say 'drive away,' and this year they're driving to the national championship," Kechner said.
By giving them "the keys to the car," Kechner means that the rugby team practices an open style of play. They never head into a match with a specific game plan. Instead, their actions are responsive and rely heavily on constant communication so they can adjust on the fly. With that constant communication and shared experience, the team has learned to function as a seamless unit both on and off the field.
Team co-caption Christy Haney, or "C-Train" as she's called when playing her position as tight head prop, says the team's semifinal match against the University of North Carolina was the embodiment of that kind of united determination.
"It was the third time that we had played [UNC] for the third consecutive weekend, and by that point, you really get to know the girls on the other team really well," Haney said. "They're ready for what you've got and you're ready for what they've got, and I think we really hit our stride as the UVA rugby team. We really played our game instead of just playing against them. We played to win."
For UVA's players, that kind of resilience comes not only from sticking with such a demanding sport, but also from learning the discipline needed to juggle rugby with an intense course load. Players balance their studies with an average of eight hours per week devoted to practice and workout sessions, along with many weekends spent traveling for matches.
Despite the sometimes-harsh schedule, most players find the sport and the camaraderie it fosters addictive.
"The physicality is something that you're either drawn to or you're not," third-year co-captain and inside center Zoe Schmitt said. "I can remember when I made my first tackle, and it wasn't even a full tackle, it was just getting my shoulder into somebody. I was like, 'This is awesome.' That's something that either clicks with you or it doesn't."
Players live through the shared experience of constantly being knocked down and learning to get back up and keep running. Sometimes those hits come from opponents and sometimes from their fellow teammates.
"I really value the relationships I've made with these girls," Schmitt said. "It's hard to get closer to someone than hitting them three times a week in practice."
When they're not on the field, the team stays close with an almost constantly running group text chain and regular Friday night dinners at Kechner's house. Their bonds run deep and it's not unusual for teammates to live together throughout college and stay close as alumni.
"These are the friendships that last because they're based on something concrete, and that's giving," Kechner said. "Giving together and being together."
As they prepare for the national championship this weekend, a handful of alumni have come back to help the players practice. They've scrimmaged and drilled with all different types of scenarios, but when game time rolls around, they'll be sticking with their traditional open style of play. There's no specific game plan, just one single-minded goal.
"The plan is to win," Jefferson said. "It's always to win!"
Article Information
May 5, 2016
/content/tackling-dream-uva-womens-club-rugby-heads-national-championship