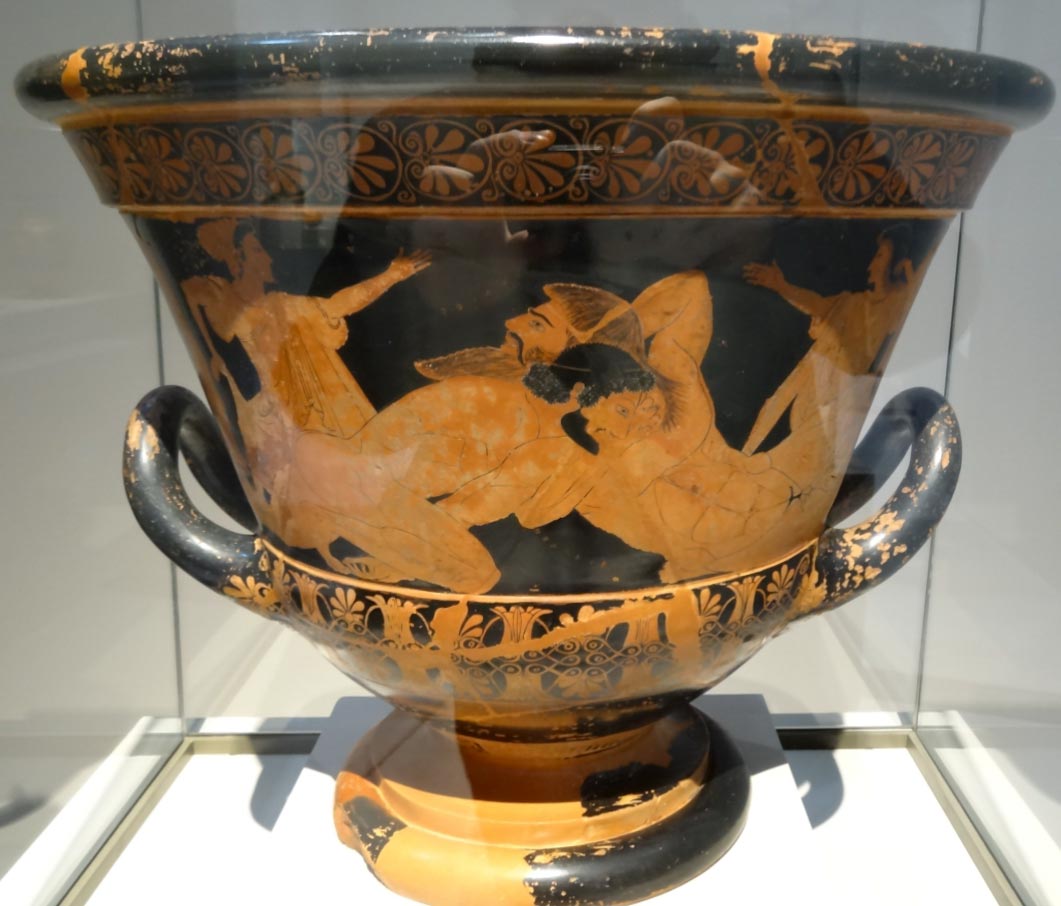 This ancient vase is considered a textbook example of Greek vase painting. (Photo by Jérémy-Günther-Heinz Jähnick)
Are the two wrestlers, Greek hero Herakles and the Libyan earth-giant Antaios, engaged in a real wrestling move, pertaining to the myth in which Herakles attempts his 11th labor?
"A special property of Antaios was that his strength increased when he was in contact with his mother, Earth – a useful benefit for a wrestler!" Dobbins said. "The only way that Herakles could win was to lift Antaios and crush him as his strength drained."
At Onesty Hall, Garland and Paulson tried to give Dobbins his answer.
With Dobbins observing and occasionally directing a sparring session, the duo – with Paulson in the role of Herakles and Garland as Antaios – attempted to replicate the move.
The final verdict?
"They have identified the under hook, a hold that is preparatory to a lift," Dobbins explained afterward. "Herakles slips his right arm under the right arm of his opponent and extends it along his chest. The left arm of Herakles is behind the back of Antaios and we can't see it. If Herakles is successful, his left arm will come across Antaios's chest and Herakles will be able to lift the giant. Antaios knows what is happening and he reaches back to grab the left hand of Herakles."