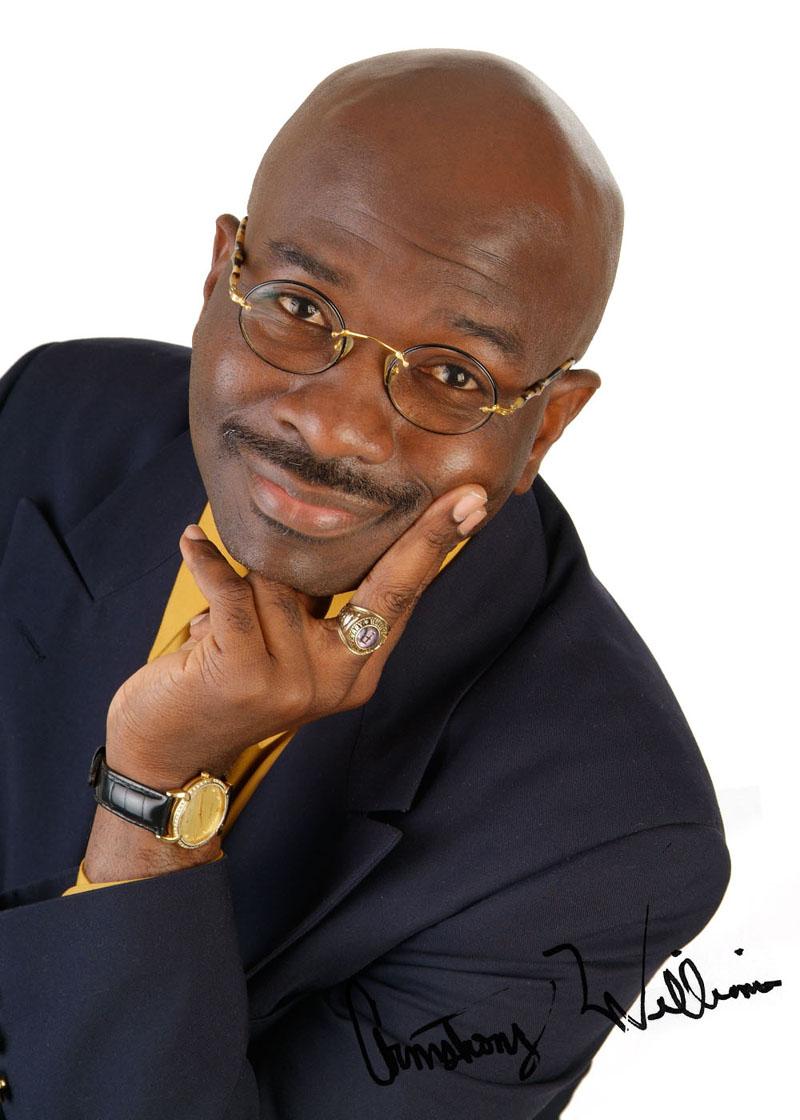 Oct. 9, 2006 -- Black conservative talk radio host Armstrong Williams has been called "one of the most recognizable conservative voices in America" by the Washington Post, and has appeared on CNN, MSNBC and NPR as a guest commentator. He calls himself  "a pugnacious, provocative and principled voice for conservatives and Christian values in America's public debates," who focuses on "issues such as the work ethic, personal responsibility and especially the restoration of morality in today's society," according to his Web site.
Williams will speak at U.Va. about  "Embracing the Obstacles of Life" on Wednesday, Oct. 11 at 3:30 p.m. in Wilson Hall, Room 301. The talk is part of the Explorations in Black Leadership project, an oral history project led by history professors Julian Bond and Phyllis Leffler that explores the nature of leadership. Begun in 2000 by Leffler, director of U.Va.'s Institute for Public History, and Bond, chairman of the National Association for the Advancement of Colored People, the project features videotaped interviews with African-American leaders, many of whom were involved in the Civil Rights movement.
An entrepreneur and third-generation Republican, Williams has served as confidential assistant to the Chairman of the U.S. Equal Employment Opportunity Commission (Supreme Court Justice Clarence Thomas), presidential appointee to the U.S. Department of Agriculture, legislative assistant to the U.S. Representative Carrol Campbell (former governor of South Carolina) and legislative aide and adviser to U.S. Senator Strom Thurmond.
Williams began his radio career in 1991 at WOL Radio, 1450 AM, in Washington, D.C., and by 1998 his show was syndicated to 26 of the top radio markets in the country. From 2002 to 2005, Williams hosted a TV show, "On Point" with Armstrong Williams, that aired on cable network TV One. His distinguished guests have included Vice President Dick Cheney, former Secretary of State Colin Powell and Secretary of State Condoleezza Rice. In 2005, Armstrong joined the lineup at New York City's WWRL 1600 AM, as co-host with Sam Greenfield on Drive Time Dialogue. He now co-hosts "The Sam and Army" show at Air America Radio AM1600 WWRL, New York's Progressive Talk, from 5 a.m. to 9 a.m. (EST) with Sam Greenfield.
A native of Marion, S.C., Williams grew up on his family's tobacco farm with nine other siblings. He displayed an early gift for public speaking, winning a high school orating contest in 1976.  Graduating in 1981 from South Carolina State University, he received his B.A. in Political Science and English. He has written two books, "Beyond Blame: How We Can Succeed by Breaking the Dependency Barrier" (1995) and "Letters to a Young Victim: Hope and Healing in America's Inner Cities," (1996). Williams is the CEO and founder of the Graham Williams Group and The Right Side Production, Inc., an international public relations and media firm based in Washington, with clients in entertainment, politics, business and charitable organizations.