Over the weekend, the University of Virginia and the Charlottesville community celebrated the 28th annual Virginia Film Festival with more than 120 film screenings that, in the words of festival director Jody Kielbasa, comprised one of the festival's "finest film programs to date."
"This is a time for our community to come together and listen to some incredible stories," Kielbasa, UVA's vice provost for the arts, told a capacity crowd at the Paramount Theater at Thursday's opening-night event. This year's lineup, Kielbasa said, paired lesser-known gems with highly acclaimed films on the 2015 festival circuit, some already earning recognition ahead of the 2016 Golden Globe and Academy Awards ceremonies.
Preliminary attendance numbers marked 2015 as another record-breaking year for the Virginia Film Festival, surpassing the 2014 crowds that had been the festival's largest to date. Throughout the weekend, students and community members gathered to watch movies and enjoy discussions led by big names in the industry. In total, the festival featured more than 150 guest appearances, including many by UVA faculty. Continued growth each year has helped establish it as a key stop on the national festival circuit and has made Charlottesville a destination for many film lovers.
Below, we take a look back at some highlights from this year's festival, including guest appearances by actress and director Meg Ryan, producer Oliver Stone, film critic Leonard Maltin, activist Larry Kramer and many more noted actors, filmmakers and academics.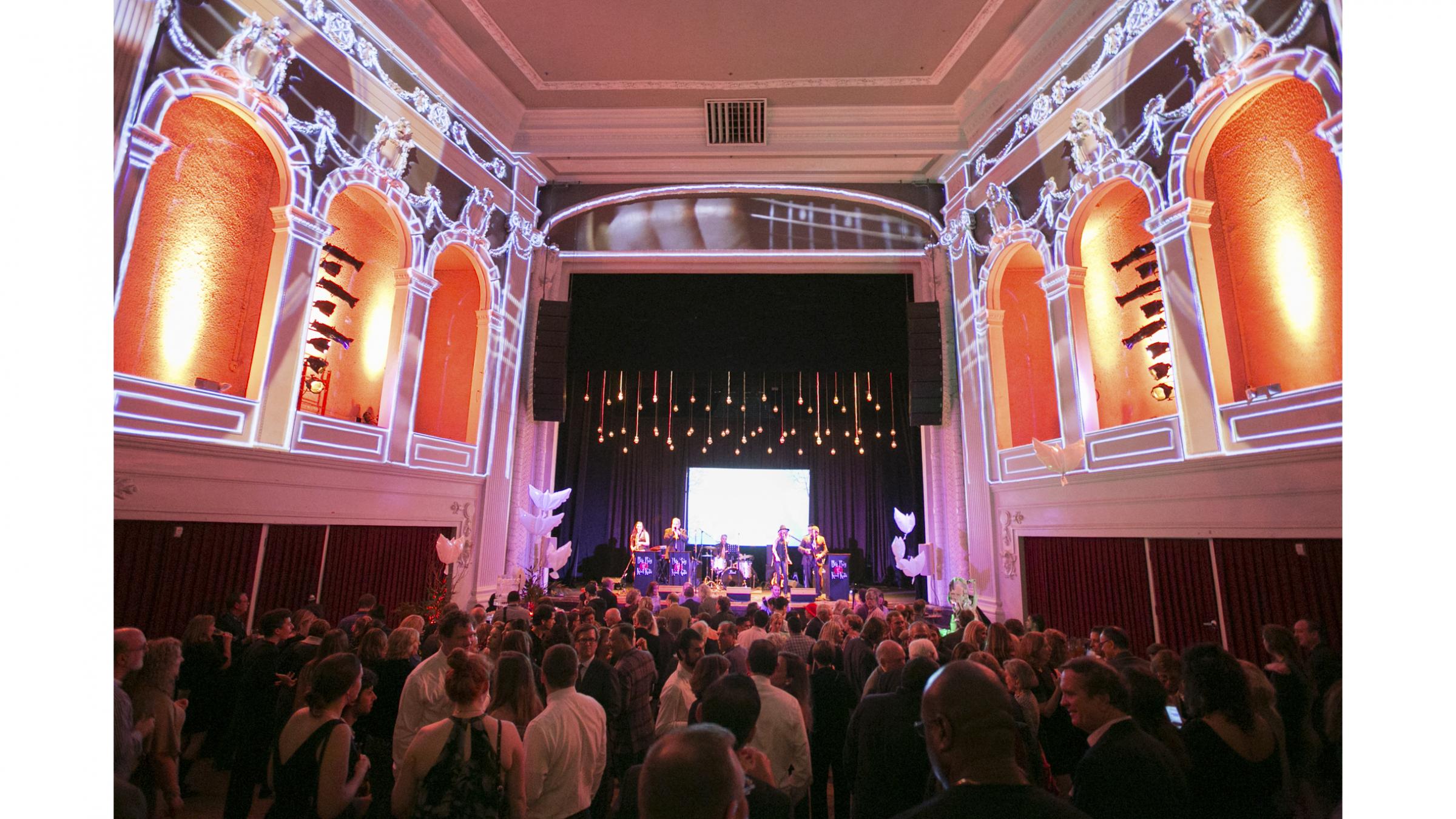 Festival-goers enjoy the Virginia Film Festival's Opening Night Gala at the Jefferson Theater on Thursday. (Photo by Tom Daly)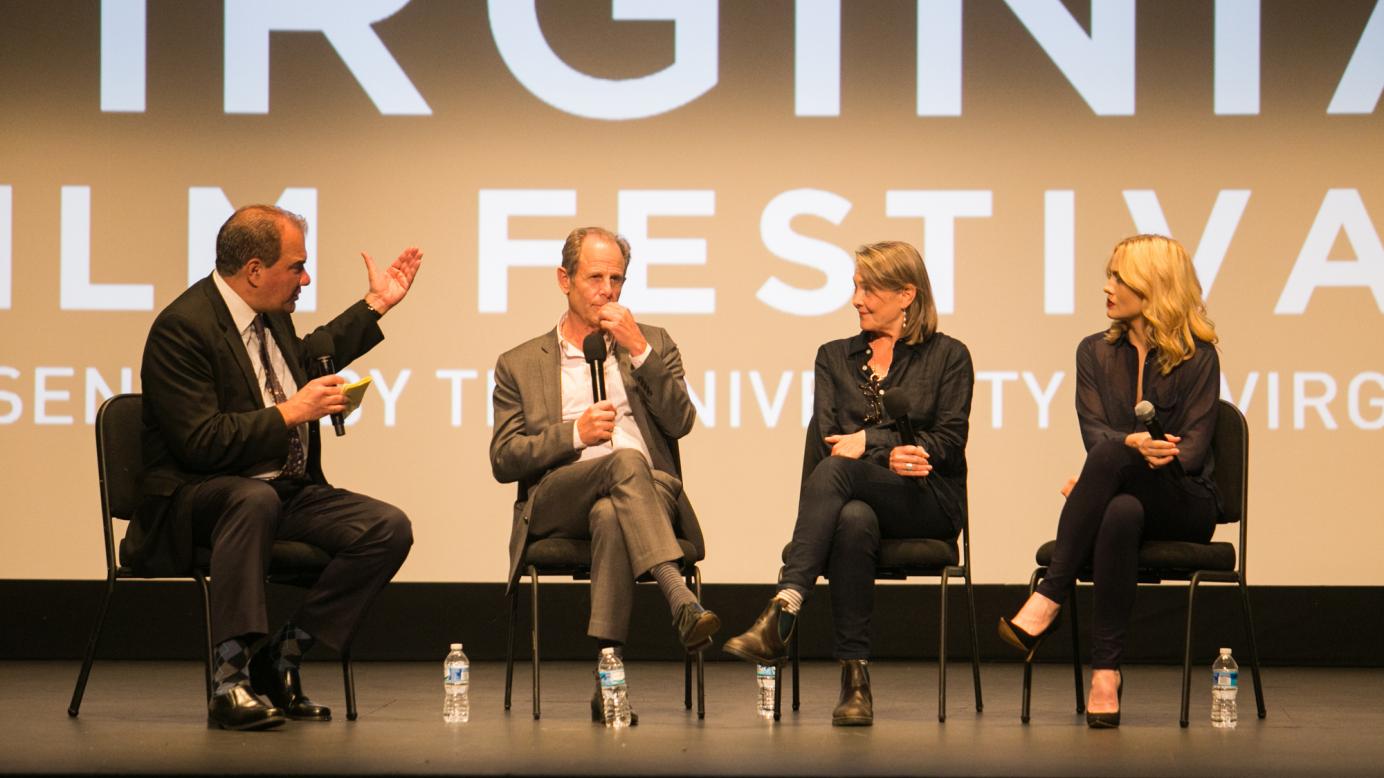 After the opening night screening of "I Saw the Light," about the rise and fall of country music star Hank Williams, director and UVA alum Marc Abraham, second from left, was onstage for discussion. Actors Cherry Jones, center, and Maddie Hasson, right, joined Abraham on stage. Jones played William's mother, Lillie Williams, while Hasson played his second wife, Billie Jean. (Photo by Tom Daly)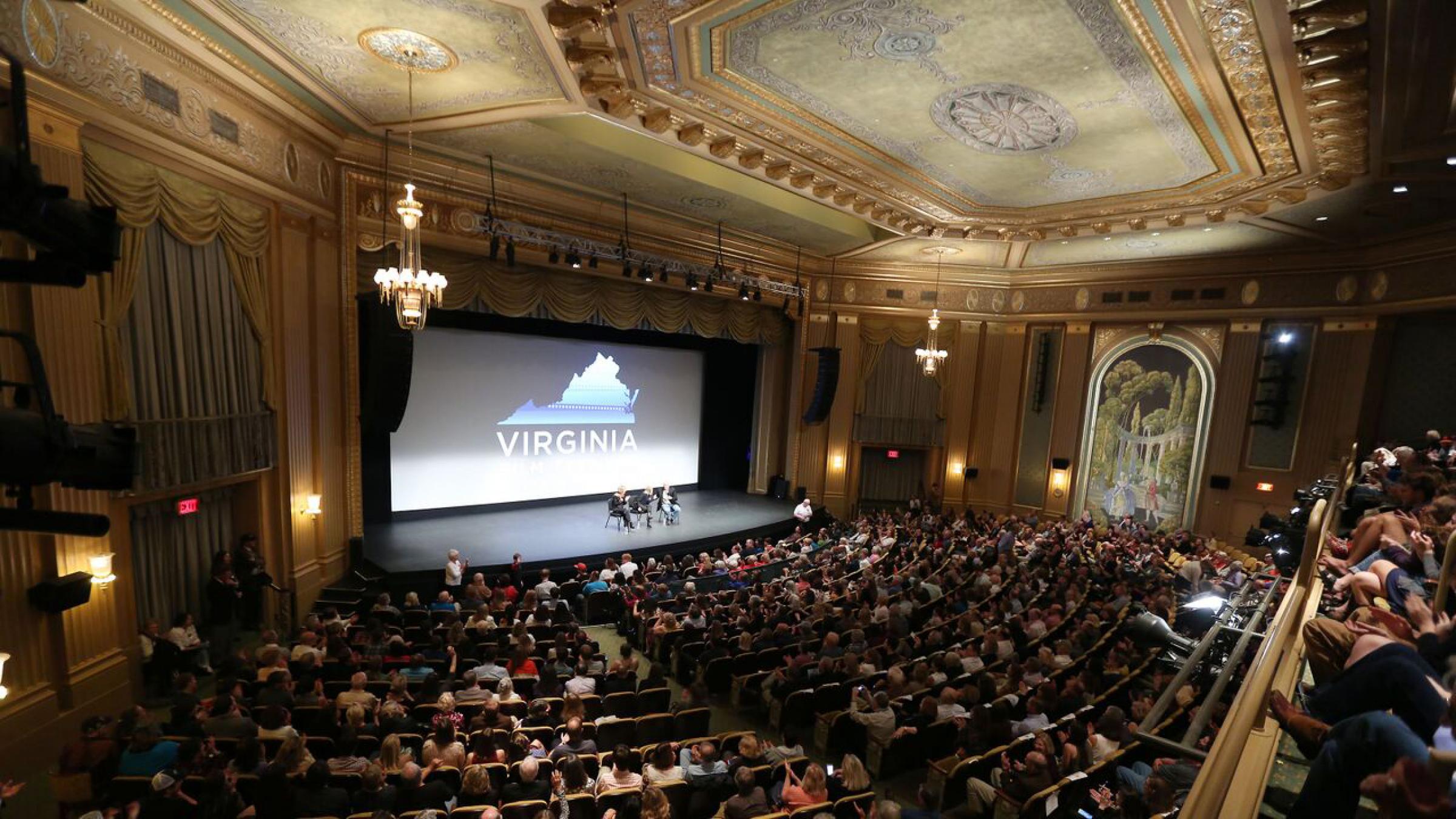 Meg Ryan and Oliver Stone both drew large crowds to the Paramount Theater during their appearances. Ryan, pictured, reflected on the transition from actress to director following a screening of her directorial debut, "Ithaca." Stone was on hand to discuss his politically charged 1989 hit, "Born on the Fourth of July," which tells the story of Vietnam veteran and anti-war activist Ron Kovic, played by a young Tom Cruise. (Photo by Amanda Maglione)
Ryan and producer Janet Brenner during a discussion of their film, "Ithaca," which chronicled a small town during World War II through the eyes of a 14-year-old boy. (Photo by Amanda Maglione)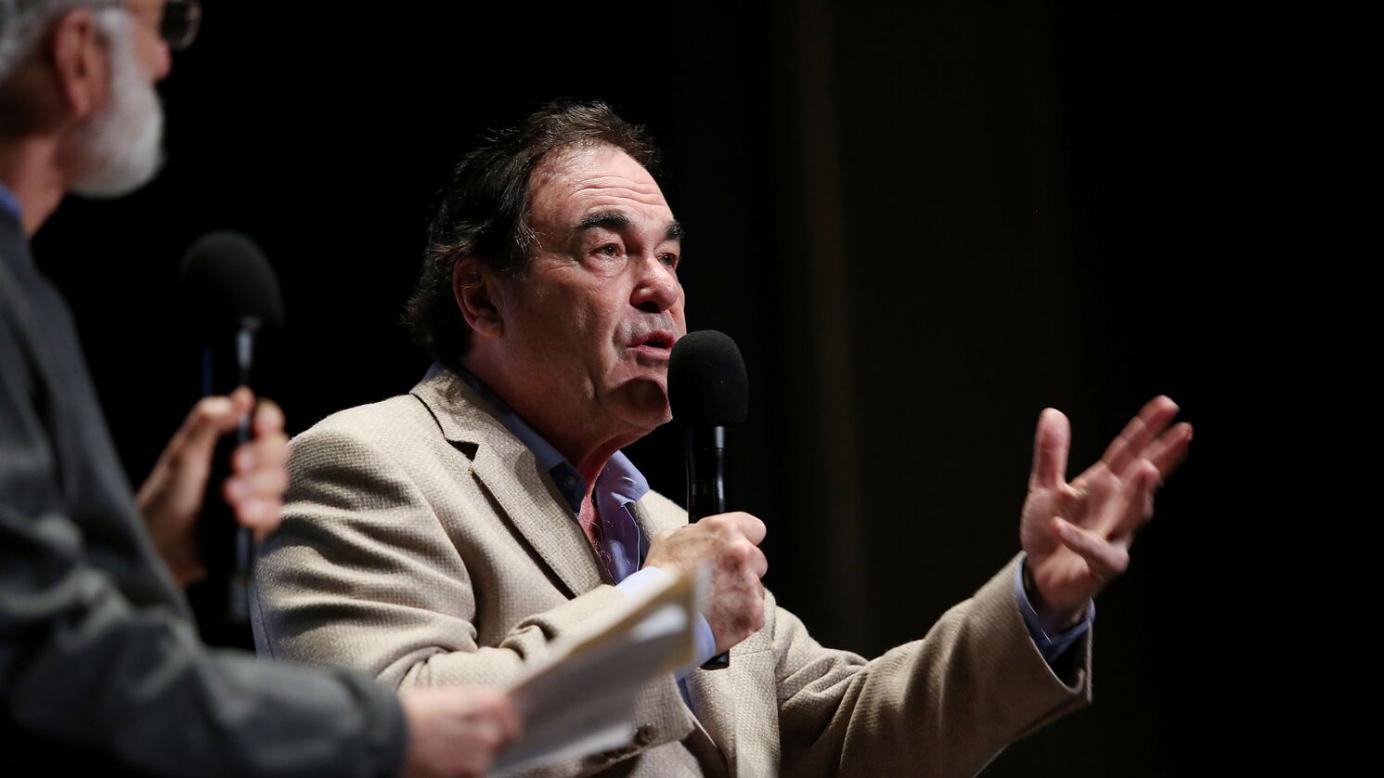 In a wide-ranging discussion, Stone spoke about his own experience serving in Vietnam, where he earned a bronze star and a Purple Heart. He also gave audience members insight into his upcoming film, "Snowden," about former National Security Agency contractor Edward Snowden. Stone had to get funding for the new film from Europe after several American studios declined to back the film, which Stone called "a hell of a story that has not really been told." (Photo by Amanda Maglione)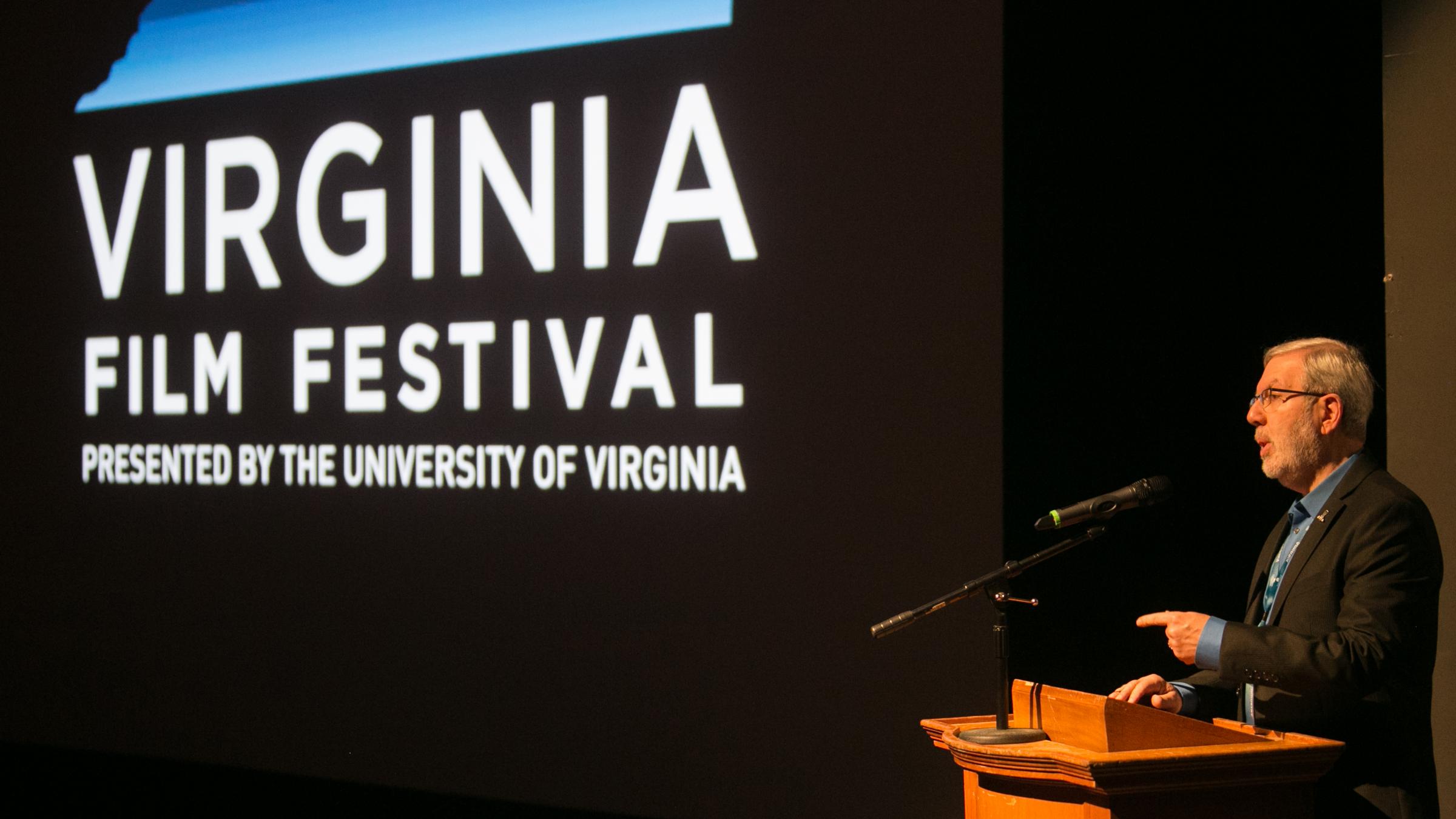 Another industry giant, film critic and historian Leonard Maltin, made several appearances throughout the weekend. Introducing Maltin ahead of Sunday's screening of the 1930s film "Employees' Entrance," Gregory Lukow, the chief of the National Audio-Visual Conservation Center, called Maltin "the face of film history and film historians in this country." Maltin provided critical historical context for that film and three others, helping modern audiences to appreciate the importance and nuance of the restored films. (Photo by Tom Daly)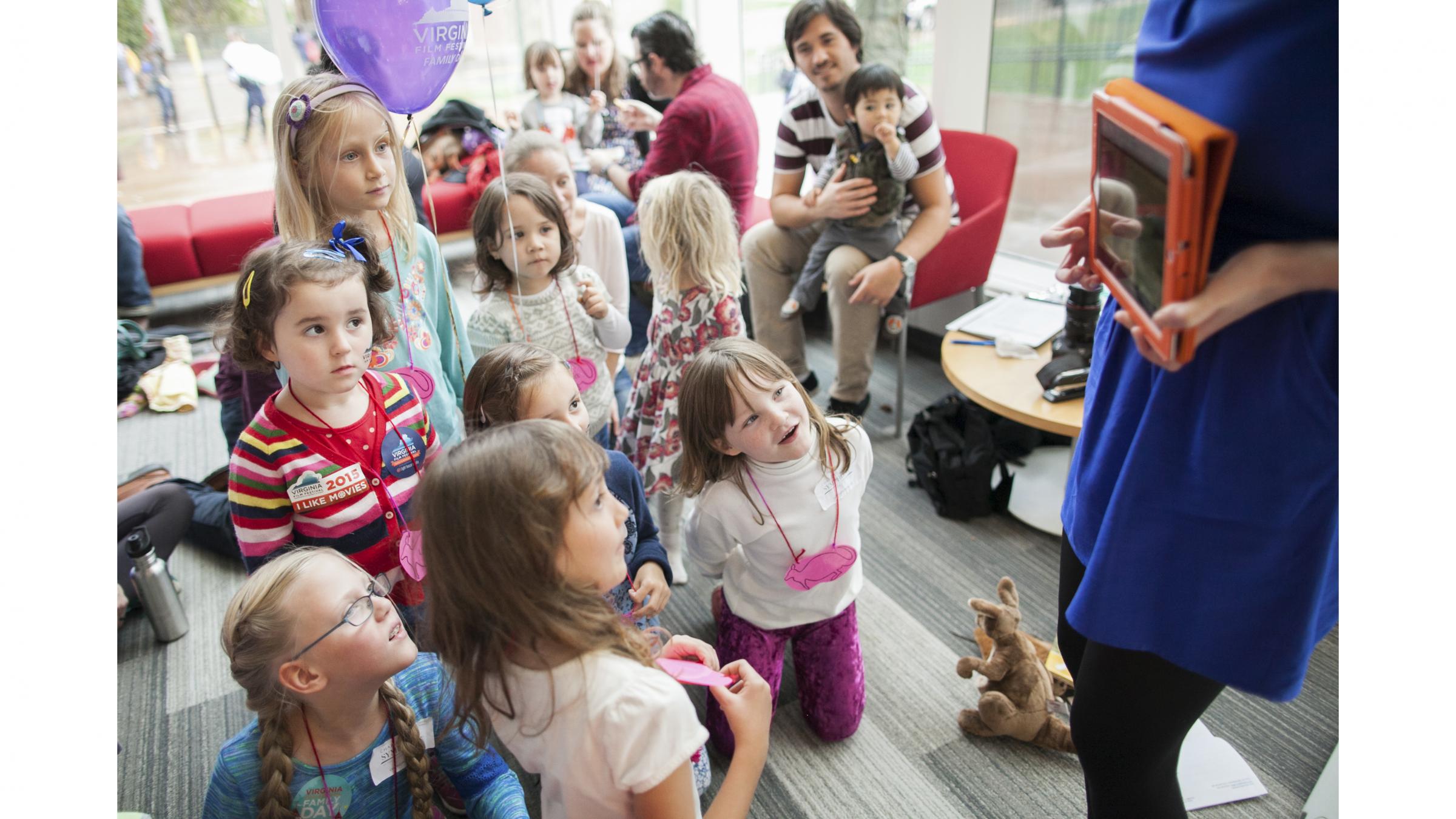 On Saturday, UVA faculty and students joined community organizations leading children's workshops for the festival's Family Day, held on the Betsy and John Casteen Arts Grounds at UVA. Children could attend arts-inspired workshops on audition techniques, music in the movies and storytelling, make their own motion picture flipbook with staff from the Kluge-Ruhe Aboriginal Art Collection and enjoy live shows from U.Va. a cappella and improv groups. (Photo by Tom Daly)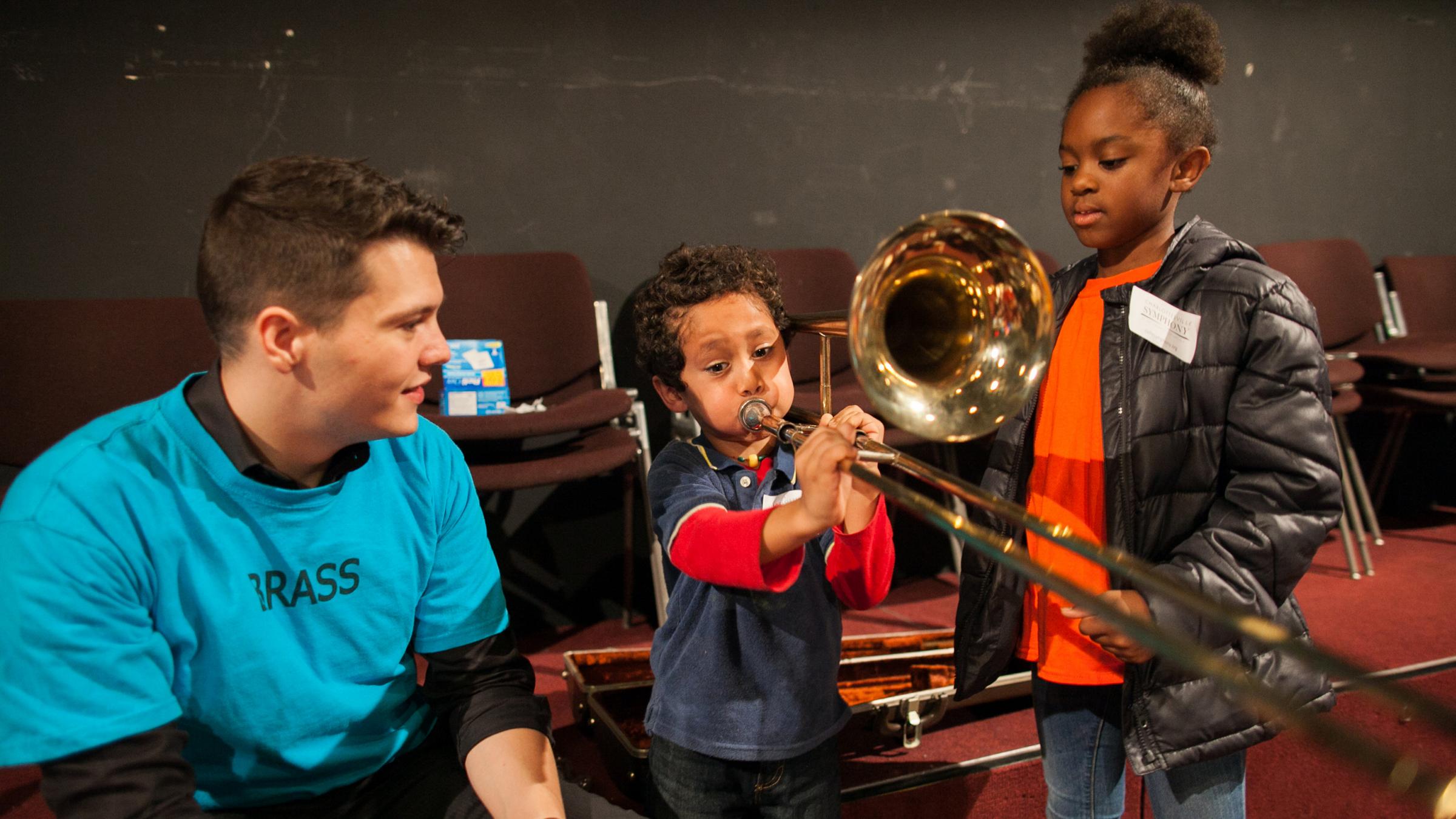 Family Day festivities offered plenty of opportunities for hands-on learning, including a Music Instrument Petting Zoo hosted by the Charlottesville Symphony. Kids were free to try any instrument they found appealing, with guidance from symphony members. (Photo by Tom Daly)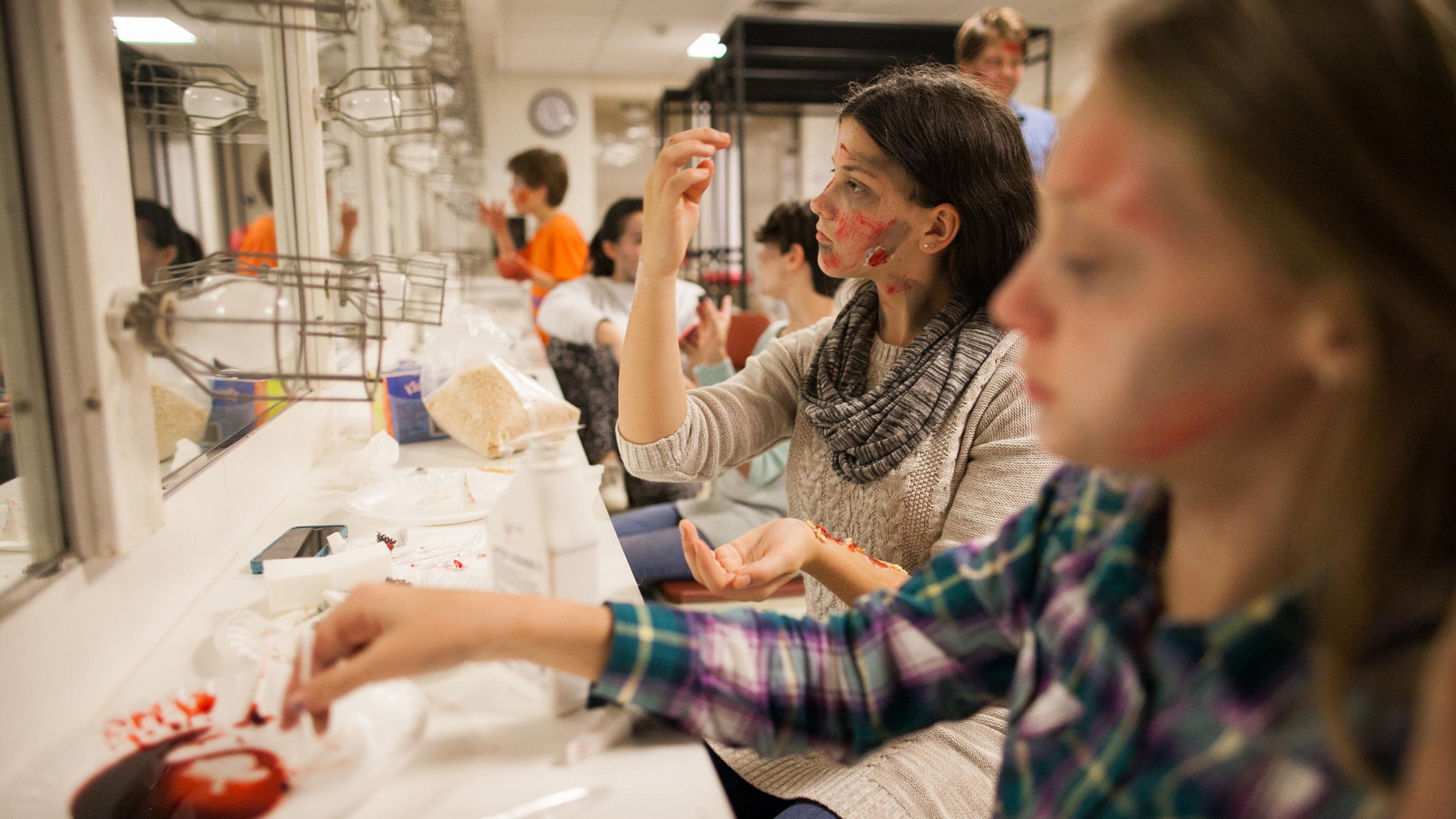 Local children learned about what goes into some of the craziest looks they see on the big screen – and tested them out for themselves. (Photo by Tom Daly)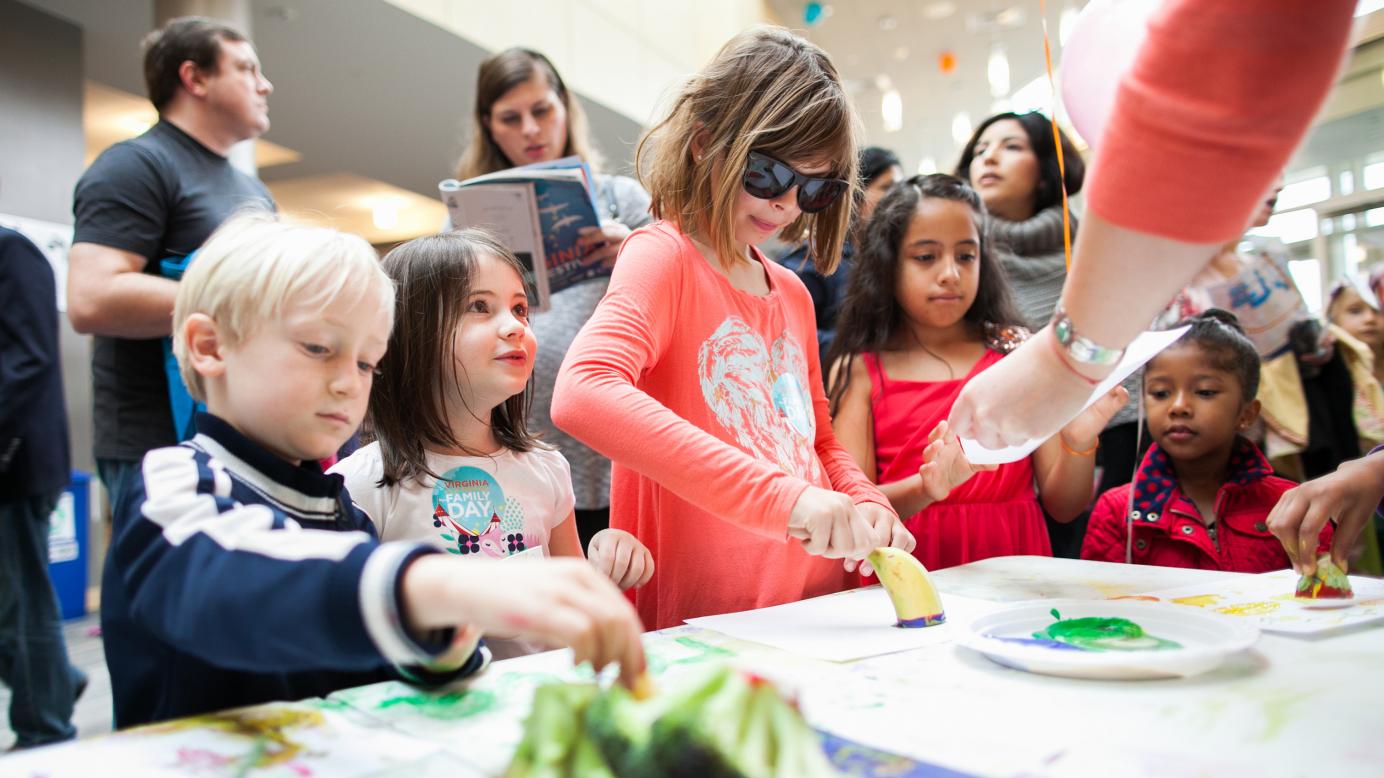 Kids had plenty of room to be creative, whether painting, playing instruments or performing. (Photo by Tom Daly)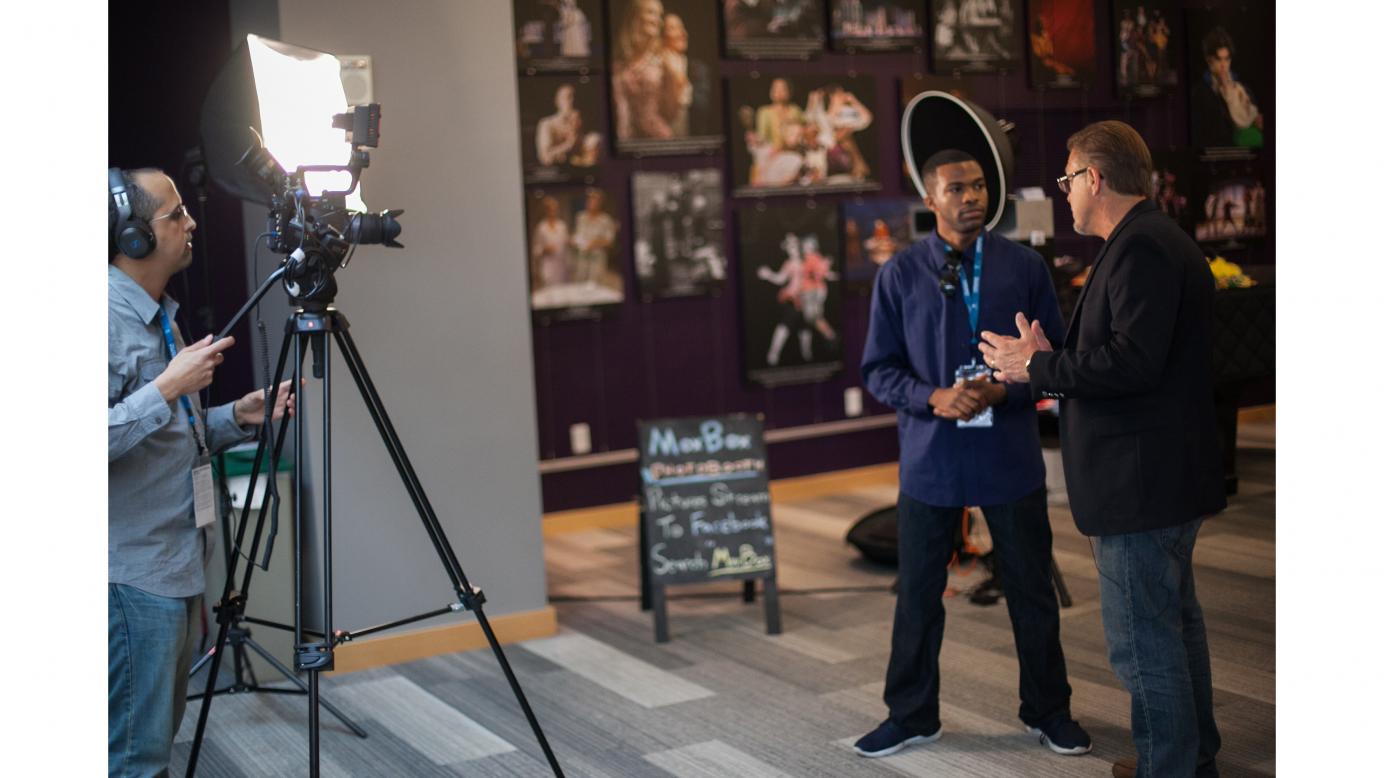 Festival director Jody Kielbasa, UVA's vice provost for the arts, gives an interview before a screening. (Photo by Tom Daly)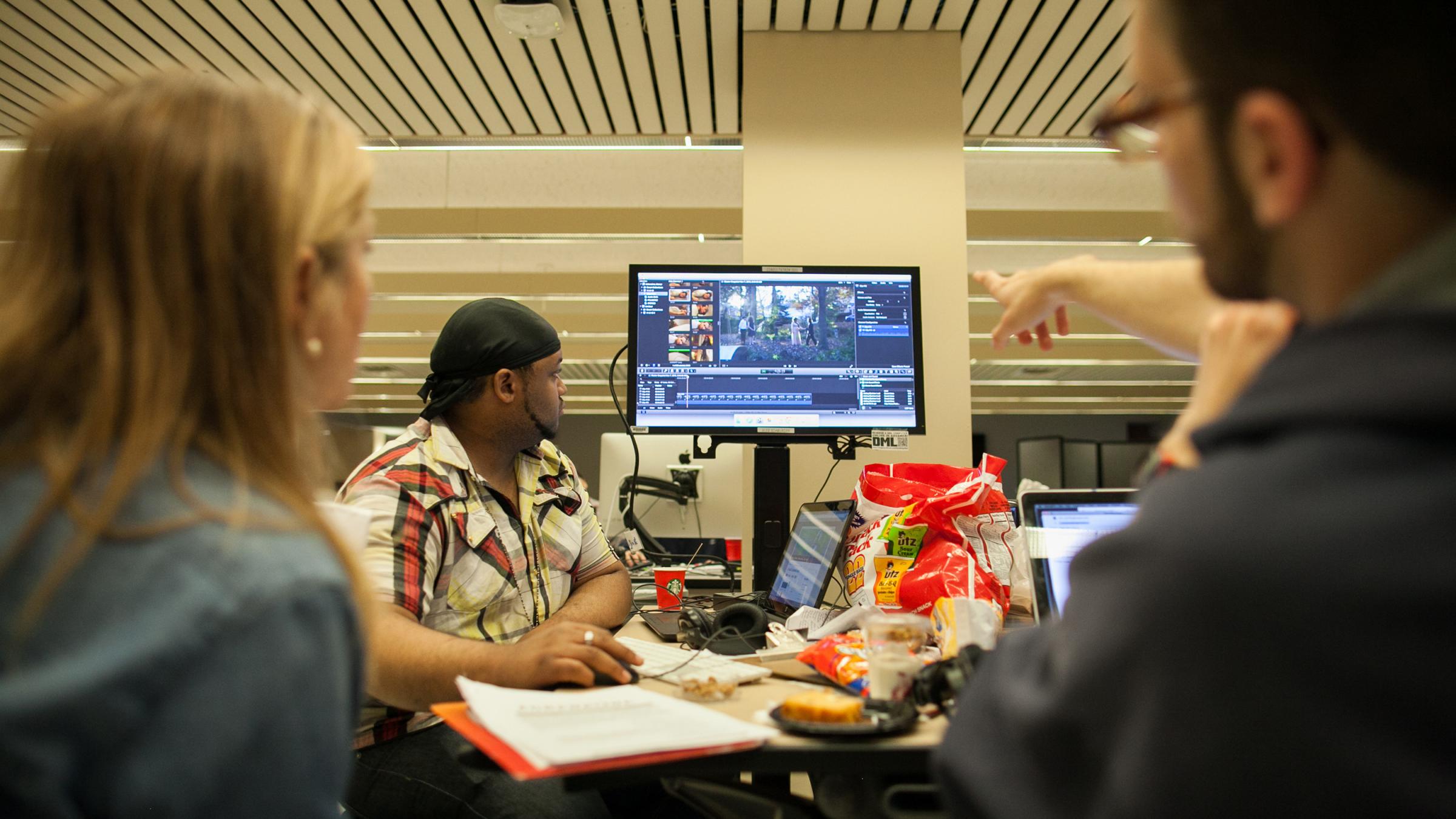 Filmmakers were hard at work in Clemons Library during the festival's Adrenaline Film Project, a 72-hour filmmaking competition with teams of three filmmakers writing, casting, shooting, editing and screening a film during the festival. The project culminated with a competitive screening and award ceremony at Culbreth Theater on Saturday. (Photo by Tom Daly)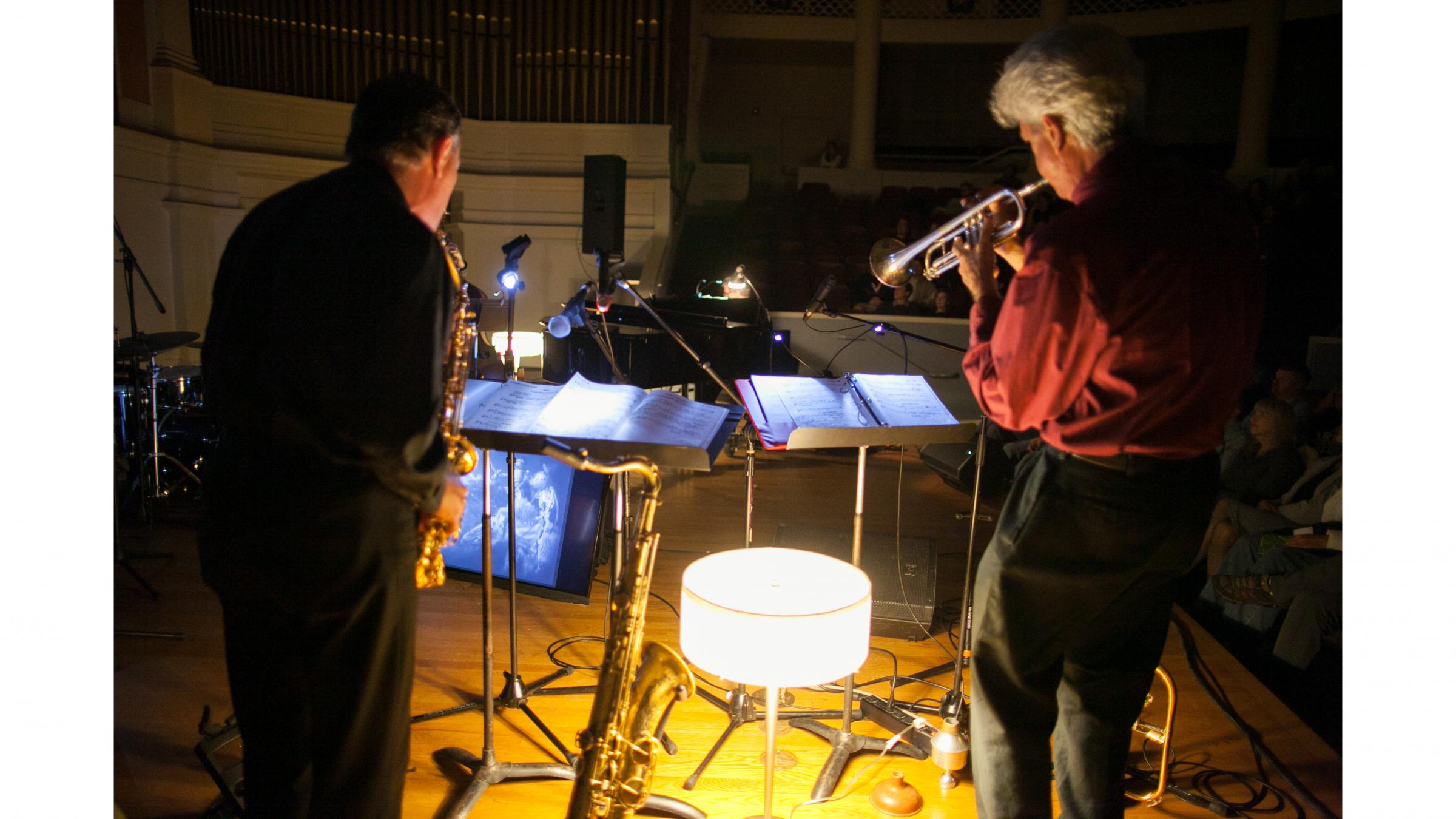 UVA Music lecturer John D'earth and the Free Bridge Quintet composed musical accompaniment for F.W. Murnau's surrealist adaptation of Johann Wolfgang von Goethe's tragic play, "Faust." (Photo by Tom Daly)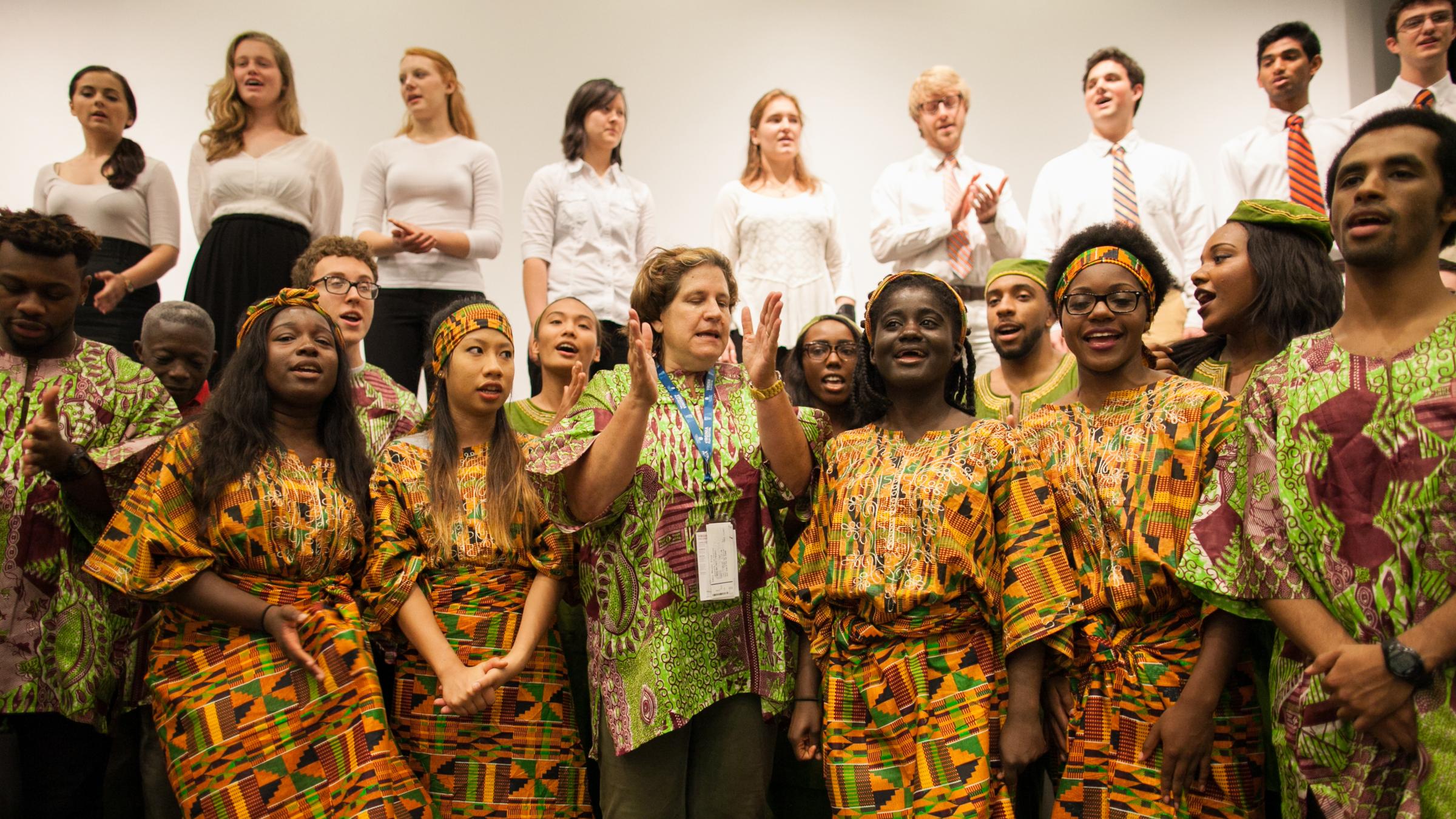 The University Singers and the UVA African Music and Dance Ensemble performed Saturday after a screening of "Imba Means Sing," a documentary following the Grammy-nominated African Children's Choir world tour. (Photo by Tom Daly)
Media Contact
University News Associate Office of University Communications
cfn8m@virginia.edu 434-924-6856