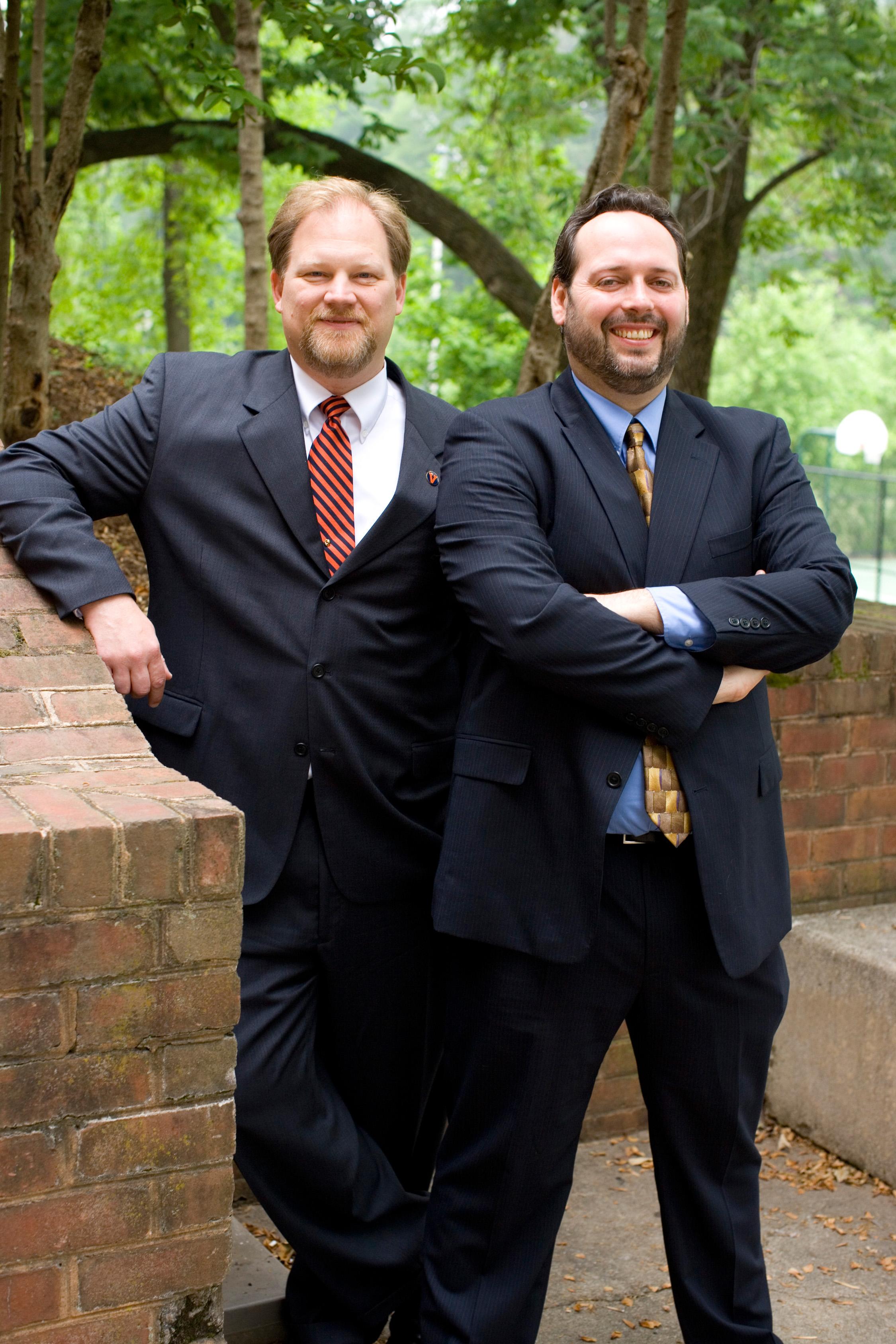 July 10, 2008 — Two University of Virginia faculty members are among the inaugural 18-member class of the National Athletic Trainers' Association Fellows Program. Chris Ingersoll, the Joe H. Gieck Professor of Sports Medicine, and associate professor Jay Hertel are both members of the kinesiology program faculty at U.Va.'s Curry School of Education.
The association created the program to recognize its most accomplished athletic trainers, those who have combined significant achievement in research and/or education with significant service to their profession. As members of the inaugural class of the NATA Fellows Program, each are given the designation "FNATA."
Ingersoll researches the effects of injury on muscle activation. "My research is focused on finding ways to reactivate muscles that become dysfunctional following musculoskeletal injury," he said. "By restoring normal muscle function, my students, colleagues and I hope to find ways to improve recovery from injury and prevent chronic injury or disease."
Ingersoll has previously served as president of the Research and Education Foundation, and during his tenure dramatically increased grant funding for research. He also previously served as chairman of the NATA's Graduate Education Committee and currently serves as editor-in-chief of the academic journal, Journal of Athletic Training.
Ankle injuries are the focus of Hertel's research. "Our research is aimed at preventing and managing ankle sprains among physically active individuals," he said. "It is quite common for individuals to suffer numerous repetitive ankle sprains and to have longstanding symptoms after their initial injury. While an ankle sprain may seem like a minor injury, the longstanding disability and reduced level of physical activity over the lifespan associated with these injuries is of great concern."
Hertel served on the NATA Annual Meeting Committee and currently serves on the Post Professional Education Review Committee, the organization that oversees the accreditation of athletic training programs.
In addition to Hertel and Ingersoll, members of this inaugural class of NATA Fellows include six U.Va. alumni, all of whom received their doctorates from the Curry School of Education. They are Brent Arnold (1994), Kevin Guskiewicz ('95), Carl Mattacola ('96), Bill Prentice ('80), Sandy Shultz ('99) and Tim Uhl ('98). 
Robert Pianta, dean of the Curry School of Education said, "the Athletic Training program at the Curry School is among the top programs in the country because of the first-rate faculty and students, and a curriculum that combines top-notch research experiences with opportunities in the field. Our graduates go on to leadership positions in all aspects of athletic training — they develop innovative new techniques and are among the leaders in practicing at the highest level. We are exceptionally proud of this program."
NATA honored the 18 inaugural fellows June 20 during its annual meeting in St. Louis.
For more on NATA, visit its Web site at www.nata.org.