Six University of Virginia students have received grants from the University Award for Projects in the Arts program, allowing them to follow their artistic muses this summer.
Modeled on UVA's successful Harrison Undergraduate Research Awards, the arts awards give selected students up to $3,000 for projects that expand their creative expression and showcase artistic accomplishments.
"These project proposals demonstrate the creativity and talent of our students in the arts," said Brian Cullaty, director of undergraduate research opportunities at UVA's Center for Undergraduate Excellence. "The funding provides them with an outlet to pursue their artistic goals on a larger scale."
This year's projects are funded by the Vice Provost for the Arts and the Atlantic Coast Conference International Academic Collaborative Fellows Program in Creativity.
"The arts are at the very core of the residential experience for our students," said Jody Kielbasa, UVA's vice provost for the arts. "They offer a rich and dynamic tapestry of expression and creativity that fosters cross-cultural understanding and celebrates our differences and our shared experiences.
Arts projects also give the students a different point of view.
"They provide an entirely different perspective through which to experience, engage and research other disciplines of study," Kielbasa said. "The arts awards help to support the exceptional research and creative work that is being done by our students in the field."
This year's awarded projects will allow students to pursue papermaking, comparing art books, producing an opera, printmaking and interpreting travel experiences.
This year's winners are:
• Wesley Diener of Vienna, a third-year music major focusing on opera, who plans to direct and produce a fully staged production of Jean-Jacque Rousseau's opera, "Le Devin du Village," in Old Cabell Hall planned for April 2018.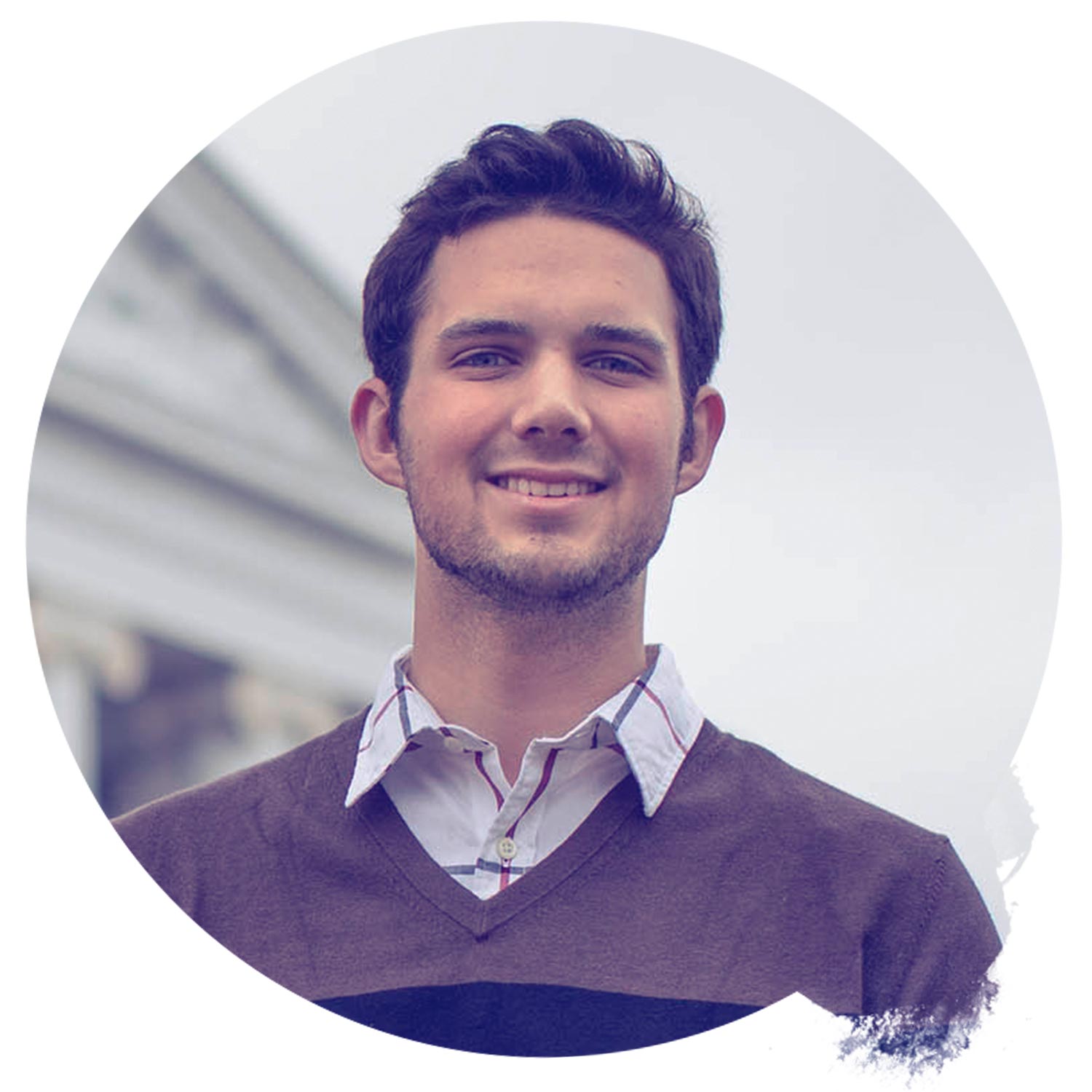 "I am an opera and musical theater performer and director – I am most passionate about performance in theatrical venues," he said. "I believe that live performance holds the power to connect individuals within a community of empowerment and empathy. As my experiences expand, this transformative capability of theater seems increasingly valuable to our society."
(Read more about Wesley Diener, and hear him perform.)
A Miller Arts Scholar, Diener directed "Viewing Pleasure," a play in the UVA Department of Drama's New Works Festival, and was assistant director of "Blood Wedding" as part of the department's mainstage season. He was on the production staff of the First Year Players and has performed roles with the UVA Department of Drama, Virginia Players, Spectrum Theatre and First Year Players. He concentrates on performance in the McIntire Department of Music and was a member of Student Council's Student Arts Committee.
He has performed at the Bethesda Music Festival, an opera festival; the Franco-American Vocal Academy, an opera program in France; Charlottesville Opera; Victory Hall Opera; and will be attending Bel Canto in Tuscany this summer. He has been a private voice teacher in Charlottesville and director and music director at the Charlottesville children's theater, DMR Adventures.
He has received Miller Arts Scholars grants, including rising third- and fourth-year awards; the Charlottesville Wednesday Music Club Award; and numerous vocal competition awards at the state, regional and national levels.
• Celia Ehrenpreis of Harrisonburg, a third-year student in the Area Program in Literary Prose with a minor in studio art, who plans to compare artists' books from Eastern Europe, where there were political restrictions on artistic output for decades, to books from the West, where artists were free of restrictions.
Ehrenpreis is currently studying arts and social change in the Czech Republic, researching how banned literature was made and distributed in the former Communist Czechoslovakia.
"Under Communism in Czechoslovakia, there were strict limitations on artistic creation, and I have seen how those actions are still affecting their current society," she said. "This caused me to wonder how the West compares, where there have historically been few political restrictions on art."
Ehrenpreis is president of the Ceramics Club, a University Guide and a member of IMP Society. A graduate of Harrisonburg High School, she wants to go into museum education to help make art more accessible to the larger public.
• Sophie Fields of Leesburg, a third-year studio art major concentrating on printmaking, who plans to learn how to use textiles and fibers, as well as screen printing, by taking two courses in textile surface design/silk screen printing and embroidery during the summer and fall semesters. The first course is on dyeing, silk screen printing and designing textiles as an art form. The other, at Penland School of Crafts in North Carolina, is on "maximalist embroidery," a colorful way to embroider fabric, led by embroidery artist Rebecca Ringquist.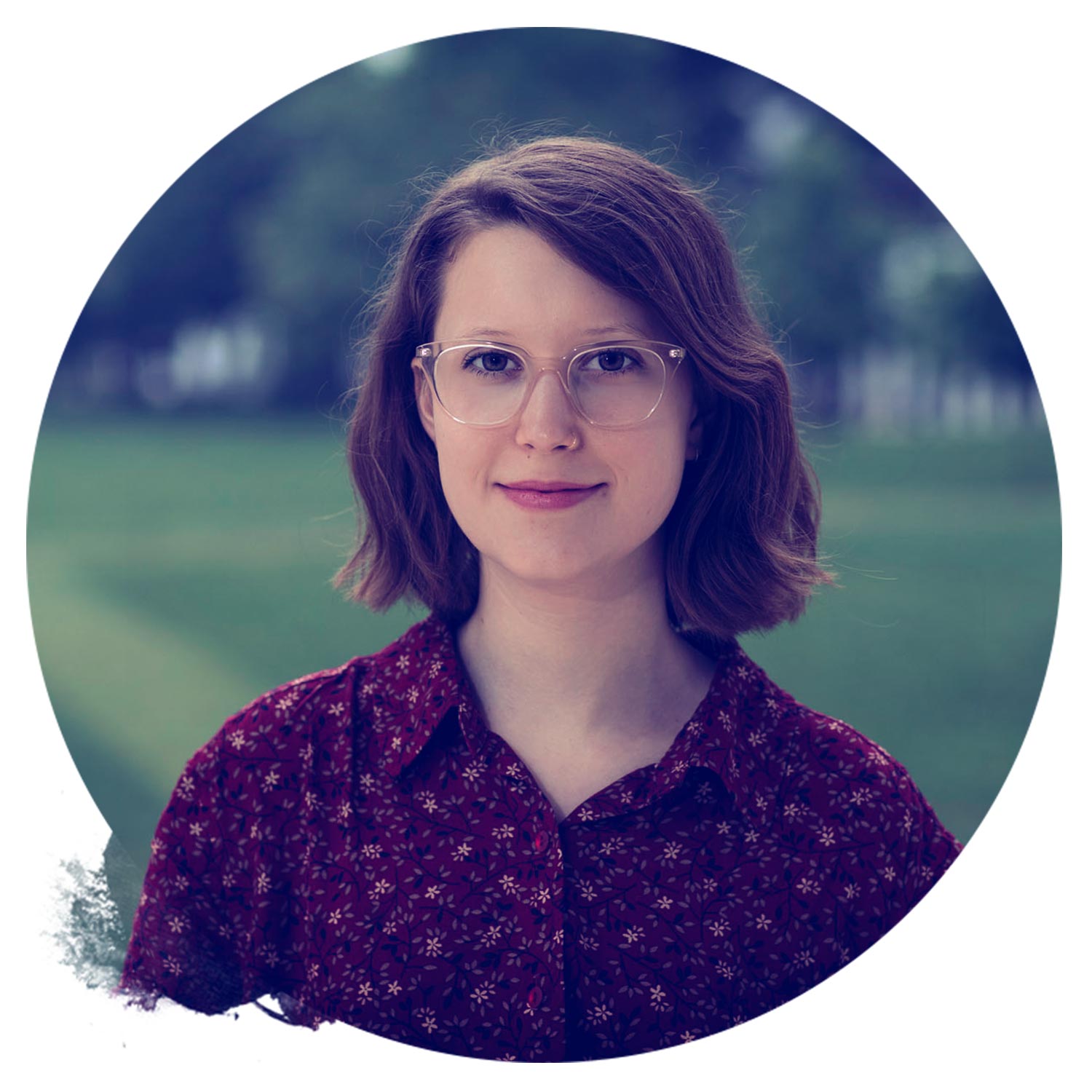 "I'm trying to challenge traditional understandings of femininity through use of artistic media that is associated with themes of domesticity – embroidery, sewing and textiles,' Fields said. "I want viewers to think about the ways in which these specific media can be reclaimed in a contemporary sense. I also want my viewers to think about gender in conversation with specific media through acknowledgement of the history of 'feminine' mediums such as fabric, textiles and sewing."
A distinguished major in studio art who has been on the dean's list, Fields has worked at WXTJ, a student-run radio station, and is a member of the Climate Action Society. A graduate of Loudoun County High School, she plans to pursue a Master of Fine Arts degree and work as an artist.
"I wanted to have the opportunity to broaden my knowledge on different forms of craft that intrigue me, such as textiles, and bring it into conversation with other media that I currently use, such as printmaking, painting and illustration," she said. "I knew my thesis research, in a contemporary context, would be greatly strengthened by the histories and practices involved in traditional craft such as textile and sewing-based art."
• Kirsten Hemrich of Fairfax, a third-year double major in studio art and English, who plans to make a book of visual poetry and drawings documenting her travels in Madrid, Rome and Dublin, and then later turn these experiences into larger-scale paintings.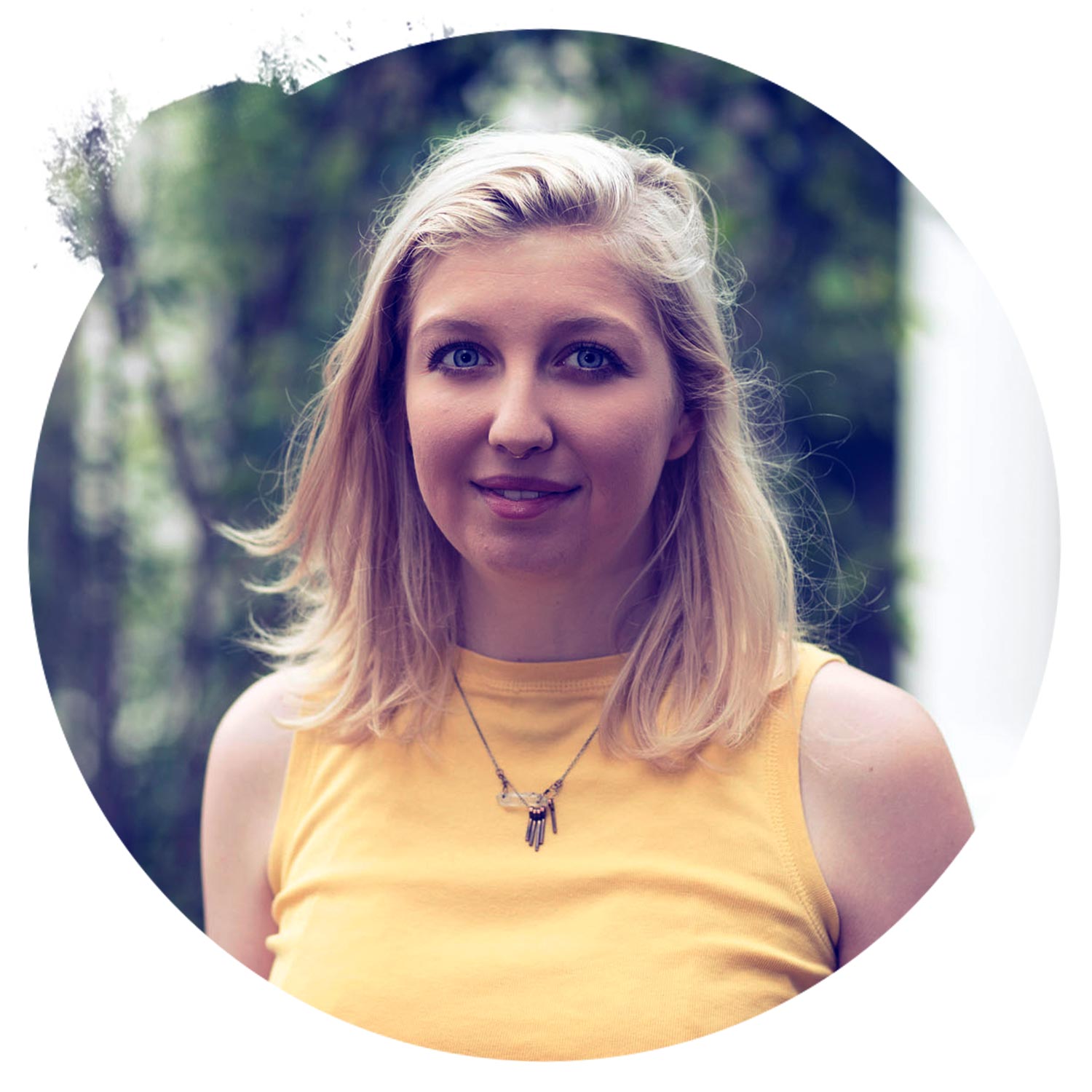 "Much of my visual work explores themes relating to time and memory. I am also very interested in finding ways to cohesively merge painting and poetry writing," Hemrich said.
She has been a disc jockey at WXTJ student radio, where she will be a director in the fall; producer of the podcast "Arts on Grounds" on WTJU Public radio; and editor of "Quince," an anthology for the 15th anniversary of the Area Program in Poetry Writing. A Miller Arts Scholar, Hemrich's paintings have been displayed in multiple locations around UVA and Charlottesville. She has worked at the Second Street Gallery and the Greater Reston Arts Center. A graduate of Oakton High School, she plans a career in art.
"In addition to providing me with an unbelievable opportunity to travel and make art this summer, the award is also a major milestone in my creative career," Hemrich said. "It is providing me with the resources and time to build my portfolio, which I will be able to take with me down the road – whether that be for applying for exhibition space, graduate school or other grant opportunities."
• Ryan Jones of Charlottesville, a third-year media studies major, who plans to visually explore the cultural and ethnographic characteristics of people who live in Charlottesville's Woolen Mills area, which dates back to the 1700s and was the site of a grist mill and then a textile mill.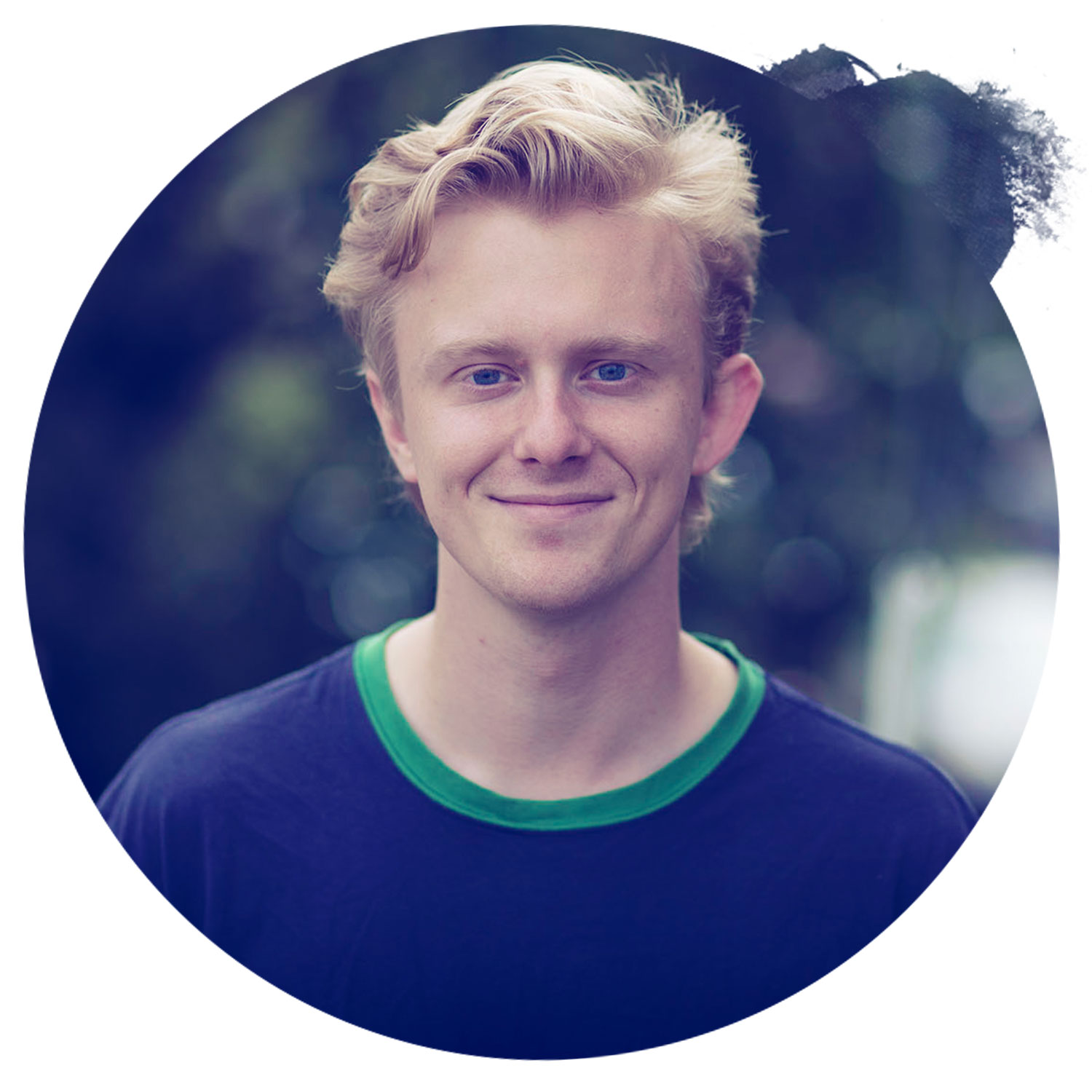 "The photographs will appear next to anecdotes and small narrative text pieces," Jones said. "The style will be a middle ground between documentary and fine art photography and will be shot on medium-format film as well as digital. I will show an exhibition of the images and stories created over the course of the project within the community itself, as well as publish a book."
Jones, who has worked as a freelance photographer for Cville Weekly, Redlight Management and private clients, received the Virginia Press Association second-place prize in the sports news photography category in 2016; the Congressional Photography Award, third place, for which he was recognized by U.S Rep. Robert Hurt; and was a Photographer's Forum International Finalist for "Best of College Photography."
"I like to be outside of my comfort zone, meeting people, learning new things and having experiences I otherwise would never have gotten the pleasure or opportunity to be a part of," Jones said. "I want to hear things that challenge me."
Jones said he was anxious to get to work on the project. "This grant is presenting me with an opportunity to get my hands dirty and really dig into a single project in hopes of creating a body of work that is cohesive and of excellent quality," he said. "It is providing me the opportunity to develop interpersonal communication skills, narrative skills; social and anthropological challenges will be presented, and in the end, I hope for it to expand my world view and show people within this community and country what the contemporary American dream looks like."
• David Joo of Alexandria, a third-year chemistry major focusing on materials science and music, who plans to create super-black handmade paper for works of origami using traditional East Asian methods, and embed colored nanoparticles into the paper to acquire a super-black appearance.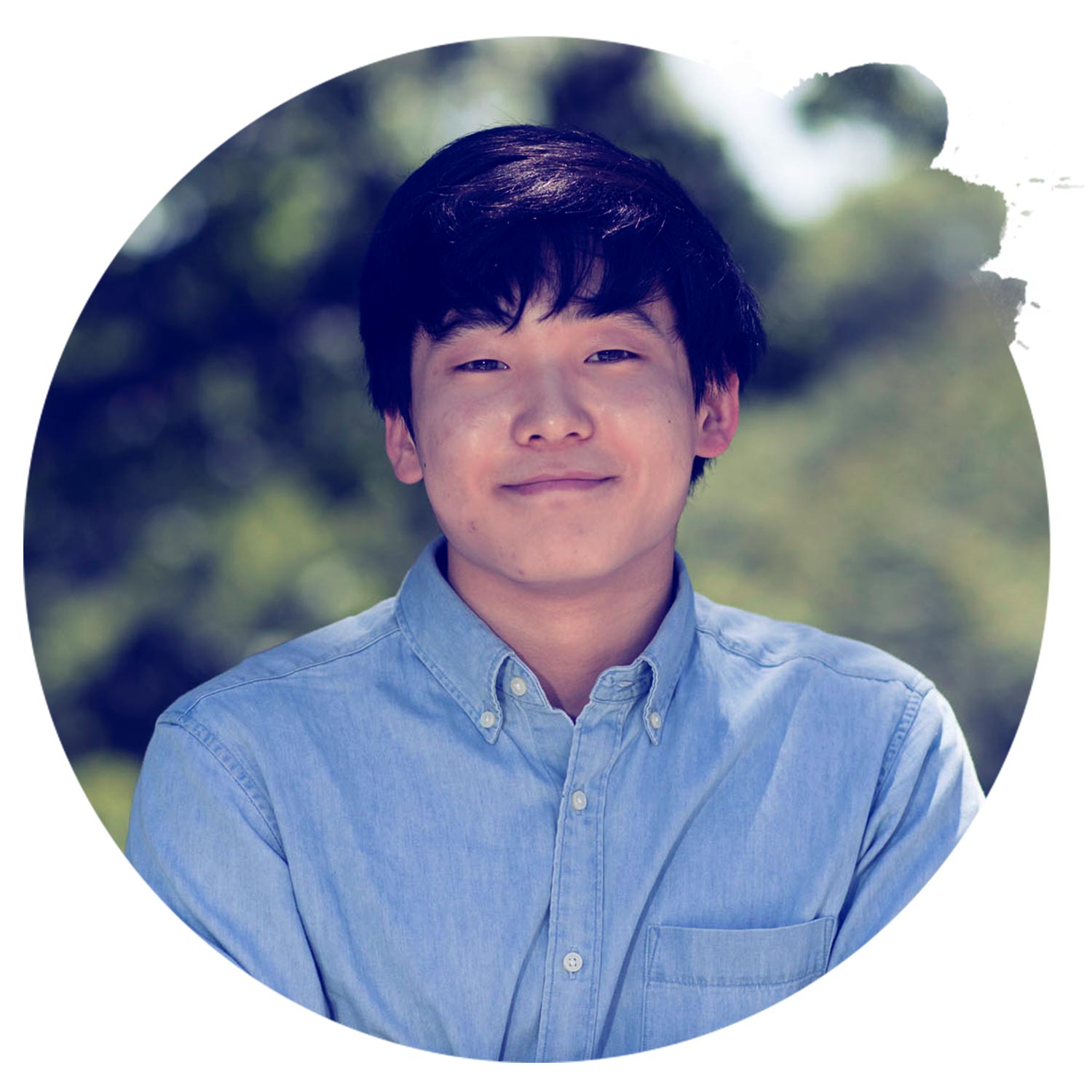 Joo, who sees his work as the intersection of science and art, said this project was inspired by Surrey NanoSystem's Vantablack, a super black coating that is considered the darkest man-made substance. But instead of coating the paper, Joo's object is to incorporate nanotechnology into the paper itself.
"The project reflects what kind of science I'm most interested in and offers questions of science's greater role within society since this is not strictly a chemistry research project or a sought-after piece of engineering," he said. "Scientific methods can be used to engineer exquisite materials for art. Both paper and the color black can be easily approached from a chemical as well as an artistic perspective."
A member of the New Music Ensemble in the McIntire Department of Music, Joo is a graduate of West Potomac High School. He plans to pursue a Ph.D. in materials science and/or nanotechnology and explore further combinations of science with art.
Article Information
May 22, 2017
/content/university-grants-enable-6-students-bring-their-artistic-visions-life