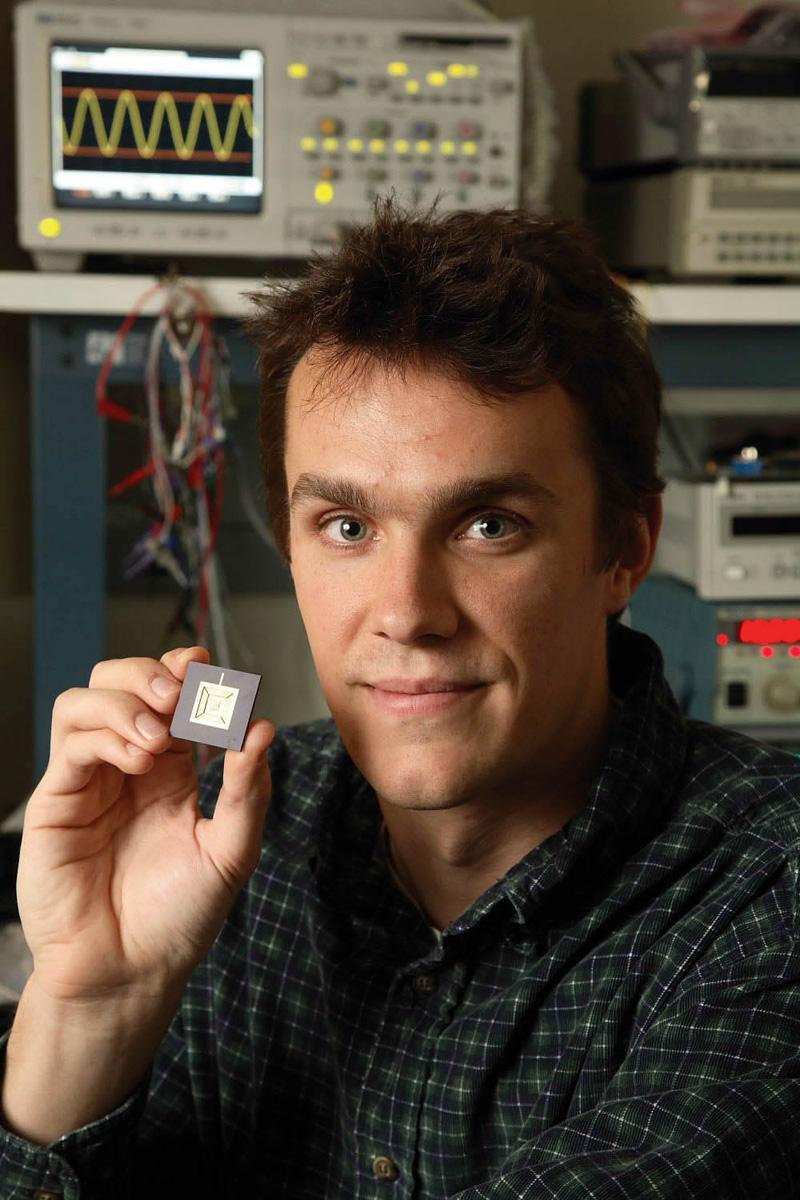 Mar. 2, 2007 — Benton Calhoun, assistant professor of electrical and computer engineering at the University of Virginia, is among 24 faculty from 19 universities identified as "rising stars in microsystems research" and selected to receive Young Faculty Awards from the Defense Advanced Research Projects Agency.
Subject to negotiation, Calhoun will receive a grant of approximately $150,000 to further develop his research on semiconductor chips called field programmable gate arrays or FPGAs.
Calhoun received his undergraduate degree from U.Va. in electrical engineering with a concentration in computer science and earned the M.A. and Ph.D. degrees from M.I.T. prior to joining the faculty in the School of Engineering and Applied Science in 2006.
DARPA's Young Faculty Award Program is designed to seek out ideas from non-tenured faculty in order to identify the next generation of researchers who will be funded to focus on concepts that are "innovative, speculative, and high risk."
Calhoun's project proposes to take the traditional FPGA circuits and lower their power consumption by supplying these chips with voltage that is below the threshold voltage of the transistors. Even when the transistors are "off," their current changes enough to allow the FPGAs to operate.
"Because these chips can be reconfigured for different functions, the goal would be to provide flexible, cost-efficient chips with sufficiently high speed and low power," says Calhoun. "FPGAs are reconfigurable, which means that you can reprogram them for new applications rather than building new custom chips."
Calhoun's research interests include low power digital circuit design, sub-threshold digital circuits, and low energy electronics for medical applications. He is co-author of Sub-Threshold Design for Ultra Low-Power Systems and previously won a Fund for Excellence in Science and Technology (FEST) Distinguished Young Investigator Grant for a proposal on low power digital circuit design that had medical implications such as utilization of wireless sensors to detect issues within the human body.
The researchers selected for DARPA's "rising star" awards were selected through a three-stage, competitive process that began with 150 applicants from throughout the country. The mission of DARPA's Microsystems Technology Office is to exploit breakthroughs that have revolutionary performance and functionality to enable new capabilities for the Department of Defense.