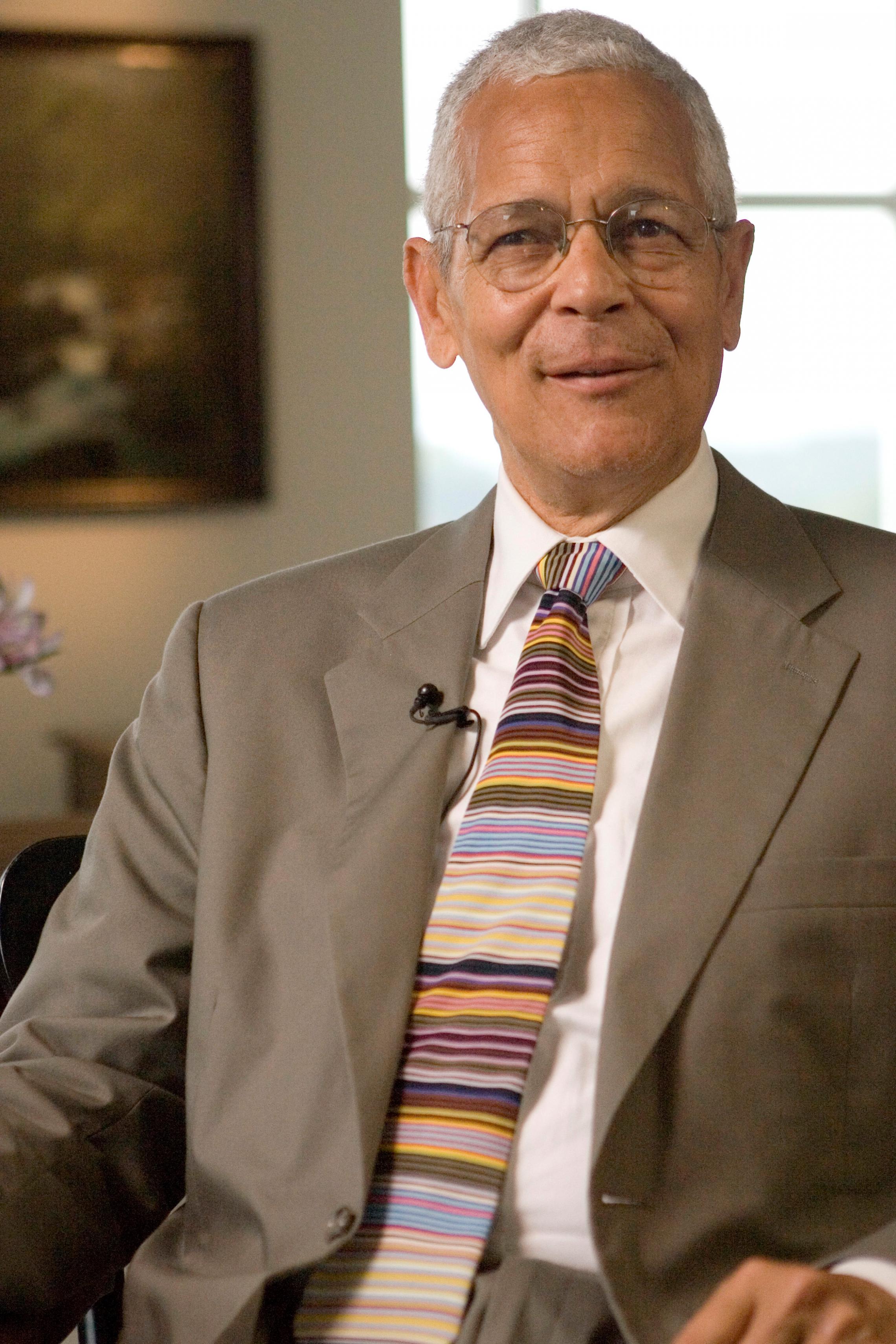 September 26, 2008 — University of Virginia history professor and nationally recognized civil rights leader Julian Bond has received a Library of Congress Living Legend Award.
Bond was one of seven honored at the Library of Congress. Also cited were race car driver Mario Andretti; Herbie Hancock, an Academy Award- and Grammy Award-winning jazz pianist and composer; historian David McCullough; Cokie Roberts, a news and political commentator; Frank Robinson, a former major league baseball player and manager; and television journalist Bob Schieffer.
"I felt flattered and honored and especially pleased to be in the company of the other awardees," said Bond. "By lucky coincidence, I was able to lead a chorus of 'Happy Birthday' to fellow honoree Herbie Hancock."
The Library of Congress honored the septet as part of its public celebration in April marking the opening of the "Library of Congress Experience," which offers visitors the opportunity to explore rare historical and cultural treasures through interactive technology and a companion Web site.
Bond, chairman of the board of the National Association for the Advancement of Colored People, received the award for the legacy of his lifetime work. As a student at Morehouse College in 1960, he was a founder of the Atlanta student sit-in and anti-segregation organization and of the Student Nonviolent Coordinating Committee, or SNCC.
He was elected in 1965 to the Georgia House of Representatives, but was prevented from taking his seat by members of that chamber who objected to his opposition to the Vietnam War. He finally took his place in the Georgia House following a third re-election and a unanimous decision by the U.S. Supreme Court.
Bond is also a poet and author and has narrated several documentaries, including the prize-winning series "Eyes on the Prize."
In March of this year, Bond donated his personal papers to the University of Virginia Library. The collection holds 47,000 items, including photographs, recordings, drafts of more than 300 speeches, Bond's correspondence with civil rights activists and memorabilia. The collection also chronicles Bond's service in the Georgia General Assembly, and documents his 1976 presidential run and leadership of the NAACP.
The Living Legend awards were presented by the Librarian of Congress James H. Billington, with formerly inducted living legend Mickey Hart, percussionist with the Grateful Dead, as the master of ceremonies.
Established during the library's bicentennial celebration in 2000, the Living Legend award honors artists, writers, activists, filmmakers, physicians, entertainers, sports figures and public servants who have made significant contributions to America's cultural, scientific and social heritage.