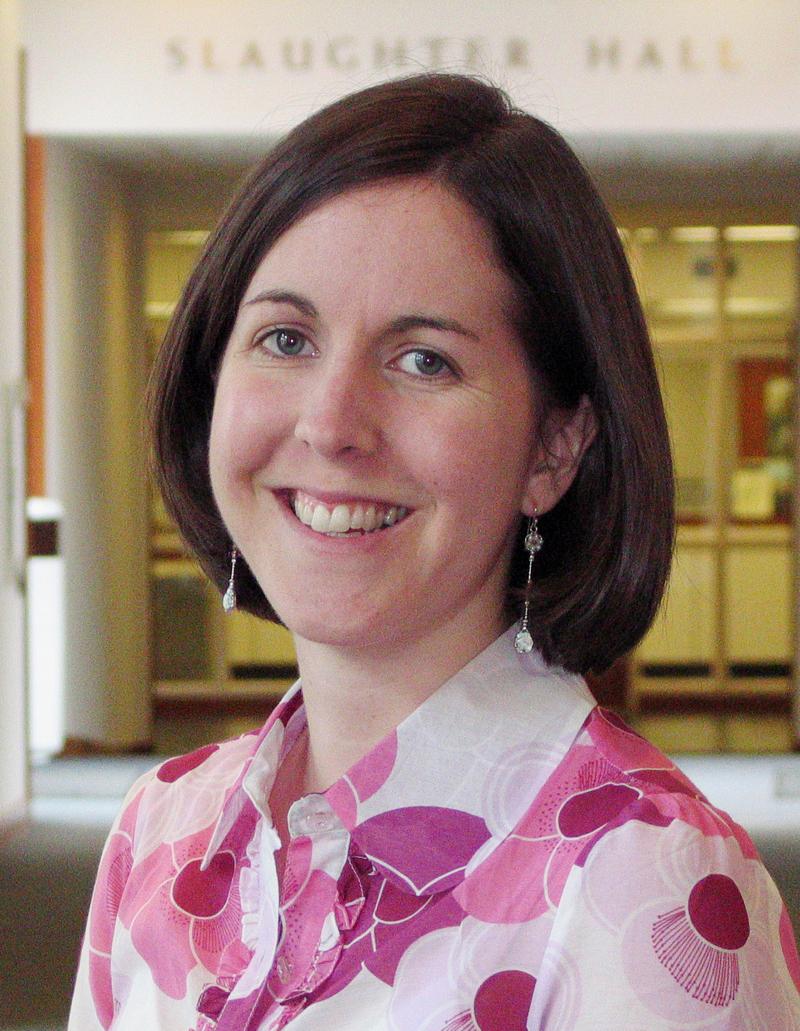 March 20, 2006 — Third-year University of Virginia School of Law student Kate Duvall has been awarded the Hunton & Williams Pro Bono Fellowship, a two-year salaried position that will allow her to work in the Central Virginia Legal Aid office and assist walk-in clients through the firm's Richmond office in Church Hill, the city's oldest and most economically disadvantaged neighborhood.
"It's really the ideal job for me," Duvall said. "It's everything I'm interested in doing. It's with family and it's in the courts."
Of the six fellowships that Hunton & Williams has offered since the program's inception, four have been held by U.Va. law students, although students from states other than Virginia may apply for the honor. The firm offers a similar fellowship position in its Atlanta office.
"Kate's record was outstanding, especially her volunteer efforts at Legal Aid in Fredericksburg, Charlottesville and Richmond. When we talked to her, we could tell she had the absolute passion to do exactly the kind of work our pro bono fellow does," said Hunton & Williams pro bono partner George Hettrick, who also coordinates the firm's pro bono partnership with the U.Va School of Law. "We really are trying to encourage law students to pursue public interest law careers. There are not many job opportunities out there in this field."
Duvall, a Richmond native who also earned her bachelor's degree at U.Va., has volunteered extensively for the Rape Crisis Advocacy Project, a law student organization in which she served as community liaison and treasurer. During the summer after her first year of law school, she worked for the U.S. attorney's office in Charlottesville. The next summer she worked in the Fredericksburg public defender's office, where she defended juveniles in court. She has also worked in Richmond with the Legal Aid Justice Center's JustChildren program.
More recently, Duvall volunteered through the Hunton & Williams pro bono partnership with the law school, working with several other students and attorneys on custody and divorce cases for victims of domestic violence. In its first year, the partnership represented clients in more than 30 domestic violence cases and five asylum cases, and volunteers have counseled countless more area residents.
"I really crave public service projects where you can help people in person, rather than just donating money," Duvall said. "The Hunton & Williams project has been a really unique opportunity to meet the people you're representing and help them with their case."