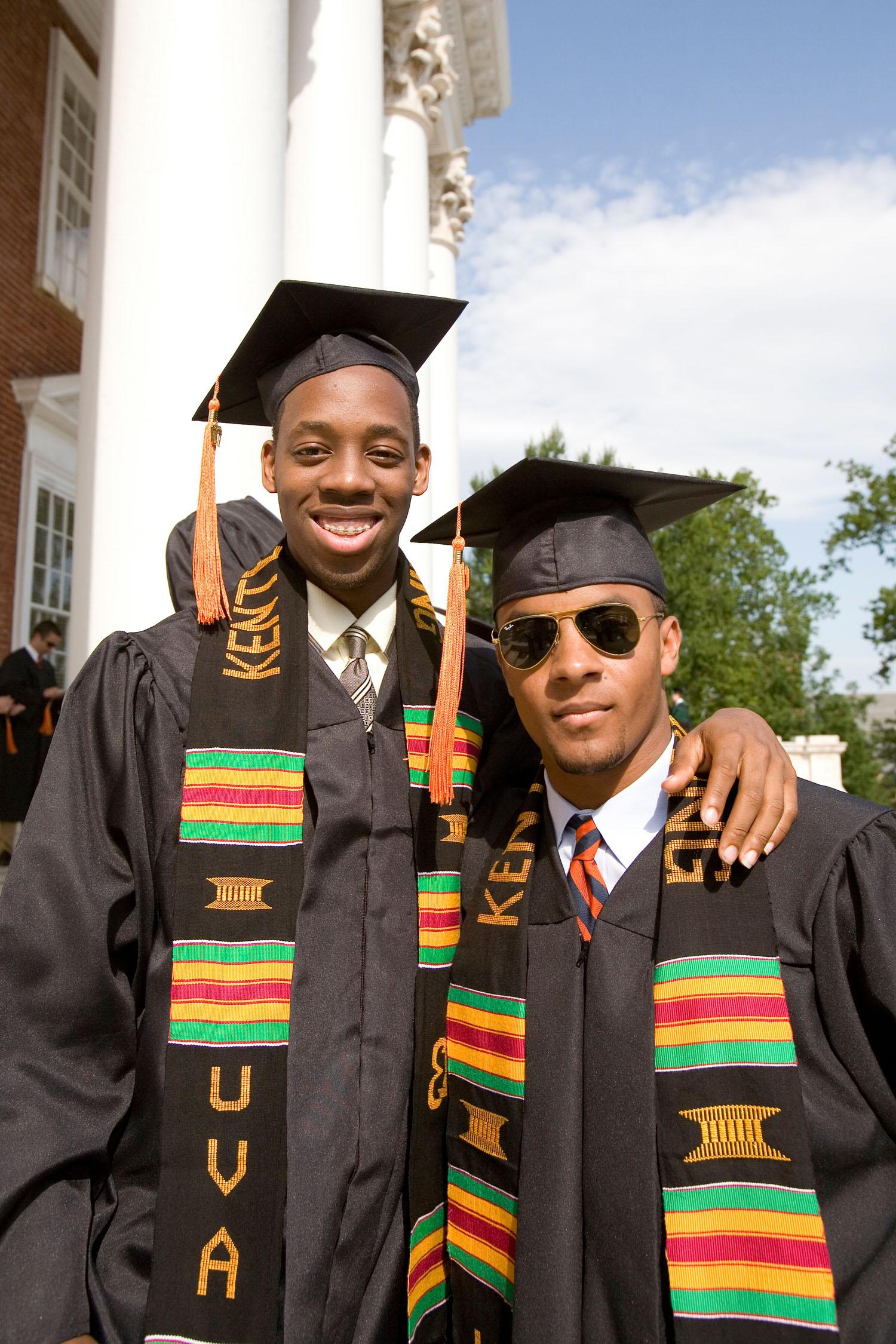 May 13, 2008 — During the "Donning of the Kente" ceremony, graduating black students receive stoles made of kente cloth, imported from West Africa, that symbolize their academic achievement. The event, to be held Saturday, May 17, at 5 p.m. in the Chemistry Building Auditorium, will recognize 140 African-American students the day before they graduate from the University of Virginia.
As they walk down the Lawn May 18, the kente stole draped over their black-robed shoulders represents a mark of distinction.
The kente ceremony is becoming part of college graduations across the country, said assistant dean Dion Lewis, who directs the Luther P. Jackson Black Cultural Center at the Office of African-American Affairs. It was organized at U.Va. four years ago when the Black Leadership Institute, a student group, wanted to offer a special activity on Finals Weekend to honor classmates.
"Although black students certainly feel part of the greater University community, this event gives them a chance to be together in their cultural community," Lewis said. The event also has gained popularity at U.Va., with this year's participation the largest so far.
Kente cloth symbolizes and celebrates prestige in many African societies. The kente cloth's intricate designs are a visual representation of the story, legacy and values of persons within the African Diaspora. Symbols for the Class of 2008 include a key, suggesting new beginnings and new opportunities in life, plus the key to success and to the future; and a stool, which in some African societies indicates a person of honor and dignity, a person who is highly respected and in control of destiny.
The Black Leadership Institute at U.Va. convenes black student leaders for community development and leadership training. The BLI's mission is to provide resources that sustain communication, solidarity and cultural consciousness among black student leaders at the University of Virginia.