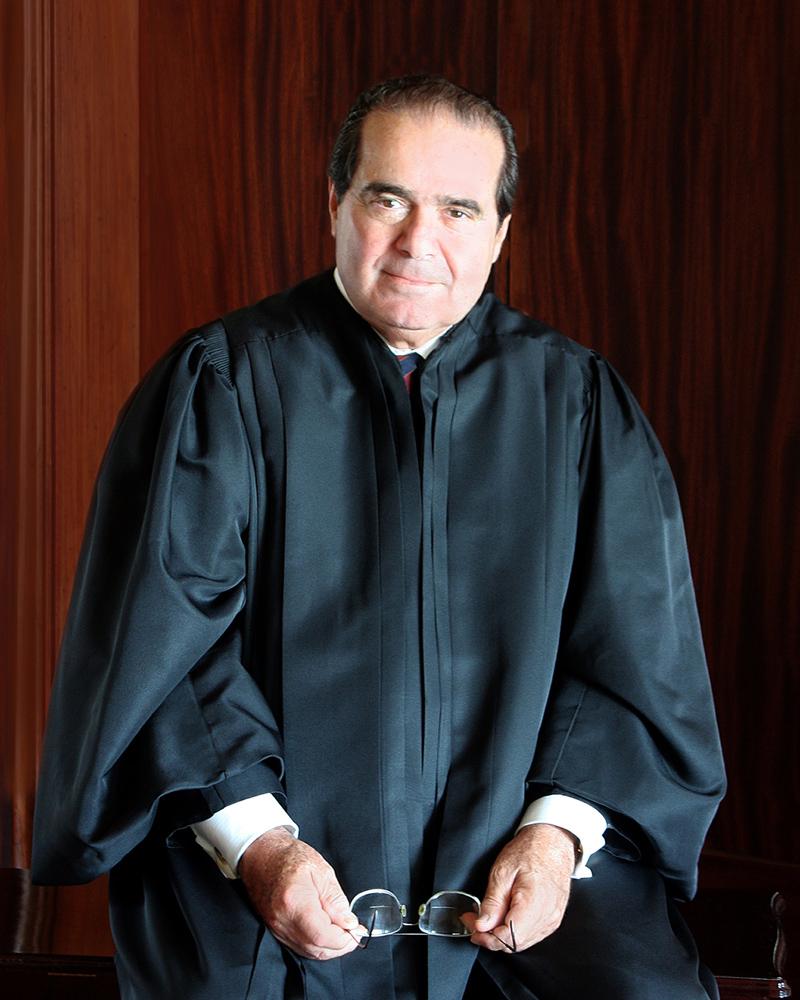 April 8, 2008 — U.S. Supreme Court Justice Antonin Scalia will lecture on "The Wall of Separation" at the University of Virginia Law School on Thursday, April 10 at 4 p.m. in Caplin Auditorium. Scalia is visiting the University of Virginia to accept the Thomas Jefferson Foundation Medal in Law.
As a leading proponent of interpreting laws and the Constitution based solely on their textual meaning, Scalia has played a critical role in the court's direction over the past two decades.
Scalia served as a University of Virginia law professor from 1967 to 1971.
Nominated to the Supreme Court by President Ronald Reagan in 1986, Scalia is the second-most senior justice on the court. He previously served as a judge on the U.S. Court of Appeals for the D.C. Circuit, assistant attorney general for the Office of Legal Counsel, chairman of the Administrative Conference of the United States, and general counsel of the Office of Telecommunications Policy.
The Thomas Jefferson Medal in Law and its counterparts in architecture and civic leadership are the highest external honors bestowed by the University, which grants no honorary degrees.
Sponsored jointly by the University and the Thomas Jefferson Foundation, the nonprofit organization that owns and operates Monticello, the annual awards are conferred during the University's Founder's Day celebrations, held around Jefferson's April 13 birthday.
The event is free and open to the public. Recording devices are not allowed during the lecture except for note-taking purposes. Videotaping will not be permitted.