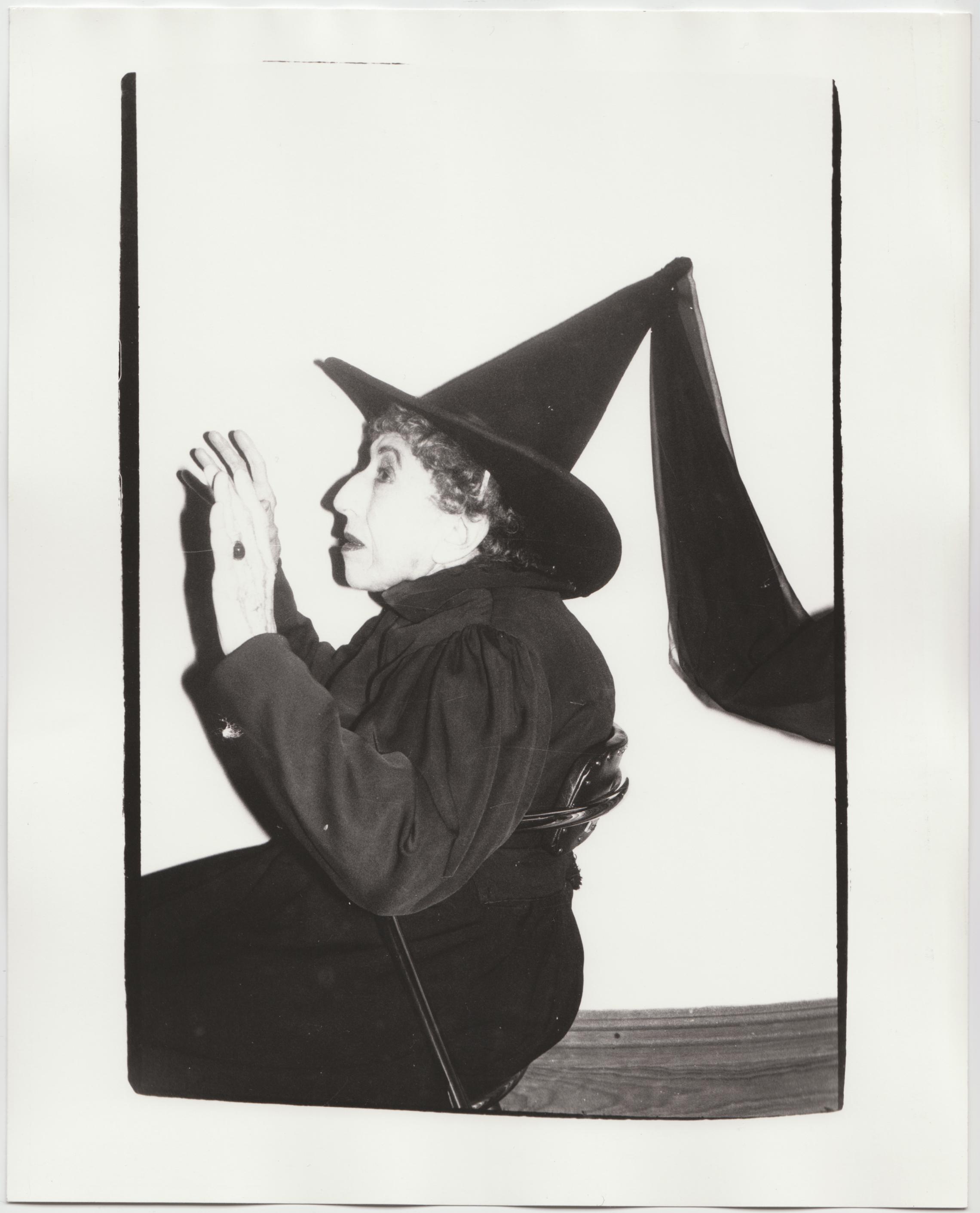 Listen to the UVA Today Radio Show report on this story by Jane Ford:
UPDATE: March 31, 2011: The exhibition has been extended to July 17.
December 29, 2010 — The University of Virginia Art Museum will present "Society Portraits: Andy Warhol's Photographic Legacy" from Jan. 14 through July 7. This exhibition celebrates a recent gift to the museum of 153 original Warhol photographs, part of the Andy Warhol Foundation's Photographic Legacy Project, which sent tens of thousands of photographs to university and college art collections across the country. 
The donation to U.Va. comprises just over 100 color Polaroid photographs and half as many black-and-white gelatin silver prints.
"As a group, these images reveal a most significant aspect of Warhol's art in the 1970s and 1980s: his making of photographs to serve both as the basis of other works of art (including screenprints and photo-silkscreen paintings) and as a visual diary or daily record of his life," said exhibit curator Matthew Affron, associate professor of art in the College of Arts & Sciences.
Most of the Polaroid photographs were made as source materials for formal portraits. They portray glamorized likenesses of media celebrities such as the writer Truman Capote, actors Margaret Hamilton and Sylvester Stallone, musicians Debbie Harry and Neil Sedaka, athletes Wayne Gretzky and Jack Nicklaus, the fashion designer Diane von Furstenberg, and others who sought Warhol's services as a portraitist.
The black-and-white prints have the look of amateur snapshots. They include candid pictures of Warhol's friends and associates at parties, places Warhol visited during his travels, portraits, still lifes and figure studies.
Photography – the mechanical reproduction of an image – was at the core of Warhol's art, for since the early 1960s he had made a practice of using available publicity photographs and other media images as the basis of artworks in paint and photo-silkscreen.
"The photographs in the upcoming exhibition document the era in the 1970s and 1980s when Warhol made his own photographs and took to thinking of himself as – among other things – a kind of society portraitist," Affron said. 
The U.Va. Art Museum holds works in many media by Warhol, but prior to the arrival of the Warhol Foundation's gift in 2009 it had no examples of original photographs by the artist. These images shed much light on both the process and the meaning of his work. They represent a very significant addition to the museum's collection, Affron said.
The exhibition is made possible through the support of Arts$.
The U.Va. Art Museum is open to the public Tuesdays through Sundays, from noon to 5 p.m. Admission is free. For information, visit here.
— By Jane Ford