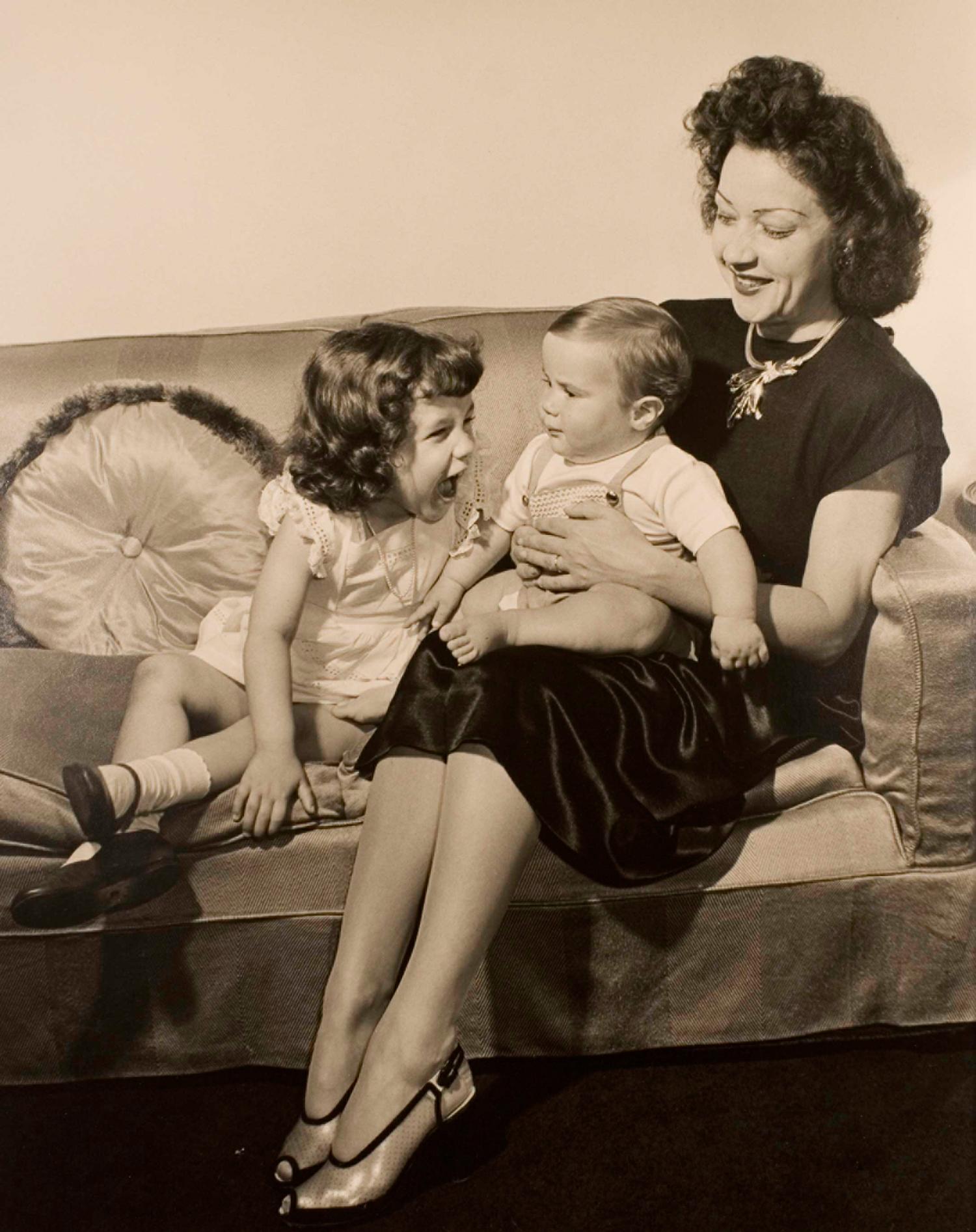 Oct. 19, 2007 — In conjunction with the Virginia Film Festival and its 2007 theme, "Kin Flicks," the University of Virginia Art Museum dips into its rich collection to explore possibilities of defining or even visualizing what constitutes a human family. "What a Family! Photographs, Prints and Drawings from the Collection," on exhibit Nov. 3 through Dec. 23, presents images that reveal that the concept of family is mutable and subject to deliberate attempts to radically alter its nature, as occurred during some of the revolutions of the 20th century. "As individuals, our feelings about the family are complicated and contradictory," notes guest curator Stephen Margulies, "and yet being human cannot finally be separated from being brought up in a family, although, tragically, there are children who hardly belong to any family."
The exhibition is made possible with the support of Arts$.
Images of the family are an intrinsic part of the history of art and are sometimes, simultaneously, images of the divine. Great artists such as Pablo Picasso, Käthe Kollwitz, W. Eugene Smith, Eugène Atget, Henrick Goltzius and others whose works are on display in the exhibition have demonstrated that any family, like Picasso's families of acrobats, is a kind of balancing act of hilarity and sadness, elegance and sordidness, madness and sanity, order and chaos. The family is a microcosm and perhaps the ultimate source of all the strife and delight in life and art.
Also on display in the exhibition are works by Shelby Lee Adams, Susan Bacik, Edouard Boubat, Don Freeman, Philippe Halsman, Mary Motley Kalergis, Gertrude Kasebier, George Luks, Cirenaica Moreira, Nicholas Nixon, David Plowden, Alfred Stieglitz and Todd Webb.
Margulies will give a gallery talk on the show on Nov. 4 at 2 p.m. The talk is open to the public.
The University of Virginia Art Museum is open free of charge Tuesday through Sunday, 1 to 5 p.m. Visitor parking is available along Bayly Drive, off Rugby Road, and in the Newcomb Hall parking garage on Emmet Street. The museum will stamp parking tickets given at the garage to provide free parking for its visitors.