From stages in London and North Carolina to a community health center in South Africa, three University of Virginia students will work with their muses, thanks to grants from the University Award for Projects in the Arts program.
Payton Moledor will study classical acting in the fall at the London Academy of Music and Dramatic Art; Heidi Waldenmaier will attend the American Dance Festival in Durham, North Carolina this summer; and Samuel Wilson will report on tuberculosis outside Cape Town, also this summer.
Modeled on the University's successful Harrison Undergraduate Research Awards, the arts awards give selected students up to $3,000 for projects that expand their creative expression and showcase artistic accomplishments.
"These awards recognize the creative work of our students in the UVA arts community," Brian Cullaty, director of UVA's Office of Undergraduate Research, said. "The funding provides them with a means to explore creative expression and showcase their significant accomplishments in the arts."
This year's projects are funded by the Office of Undergraduate Research and the Vice Provost for the Arts.
"Being a juror for the arts awards has become one of my favorite activities of the year," Emma Terry, programs and communication manager for UVA Arts, said. "It is so amazing to see all the creative and important projects that come directly from our students; I am consistently blown away."
Terry said the arts are such a vital part of the residential experience for the students. "We know they provide unique ways to develop creative problem-solving skills, to understand the world in a new light, and to express oneself and one's ideas out loud for others to see and feel. The arts awards support these extraordinary research efforts. I am honored to be a small part of it."
More about this year's winners:
• Payton Moledor of Roanoke, a second-year drama major, who will study classical acting at the London Academy of Music and Dramatic Art, or LAMDA, for three months this fall.
"This scholarship makes possible a once-in-a-lifetime opportunity to study classical acting at its birthplace," Moledor said. "London is one of the largest theatrical centers in the world, and being exposed to the greatest performers and plays of my generation will give me a unique chance to research theater in an immersive way that isn't available at UVA."
In addition to her theatrical training, Moledor plans on attending performances at the West End, Shakespeare's Globe and the National Theatre. She will perform in three classical plays at LAMDA over the course of three months.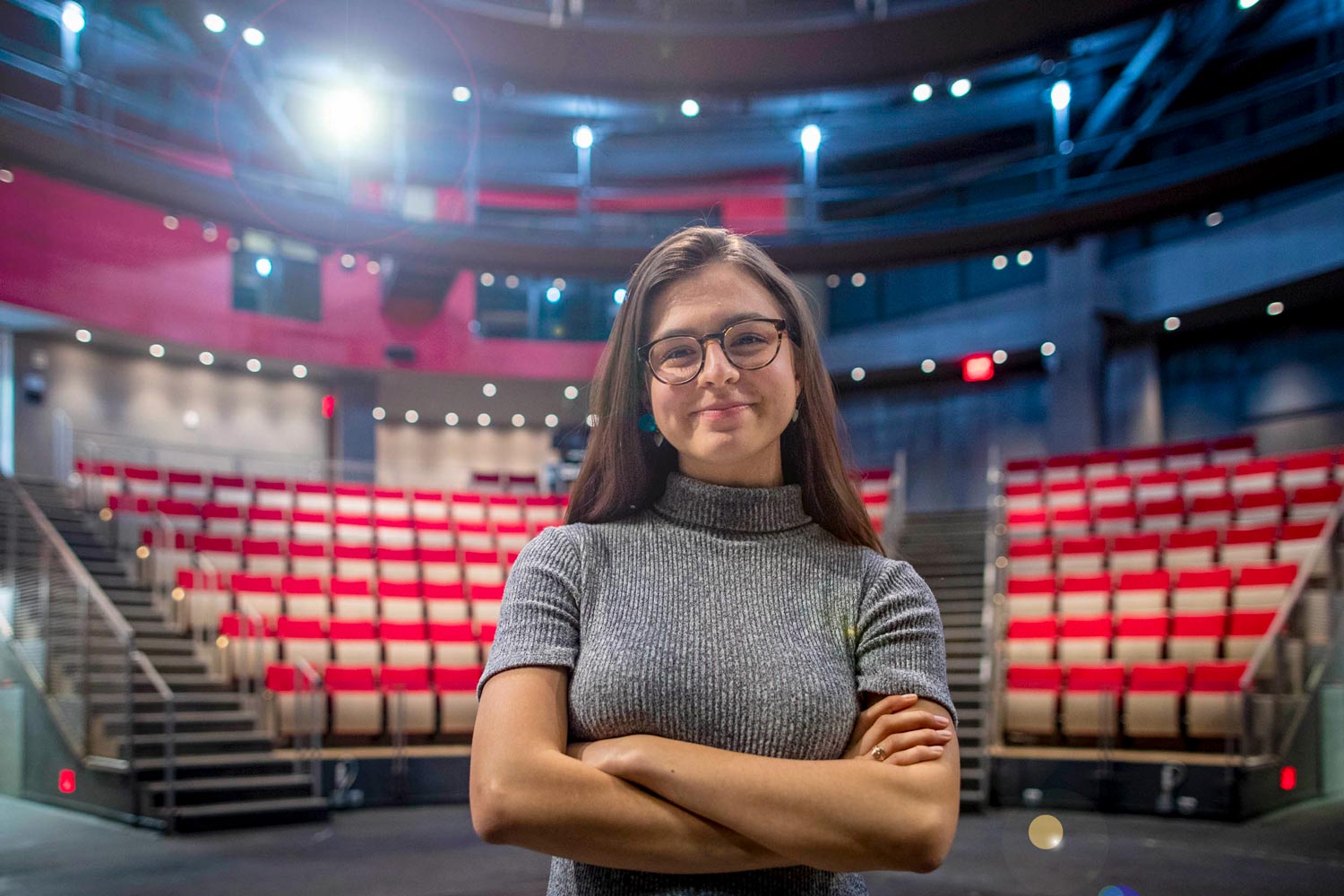 Payton Moledor plans to study acting and attend as many productions as she can while spending three months in London this fall.
"I'll gain invaluable performance experience that I can bring back to my theatrical involvement on Grounds," she said.
Marianne Kubik, associate professor and head of movement in the Department of Drama, said that Moledor is a serious student of theater performance.
"She selected UVA for its academic rigor, interdisciplinary focus and encouragement of training in the arts," Kubik said. "As soon as she arrived on Grounds, Payton sought opportunities to develop her acting and singing skills and participate in our theater community. When I sent out a call for actors for a mainstage production I was directing, Payton was the first to respond and immediately immersed herself in the ensemble and production. This was how Payton introduced herself to UVA drama, and she's been an active member of our community since."
Kubik said Moledor's dedicated focus on her training has earned her significant roles in a Department of Drama musical and a Heritage Theatre Festival professional production within her first year, which led to an ensemble role in the centennial production of Leonard Bernstein's "Mass" at the Paramount Theater in her second year.
"A highly motivated artist, Payton has independently auditioned for professional theaters and arranged for private voice and performance coaching while continuing her academic studies in theater arts and arts administration," Kubik said. "I'm thrilled for Payton and this next leg of her actor training research. Working with professional artists at LAMDA will widen her understanding of the depth and breadth of methods of actor training."
A J. Sanford Miller Family Arts Scholar in Drama, Moledor is co-president of the Virginia Players, a student group within the Department of Drama; publicity manager for First Year Players; and a former cast member of Spectrum Theatre. She is also a committee member on the UVA Student Council Arts Committee and social media student worker at the University Communications Office.
She has performed professionally at Heritage Theatre Festival and Mill Mountain Theatre and this summer will be a professional performance intern at Lees-McRae Summer Theatre in Banner Elk, North Carolina. She has also received a first-place regional award from the National Association of Teachers of Music for her musical theater vocal performance.
A graduate of the University of North Carolina School of the Arts High School Drama program, Moledor plans to pursue theatrical performance professionally after graduation and eventually seek a Master of Fine Arts degree in acting.
• Heidi Waldenmaier of Onancock, a third-year drama major with a dance minor, who will attend the American Dance Festival in Durham, North Carolina this summer for a five-week immersion in classes, workshops and performances in a variety of disciplines.
Waldenmaier chose the festival for its inclusivity and wide array of artistic opportunities.
"ADF will help me become a more skilled dancer and learn about dance disciplines from different cultures and backgrounds," she said. "I plan on interviewing artists, recording my experience and using the new techniques I will have learned at the festival to create a dance piece for the UVA Fall Dance Concert 2019."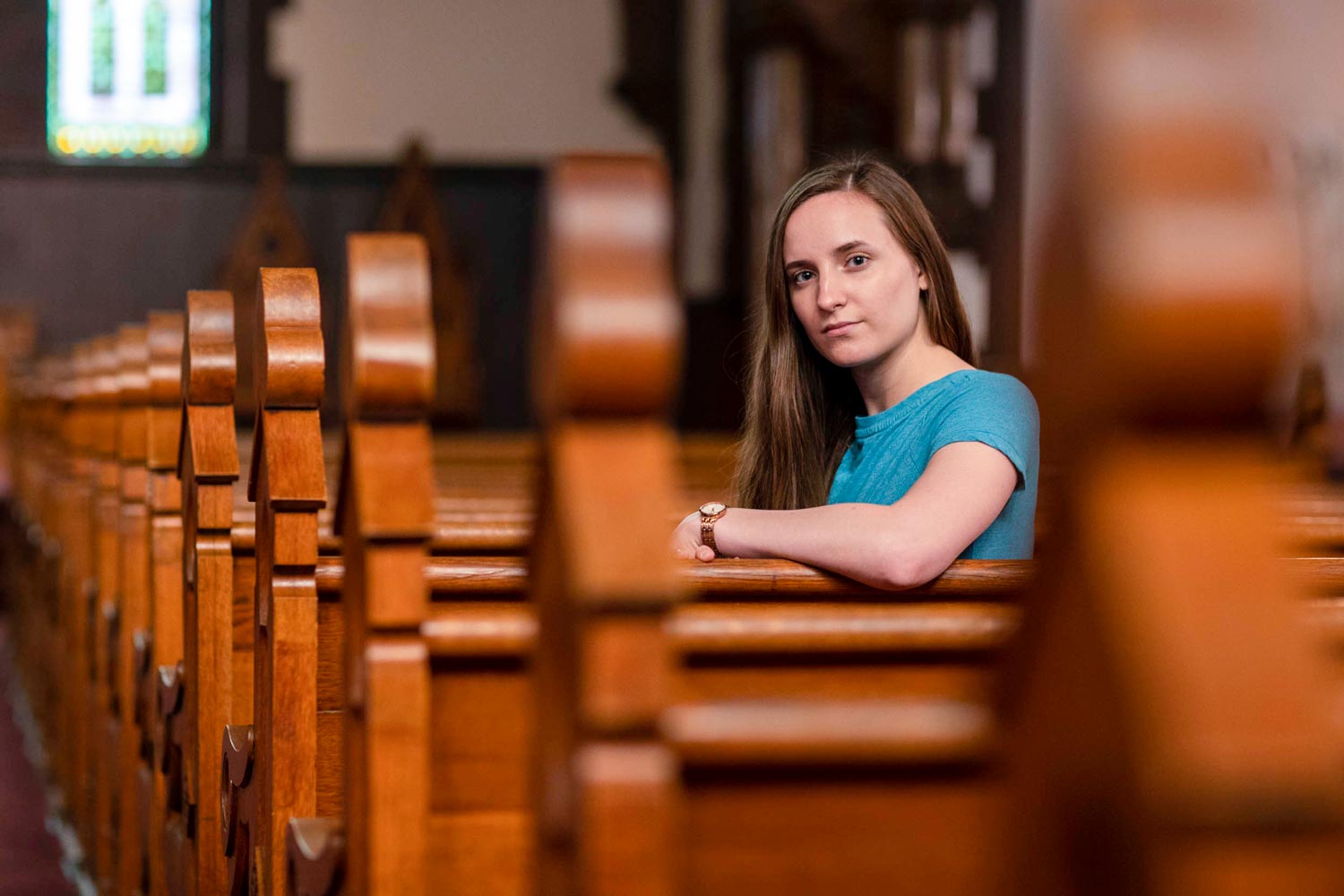 Heidi Waldenmaier will do a deep dive into dance this summer at the American Dance Festival in Durham, North Carolina.
A Miller Arts Scholar, Waldenmaier is a member of The Whethermen, an improvisational comedy troupe. She is a graduate of Nandua High School and plans a career as a performer.
Kim Brooks Mata, associate professor and head and artistic director of dance, described Waldenmaier as a bright, motivated and insightful dancer and student.
"She has a passion for both dance and theater and is deeply committed to the practice and refinement of her performance and choreographic work in both disciplines," Mata said. "As a dance artist, she displays curiosity in her questions and investigations of material and a willingness to step outside of her comfort zone in order to challenge herself as an artist – most recently through her choreography for our spring dance concert."
Mata predicted that Waldenmaier's summer experience would broaden her horizons.
"Ms. Waldenmaier's time at the American Dance Festival will provide her with unique opportunities to deepen her practice, gain exposure to new forms and engage multiple practicing professional dance artists through their teaching and creative work," Mata said. "This experience will serve as a valuable research opportunity for her as she continues to develop and strengthen her artistic voice as a choreographer and performer in both dance and theater."
Waldenmaier said the award will allow her to rigorously study dance.
"Learning from different professors and watching a wide variety of movement is essential to becoming an adaptable and marketable dancer," she said. "I applied for this award because I want to learn from the best teachers that our country has to offer and experience the newest innovations in the art form."
• Samuel Wilson of Gloucester, a third-year English and cognitive science major, who will work in the Khayelitsha Community Health Clinic outside of Cape Town, South Africa, where he will do journalistic research into tuberculosis, a leading cause of death there.
The project combines two of Wilson's interests: writing and medicine. Working in the clinic will allow him to gain clinical experience and develop a more globalized view of health care, while working on the feature article will help him to advance his skills as a writer and journalist.
"I am writing a long-story, feature article on the tuberculosis crisis in the townships of Cape Town, South Africa," he said. "I will be interviewing physicians, patients and non-governmental organization health care workers on their perspective as to why the curable disease has continued to plague the country for several years and how they view the effectiveness of new treatment regimens.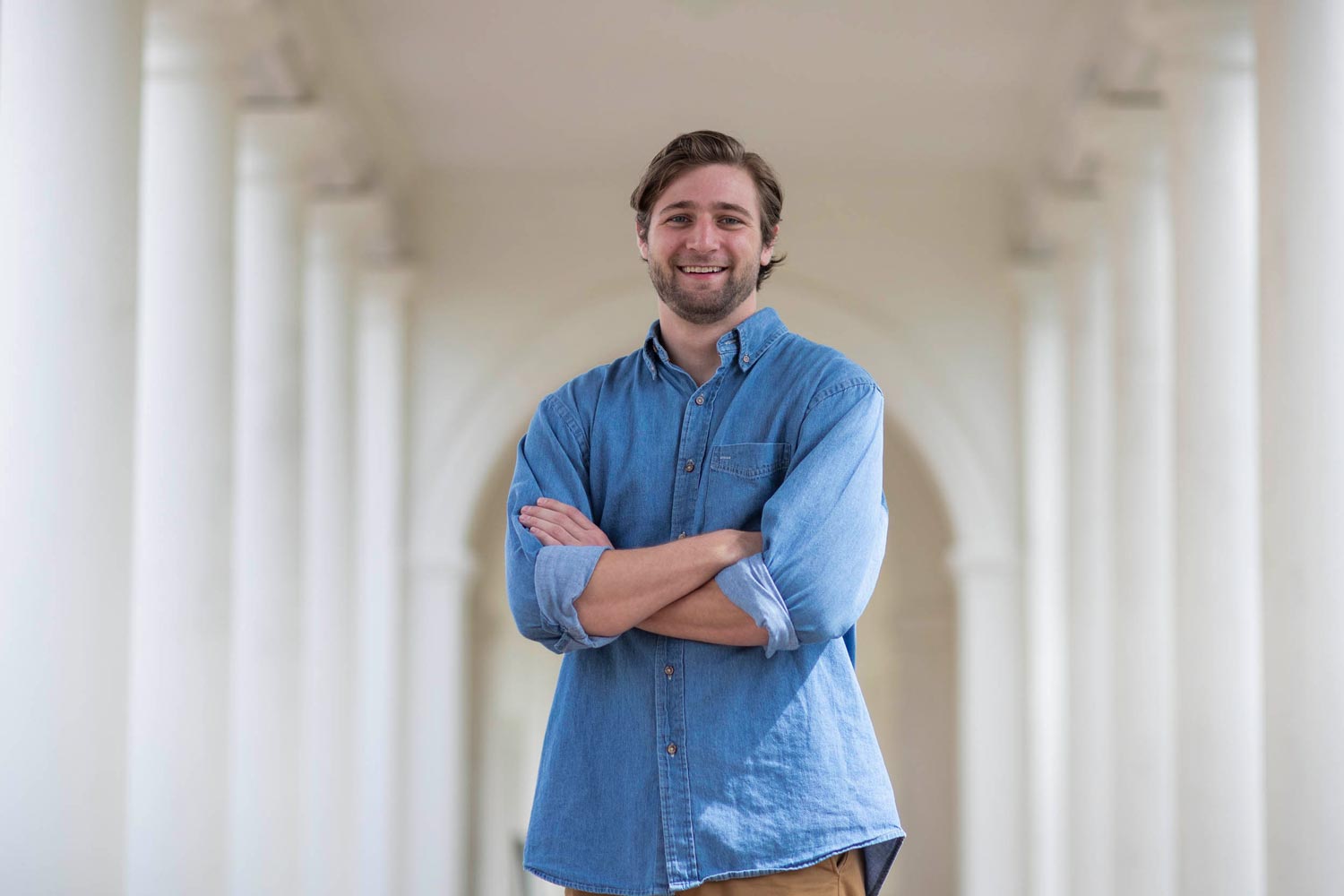 Samuel Wilson will combine his interests in writing and medicine while doing journalistic research into tuberculosis in Cape Town, South Africa.
"I will be working with freelance journalist and former business editor of The New Yorker, Vauhini Vara, who taught a course on my study-abroad program, Semester at Sea, on the art of feature writing."
Wilson is a member of the Peer Health Educators; the Undergraduate Research Network and Nu Rho Psi, the National Honor Society in Neuroscience. A research assistant in the Social Neuroscience Lab, Wilson is a recipient of the Sydney Elizabeth Owens Memorial Award, which funds a transformative experience for an undergraduate student; the Charles H. Koch Award, for students involved in foreign affairs; and the Wagenheim Award, for the best short story by an undergraduate English major. A graduate of Walsingham Academy, Wilson plans to attend medical school and pursue a career in neurology while continuing to develop as a writer.
Elizabeth Denton, director of the area program in literary prose and an assistant professor of creative writing, said Wilson has an energetic commitment to both medicine and writing.
"Sam wants to be a doctor, and although I can't speak to his academic achievement in regard to medicine, I can speak to his strong ability to empathize with others; his sensitivity to his classmates' work and to literature; his alert and wise presence in class, with comments that are thoughtful and insightful; and his determination to become a doctor and a writer in order to help underserved communities gain and maintain access to fundamental medical assistance." 
Denton predicted that Wilson will present a "creative non-fiction" journalistic account of his research/internship that will appeal to a broad audience. 
Article Information
April 24, 2019
/content/uva-arts-awards-fund-trio-creative-pursuits