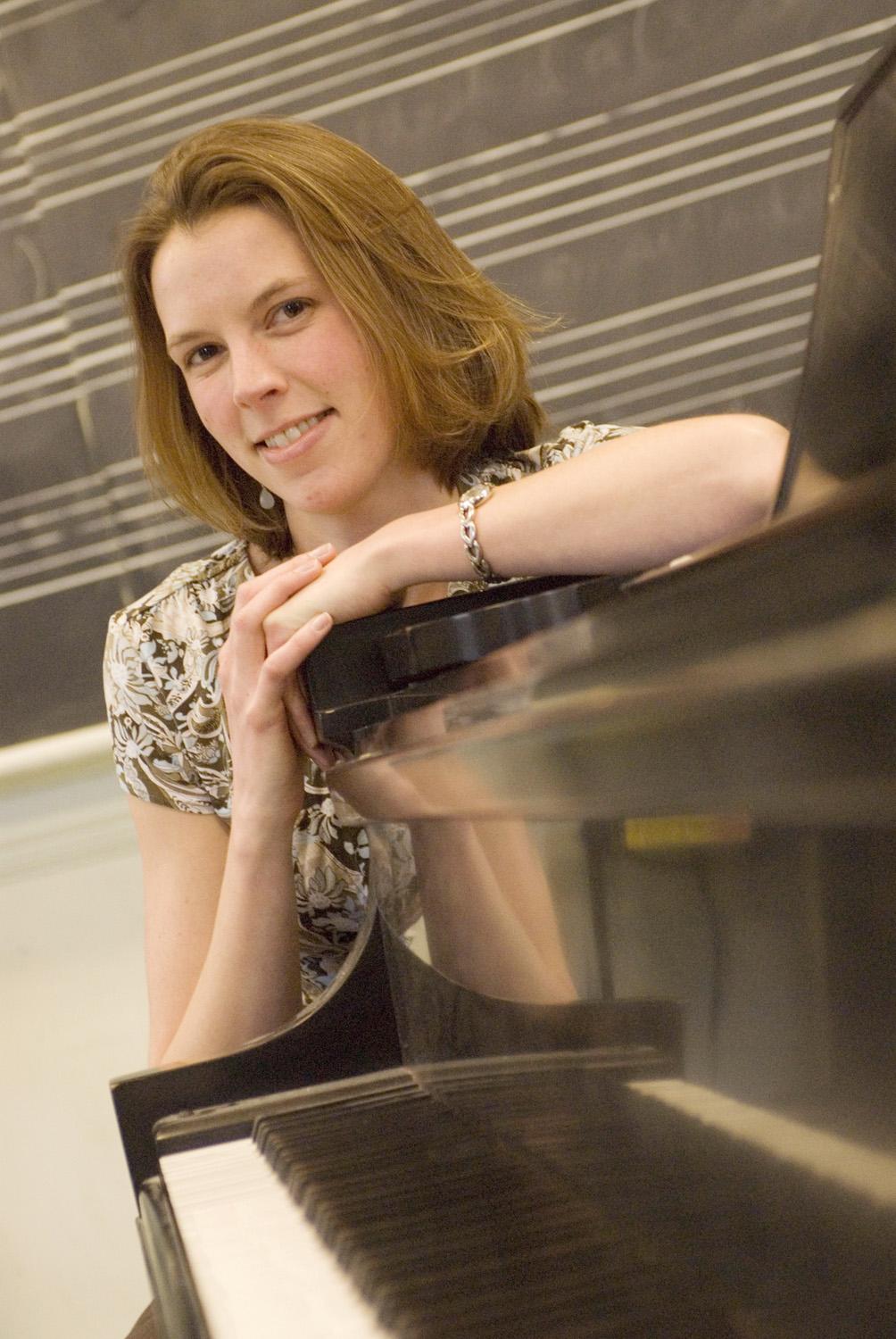 Aug. 8, 2007 -- Mary Simonson is breaking ground on two fronts. She is the first recipient of a Ph.D. in music from the University of Virginia — and in the commonwealth — and her dissertation explores new ground in music scholarship.
Simonson, who will receive her Ph.D. from the McIntire Department of Music on Aug. 14, said that the leap of faith she took when she joined the new program in its inaugural year paid off. "All my hopes for what a graduate program would be were met. The program was thoughtfully constructed and there is a sense that each faculty member is interested in not only seeing the program succeed, but in each student succeeding."
She praised the flexibility of a program not bound by tradition, one that supported her desire to combine her interests in dance, feminist studies, and performance that embraces both the spectacle and the politics behind bringing the performance to the stage. Her dissertation is titled "Music, Dance and Female Creativity in Early 20th Century American Performance."
"She is dealing with the relationship of music to dance and visuality, among other things. This is a risky but exciting approach," said Michael Puri, assistant professor of music theory and a reader for Simonson's dissertation, in which she synthesizes a cultural dialogue between Europe and America. "There are not many who have written from the perspectives of both dance and feminism. That is very original."
Ph.D. candidates are encouraged to explore outside the traditional study of European and concert music. One of the many strengths of the Ph.D. program is that the concentration in critical and comparative studies does not recognize a separation of ethnomusicology and musicology considered separate fields of music today. "There are very few programs in the country that do that," said Scott DeVeaux, associate professor of musicology and director of graduate studies. "The program allows the scholars to drift across all repertory, all classes, all races."
DeVeaux added that many of the 31 doctoral students currently enrolled in the program have chosen areas of study that focus on 20th-century popular music or contemporary music. "A lot of them happen to be dealing with this country and its complexities," he said.
Simonson is not the only music Ph.D. candidate examining new ground. With dissertations on topics such as American bluegrass in the Czech Republic, singer Nat King Cole as a pop vocalist, and the roots of punk rock in the Richmond music scene from the perspective of a former shock rock performer, plus a scholar in the composition and technologies concentration who is creating a composition for electro-acoustic music, interactive dance and extended/prepared piano, they are taking risks and melding various methodologies and historical inquiries to explore multiple perspectives and "go beyond the facts and ask questions that have not been asked before." Puri said.
"It is a very healthy program for studying these topics and perspectives," DeVeaux said.
The music department established the Ph.D. program in fall 2001, becoming the first such program in the commonwealth. The department offers specializations in two areas: critical and comparative studies, and composition and computer technologies. The program, which prides itself on a small student-to-faculty ratio, admits about six students each year.