On April 25, University of Virginia anthropology doctoral student Dannah Dennis was sitting in a room on the second floor of an old brick building in Kathmandu when the first earthquake hit.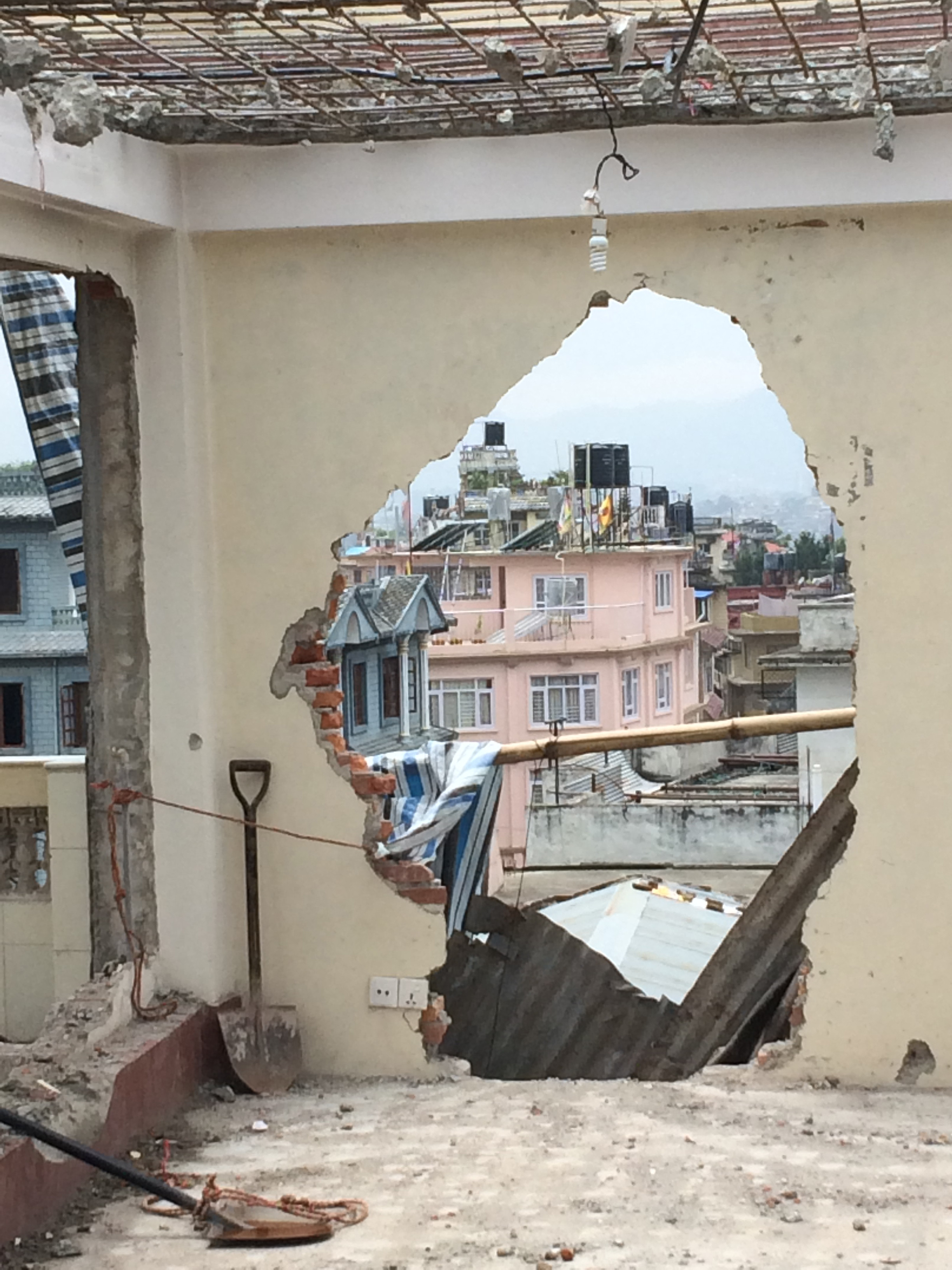 All photos courtesy of Dannah Dennis

For almost two years, Dennis had been living among the roughly 1 million people in Kathmandu, the capital of the landlocked country of Nepal, researching the country's transition from a Hindu monarchy to a secular democracy for her anthropology fieldwork and dissertation.
About that April day, when she felt the first of two earthquakes that rocked the small nation, she said, "Even more than the sensation of shaking, what I remember most clearly about the initial moments of the earthquake was the sound; everyone in the workshop fell silent, and then there was a rumbling, roaring noise. I realized later that it had been the sound of the brick walls of the building cracking."
The house next door to Dennis' was damaged from the earthquake. She spent the first few days afterwards calling friends, giving blood and walking around the city to check on people and survey the damage.
"The aftershocks were frequent and nerve-wracking," she said.
John Lennon's quote, "Life is what happens while you're busy making other plans," could apply to Dennis' experiences in Nepal this year – which included not only the quakes, but the birth of a new constitution.
She shared these photos to provide a glimpse into her experiences in Nepal. 
Article Information
November 16, 2015
/content/uva-doctoral-student-dannah-dennis-witnesses-tumultuous-times-nepal