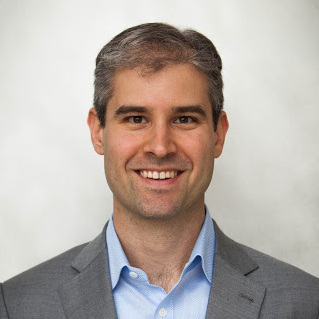 The University of Virginia's School of Engineering and Applied Science will host a talk by education innovator Michael B. Horn and a panel discussion on April 25 at 3 p.m. in the Rice Hall Auditorium.
Horn is the co-founder and executive director of education practice at Innosight Institute, a nonprofit think tank devoted to applying the theories of disruptive innovation to solve problems in the social sector. U.Va. President Teresa A. Sullivan will provide opening remarks. The presentation, "Disrupting Mr. Jefferson's University: Online Learning and the Future of U.Va.," will be followed by a panel discussion including representatives from the American Council on Education, online education company Coursera and Science Applications International Corp. The event is free and open to the public.
According to the Innosight website, "Innosight Institute's Education Practice's mission is to apply Harvard Business School Professor Clayton Christensen's theories of disruptive innovation to develop and promote solutions to the problems of education. The primary focus currently is the U.S. K-12 public education system, although the Practice also works on the problems confronting higher education and education outside the U.S."
The institute advocates for "blended learning," which it defines as "a formal education program in which a student learns at least in part through online delivery of content and instruction with some element of student control over time, place, path, and/or pace and at least in part at a supervised brick-and-mortar location away from home."
The Engineering School is hosting the event to facilitate conversation about innovation in higher education. The school has offered classes via distributed learning for more than 30 years, including the Commonwealth Graduate Engineering Program; the U.Va. Virtual Lab; faculty participation in Udacity, a start-up company delivering massively open online courses; and the Engineers PRODUCED in Virginia undergraduate program. The Engineering School has mastered the technology of offering courses remotely and has the capacity to deliver entire degree programs at a distance, Engineering School Dean James H. Aylor said.
"We have invested considerable time and attention to growing our expertise in this area," he said. "The challenge of how to deliver an authentic lab experience to students at a distance and how to continually evolve our teaching methods to adapt to current technology and current learning needs is a focus for our school. Michael Horn's presentation and the panel discussion will be valuable to us as we continue to explore these areas."
At Innosight, Horn leads a team that educates policymakers and the public on how to encourage innovation in education based on its ongoing research, which explores how to transform America's education system from its current factory-based model into a student-centric one in which every student can realize his/her human potential. Horn has testified at many state legislative sessions and is a frequent keynote speaker at education conferences and planning sessions around the country.
In 2008, Horn co-wrote the book "Disrupting Class: How Disruptive Innovation Will Change the Way the World Learns" (McGraw-Hill) with Harvard Business School Professor Clayton M. Christensen, considered the father of disruptive innovation theory, and Curtis W. Johnson, president of the Citistates Group. BusinessWeek named the book one of the 10 Best Innovation & Design Books of 2008 and Newsweek ranked it No. 14 on its list of "Fifty Books for Our Times." Horn has also written articles for numerous publications and outlets including Forbes, The Washington Post, Huffington Post, The Economist, the American Enterprise Institute, the Center for American Progress and Education Week.
Tech&Learning magazine named Horn to its list of the 100 most important people in the creation and advancement of the use of technology in education.
Horn holds an MBA from the Harvard Business School and a B.A. in history from Yale University.
This event is co-sponsored by the Office of the Vice President & Chief Information Officer and the Office of the Executive Vice President and Provost.
Media Contact
Director of Communications, School of Engineering and Applied Science
jpp4j@virginia.edu (434) 924-1381
Article Information
April 18, 2013
https://news.virginia.edu/content/uva-engineering-school-hosts-innosight-institute-co-founder-michael-b-horn-april-25