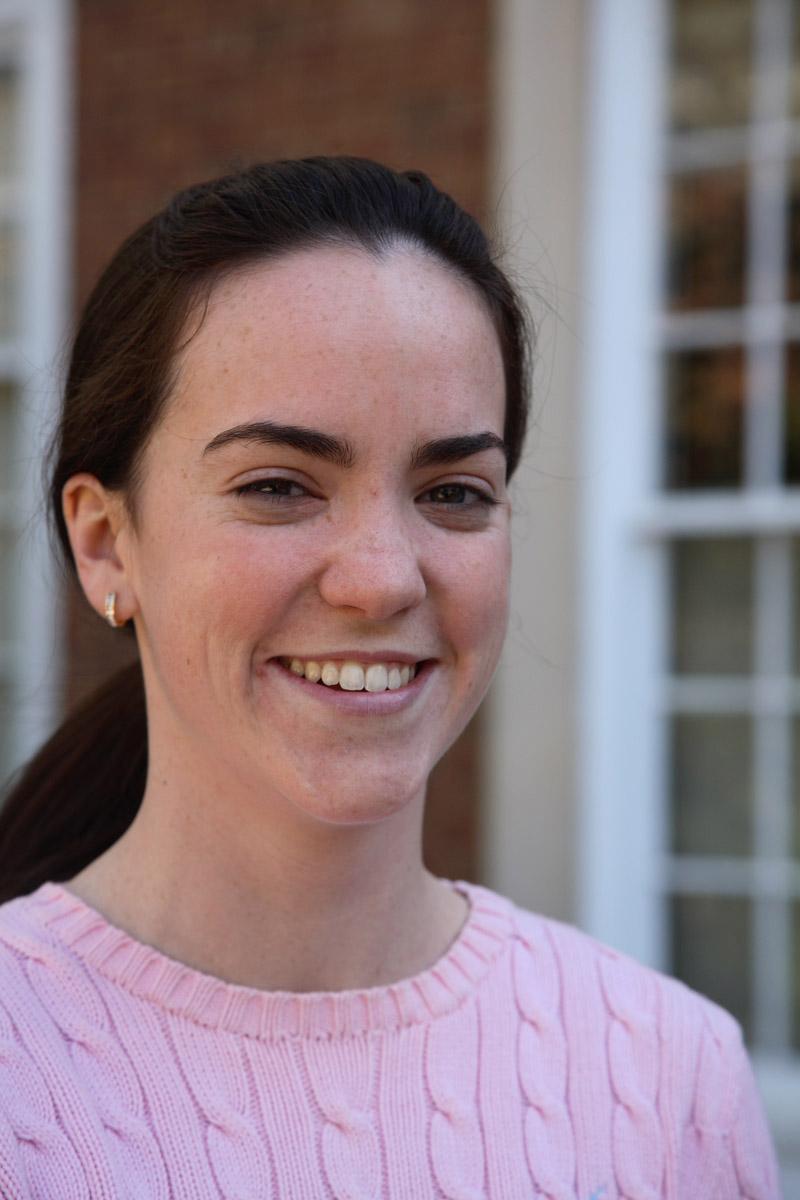 May 29, 2007 -- Christine Devlin, a rising fourth-year student at the University of Virginia, will become the first international intern in the University's Science and Technology Policy Internship Program.
Devlin, an electrical engineering major, will spend nine weeks in Paris at the National Science Foundation's Europe Office.    
Prior to Devlin's placement in Paris, participants in the School of Engineering and Applied Science's innovative program had worked in Washington, D.C. and Richmond.    
"When we learned of this overseas internship opportunity, we were looking for an exceptional candidate — someone with lots of initiative and self-confidence. Christine fit the bill," said Ed Russell, associate professor of Science, Technology and Society and director of the STP internship program.    
During her nine-week stay, Devlin will assist Dr. Mark Suskin, head of the Europe Office, and write one or more of the reports for the NSF's U.S. headquarters. She will also likely have the opportunity to work with Rob W. Dry, counselor for scientific, technological and environment affairs at the U.S. Embassy in Paris.
The NSF Europe Office facilitates collaboration between the science and engineering communities of the United States and Europe; serves as a liaison between NSF and agencies, institutions and researchers throughout Europe; and reports on science and engineering developments and policies in Europe.    
"I was so excited when I found out I was going," said Devlin, who served as third-year class president at U.Va. and has been elected as president of the fourth-year class for 2007-2008. "I speak conversational French, but have been reading Le Monde [a daily Paris newspaper] every day to work toward fluency."    
Devlin has narrowed the focus of her project to two ideas: researching nanotechnology programs in France and investigating NSF-like organizations in Europe. According to Devlin, her project may well influence her career choice. "I don't yet know what I want to do when I graduate, but this internship may help me decide if I like the policy side of things," she said. "Opportunities like this — nontraditional engineering education experiences — are what I like most about the School of Engineering and Applied Science at U.Va."    
For Russell, Devlin's placement signals increased global opportunities for U.Va. engineering students — a goal he has been working toward since he assumed directorship of the program in 2004. "It is valuable for U.Va. engineering undergraduates to go overseas," Russell said. "In order for our graduates to become leaders in this increasingly global economy, we must provide them with an international educational component."
The STP Internship Program's expansion can be attributed to the program's strong reputation, and that of its graduates. NSF Deputy Director Dr. Kathie L. Olsen, former associate director and deputy director for science in the Office of Science and Technology Policy in the Executive Office of the President, was so impressed by the U.Va. engineering students who interned during her time at the White House that she suggested creating the placement in the NSF's Europe Office.
According to Engineering School Dean James H. Aylor, the international expansion is in keeping with the school's mission. "To comprehensively educate our students to be thoughtful leaders in technology and society," he said, "an international experience is greatly desirable."
In addition to Paris, the NSF has satellite offices in Tokyo and Beijing. Russell would like to have at least one intern in these locations within the next few years and, eventually, multiple interns in these international offices. "China and Japan are major economic and industry powers in today's world," he said. "Our students need to gain experience in science and technology policy in these key locations to remain competitive."
The Science and Technology Policy Internship Program began at the U.Va. School of Engineering and Applied Science in 2000 to educate and train the next generation of scientists and engineers about policy. Since that time, more than 60 U.Va. Engineering School undergraduates have participated in the program.
About the University of Virginia School of Engineering and Applied Science
Founded in 1836, the University of Virginia School of Engineering and Applied Science combines research and educational opportunities at the undergraduate and graduate levels. Within the undergraduate programs, courses in engineering, ethics, mathematics, the sciences and the humanities are available to build a strong foundation for careers in engineering and other professions. Its abundant research opportunities complement the curriculum and educate young men and women to become thoughtful leaders in technology and society. At the graduate level, the Engineering School collaborates with the University's highly ranked medical and business schools on interdisciplinary research projects and entrepreneurial initiatives. With a distinguished faculty and a student body of 2,000 undergraduates and 650 graduate students, the Engineering School offers an array of engineering disciplines, including cutting-edge research programs in computer and information science and engineering, bioengineering and nanotechnology. For more information, visit
www.seas.virginia.edu
.