On Friday during a virtual ceremony over Zoom, the University of Virginia honored and recognized faculty members for their outstanding contributions to their fields and the impact of their research and scholarly activities at the annual Research Achievement Awards.
"Although it was a challenging year for researchers, we are proud of our faculty's achievements and accomplishments," Melur "Ram" Ramasubramanian, UVA's vice president for research, said. "We believe it's important to celebrate our faculty who are making a significant impact on the world with their research and scholarship."
"Our dedicated and talented researchers are deeply committed to the mission of this university—advancing knowledge and passing it on to the world and the next generation," Provost Liz Magill said. "The Research Achievement Awards are a great way to recognize our researchers for making meaningful contributions in their disciplines, supporting their peers and mentees, and having a positive impact on our communities."
"If this past year has taught us anything, it's that academic research is a fundamental part of a successful society, fueling discoveries in medicine, breakthroughs in engineering, and changing the way we think about and respond to the natural and social world," President Jim Ryan said. "The research award winners truly exemplify the high-quality scholarship that makes UVA a leading research institution."
Ken Ono, Thomas Jefferson Professor of Mathematics, delivered the keynote address, and received a Distinguished Spotlight Award to recognize his contribution to the field of mathematics. He has won Sloan, Packard and Guggenheim fellowships, and in 2020 Academic Influence named him one of the top 20 most influential mathematicians of the past decade. 
Research Excellence Award
Prasanna V. Balachandran, School of Engineering and Applied Science
Balachandran's research focuses on materials informatics, an emerging field of materials science research. He has tackled several problems of materials science, including thermal management, nanoelectronics materials and the design of coatings for use in extreme environments.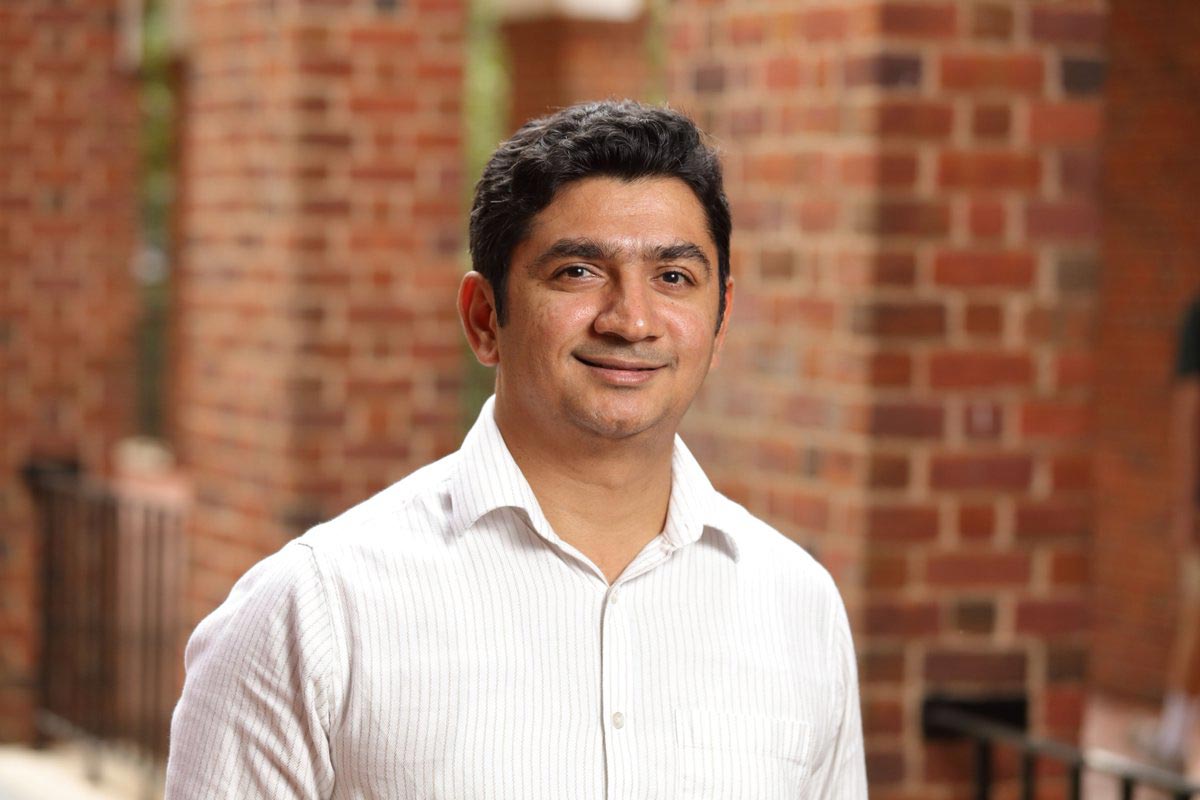 Computational Materials Science Journal recognized Balachandran as a Rising Star in Computational Materials Science, and he was also a recipient of the DARPA Young Faculty Award in 2020.
Balachandran's "knowledge in the application of artificial intelligence and density functional theory calculations to address grand challenge problems in the field of materials science and engineering makes him one of the foremost experts in the discipline," said Jacob L. Jones of North Carolina State University's College of Engineering.
L. Ilse Cleeves, College and Graduate School of Arts & Sciences
Cleeves is rapidly developing into one of the world's leading experts in theoretical astrochemistry and its applications to newly forming and formed planets. Her research has focused on understanding the molecular and physical origins of planetary systems, getting closer to answering questions about whether life on planets was aided by organic materials delivered to planets as they formed or afterward.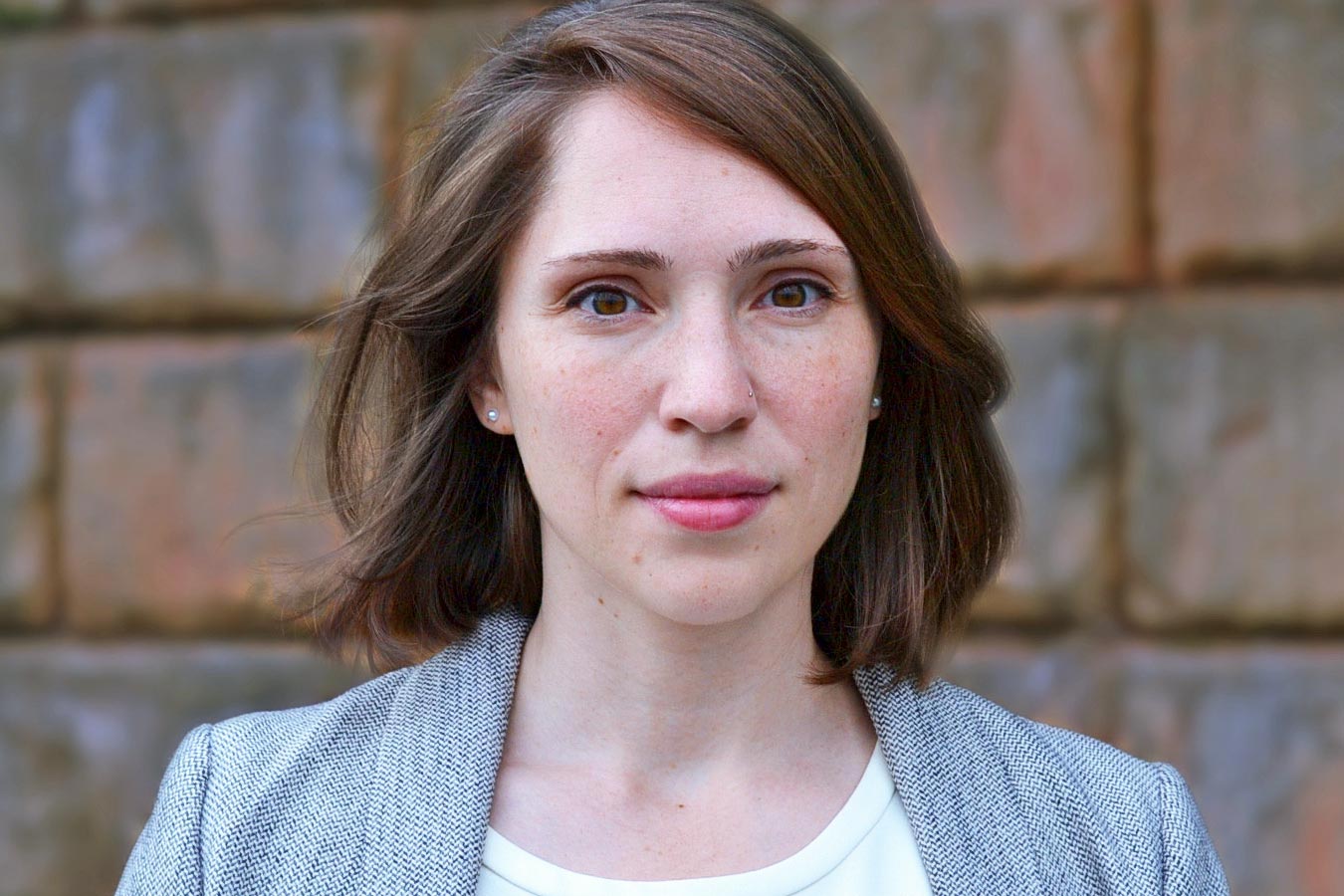 Cleeves received the 2018 American Astronomical Society's Annie Jump Cannon Award, given for outstanding research by a young North American female astronomer, and recently earned a prestigious Packard Fellowship and a Johnson & Johnson WiSTEM2D award.
Cleeves "is a brilliant and very productive scientist who is making very important contributions to our understanding of astrochemistry and the origin of planets," said Craig L. Sarazin, chair of UVA's Department of Astronomy.
Chongzhi Zang, School of Medicine
Zang's research focuses on developing computational models and algorithms for analyzing data from cutting-edge technologies, and on using data science to study the epigenetics in human diseases, primarily cancer. He has developed bioinformatics tools including SICER, a ChIP-sequencing analysis tool, and BART, a big-data transcriptional regulator prediction tool. Both are used widely in the research community.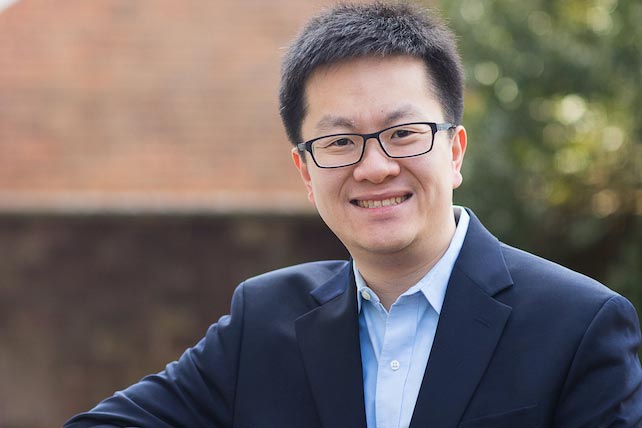 "His research is both data-driven and translational, as it focuses on human cancer systems, a passion developed during his Ph.D. and postdoctoral training experiences and continuing as a productive, innovative computational scientist," Stephen Rich of the UVA School of Medicine said. "Chongzhi has made remarkable and groundbreaking contributions to the studies of chromatin epigenetics and transcriptional regulation in cancer."
Distinguished Researcher Award
William A. Petri Jr., School of Medicine
Petri's research is on the role of the immune system in infections, and has been largely focused on intestinal infections like C. difficile colitis and their consequences in children in the developing world. In 2020, Petri stepped forward to provide regular updates on new developments in COVID-19 virology, immunology, treatment, vaccines and pandemic control, locally as well as globally. His research extended to include vaccine improvements and a monoclonal antibody trial to help prevent infection and progression of COVID-19.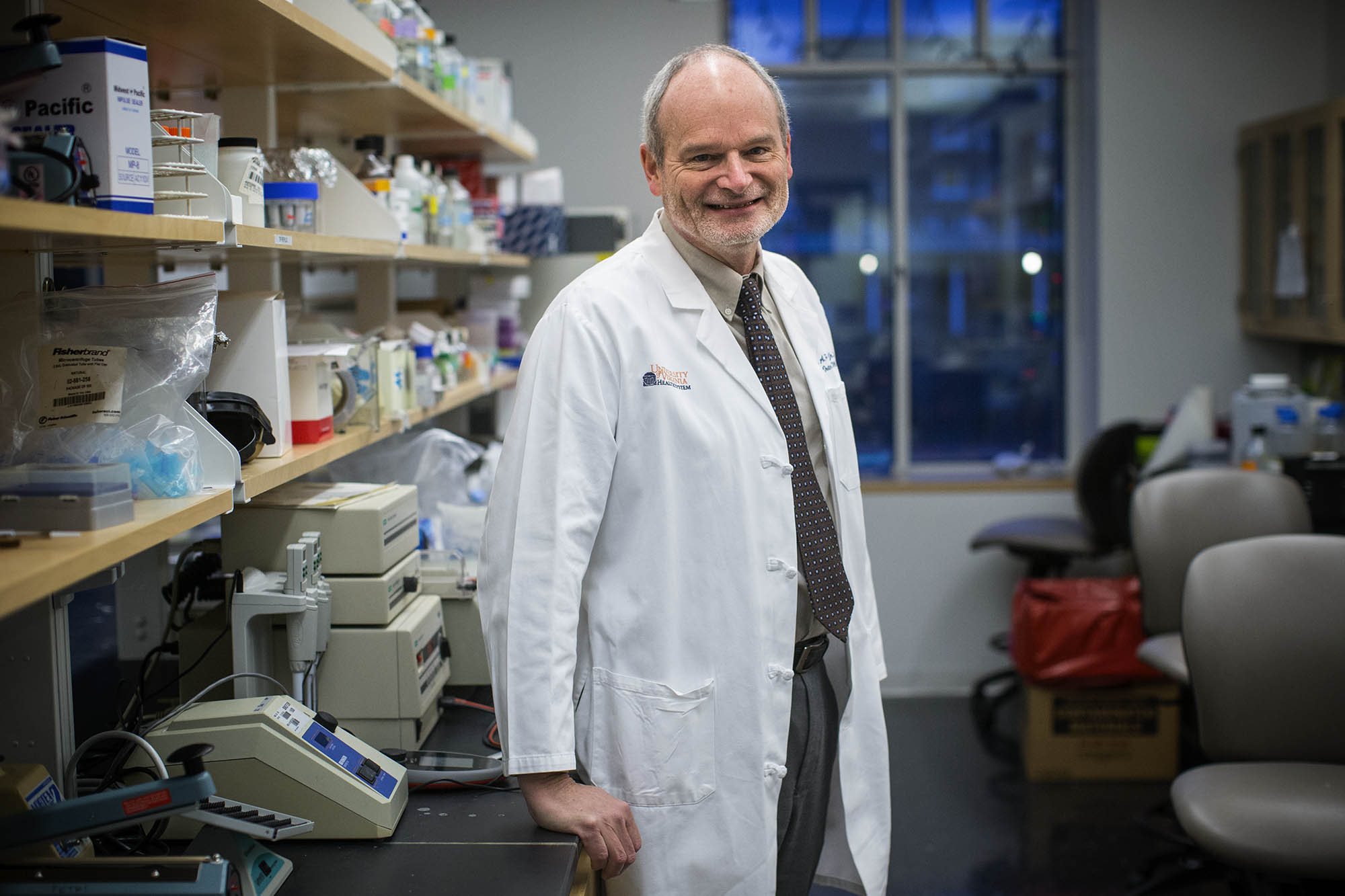 His many awards include an NIH MERIT Award, Virginia Outstanding Scientist and Inventor of the Year, and he recently was selected to receive the 2021 National Foundation for Infectious Diseases Maxwell Finland Award.
"Petri is richly deserving of this prestigious award for his international leadership in the study of diarrheal infections, a leading cause of death of children in the developing world," said Upinder Singh, division chief of Infectious Diseases and Geographic Medicine at Stanford University. "There is no one who is more innovative or made greater advances in this key area of study."
Kodi S. Ravichandran, School of Medicine
Ravichandran's research focuses on "cell clearance," or how the body turns over billions of cells every day. He looks at how this process affects human health and disease. His work has led him to work on problems with inflammatory illnesses like rheumatoid arthritis.
As chair of the Department of Microbiology, Immunology, and Cancer Biology, he frequently collaborates with other faculty members. His work has led to a long publication list, including 12 papers in the prestigious journal Nature.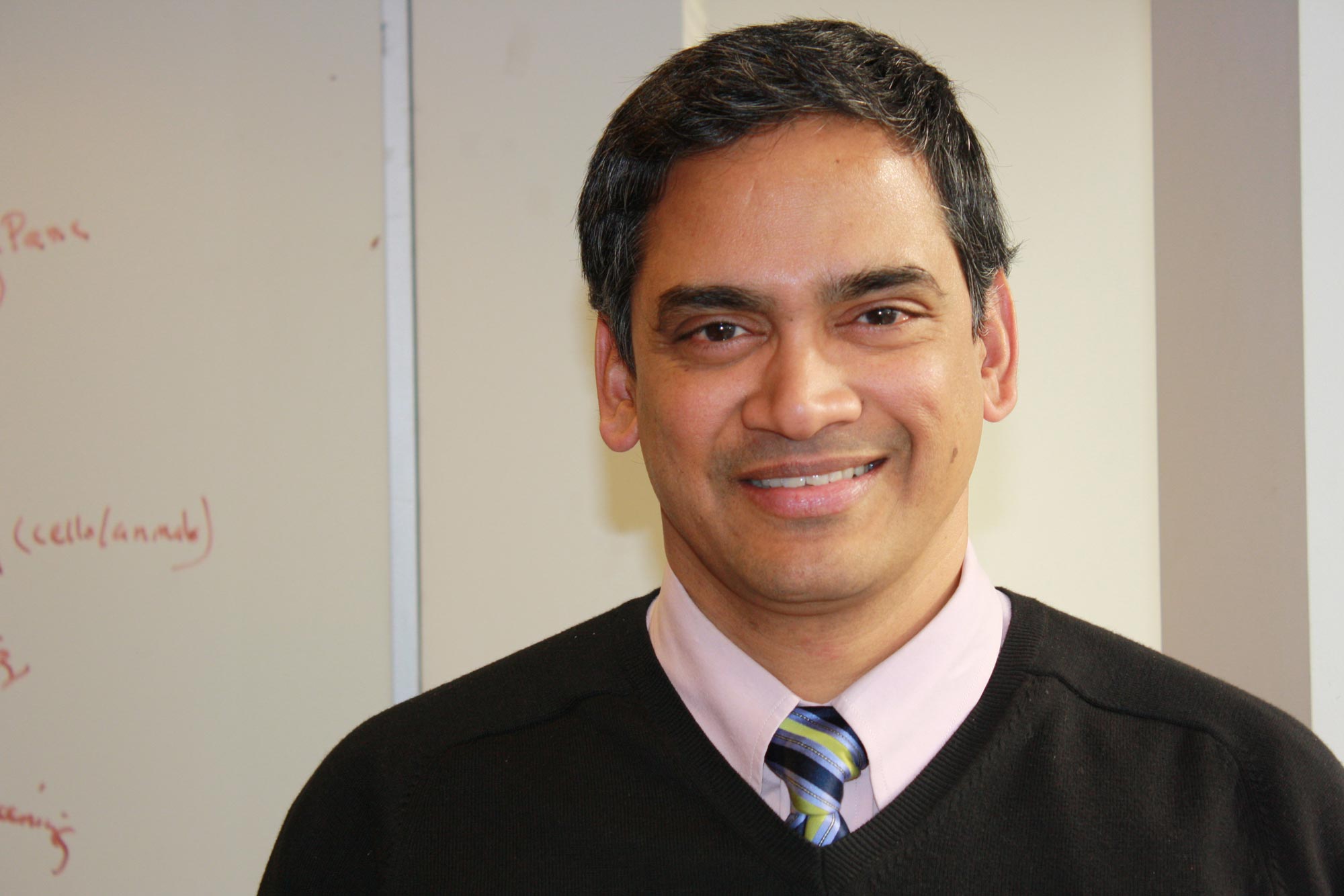 Ravichandran's "discoveries have transformed the field and their impacts have been immense, both from a fundamental biological science perspective and from the perspective of understanding disease pathogenesis in many and varied contexts," said Christopher Gregory, director of the University of Edinburgh Centre for Inflammation Research. "In this respect his work underpins future translation of the field into clinical care with, ultimately, invaluable societal impact."
Xiaodong (Chris) Li, School of Engineering and Applied Science
Li's research spans advanced manufacturing, materials and mechanics. He has created several new areas of study that have made a significant impact.
Li's manufacturing innovations include deploying a variety of monitoring techniques to catch defects and correct them in real time using digital sensors. Li "together with his collaborators created an entirely new area – digital image correlation-enabled smart manufacturing, which has been used worldwide in academia, research labs and industry and has made a significant impact economically," Scott Mao of the University of Pittsburgh's Swanson School of Engineering said.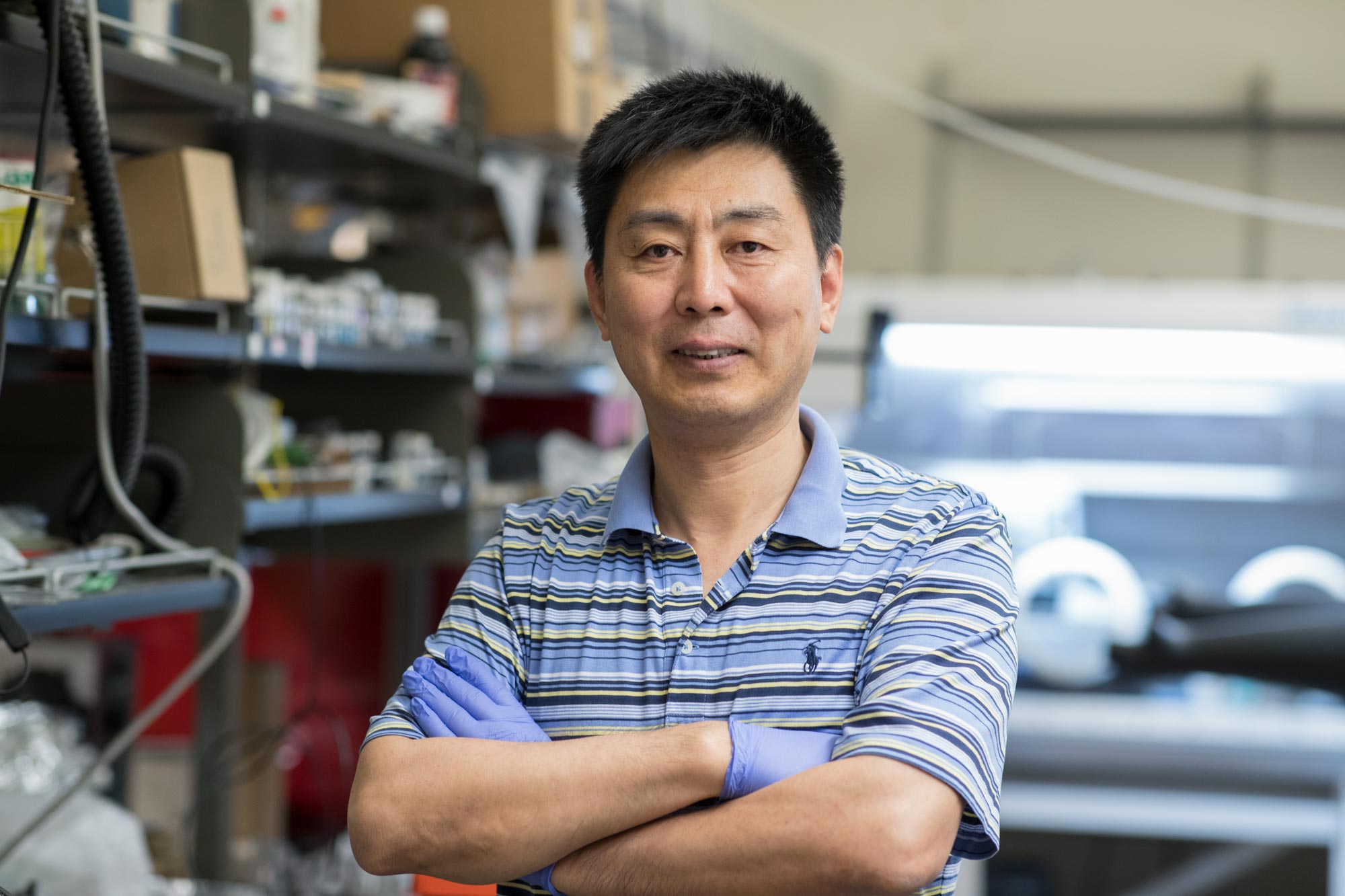 Li also developed ways to make manufacturing processes environmentally friendly by using organic matter like banana peels as fuel.
His work in materials includes developing a strong, lightweight, heat-resistant metallic composite by mimicking the structure of mollusk shells, and turning a cotton T-shirt into a wearable capacitor. Li also designed nanoparticles for a specialized drug delivery method to help cancer patients.
Research Collaboration Award
Joseph Hart, School of Education & Human Development; David Diduch, School of Medicine; Mark Miller, School of Medicine; Stephen Brockmeier, School of Medicine; Brian Werner, School of Medicine; F. Winston Gwathmey, School of Medicine
The interdisciplinary research team, comprised of kinesiology professor Hart and orthopedic surgeons Diduch, Miller, Brockmeier, Werner and Gwathmey, bridges the clinic and the laboratory with its Lower Extremity Assessment Program.  
More than 700 patients recovering from knee surgery have done functional performance tests in the Department of Kinesiology's Exercise & Sport Injury Lab. The results from these tests help surgeons decide when their patients are ready to return to normal activities, but also serve as a research database. Now one of the largest sports medicine databases, the work has made a real difference in improving patient outcomes.
The team has "made substantial advances in the understanding of the recovery of patients recovering from ACL reconstructive surgery," said Jay Hertel, chair of the Department of Kinesiology. "This new knowledge has impacted clinical practice in many sports medicine disciplines including orthopedics, physical therapy and athletic training."
Research Mentor Award
John A. Stankovic, School of Engineering and Applied Science
Stankovic is the BP America Professor of Computer Science and directs UVA Engineering's Link Lab for cyber-physical systems. Over the course of his career, Stankovic has mentored many junior faculty members. In addition to offering guidance on research ideas and proposal-writing techniques, he has often invited mentees to team with him on his own grant proposals. Stankovic has directed over 42 Ph.D. students to completion; many have gone on to become professors.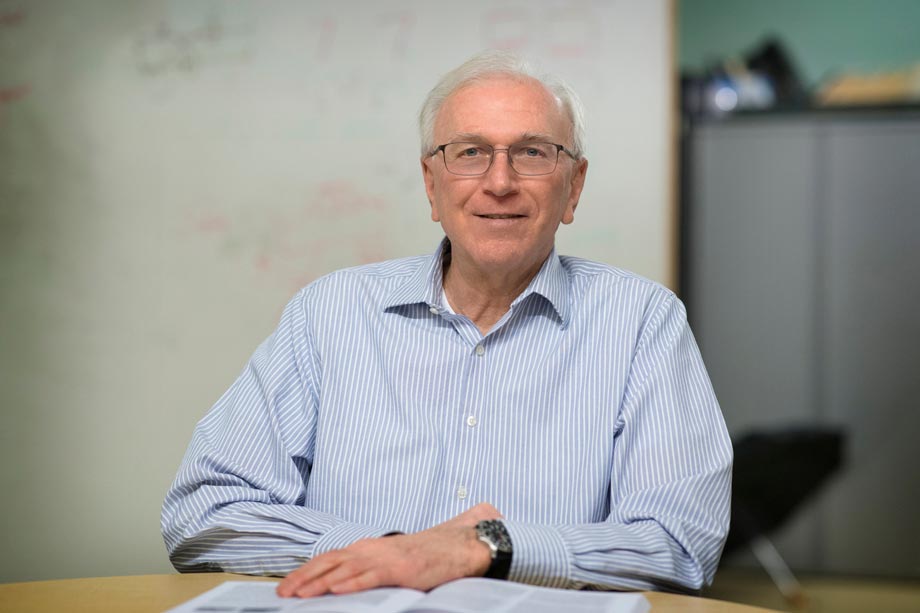 He is a role model, inspiring others by his contributions in the field of computer science and his research leadership in the areas of real-time systems, distributed computing, wireless sensor networks, wireless health and cyber-physical systems. Stankovic is an IEEE Life Fellow and ACM Fellow. He has an h-index of 119 and more than 66,000 citations.
Faculty members who nominated him wrote: "Professor Stankovic has been a great faculty mentor who not only inspires us to become better researchers, but also provides extraordinary efforts to help us grow."
Public Impact-Focused Research Award
Christine Mahoney, Frank Batten School of Leadership and Public Policy
Mahoney's research focuses on how nongovernmental organizations and governments at the local, national and global levels attempt to fight for the rights of refugees fleeing their homelands because of ethnic and political violence. Her scholarship in global advocacy uses social entrepreneurship to support the rights of the displaced. Her work has led to the creation of the Refugee Investment Network, a non-profit impact investing collaborative which creates solutions to forced migration around the globe.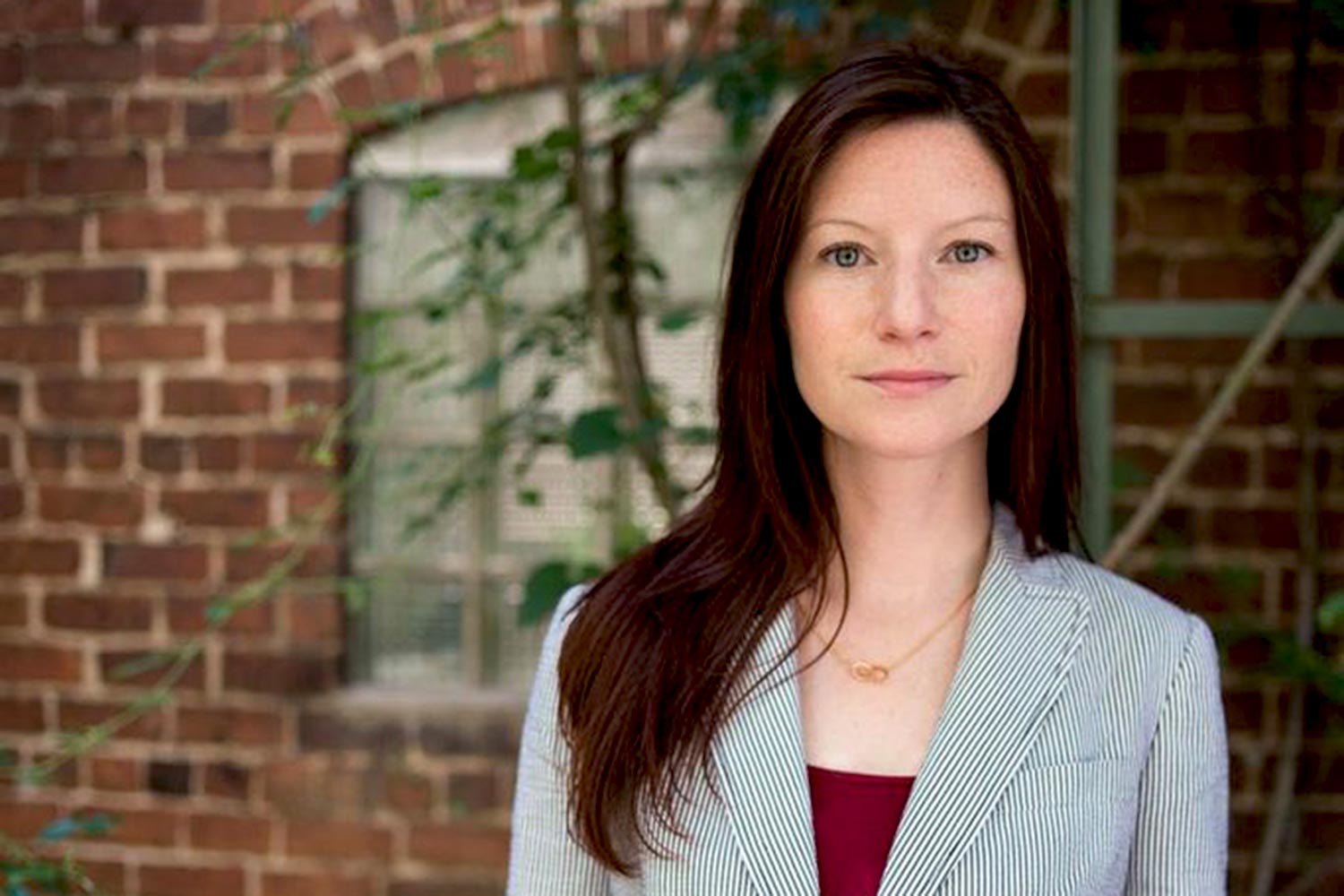 Mahoney also does community public interest research in the local community. She collaborates with the New Hill Development Corporation to help end racial disparities by expanding and strengthening the African American middle class. The project uses a community engagement process, and has fostered partnerships in Charlottesville and around Virginia.
"Christine has brought the research excellence of the University of Virginia to support an under-resourced segment of the Charlottesville population," said Yolunda Harrell, the CEO of New Hill Development Corporation.
Watch the award winners accept their awards.
The following researchers were also honored for their contributions in 2020 and invited to attend the event:
School of Architecture
Ellen M. Bassett, Planning.
College and Graduate School of Arts & Sciences
Lawrie Balfour, Politics.
Edward T. Barnaby, Associate Dean.
Fahad Ahmad Bishara, History.
Francesca Calamita, Spanish, Italian and Portuguese.
Jonathan M. Colmer, Economics and Policy.
Cristian H. Danna, Biology.
Scott C. Doney, Environmental Sciences.
James N. Galloway, Environmental Sciences.
Robert J. Gilliard Jr., Chemistry.
W. Dean Harman, Chemistry.
Ku-Lung Hsu, Chemistry.
Kateri H. DuBay, Chemistry.
Raymond E. Keller, Biology.
Angeline S. Lillard, Psychology.
Erik R. Linstrum, History.
Charles W. Machan, Chemistry.
Charles R. Marsh, Religious Studies.
C. Daniel Meliza, Psychology.
Jennifer L. Morse, Mathematics.
Karen H. Parshall, Mathematics.
Andrew M. Stauffer, English.
Brian Teare, English.
C.Y. Jeffrey Teo, Physics.
Amrisha Vaish, Psychology.
Jill Venton, Chemistry.
Marija Vucelja, Physics.
Patricia L. Wiberg, Environmental Sciences.
Timothy D. Wilson, Psychology.
Sen Zhang, Chemistry.
Biocomplexity Institute
Christopher L. Barrett.
Sallie Ann Keller.
Madhav V. Marathe.
Srini Venkatramanan.
Darden School of Business
R. Edward Freeman.
Bidhan L. Parmar.
Frank Batten School of Leadership and Public Policy
John Holbein.
Jay Shimshack.
McIntire School of Commerce
David G. Mick, Marketing.
Provost Office
Ronald Hutchins, VP for Information Technology.
William Shobe, Center for Public Service.
School of Data Science
Donald E. Brown, Data Science and iThriv.
Jack Van Horn, Data Science and Psychology.
School of Education and Human Development
Catherine P. Bradshaw, Human Services.
Jay N. Hertel, Kinesiology.
Micah Mazurek, Human Services.
Anita S McGinty, Instruction and Special Education.
Emily Solari, Instruction and Special Education.
Patrick H. Tolan, Human Services.
Sarah E. Turner, Economics and Education.
Amanda P. Williford, Human Services.
School of Engineering and Applied Science
Sean R. Agnew, Materials Science and Engineering.
Liheng Cai, Materials Science and Engineering.
Benton H. Calhoun, Electrical and Computer Engineering.
Andres F. Clarens, Engineering Systems and Environment.
Jack W. Davidson, Computer Science.
Chloe Dedic, Mechanical and Aerospace Engineering.
Lu Feng, Computer Science.
Rider E. Foley, Engineering and Society.
Geoffrey M. Geise, Chemical Engineering.
Avik Ghosh, Electrical and Computer Engineering.
Jon F. Ihlefeld, Materials Science and Engineering.
Kevin A. Janes, Biomedical Engineering.
Gary M. Koenig. Jr., Chemical Engineering.
James H. Lambert, Engineering Systems and Environment.
Kyusang Lee, Electrical and Computer Engineering.
Elizabeth J. Opila, Materials Science and Engineering.
Daniel B. Quinn, Mechanical and Aerospace Engineering.
Kevin Skadron, Computer Science.
Yuan Tian, Computer Science.
Caitlin D. Wylie, Engineering and Society.
Baoxing Xu, Mechanical and Aerospace Engineering.
Xu Yi, Electrical and Computer Engineering.
School of Law
Aditya Bamzai.
Deborah Hellman.
Pierre-Hughes Verdier.
Leslie C. Kendrick.
Michael A. Livermore.
John T. Monahan.
School of Medicine
Yusra M. Alkabab, Internal Medicine, Infectious Diseases.
Jayakrishna Ambati, Ophthalmology.
Robert M. Carey, Internal Medicine, Endocrinology.
Shayn Peirce-Cottler, Biomedical Engineering.
Rebecca A Dillingham, Infectious Diseases.
Frederick H. Epstein, Biomedical Engineering.
Sarah Ewald, Microbiology.
David J. Feith, Internal Medicine, Hematology and Oncology.
Robin A. Felder, Clinical Pathology.
Todd E. Fox, Pharmacology.
Fern R. Hauck, Family Medicine.
Eric R. Houpt, Internal Medicine, Infectious Diseases.
Karen C. Johnston, Neurology.
Mark Kester, Pharmacology.
Minhaj S. Khaja, Radiology and Medical Imaging.
Boris P. Kovatchev, Psychiatry and Neurobehavioral Sciences.
Peter I. Lobo, Internal Medicine, Nephrology.
Thomas P. Loughran, Oncology and Medicine.
John R. Lukens, Neuroscience.
Amy J. Mathers, Internal Medicine, Infectious Diseases.
Kathleen A. McManus, Internal Medicine, Infectious Diseases.
Christopher B. Medina, Microbiology.
Golam Mohi, Biochemistry and Molecular Genetics.
Christopher C. Moore, Internal Medicine, Infectious Diseases.
Randall J. Moorman, Internal Medicine, Cardiovascular Medicine.
Gary K. Owens, Molecular Physiology and Biological Physics, Robert M. Berne Cardiovascular Research Center.
Jason A. Papin, Biomedical Engineering.
Kevin A. Pelphrey, Neurology.
Patricio E. Ray, Nephrology.
Stephen S. Rich, Public Health Sciences.
Jung-Bum Shin, Neuroscience.
Lukas K. Tamm, Molecular Physiology and Biological Physics.
Michael Wiener, Molecular Physiology and Biological Physics.
James C. Zimring, Pathology.
Zhiyi Zuo, Anesthesiology.
School of Nursing
Jeanne L. Alhusen.
Virginia LeBaron.
Media Contact
Office of the Vice President for Research
Article Information
January 29, 2021
/content/uva-honors-distinguished-researchers-virtual-awards-event