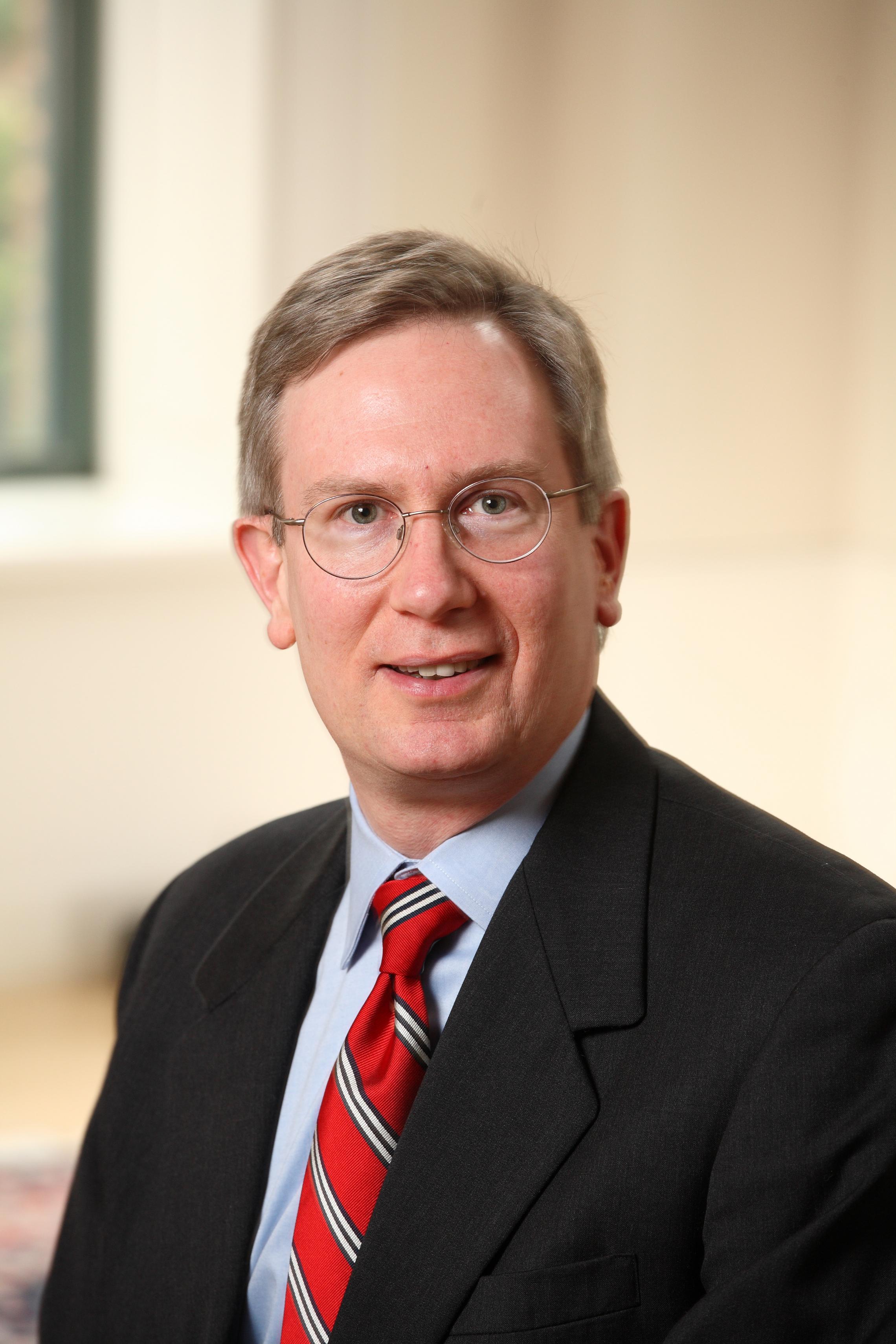 The University of Virginia has appointed Law School Dean Paul Mahoney to a second term.
Executive Vice President and Provost John Simon said of the decision, "Dean Mahoney has consistently provided the kind of leadership necessary to grow the School of Law and enhance its reputation as one of the nation's best. Over his tenure as dean, he has advanced the school beyond our expectations and has earned the respect of faculty, students, staff and alumni. Dean Mahoney presents a compelling vision for the future of law at U.Va., and I am confident he will guide the school to greater heights of excellence."
In his first term and during one of the toughest recessions in U.S. history, Mahoney led the School of Law's efforts to keep alumni participation in annual giving at more than 50 percent – a record the school has held for seven years now. At the close of the Law School's capital campaign in 2012, the school surpassed its fundraising goal of $150 million by more than $20 million.
Mahoney also helped shepherd several of the school's new curricular innovations to fruition, including the launch of the Program in Law and Public Service, an effort to provide support and mentoring to students seeking careers in public service.
During Mahoney's term, which began in 2008, the Law School launched the Innocence Project Clinic, which has helped bring national attention to systemic problems in the criminal justice system, and the Transactional Law Clinic, which allows law students to advise Darden School of Business students on their startup companies.
This spring, the Law School announced that the nationally renowned "West Memphis Three" lawyer Stephen Braga will lead the revamped Appellate Litigation Clinic.
In the fall, the school will offer a revised externships program that will provide students with hands-on legal experience and access to a network of practicing attorneys while still in law school and for credit.
During Mahoney's tenure, the school has increased career counseling services and resources for students, particularly for those interested in public service. The Law School's range of public service fellowships and its loan forgiveness program have dedicated millions of dollars to getting students' careers off to a promising start in legal aid offices, prosecutors' and public defenders' offices, federal agencies, courts and nonprofit organizations across the country.
Even while helping to grow the school's endowment, curriculum, faculty and the level of service to students, Mahoney has overseen an operation focused on keeping costs as low as possible for students. The Law School was the only top-10 law school recognized for its administrative efficiency in a recent ranking by U.S. News & World Report.
"The legal profession and legal academia face substantial challenges and uncertainties, and I look forward to helping the Law School address them during a second term as dean," said Mahoney, the David and Mary Harrison Distinguished Professor of Law and Arnold H. Leon Professor of Law. "My goals for the Law School are to prepare our students to succeed no matter how the economy and the professional landscape change, to keep building a faculty of exceptional teachers and scholars, and to continue to provide the finest student experience in American legal education."
Simon appointed a committee in the spring, chaired by George Rutherglen, the John Barbee Minor Distinguished Professor of Law and Earl K. Shawe Professor of Employment Law, to conduct the reappointment review for Dean Mahoney. Other members of the review committee were: Alex Johnson, Kerry Abrams, Anne Sprightley Ryan, Alexandra Aurisch, Jordan McKay, Roger Kimmel, Jason Trujillo and Maurie McInnis.
Media Contact
Chief Communications Officer University of Virginia School of Law
mmw3v@virginia.edu (434) 924-3786