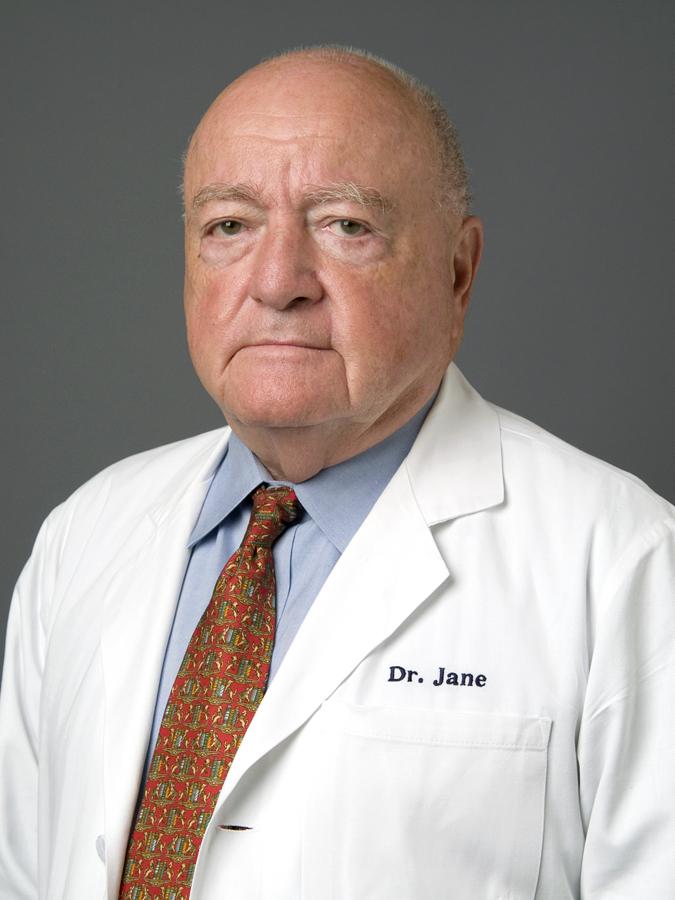 Dr. John A. Jane Sr., a neurosurgeon with the University of Virginia Health System, has been honored with a state career achievement award for his 45 years of innovative work to improve patient care.
The Governor's Award for Career Achievement recognizes an individual who has a record of sustained professional achievement and has improved the efficiency and effectiveness of operations in Virginia. It is one of the Governor's Awards for Public Service, which are given annually.
Jane is known for pioneering techniques for craniofacial surgery that have helped children throughout Virginia and the world. His care for actor Christopher Reeve following his spinal injury in 1995 led the Christopher & Dana Reeve Foundation to support U.Va. nervous system research.
Jane received the statewide award Thursday during a ceremony at Virginia's Executive Mansion.
"I cannot imagine anyone more deserving of the Governor's Award for Career Achievement than Dr. John Jane Sr.," said Dr. Mark Shaffrey, who chairs U.Va.'s Department of Neurosurgery. "He has devoted 45 years in service to the people of the commonwealth of Virginia. During this time, Dr. Jane has improved the lives of countless patients and has significantly advanced scientific knowledge for the treatment of neurological disease."
Jane is an internationally recognized figure in advancing the field of neurosurgery, having written or co-written more than 300 research articles.
In addition to having chaired the Department of Neurosurgery for 37 years, his professional leadership positions have included serving as director of the American Board of Neurological Surgery and president of the Society of Neurological Surgeons.
He was the editor of the Journal of Neurosurgery for 20 years and also founded and served as editor of both Journal of Neurosurgery: Spine and the Journal of Neurosurgery: Pediatrics.
Jane has received numerous national awards, including the Alumni Award for Distinguished Service from the University of Chicago and the Harvey Cushing Medal.
While internationally known for enhancing patient care through innovation and research, he is perhaps best known to generations of residents and doctors as a teacher. Jane served as U.Va.'s neurosurgery residency program coordinator for 45 years, and his regular Sunday teaching sessions have educated hundreds of students.
His unique contribution to teaching was lauded in 1996 with the creation of the John A. Jane Society, a group composed of former students. There is also an endowed professorship in his name at the U.Va. School of Medicine.
Jane's son, Dr. John Jane Jr., also is a neurosurgeon at U.Va.