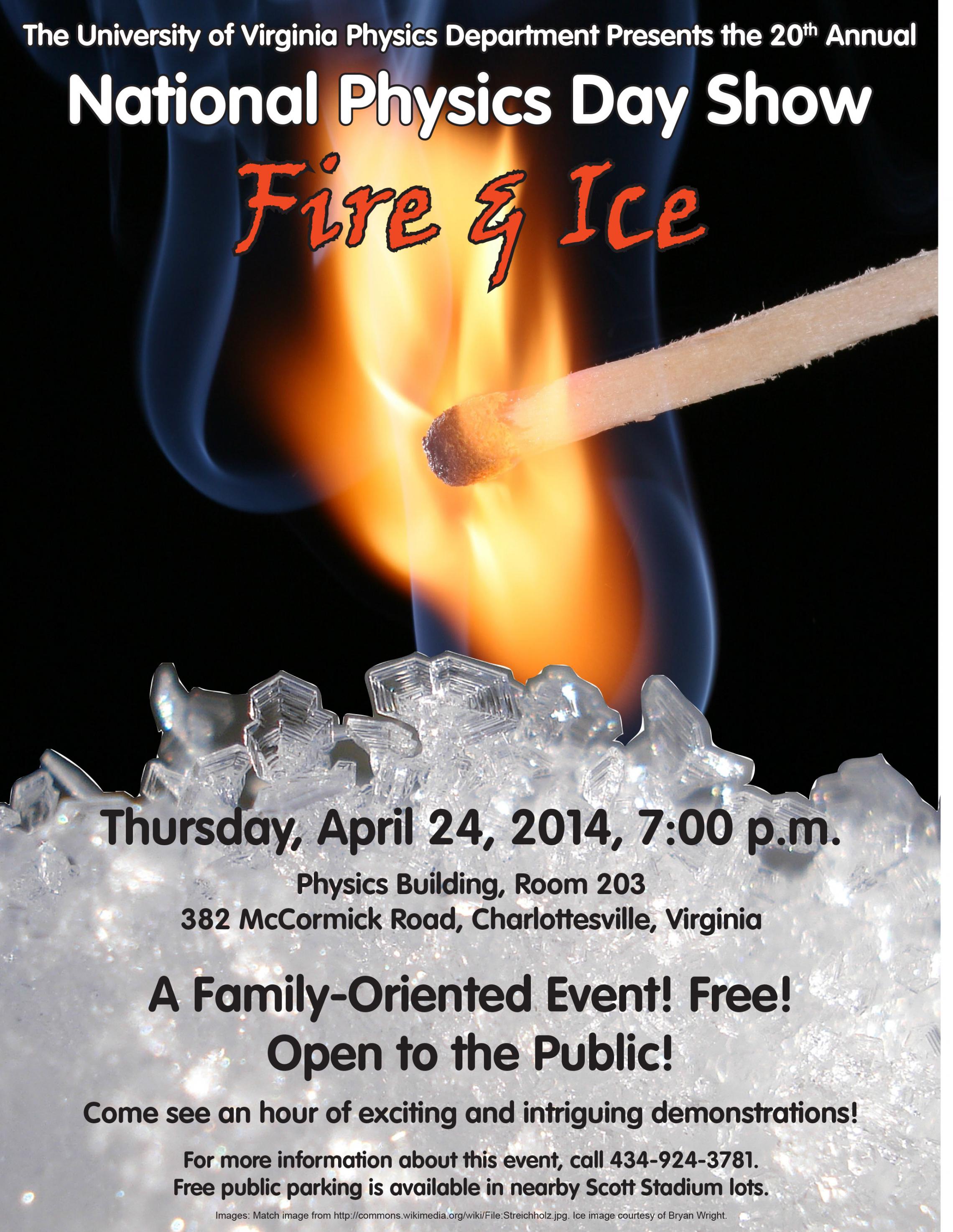 University of Virginia professors and undergraduates will give strange and mystifying presentations that illustrate the fascinating properties of fire and ice during the annual National Physics Day Show, hosted April 24 by the Department of Physics. The show begins at 7 p.m. in room 203 of the Physics Building, located at 382 McCormick Road.
Physicists Steve Thornton, Bob Jones, Cass Sackett, Utpal Chatterjee and Despina Louca will educate and entertain with a variety of interesting demonstrations for the general public. See water boil after it has cooled, balloons inflated with dry ice holding red hot metal – and more.
Parking is available in the Central Grounds Parking Garage on Emmett Street and, after 5 p.m., in the Scott Stadium lots.
For information about this free public event, contact Helen McLaughlin at 924-3781 or him2b@virginia.edu.