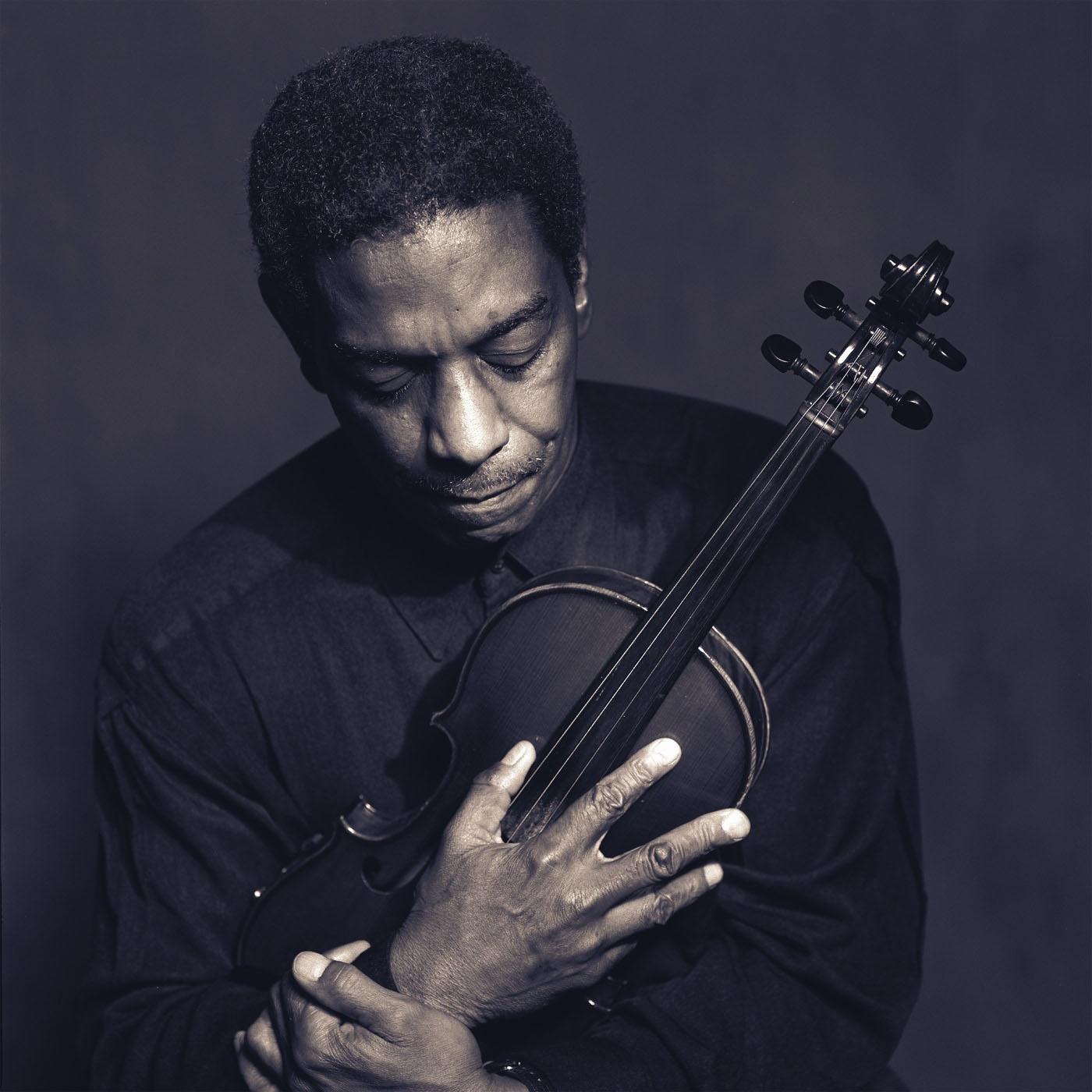 April 2, 2009 — Billy Bang and Bill Cole will perform an evening of new jazz music April 16 at 9:30 p.m. in the University of Virginia Chapel. This free event, featuring jazz with Asian and other non-western influences, is presented by the Arts Administration Program of the McIntire Department of Art.
Bang's hard-edged violin tone and soulful swing has enhanced over two dozen albums by top names in a variety of genres, from Bootsy Collins to Ronald Shannon Jackson to Sun Ra; and more than 15 other albums under his own leadership. A co-founder of the String Trio of New York, Bang is one of the more prolific and original members of the progressive scene.
Drafted into the army following high school graduation, Bang was sent to Vietnam, an experience that profoundly affected his life, often quite painfully. Returning home and radicalized, he became active in the anti-war movement, then by the late 1960s returned to the violin as his principal means of expression. Heavily inspired by the liberating energy of the free-jazz movement of John Coltrane, Eric Dolphy, Ornette Coleman and others, Bang attended New York's Queens College and studied privately with renowned violinist Leroy Jenkins, becoming a key member of the dynamic New York avant-garde of the 1970s.
Forming his own group, The Survival Ensemble, and working with artists like David Murray, Frank Lowe, William Parker, the legendary Sam Rivers, Don Cherry and James 'Blood ' Ulmer; in 1982 he began a 10-year association with Sun Ra, concluding with a 1992 quartet recording for Soul Note, "A Tribute to Stuff Smith," dedicated to the father of the jazz violin.
Currently, Bang records for Canada's Justin Time Records, for which he recorded "Bang On" in 1997 and "The Big Bang Theory" in 1999. His latest CD (2001) entitled "Vietnam: The Aftermath" evokes the memories of his Vietnam experiences and earned him a 2003 Indie Award. Bang continues his busy schedule, touring Europe, the U.S. and Japan with David Murray, Kahil El'Zabar, Hamiet Bluiett, Sonicphonics, his "Aftermath" band, and many others.
Cole, a musician, composer, educator and author, is an admired innovator in the music world, successfully combining Eastern sounds with an American art form – jazz. His use of traditional instruments from a variety of cultures has enabled him to research both their style and meaning within the culture. These instruments include Asian double reed horns like the Chinese sonas, Korean hojok and piri, Indian shenai and nagaswarm, the Ghanaian bamboo flute, Tibetan trumpet and the Australian didgeridoo.
In 1992 Cole founded the Untempered Ensemble, a septet recorded by Boxholder Records. Cole has performed with jazz greats Ornette Coleman, Jayne Cortez, Julius Hemphill, Sam Rivers, James Blood Ulmer, Fred Ho and others at Town Hall, Symphony Space, Lincoln Center and other venues around the country.
With a master's degree in musicology and a Ph.D. in ethnomusicology from Wesleyan College, Cole currently is chairman of the Department of African American Studies at Syracuse University.
Cole has authored books about two jazz legends: "Miles Davis: The Early Years" (1994, Da Capo Press), and "John Coltrane" (2001, Da Capo Press).
For information, contact George W. Sampson at gws6n@virginia.edu or 434-924-7307; or Debra Cartwright at dkc4y@virginia.edu.
— By Jane Ford