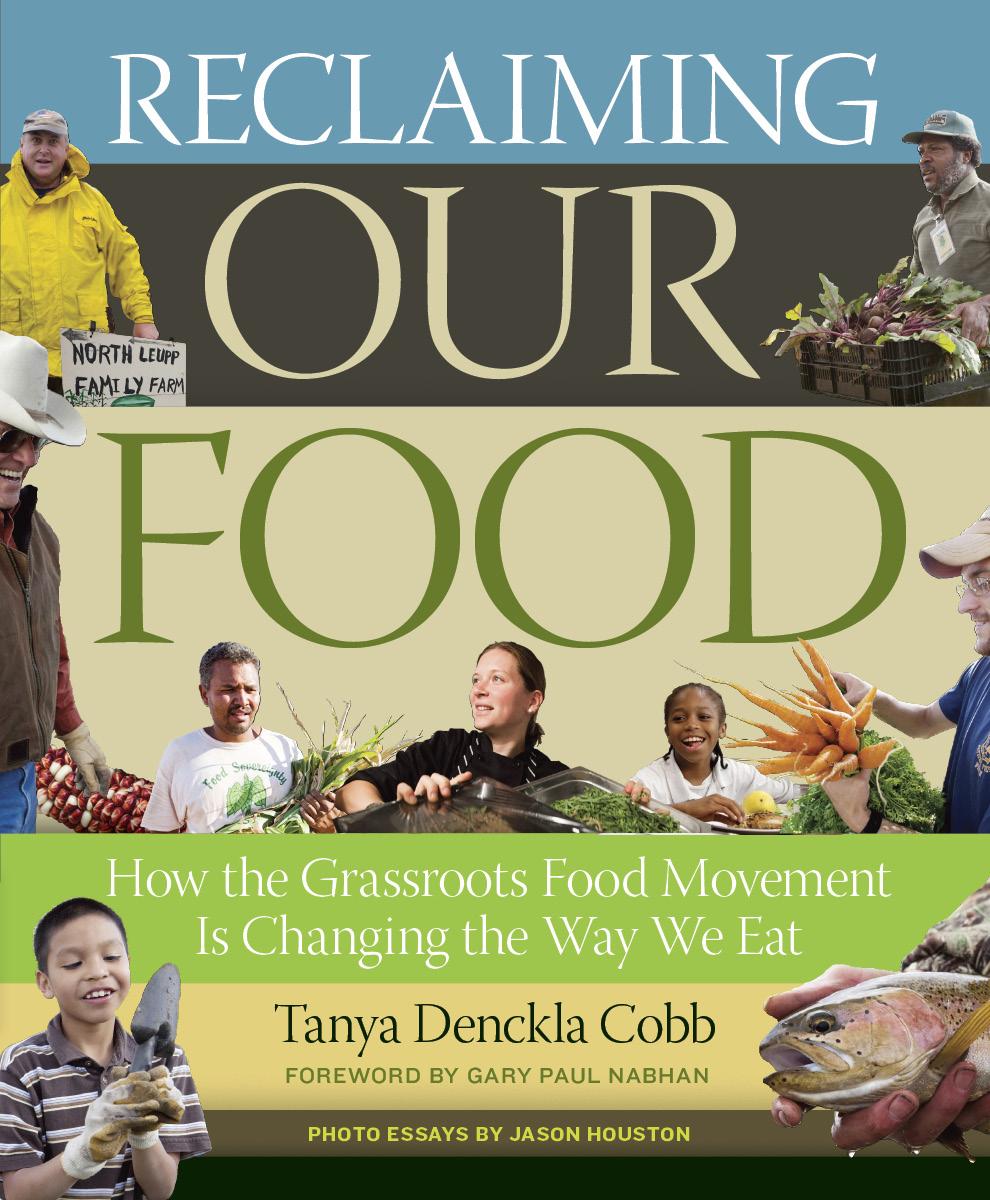 Listen to the UVA Today Radio Show report on this story by Jane Ford:

September 13, 2011 — Over the past decade, a food revolution has taken place: More and more people have changed how and what they eat, turning increasingly to local food sources. Communities are reclaiming a closer relationship to their food sources with farming, gardening and networking initiatives helping more people gain access to fresh, healthful food.
In "Reclaiming Our Food," Tanya Denckla Cobb, a professional environmental mediator in the University of Virginia's
Institute for Environmental Negotiation
and a teacher of food system planning in U.Va.'s
School of Architecture
, offers an in-depth survey and stories of how groups throughout the United States are creating sustainable food models.
Cobb will give a public talk, "Reclaiming Our Food: Inspiration from the Trenches" on Sept. 17 at 2 p.m. at the Thomas Jefferson Visitor Center at Monticello, 931 Thomas Jefferson Parkway, as part of the Monticello Heritage Harvest Festival. The event marks the release of her book and will be followed by a book signing.
Readers will learn about the motivation and people behind projects from Community GroundWorks in Madison, Wis., to Greensgrow Farm in eastern Philadelphia, Lynchburg Grows in Virginia to Nuestras Raices in Holyoke, Mass. They will find specific advice and guidance on addressing challenges such as broadening distribution, working with at-risk populations, fostering community, providing therapeutic assistance and building the infrastructure to maintain new initiatives.
The book contains short essays by others, including Tim Beatley, the Teresa Heinz Professor of Sustainable Communities in U.Va.'s School of Architecture, and graduates of the planning department's master's program. Also, numerous graduate planning students contributed background research for the book, and helped make it possible.
Photo essays by photographer Jason Houston tell the stories of more projects, including Indian Line Farm's community-supported agriculture program in Great Barrington, Mass.; Walking Fish Community-Supported Fishery in Beaufort, N. C.; and ForageSF in San Francisco.
Through voices of people on the frontlines, "Reclaiming Our Food" comments on the breadth and effects of this movement across the country. The result is a practical handbook for community activists and planners, youth and senior programs, schools, chefs, gardeners, small farmers and food-related initiatives of all kinds, while also serving as a reference and resource for students, policymakers and community leaders seeking an understanding of what is happening and what's required to keep it on course.
Cobb co-founded a now-defunct community, forestry nonprofit organization, Greener Harrisonburg; served as executive director of the Virginia Urban Forest Council; and facilitated the birth of the Virginia Natural Resources Leadership Institute and the Virginia Food System Council. She is the author of "The Gardener's A to Z to Growing Organic Food." 
For information contact Alee Marsh senior publicist, Storey Publishing, at
Alee.Marsh@storey.com
or 413-346-2116.
— By Jane Ford